"This post is part of a social shopper marketing insight campaign with Pollinate Media Group® & Lactalis American Group but all my opinions are my own. #pmedia #MealSolutionMatch http://my-disclosur.es/OBsstV"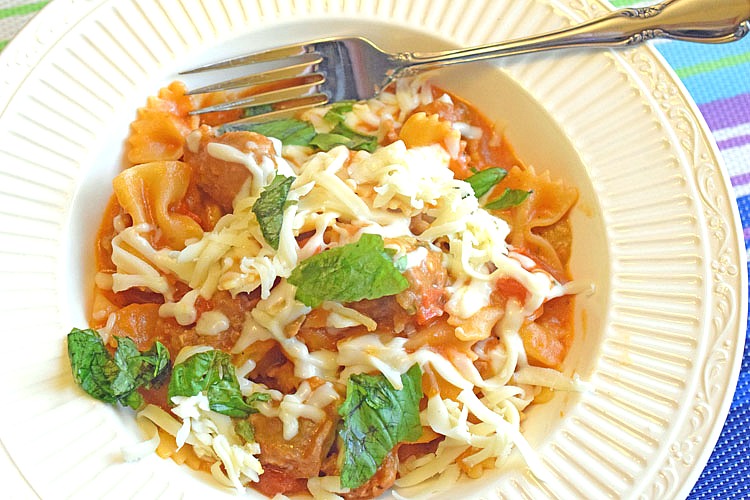 With fall here, my family and I like to enjoy easy to make, comfort dishes together. After a full fall weekend of pumpkin picking at a beautiful pumpkin patch and browsing mums at a local nursery this past Saturday, my family and I were ready for some hearty pasta and sausage!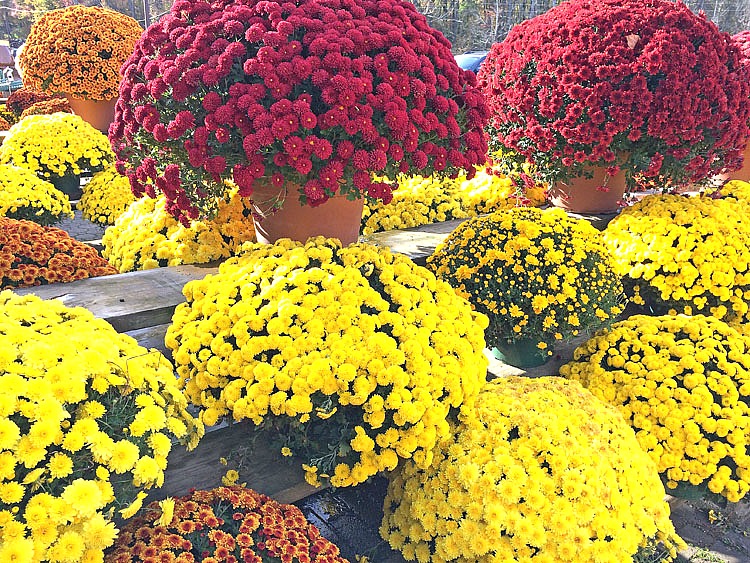 I always make sure that I stock up on all the groceries I'll need for the weekend before Saturday — I want to enjoy my weekend with my family, not spend my day grocery shopping!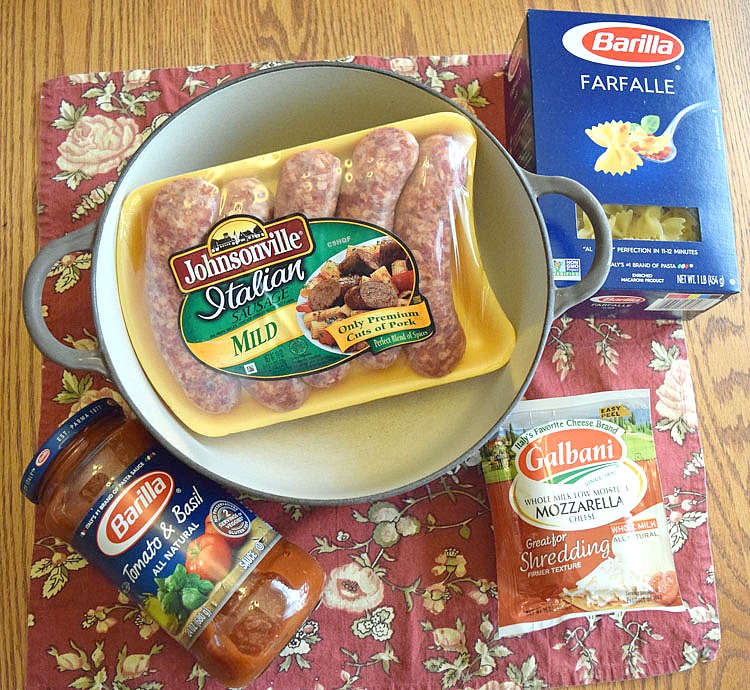 I got everything I needed for my recipe for my local Stop and Shop. The sausage links are packed with delicious Italian herbs and spices, which only add to my recipe and makes putting my meal together so much simpler.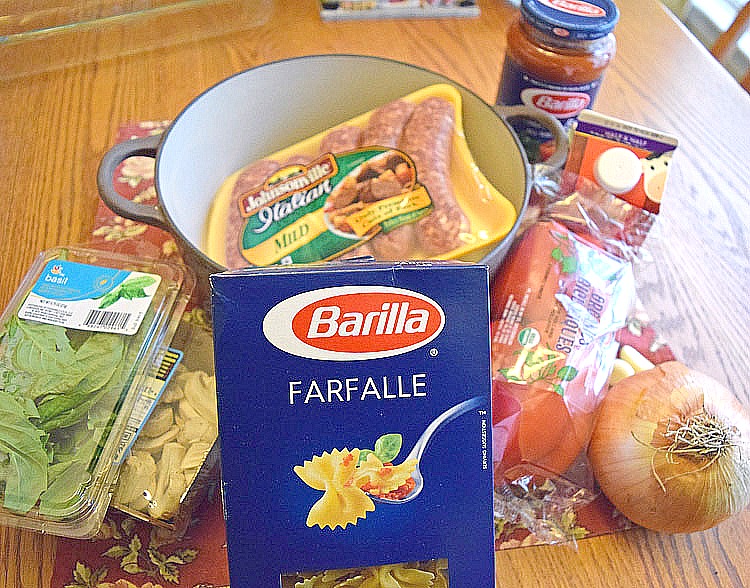 I picked up Johnsonville Italian Sausage in Mild. The package comes with 5 sausage links, which is just enough for my recipe.
My daughters love the bow-tie shape of Farfalle pasta, so I chose Farfalle pasta by Barilla, Italy's No. 1 brand of pasta. I chose Galbani Low Moisture Mozzarella Cheese "for shredding" for my pasta and sausage recipe. My daughters really prefer this delicious mozzarella cheese, and I like how easy it is to open the "easy peel" packaging — I don't have to get a pair of scissors to open it.
I chose my family's favorite variety of pasta sauce, Barilla's Tomato & Basil, to use in my dish. Barilla just happens to be Italy's #1 pasta sauce. I like that Barilla uses only all-natural ingredients in its pasta sauces and includes no preservatives.
One-Pot Cheesy Pasta and Sausage
Ingredients
2 tablespoons olive oil
2 red bell peppers, chopped
1 small sweet onion, chopped
2 cups sliced white mushrooms
3-4 garlic cloves, minced
5 Johnsonville Italian Sausage Links, sliced (I used Sweet)
1 pound Farfalle Barilla Pasta
2 cups chicken broth
½ cup half and half
1 jar Barilla pasta sauce (I used 24 oz. Tomato & Basil)
1 cup basil leaves, chopped
Salt and pepper, to taste
8 ounces Galbani Low Moisture Mozzarella Cheese "For Shredding"
Instructions
1- Heat olive oil in a Dutch oven or large pot over medium heat.
2- Cook the sausage in the olive oil for 3-4 minutes until full cooked.
3- Add the chopped red pepper, onion and mushrooms. Heat for about 10 minutes.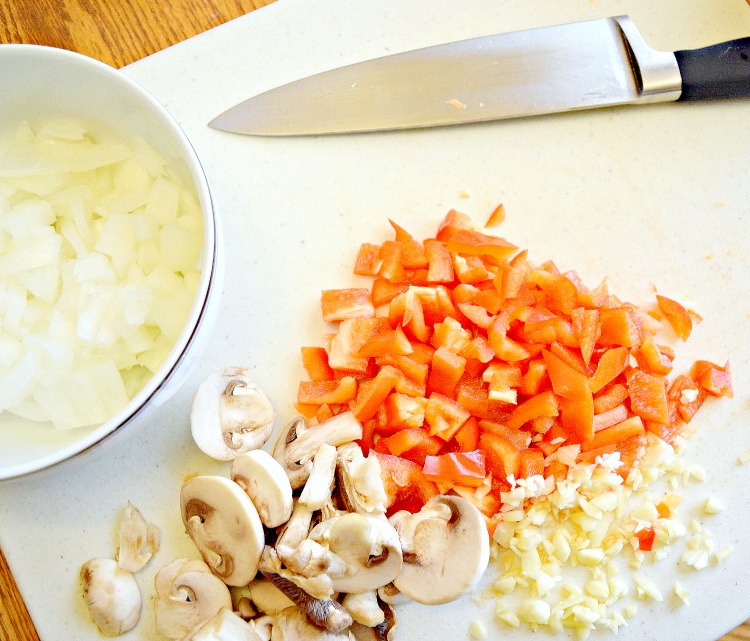 4 – Once the sausage is cooked through, and the vegetables are soft, add the garlic and cook about 1 minute.
5- Mix in the pasta sauce and chicken stock
6- Add the pasta and the basil and stir.
7 – Bring the pot's contents to a boil. Reduce to a simmer. Add the half and half. Cover the pot and let everything simmer for 15 minutes.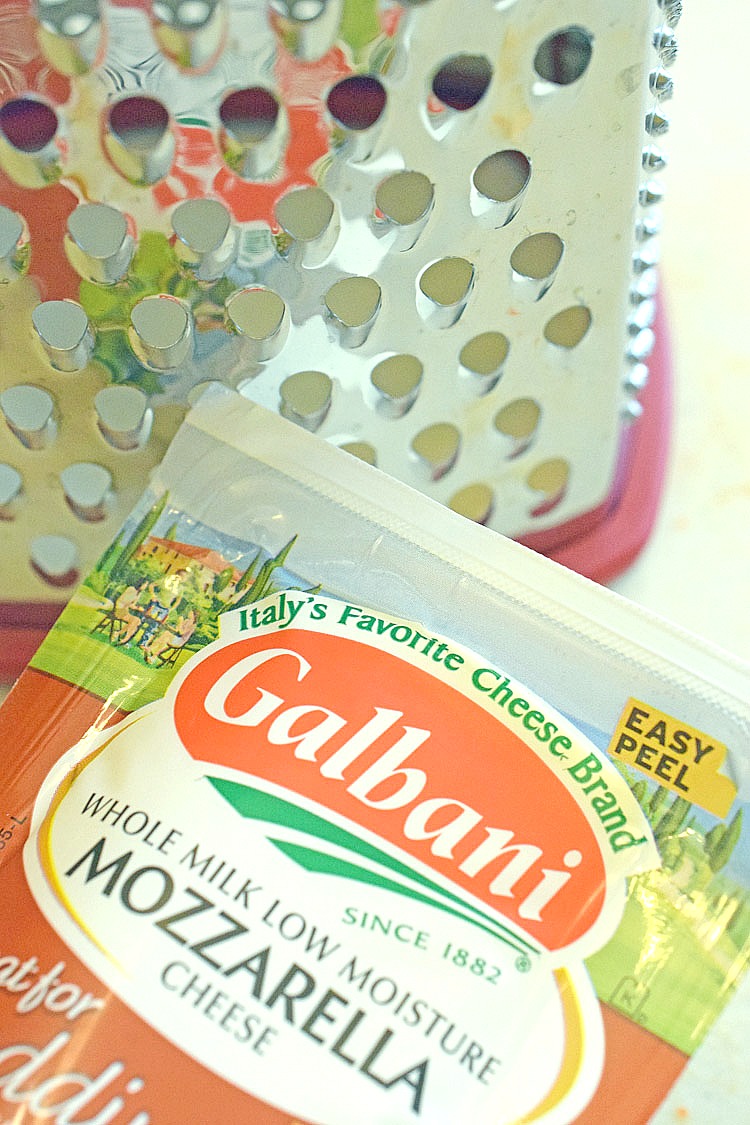 8 – Uncover and mix in the cheese and most of the basil.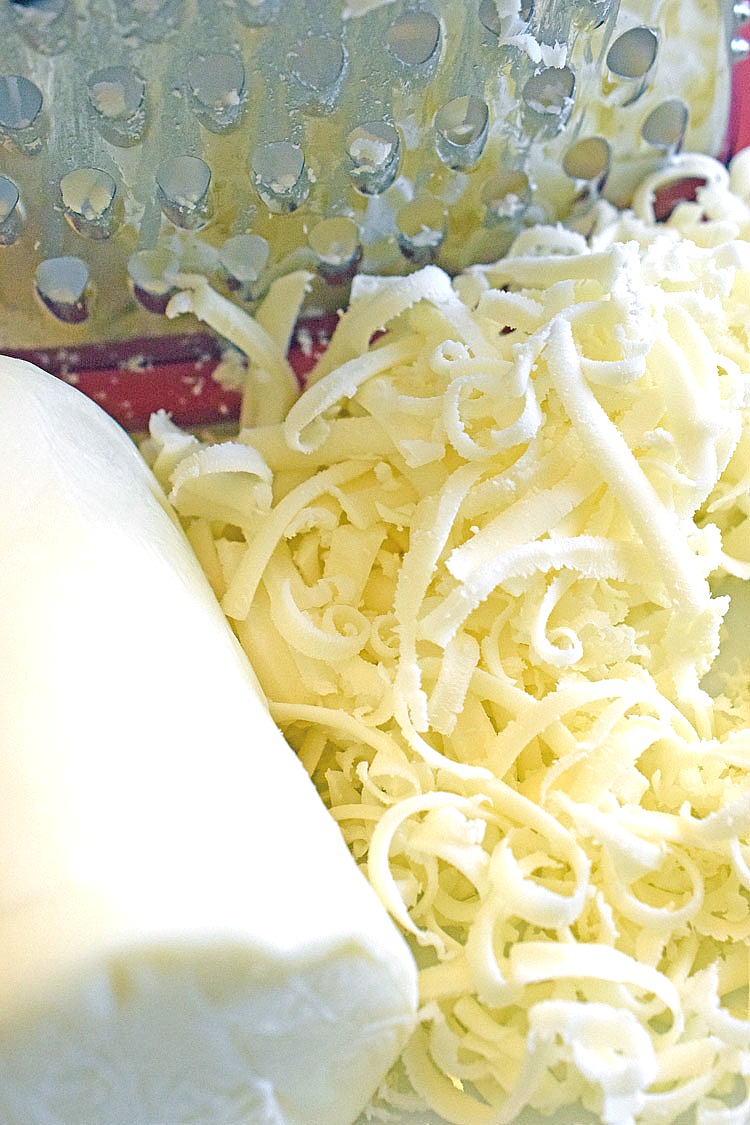 9 – Cover and cook 3-4 more minutes.
10 – Serve the cooked pasta, topping it with the remaining basil. Enjoy!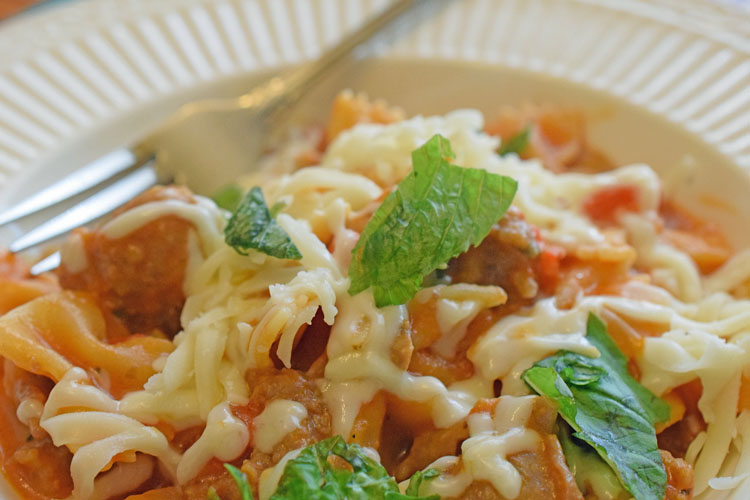 This dish was perfect for an early Saturday dinner. Everyone in my family loved this pasta dish and had seconds!