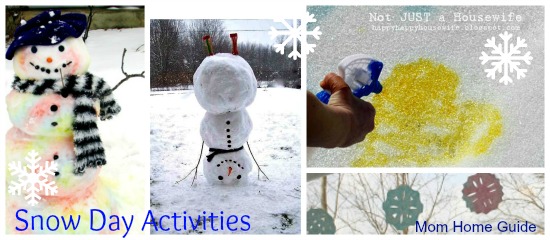 It's snowing hard here in New Jersey, and with the local schools already closed for tomorrow, that means that area kids should have a fun snow day tomorrow! So, I've been browsing Pinterest for fun snow day activities for the kids. If you are looking for snow activities for your kids tomorrow and over the weekend, check out these fun ideas!
Stacy at Not Just a Housewife has a tutorial on how to make snow paints and dyes for the kids out of food coloring. I don't have any food coloring in the house, but I do have some Kool-Aid, so I might have to try making our dyes out of Kool-Aid tomorrow!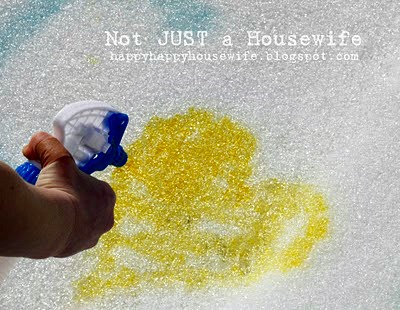 Red Barn Real Estate has a tutorial on how to build the perfect snowman — and includes a photo of an upside-down snowman, if you'd rather not go the traditional route.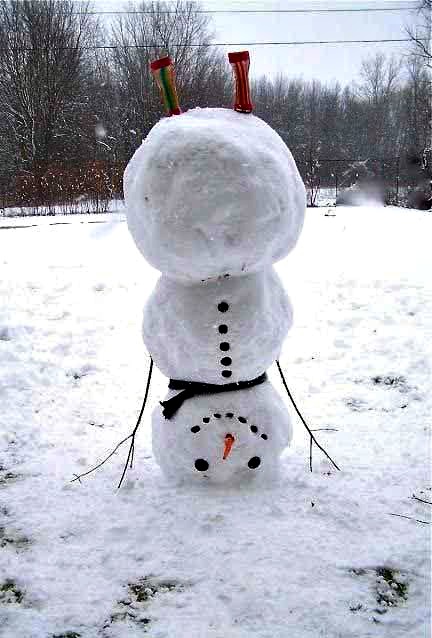 This snowman sprayed with food coloring (as featured on How Does She) is also very awesome!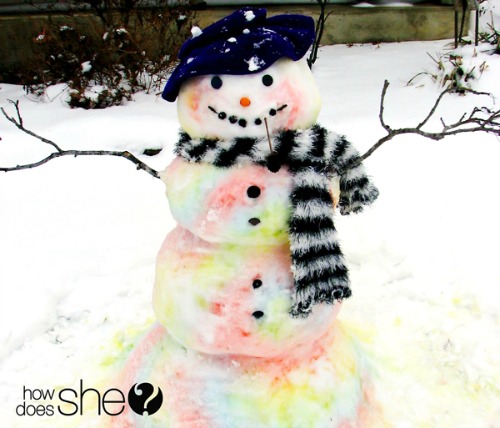 If your idea of having fun on a snow day is staying indoors, don't fret! You can still enjoy these coffee-filter "snowflakes" by Mom Vs. the Boys that are dyed with food coloring.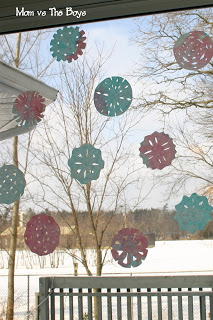 Enjoy the snow!