This shop has been compensated by Collective Bias, INC. and The Coca-Cola Company, all opinions are mine alone. #GoldPeakLattes #CollectiveBias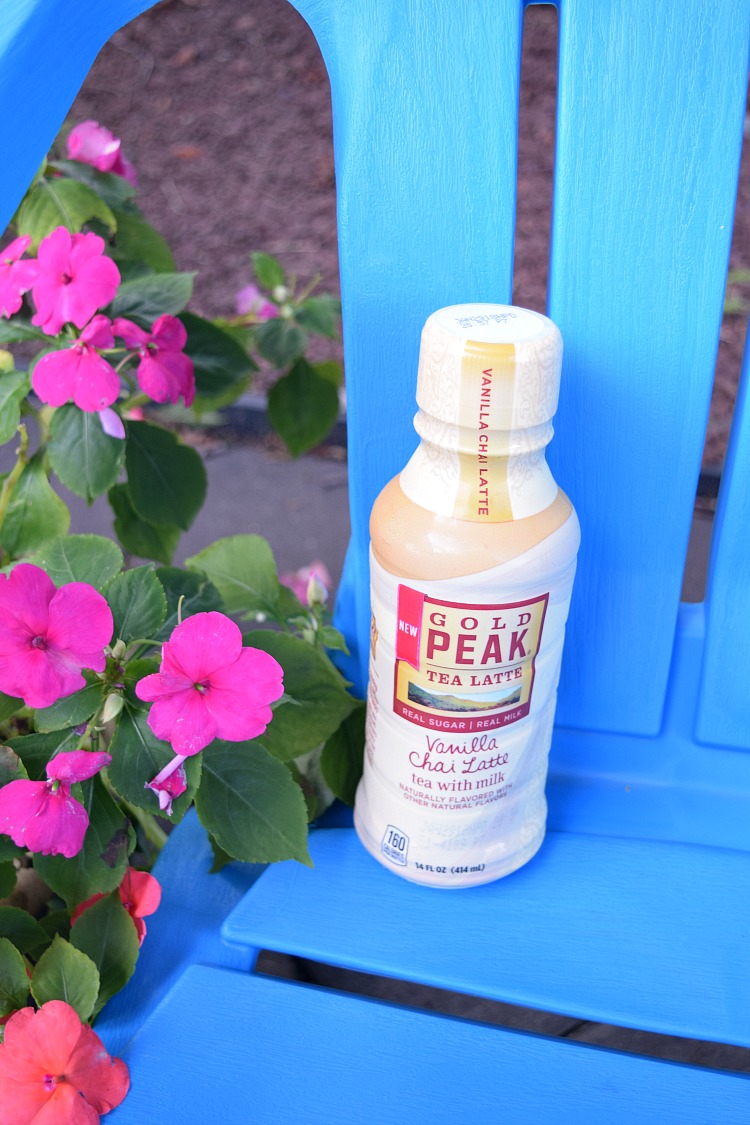 The fall is a busy time for moms like me. I'm on the run getting school supplies, making my kids' breakfasts and lunches on school days, helping out with homework and taking my daughters to and from after-school activities. (Not to mention washing and getting clothing ready for school days, keeping sports uniforms in good shape, etc.) It can be hard to schedule in some much needed mom "me" time.
I've pushed myself too hard in past school years. I've stayed up late fixing lunches and cleaning up after dinner. I've gotten up before sunrise to make my daughters' breakfasts and lunches.
I'm lucky my teen daughters have taken an interest in making their breakfasts and lunches. I'll still be busy helping their school year run smoothly and playing chauffeur after school. I've decided to devote at least a few minutes every day for much needed "me" time. Some days I'll squeeze in some exercise, while others I might want some down time reading or relaxing or enjoying moments with friends.
"Me" Time Checklist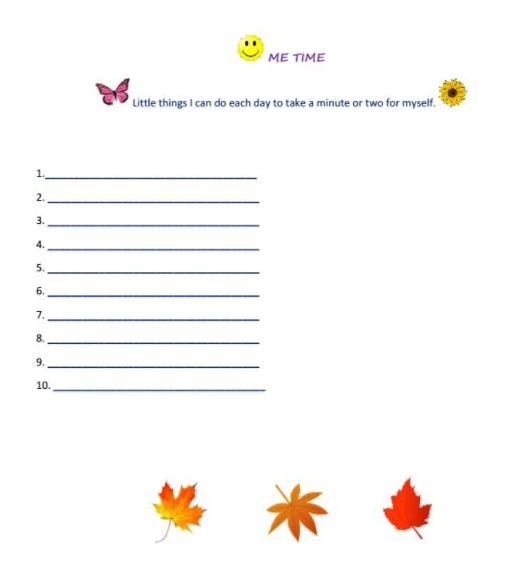 I've designed a "Me" time checklist that I can print out and post on the fridge. (You can download your own copy of the "Me"time checklist here.) The check list has a simple design with spaces where moms can write in 10 activities to spread out over the school week to devote some much-needed (and deserved) time to themselves. Moms tend to throw themselves wholeheartedly into caring for their spouses and kids, but we deserve (and need) some of that focus, too!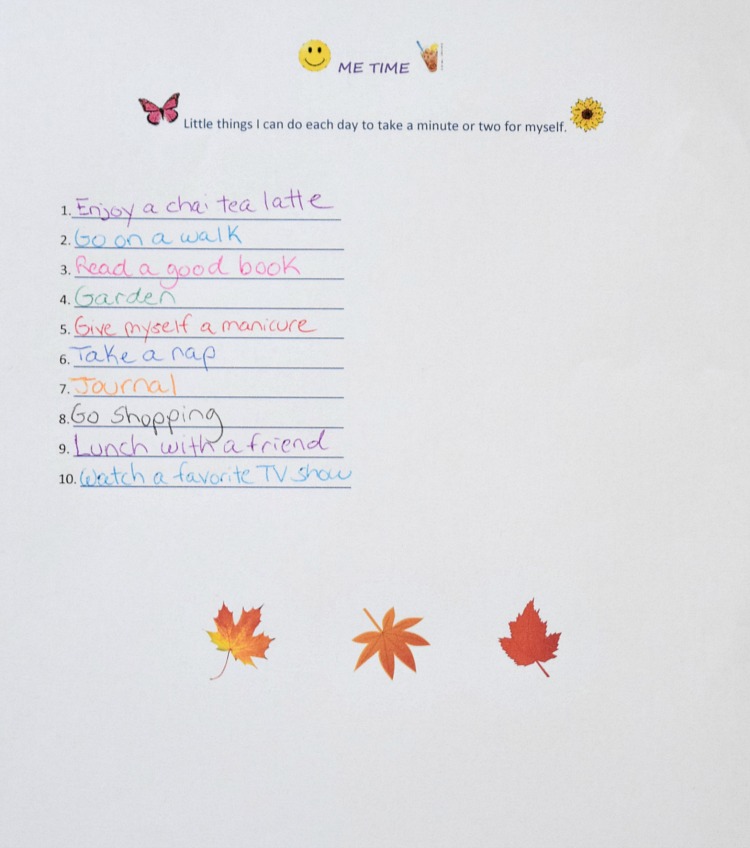 My daughters started high school last week. I took a few minutes one evening to come up with small ways I can take a few moments out of the day to support my own physical and emotional health. A happy and well-rested mom is a more efficient and productive mom!
10 Easy "Me" Time Moments for Moms
1. Enjoy a Chai Tea Latte
I adore tea, especially vanilla chai tea lattes. But I don't always have time to run out to my nearest cafe or coffee shop to get one. So, I like to keep some Gold Peak®Vanilla Chai Tea Lattes in the fridge. Then even in the middle of a busy day, I can have a vanilla chai tea latte when the mood hits! I like drinking a vanilla chai tea tea next to the beautiful patio pond in my backyard.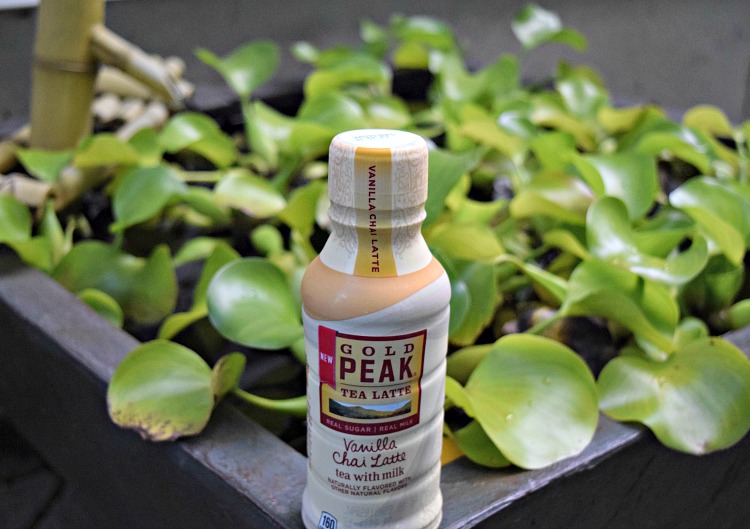 2. Go on a Walk
When I'm stressed or am having a busy day, I find that a short walk can do wonders. I love walking through my historic hometown and taking in the views. I sometimes snap a few photos along the way, too. Sometimes during my walks I like to stop for a while and sit on a bench in a park down the block from my house and enjoy the scenery.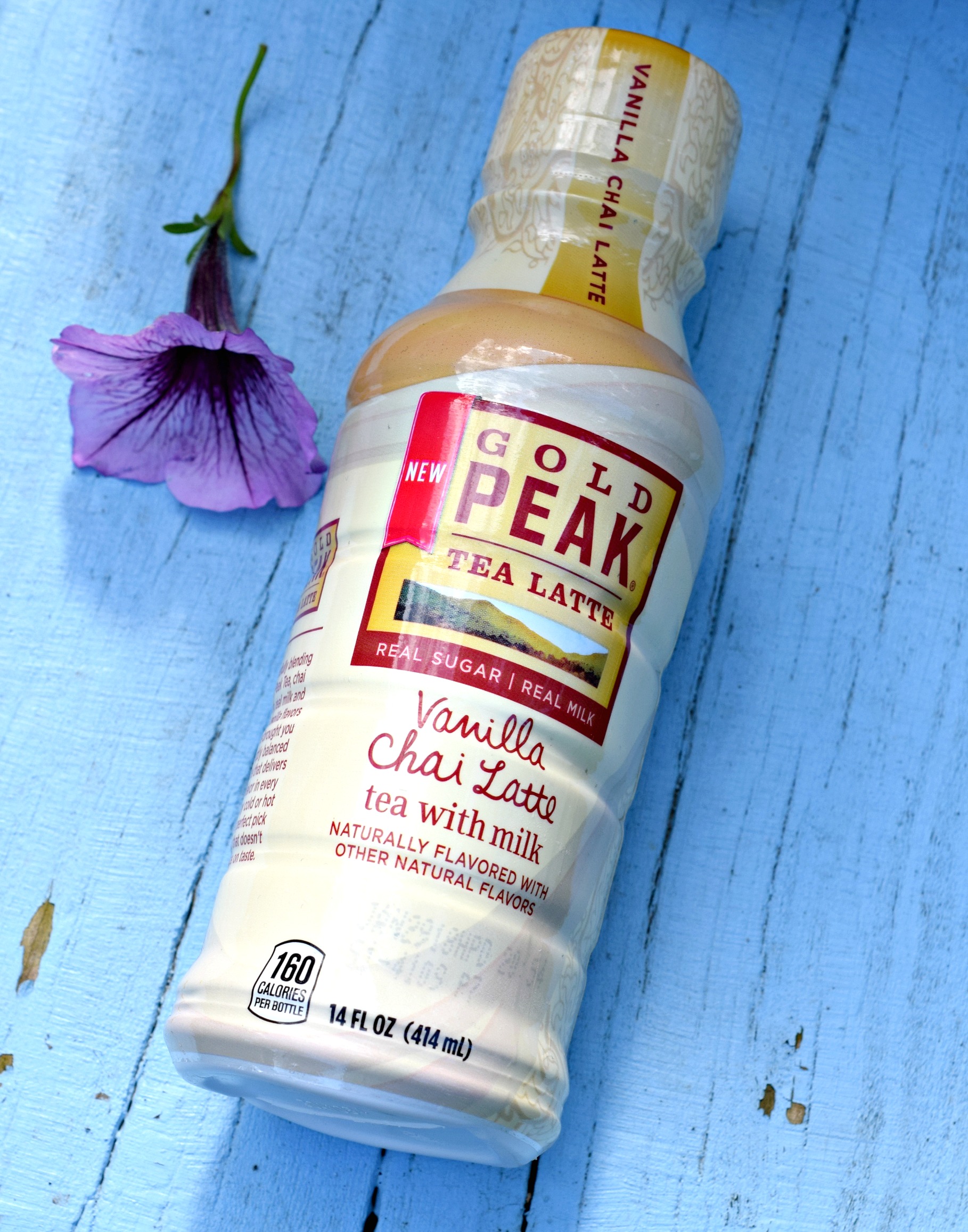 3. Read a Good Book
Most days I have a lot of screen time, either on my phone or my computer. A good way for me to relax is to break out a new magazine or a good book and unplug for a while. I like to enjoy a refreshment while enjoying my read. Gold Peak has several new exciting ready to drink teas and coffee drinks, like my fave, Vanilla Chai Tea Latte. I also adore their Chai Tea Latte, Salted Caramel Coffee and Almond Toffee Coffee. The chai tea lattes have real tea and sugar, while the coffee drinks have 100% Arabica beans, real cream and real sugar. I love that the Gold Peak drinks have real ingredients.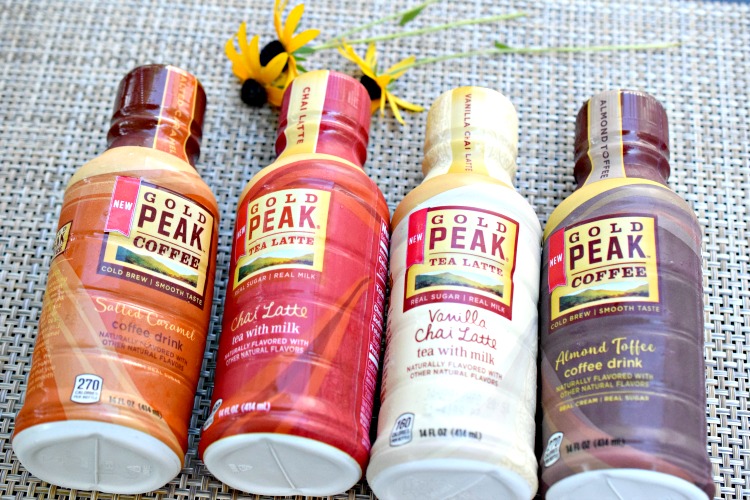 4. Garden
I love working in my gardens. I planted a fall garden (peas, lettuce and carrots) this year. I'm hoping to enjoy some time gardening, even as the weather gets cooler. I find gardening is a good way to destress and get some exercise in. This fall I'm looking forward to planting some decorative fall planters, too.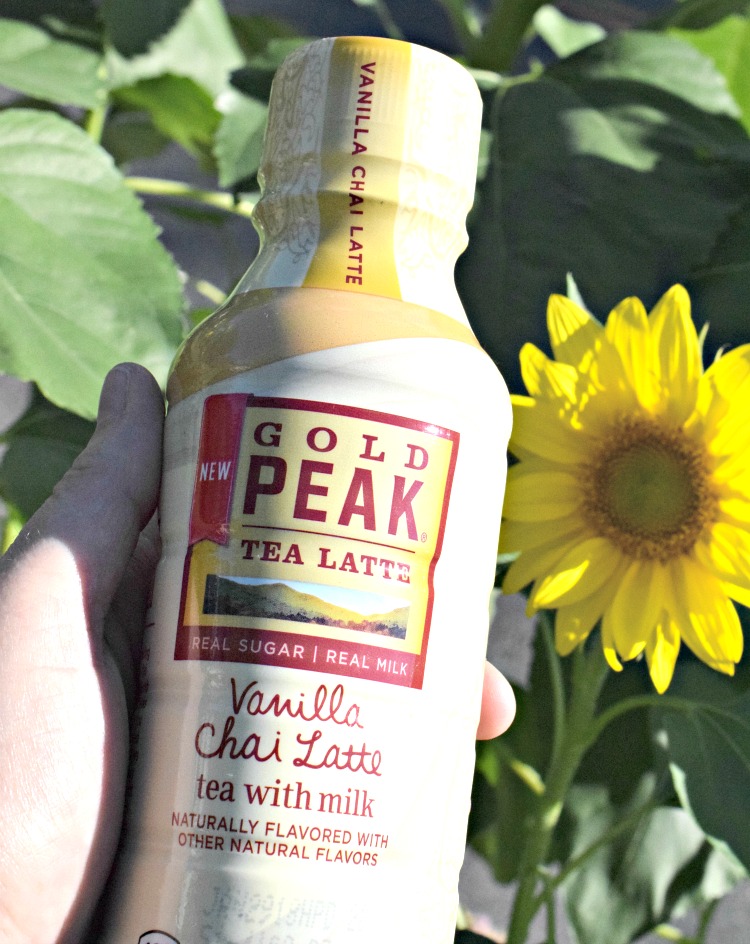 5. Give Yourself a Manicure or Pedicure
I don't do manicures or pedicures often, so when I do, it's a real treat. To make it extra special, I like to pair a manicure or pedicure with a soothing bubble bath. Or, I like to listen to some tunes while I paint my nails.
6. Take a Nap
I tend to push myself too hard. So sometimes, I like to do some self care and allow myself a short nap. I find that a short power nap can really help in getting through the day. I sometimes have trouble sleeping if a room is too bright, so I find it helpful to wear an eye mask during a power nap. When the weather is nice, sometimes I like to take a Gold Peak Vanilla Chai Tea Latte out to one of my backyard's Adirondack chairs or chaise lounges, and enjoy a refreshment and a nap.
7. Journal
I have been keeping journals since I was a kid. Keeping a journal is a good way to unwind. Lately I have been keeping "bullet" and "sentence a day" journals, which give me the chance to journal without having to devote too much time to it.
8. Go on a Mini Shopping Trip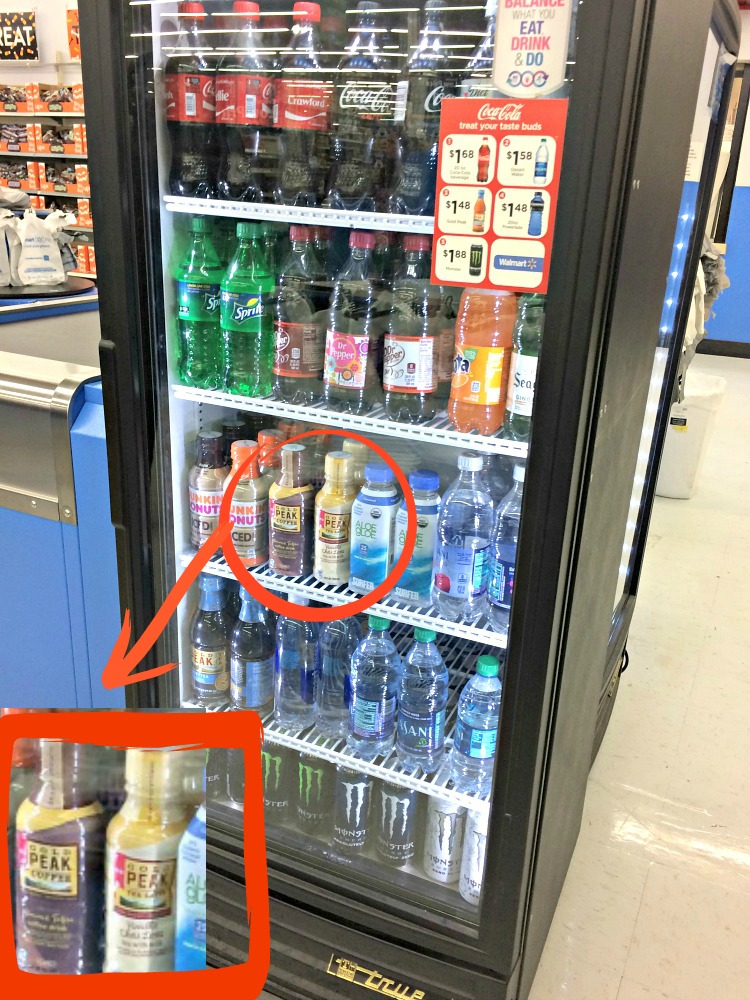 I picked up some Gold Peak ready-to-drink teas and coffee drinks from my local Walmart. (They can be found in the mini fridges by the cash registers.) I often like to take mini trips to my Walmart to look for fun materials for my next craft or DIY project – so I like to grab a Gold Peak tea or coffee drink on the way out.
9. Lunch with a Friend
Sometimes during a busy day, I'll squeeze in some time for a quick lunch with a friend. Lunching with a friend is a sweet way to blow off some steam and reconnect. Since I work from home, I sometimes throw together an appetizer plate or salad and eat lunch on the patio with a neighbor friend of mine. Our get-togethers are a pleasant way to break up the day.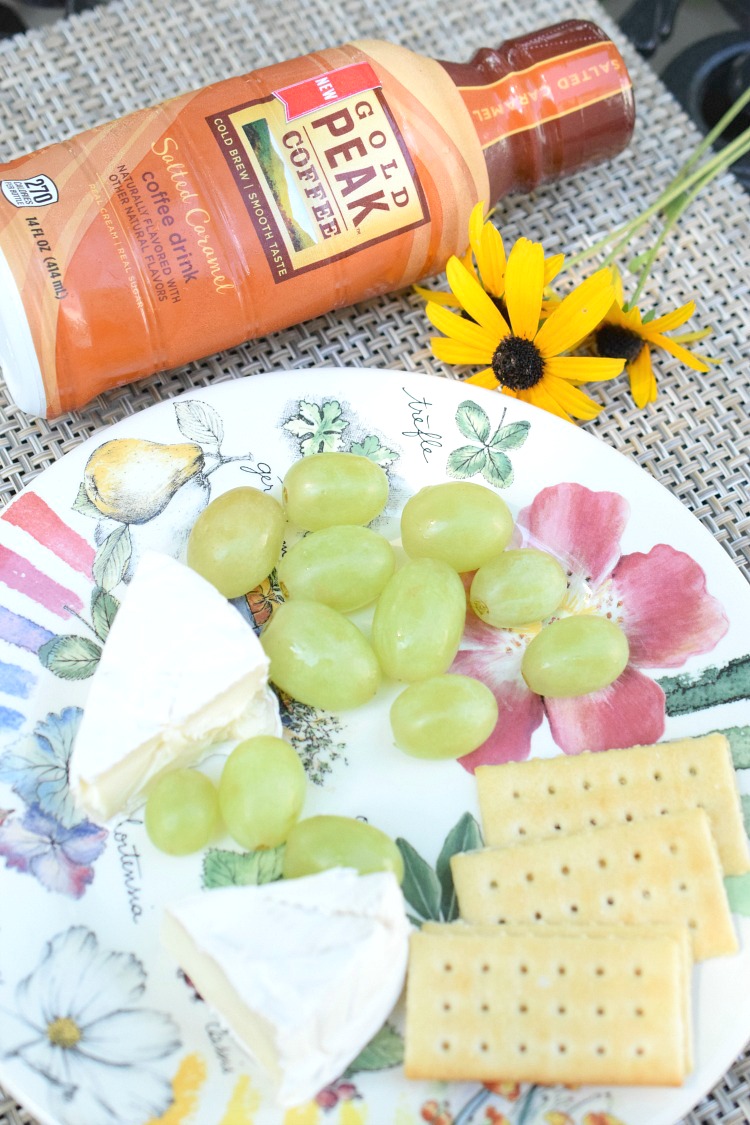 10. Catch Up on a Favorite TV Show
When my kids or husband are home, I let them man the remote control. So, when I have the chance to turn on a program I enjoy (like a home improvement or cooking show), it is a treat. If I pair my viewing time with a cool drink like a Gold Peak Vanilla Chai Tea Latte, it makes for an extra special break from an otherwise busy day.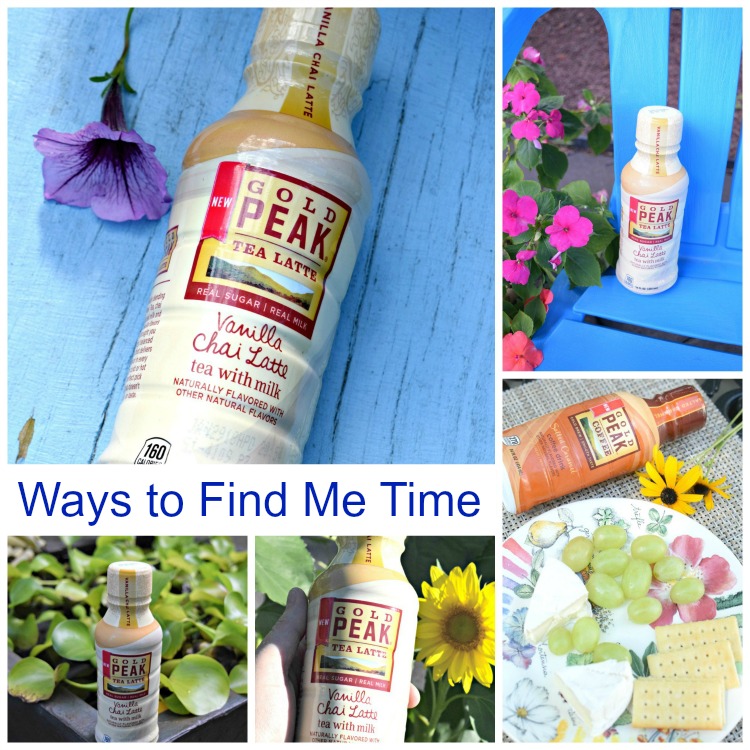 What do you do to take time out for yourself during the day?