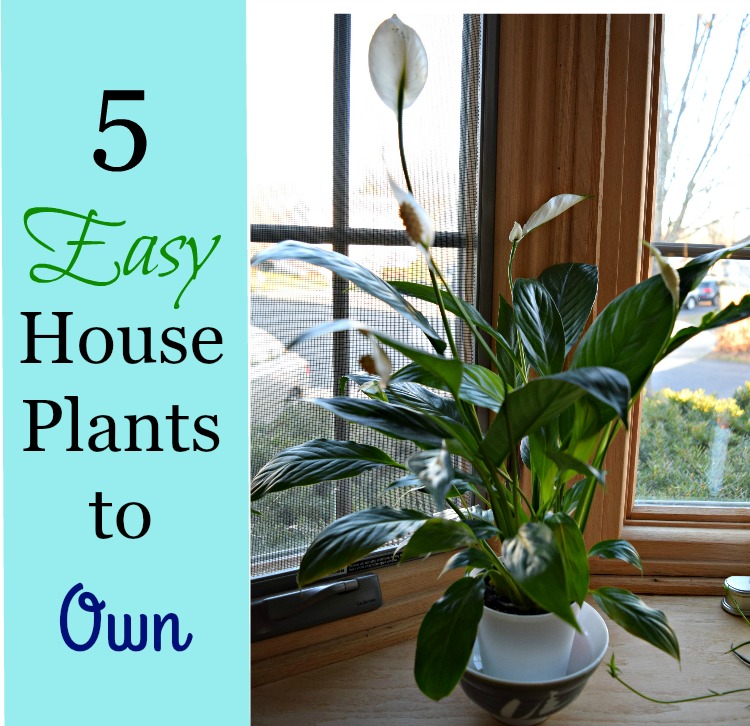 I love gardening, and do fairly well at it, but for reasons I don't full understand, I'm not the best houseplant owner! Over the years, however, I've discovered (by trial and error) a few kinds of houseplants that can take even the abuse I tend to dish out to my poor houseplants!
Snake Plant
This hardy succulent (sansevieria trifasciata) can take neglect! (Perfect for a negligent houseplant owner like me!) The snake plant prefers dry air and dry soil. The plant produces sword-like stems and can produce green, fragrant flowers in bright light. Snake plants can be 6- to 48-inches high, and 6- to 36- inches wide. A snake plant can improve indoor air quality, which is great in a home like mine, where the windows are often closed!
Peace Lily
This lovely and beautiful plant (spathiphyllum wallisii) can prosper in humid conditions (like in a bathroom) and in low light, but doesn't need a lot of water to survive. (A once-a-week watering is fine.)
I just got one of these plants! My home's family room faces west and doesn't get the best light, so I have placed my new peace lily plant in the family room. The spoon-shaped flowers of the peace lily are a bright white, and the leaves of this plant are a glossy green.
I had a peace lily in college, and severely neglected it. My dorm room was also poorly lit, with just one window. When I used to go home for winter or spring break, however, I would tie my peace lily in a clear, plastic bag. My plant loved the humidity, and would grow several inches by the time I returned from break!
Spider Plant
Spider plants (Chlorophytum comosum ) enjoy moist soil and bright or medium light. They can grow to be about 24 inches high. My spider plant thrives in my home's eastern bay window. The fun part about a spider plant is that it sends out long horizontal (about 30-inches long) runners, on which baby spider plants can grow. These baby "spiders" can later be separated and replanted. My spider plant has several baby spiders that can be repotted!
Rubber Plant
A member of the fig family, this plant (Ficus Robusta) has large, glossy green leaves that can grow to be five inches wide and 10 inches long. The plant itself can grow to be as tall as 8 feet high!
This plant enjoys the morning light and indirect light for the rest of the day of an eastern window. Or, all-day indirect sunlight would work well for this plant, too. A rubber plant should be watered thoroughly and given the chance to have the soil dry out partially in between waterings.
Cactus
A list of hardy indoor plants wouldn't be complete without a cactus. Almost anyone knows that a cactus – which is actually a succulent — is easy to care for! A cactus can thrive with very little water, but loves lots of sun! These plants come in many shapes and sizes, with a common requirement that they thrive in 2-3 hours of full sun a day.
This post was shared at The Pin Junkie Pin Party and the Creative Corner Link Up Party