This post is sponsored by the Beets BLU Wireless Body Fat Scale. I received a scale in exchange for my review. All opinions expressed in this post are truthful and 100% my own.
This post contains Amazon affiliate links. If you click on a link and make a purchase, I earn a small commission that helps to run this blog.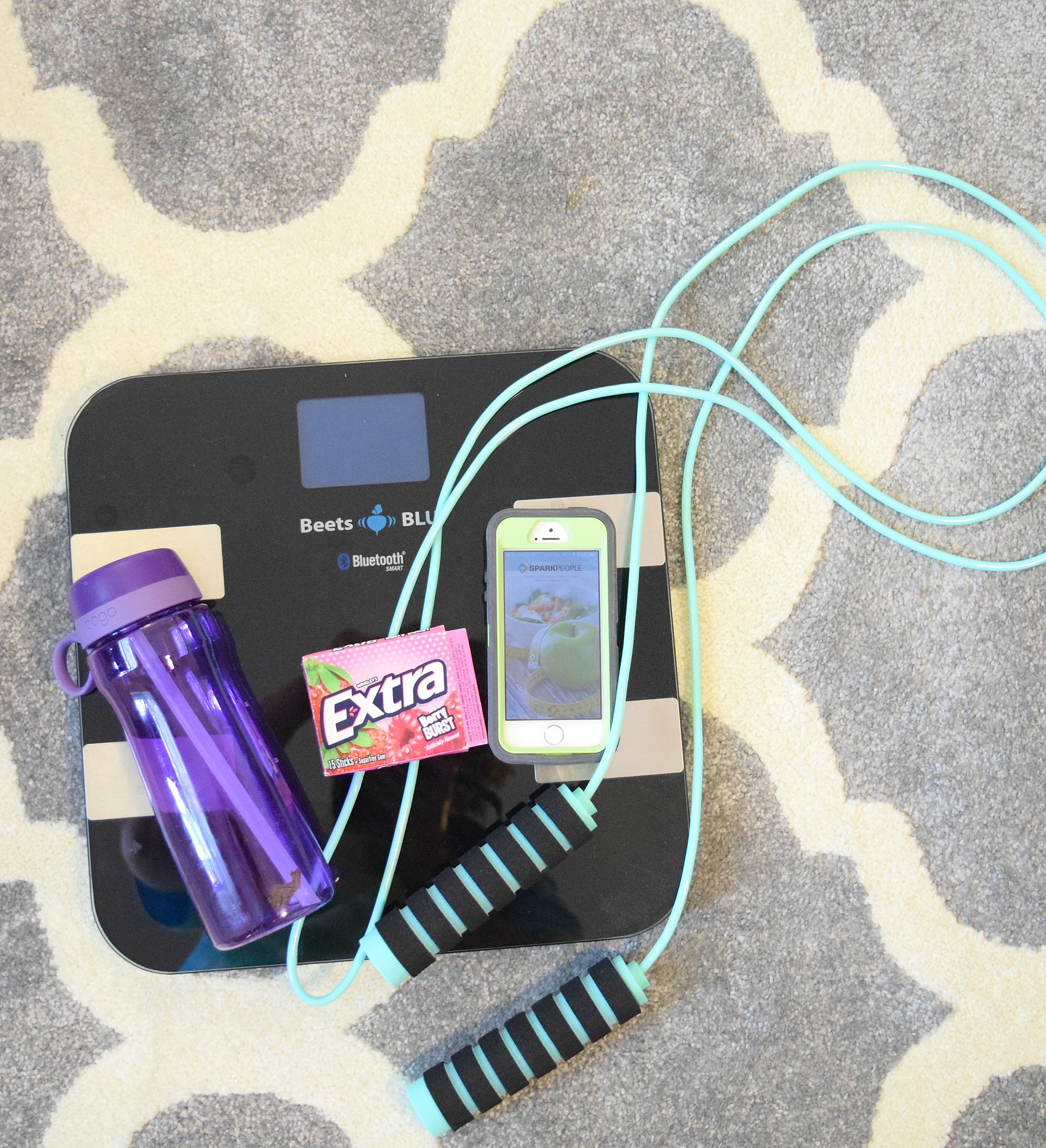 Now that my kids are back to school, I hope to spend some time this fall getting myself back in gear! A big part of that plan is trying to shed some pounds. Since having kids, I've put on a few pounds that I've love to take off! I've gathered 5 items that I think will be super helpful for my weight loss goals.
1 – Jump rope. I recently picked up a Jump Rope
from a local discount store, and plan to start using it to burn off calories. Jumping rope is one of the easiest and most inexpensive exercises to burn calories. Jumping rope burns a lot of calories in a little amount of time, according to WebMD. Skipping rope is good for the heart and strengthens the lower and upper body.
2 – Water Bottle
. I don't drink enough water. When I do drink water, it's usually in the form of highly sweetened, high-calorie iced tea. Not good! My goal is to keep a water bottle with me throughout the day and sip water instead of high-calorie drinks. That way I will consume fewer calories and stay hydrated.
3 – Gum.
I sometimes eat when I have nervous energy while working (often at the computer) or when I am bored. I hope to keep a pack of gum on my desk to avoid consuming unneeded calories.
4 – Beets BLU Wireless Body Fat Scale.
I just received a
Beets BLU Bluetooth Weight Bathroom Scale
. This
Beets BLU scale
is very cool! To use the scale, I make sure my iPhone is nearby and on and that the Bluetooth is switched on. When I step on the scale, I wait to hear two beeps from the scale. Then, my phone speaks to me my weight, BMI, percent body fat and percent muscle. My stats are also saved in the app. This is one awesome scale. (Although my figures are not.) I hope to use this scale and its related app to help track my weight and fitness goals.
5- SparkPeople App
App.
My friend,
Carrie at Curly Crafty Mom
, told me about this FREE app. I've only just started using it, but I can't believe how helpful and easy to use it is. If I go out to eat over the weekend, I can type in the name of my meal in my app, and I can record how many calories I've consumed in that meal. I can use the app to track how many calories I've eaten in a day, and track how many calories I should eat each day to meet my weight loss goals. Hopefully, the SparkPeople App will help motivate me to be better about counting calories.