This post is part of a social shopper marketing insight campaign with Pollinate Media Group® and Weight Watchers, but all my opinions are my own. #pmedia #WWFoodsAtShopRite http://my-disclosur.es/OBsstV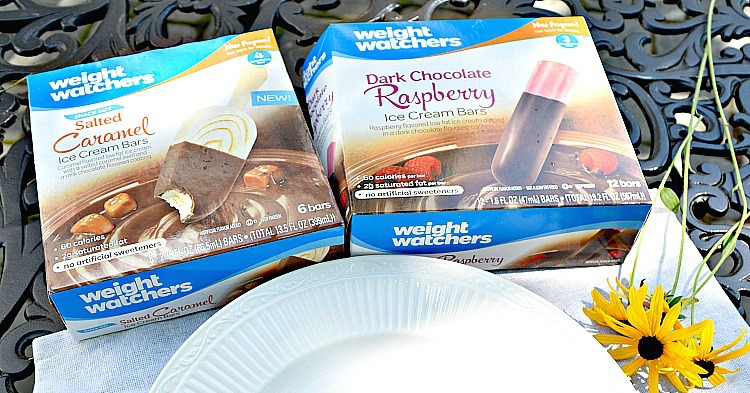 This summer, I shared many great times with my husband and kids. We traveled together, had fun times at the movies, and played pool and miniature golf. We had wonderful dinners out and trips for ice cream. Lots and lots of ice cream. This fall, I need to put getting into shape and healthier eating on my to-do list.
Healthy Eating Tips
This fall I plan to get organized and make some small changes to my routine to get myself back into shape. I figure if I start small, but stick to my resolutions, I should make some progress! To put myself on the right road for healthier eating, I've come up with some guidelines.
1 Eat Breakfast. When I skip breakfast, I'm so hungry later! When I don't eat in the morning, I find myself snacking on anything – cookies, chips, you name it! I hope to stick to healthier breakfast options like whole grain cereal, fruit, breakfast smoothies and a little protein, like peanut butter.
2 Plan Lunch. Planning lunch ahead is crucial. As a work at home mom, if I don't plan my lunch ahead of time, I eat things like leftover pizza. I love spinach salads with a tuna and raw sunflower seeds. In the fall, I'll keep washed greens, tuna and sunflower seeds on hand so I can have a healthy lunch on hand. For days I'm on the go, I'll pack a healthy and lower-calorie lunch to take with me.
3 Snack Smart. I like snacks, so I've been reading up on snack ideas and healthy snack recipes. I stocked up on Weight Watchers healthy snacks at the ShopRite of East Windsor. With Weight Watchers snacks, I can easily have a quick and healthy snack without having to put much thought into it.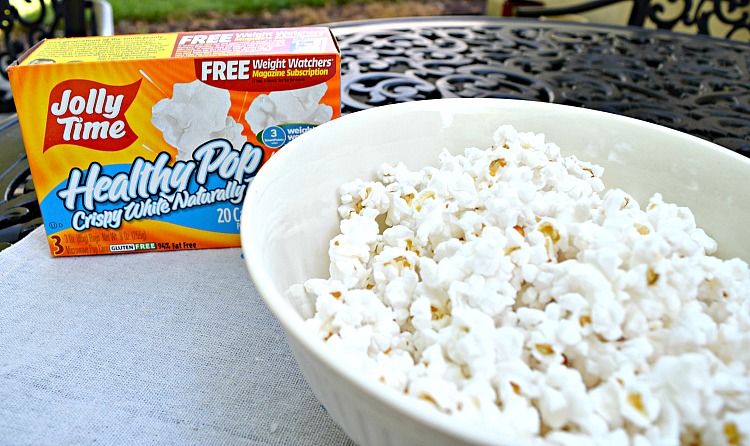 I adore popcorn, so I picked up some Jolly Time Healthy Pop Crispy White Naturally Flavored popcorn. Jolly Time Healthy Pop popcorn is endorsed by Weight Watchers. The popcorn only has 20 calories per cup, so I can eat the popcorn without any worries.
I like to sit by the goldfish pond on my family's backyard patio, so sometimes I enjoy the popcorn by the pond. It's a relaxing way to enjoy a healthy snack.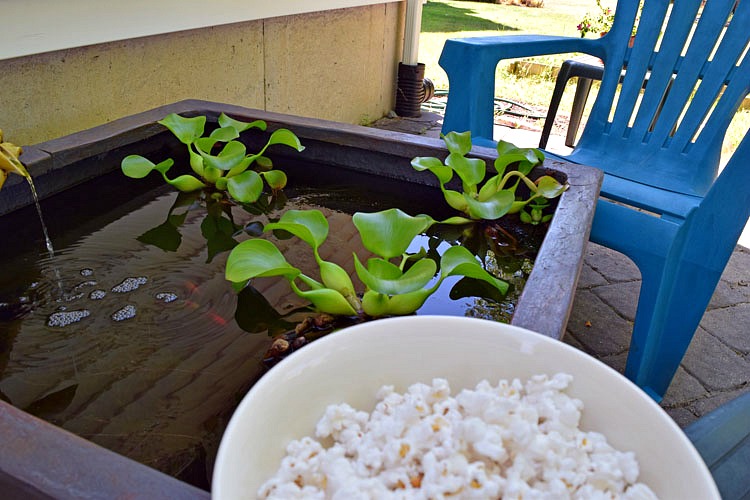 I also really like the Jolly Time 100 Calorie Healthy Pop Butter, which is also endorsed by Weight Watchers. It's a good treat to enjoy while I am writing for the blog.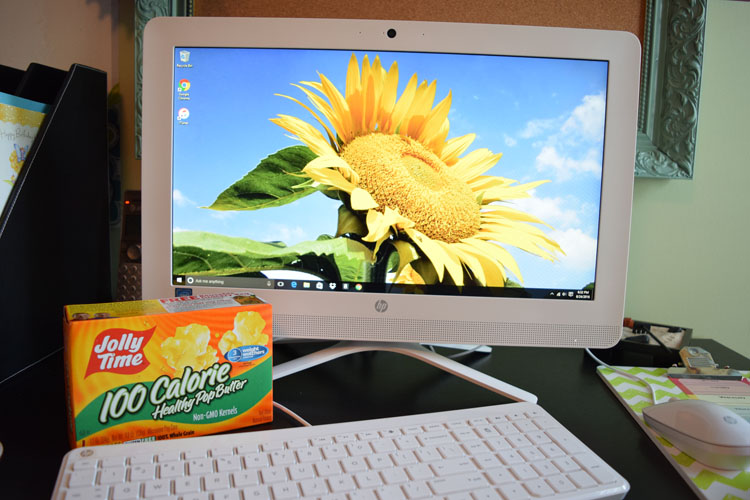 I still like to have some ice cream from time to time, so luckily I can enjoy some Weight Watchers ice cream bars without much worry.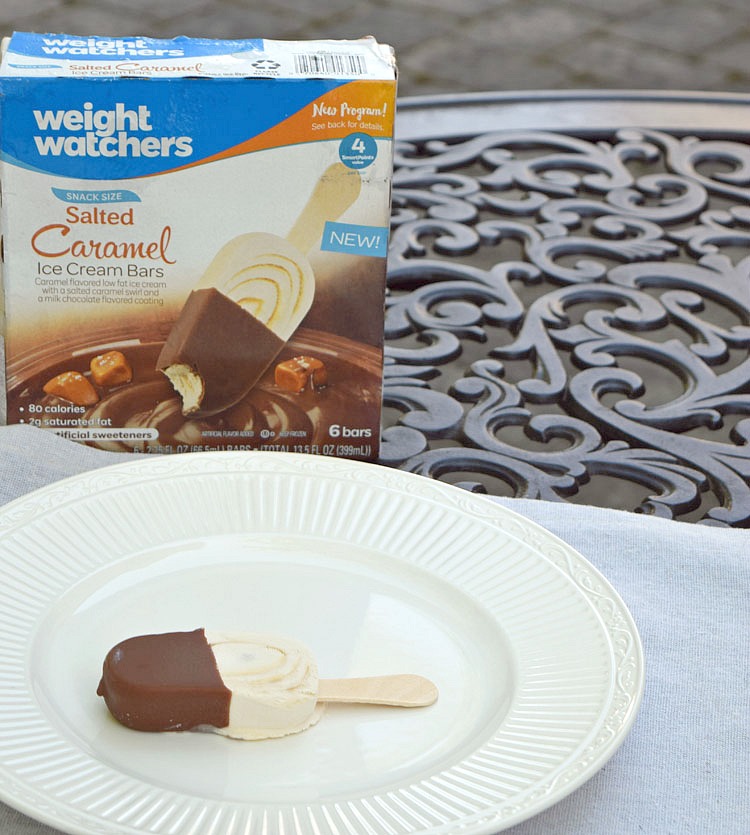 My favorite flavors are Dark Chocolate Raspberry and Salted Caramel.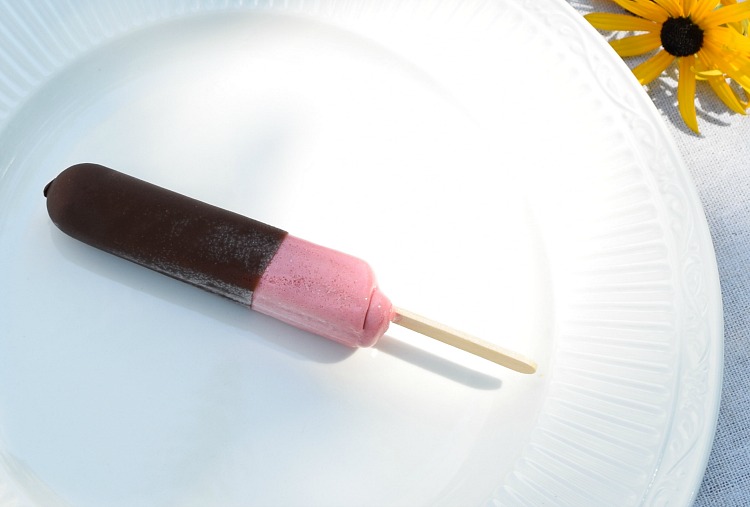 4 Chew Gum. To avoid extra snacking, I want to keep gum on my desk and in my purse. If I pop some gum in my mouth when I feel like some extra snacking, I'll skip needless calories.
5 Drink Water. I love iced tea, so I drink a lot of calories. Drinking water instead of higher calorie drink options is a smart way to lower my calorie intake. Drinking water is a lot healthier, too! So I plan to keep a water bottle on my desk and to carry one with me when I go out.
Save on Weight Watchers
When you shop at your ShopRite between 9/11 and 9/24, you'll receive a coupon for $5 off your next purchase when you buy $15 worth of Weight Watchers snacks while supplies last.
Select stores will have a sampling event on 9/18 between 10-4, stop by to try great products and get a coupon!
Follow Along