This post contains Amazon links. If you click on a link and make a purchase, I earn a small fee that helps run this blog.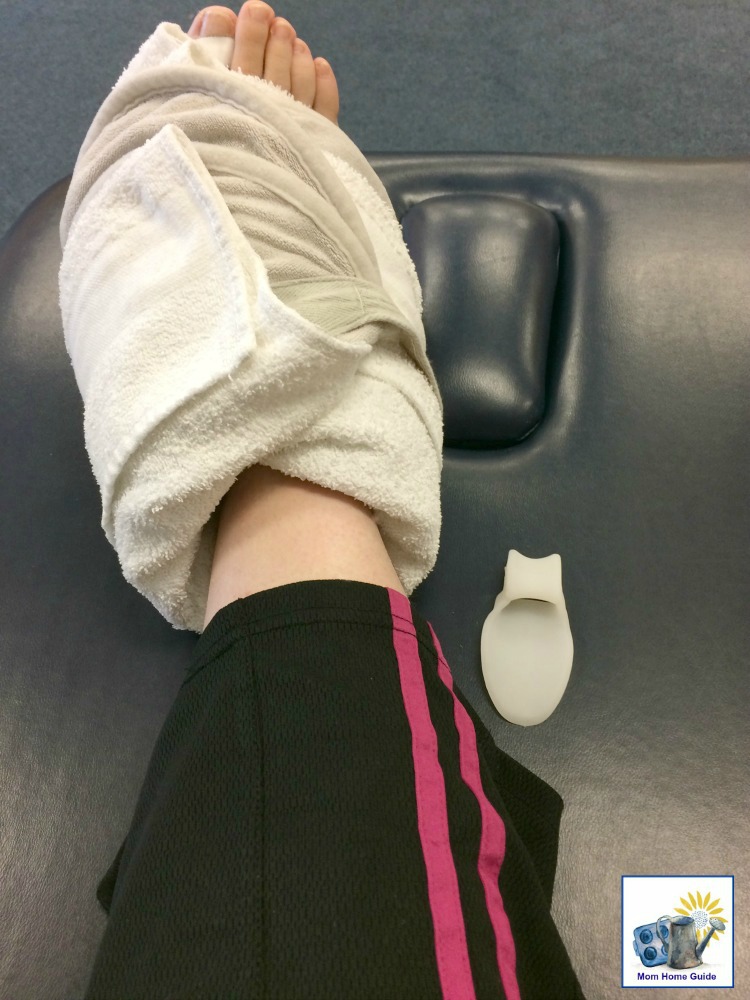 Last summer I had bunion surgery for a severe bunion on my right foot that I've had since I was about 10.
During the surgery, the surgeon inserted pins in three of my toes. I was hoping that my foot would be perfect after surgery, but now, more than a year later, I'm back in physical therapy for an often sore and swollen foot.
This is what my foot looked like last July, one day after my bunion surgery.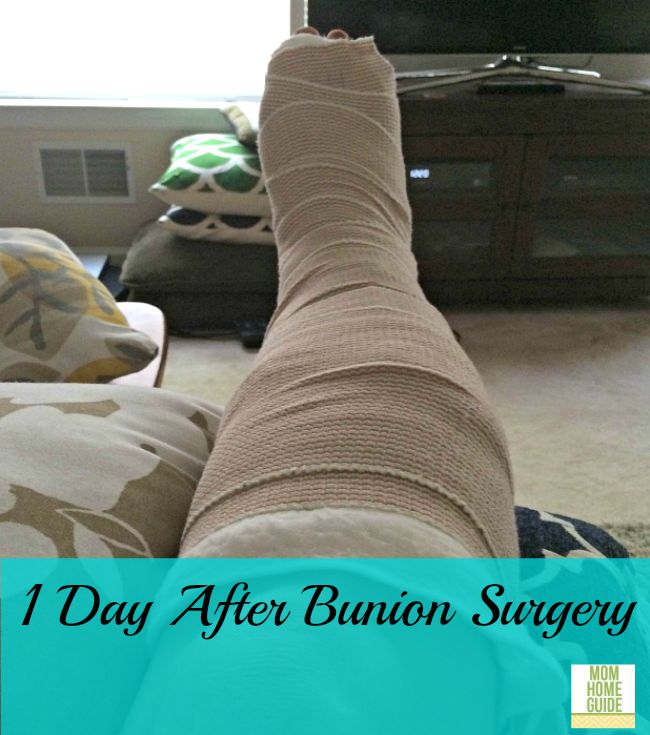 My foot felt like it was improving for a while, but since this summer, my toes, especially my big toe, have been sore, and it hurts to walk. My toes often feel swollen, too.
So now I'm back in therapy at Zaffarese Physical Therapy, where I've been seeing my physical therapist, Sandy, and my physical therapy aides, Jen and Idetha. I've only just started therapy, but I've been feeling some relief for my foot. They take good care of my poor foot there!
My therapist recommended that I wear the gel bunion guard from Vive Health at night. The Gel Bunion Guard
is also available on Amazon. If you are thinking of getting the gel bunion guards, check out the code at the bottom of this post for 20% off your first purchase at Vive Health.
My therapist recommended the gel bunion guard to hopefully help keep my toe in place — it has already started to migrate a bit to the right since the surgery, and my joint has dropped a bit, causing me to place too much pressure on my big toe when I walk.
So far, I've found the gel bunion guard to be comfortable. The gel bunion guard is quite soft, and I hardly notice it when I am wearing it. Before I got the bunion guard, my therapist had been taping my toe in place at each therapy session, so hopefully, with the help of the bunion guard, my toe won't have to be constantly taped. I am hoping that once my therapy concludes, if I keep wearing the guard and keep my physical therapy exercises up, I won't be needing additional physical therapy for my foot. I'll have to keep you updated!