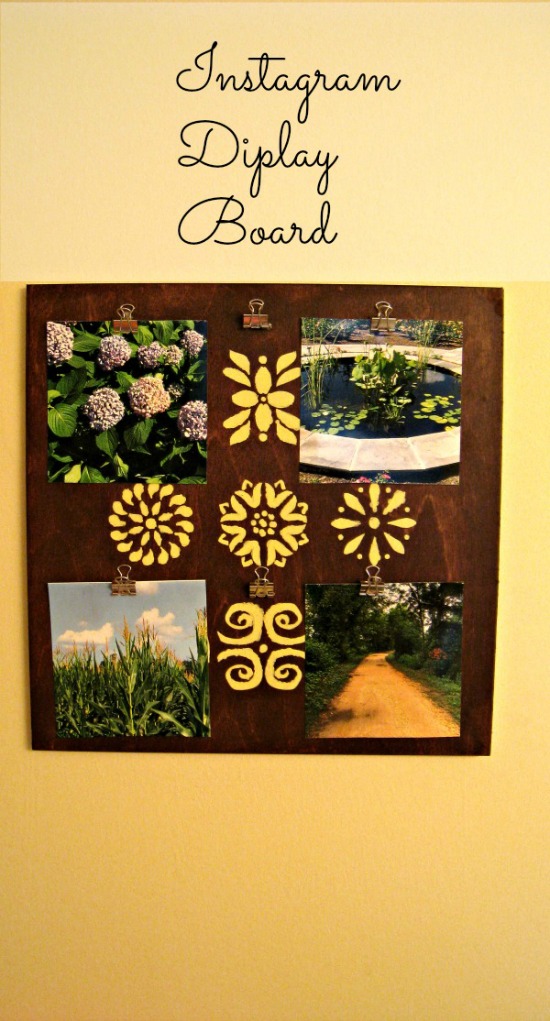 Hey, everyone! Today I am sharing my DIY Instagram Display Board at Ask Anna! Ask Anna has been one of my favorite blogs for a while now, so I am so glad that I am now an Ask Anna contributor, and will be posting there the first Thursday of every month!
My kids and I recently got new smartphones and only just got Instagram accounts, and we have been fun taking Instagram pics of our vacation travels this summer! I thought it'd be fun to have a place to share and display our Instagram photos in our home, so I made this really easy but decorative DIY Instagram display board of our house! When we have a photo to share, all we have to do is add it to the clipboard! I got the clips from the office supply section of my local Walmart, and the clips were super easy to glue to the display board!
To get the full tutorial for my DIY Instagram board, just hop on over to Ask Anna!
I am linking this post at Moon Light & Mason Jars Linky Party #72.Creativity Unleashed and Project Pin It #43.