This post contains Amazon affiliate links. They don't cost you anything. But if you click on a link and make a purchase, I earn a small commission that helps to fund this blog. Thanks!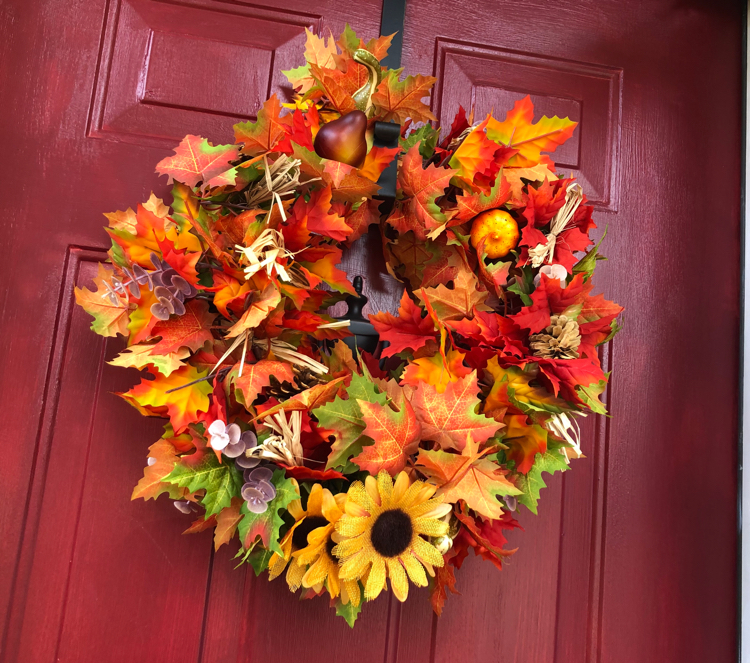 Happy Wednesday, everyone! My daughters had a long weekend, so we took a fun family vacation together. We got back last night! It was fun to reconnect, as my daughters are very busy with their school activities in the fall! We got to enjoy some fall scenery, too. I'll be sharing about our trip later on the blog.
But today I'd like to share a beautiful craft that I literally put together in less than 10 minutes — a colorful autumn leaves wreath! The inspiration to make the wreath hit me one night as I was watching late night TV. I got the craft supplies out of my home's basement, and a few minutes later, I had a lovely wreath for my home's front door!
Fall Wreath Supplies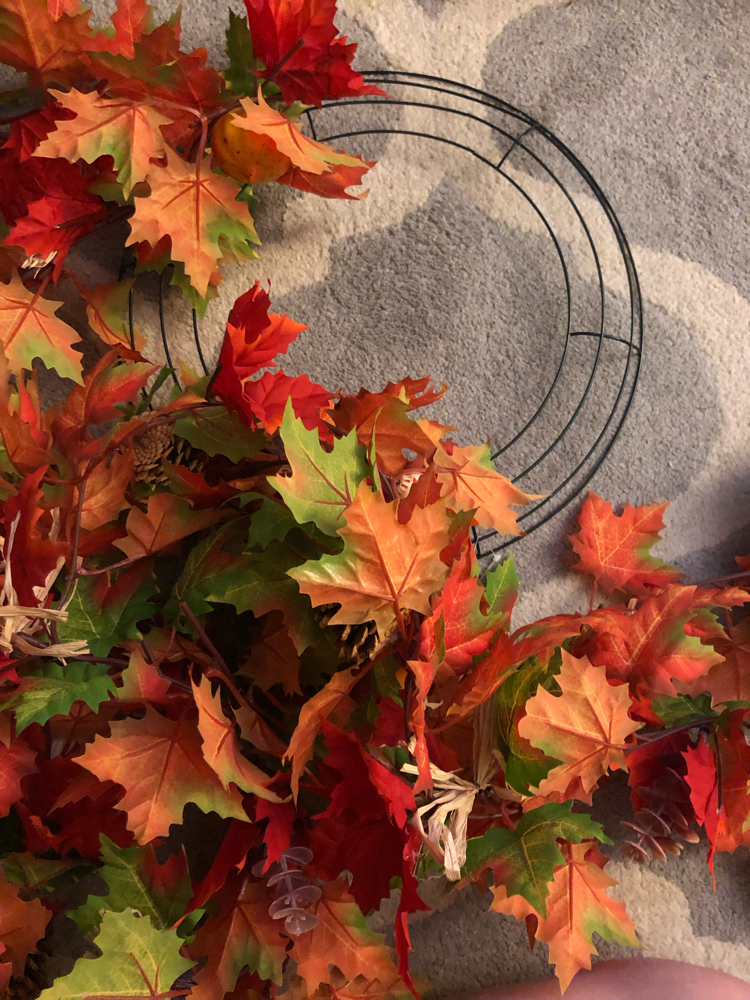 Autumn Leaf Garlands
(I used 4 – mine also had apples, pumpkins, etc., on them. You can use fewer garlands if you'd like your wreath to be less full.)
Wire Wreath Form
Flowers (for garnishing the wreath)
For my wreath, I used 4 fall leaf garlands. I had them from back in the day when I used to decorate the tops of my kitchen cabinets with faux ivy and leaf garlands, etc. I tend to save almost everything, but I have to admit I nearly threw them out! I also used a medium sized metal wreath form that I had previously purchased at the dollar store.
You won't believe how easy it is to make this wreath! To put my wreath together, all I did is tuck the end of a garland between the rungs of the wire wreath form. I then wrapped it all the way around the circumference of the wreath form. When I was done with one garland, I added on another.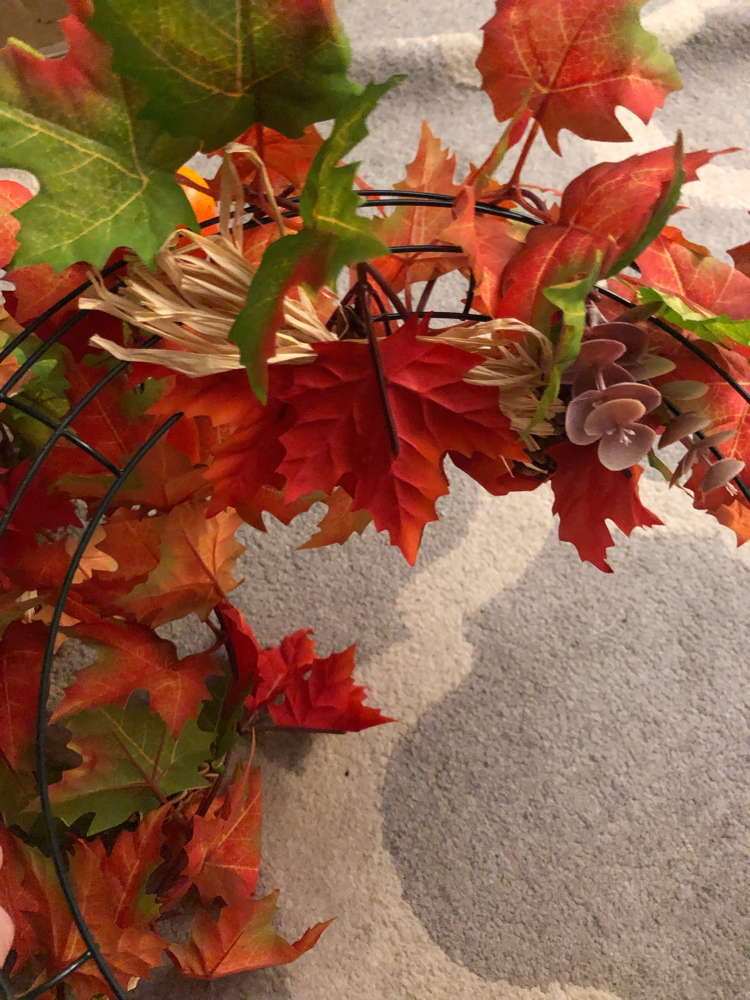 I then tucked some faux sunflowers that I had on hand into my DIY faux leaves wreath. That's it! I didn't need any hot glue, pins, etc., to put my wreath together. The funny thing is that I like this wreath more than any other wreath I've made – despite it being the easiest one!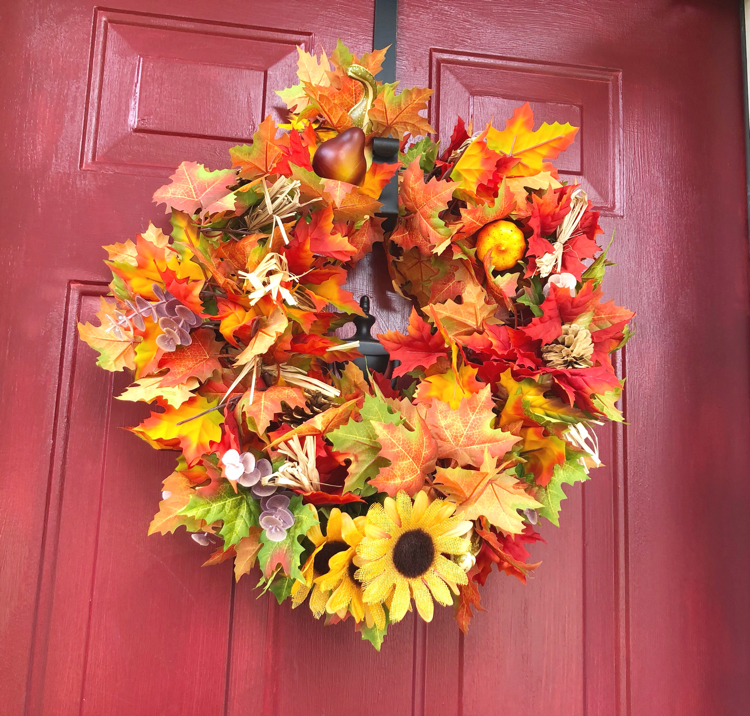 For more wreath inspiration, check out these wreath tutorials: