This shop has been compensated by Collective Bias, Inc. and its advertiser. All opinions are mine alone. #SunbeamTargetedHeat #CollectiveBias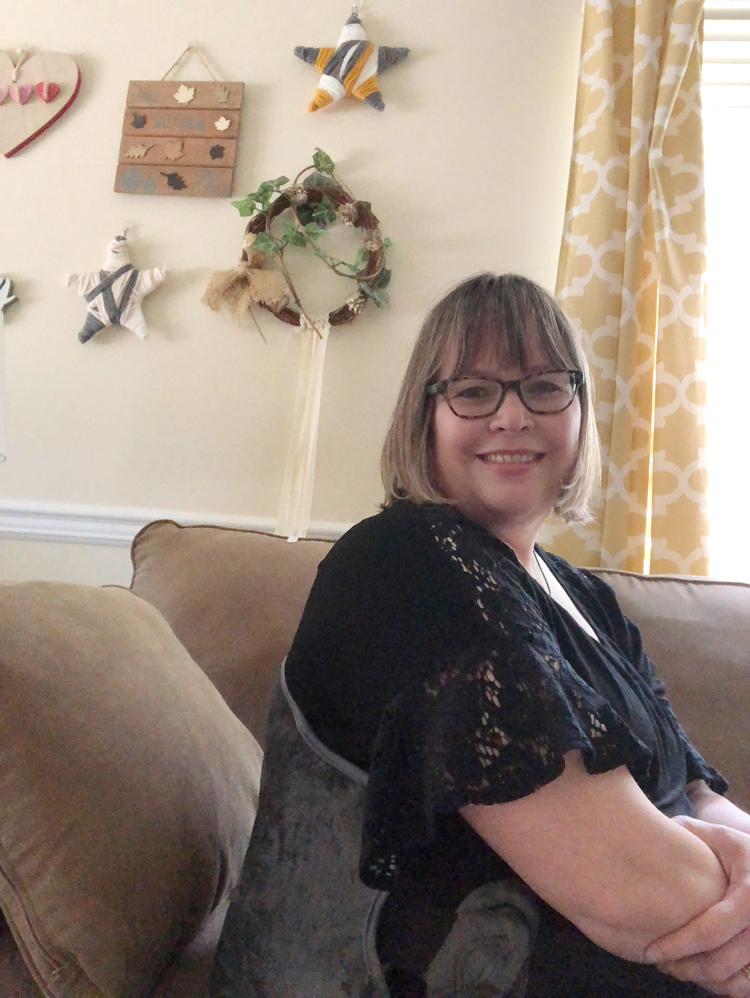 I love completing DIY projects around the house, but I often overdue it. I've painted my kitchen cabinets and recently did a DIY mini renovation of my daughters' bathroom. Projects like these often give me lower back pain. I'm always looking for ways to provide satisfying relief and alleviate those aches!
I sometimes take medicines/pain relievers for my muscle pain. Lately I've been looking for non-drug alternatives to help me feel better. I've found something new that has been a great help for me — the new Sunbeam® Renue® Contoured Back Heating Pad. The Sunbeam® Renue® Heating Pad is only available at Walmart and Walmart.com. Sunbeam has been a trusted brand for more than 100 years.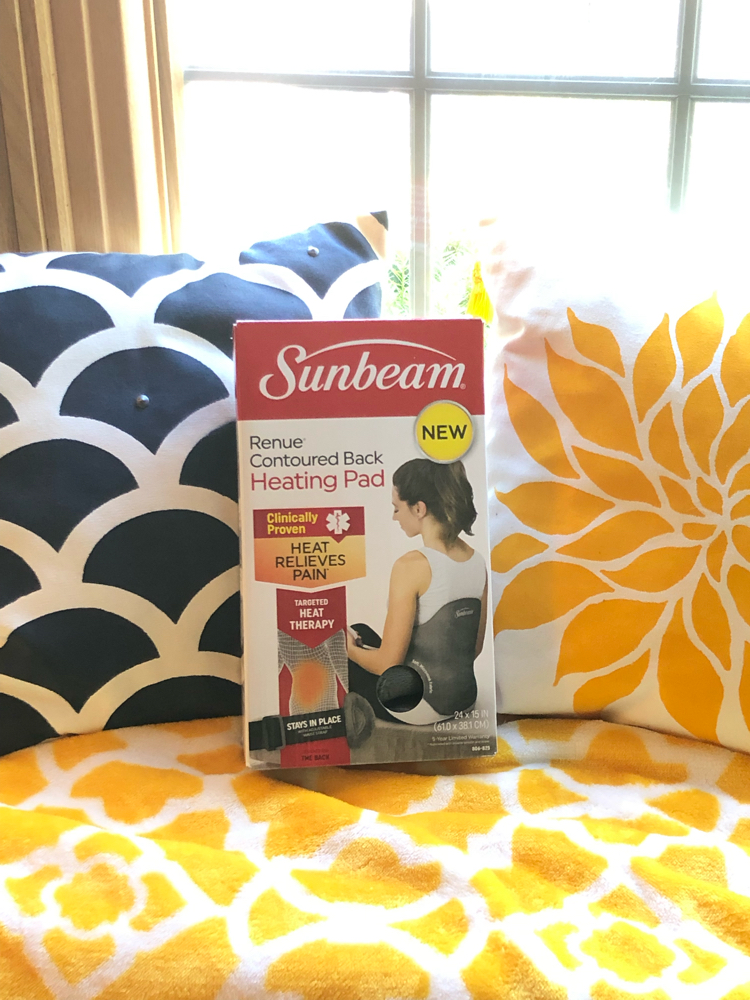 The Sunbeam® Renue® Heating Pad does a great job at giving me back pain relief with its targeted heat therapy. Its effectiveness for relieving pain associated with muscle tension and stress has been clinically proven!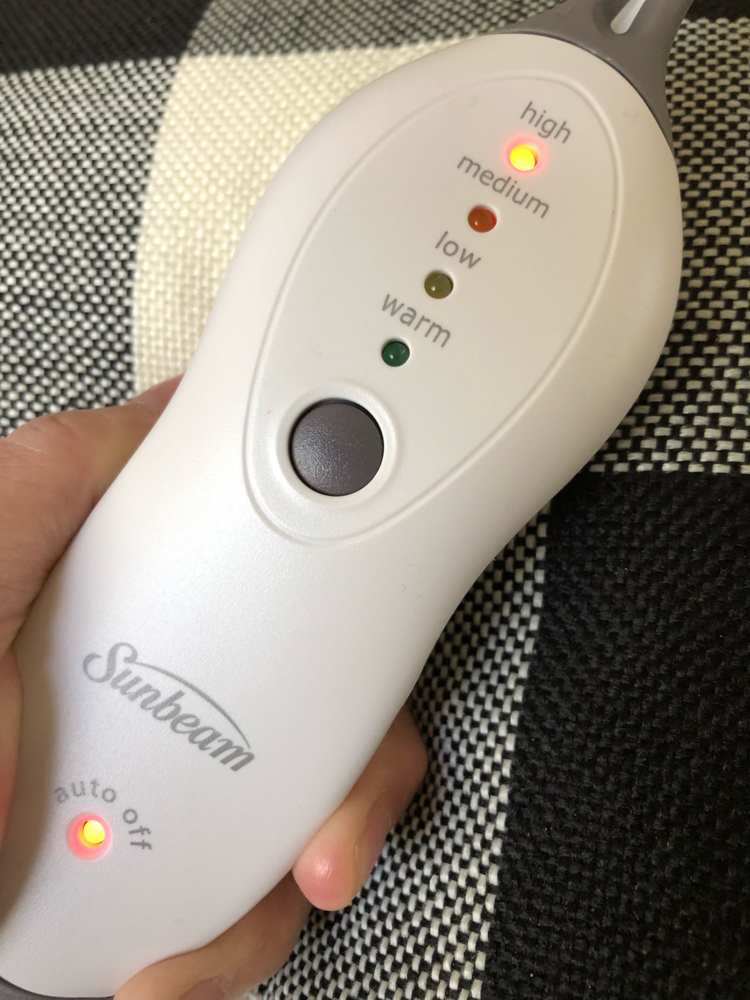 I've used other heating pads, but they don't stay in place. I always had to move the old heating pads to get the heat where I needed it. The new Sunbeam® Renue® Heating Pad is made specifically to fit the back. There is a handy waist strap, so the heating pad stays in place for hands-free relief. The waist strap stretches up to 85 inches for the perfect fit.
Relief for Gardening Pain
This time of year, I'm happy to dive into gardening. I love to garden, but my hobby requires lots of activities that stress out my back. For example, last week, I headed out to my local garden store to pick up some flowers for my gardens.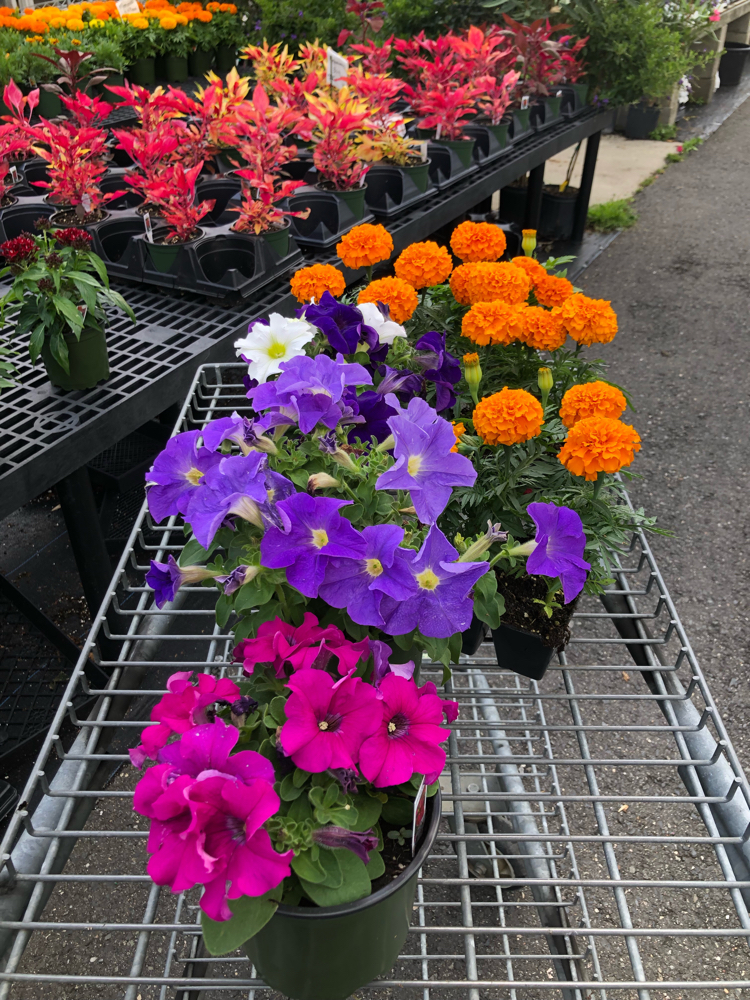 I love planting flowers, but gathering all the supplies — like those heavy bags of garden soil — can do a number on my back! Lifting them up onto the cart and then in and out of my car trunk can make my back feel terrible.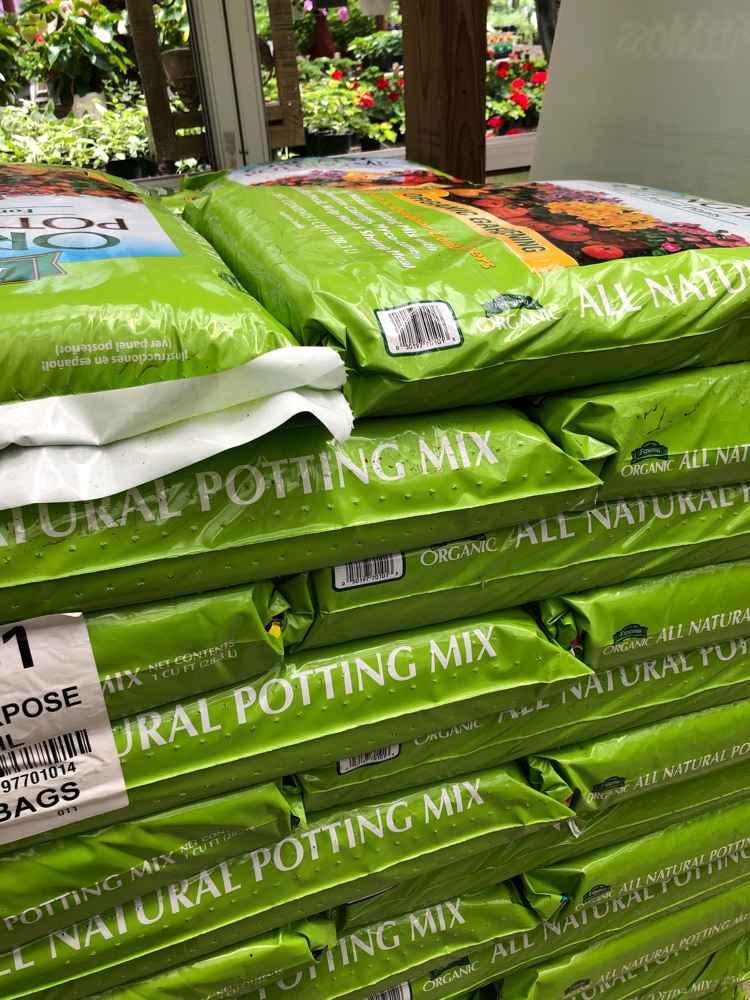 This past weekend I relocated a fairly heavy raised garden bed from one spot to another location in my yard. I filled the bed with garden soil and planted some annuals. All that required a fair amount of lifting!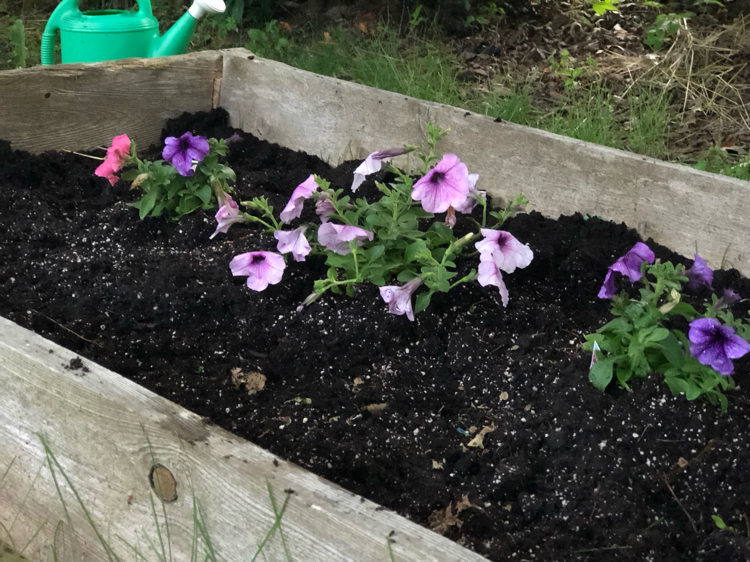 All that work stressed out my back quite a bit, so I was happy to use my new Sunbeam® Renue® Heating Pad. The pad is quite easy to use, and provides lots of soothing heat for my aching back.
I like that the heating pad has 4 heat settings—from low to high-level heat – so I can customize the heat therapy for the pain I'm feeling. The 2 hour auto-shut off on the heating pad is a good feature, too.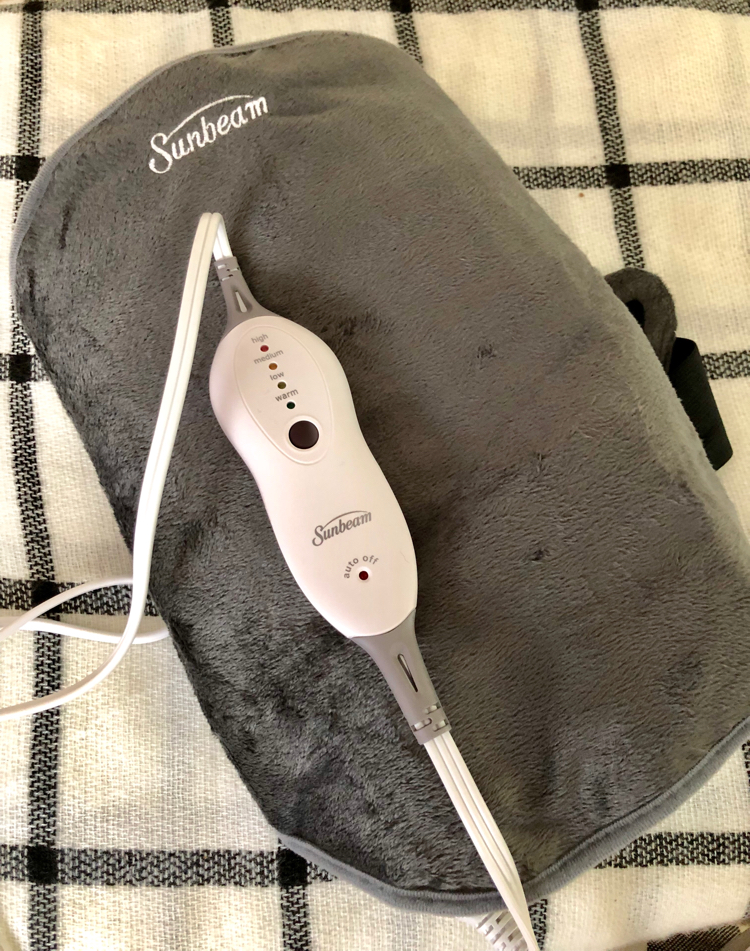 I put in some time with my new The new Sunbeam® Renue® Heating Pad after I set up my new raised flower bed. My Shih Tzu pup is always nearby to give me some TLC and puppy love, too!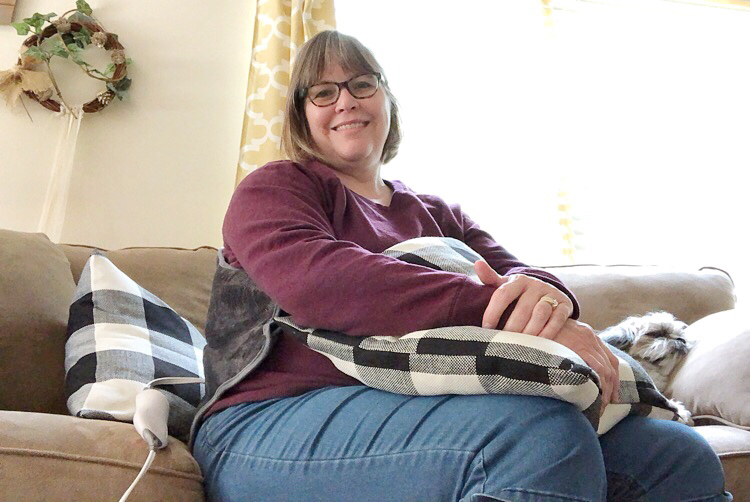 The heating pad is a soothing way to get in some reading and ease achy muscles before starting the day.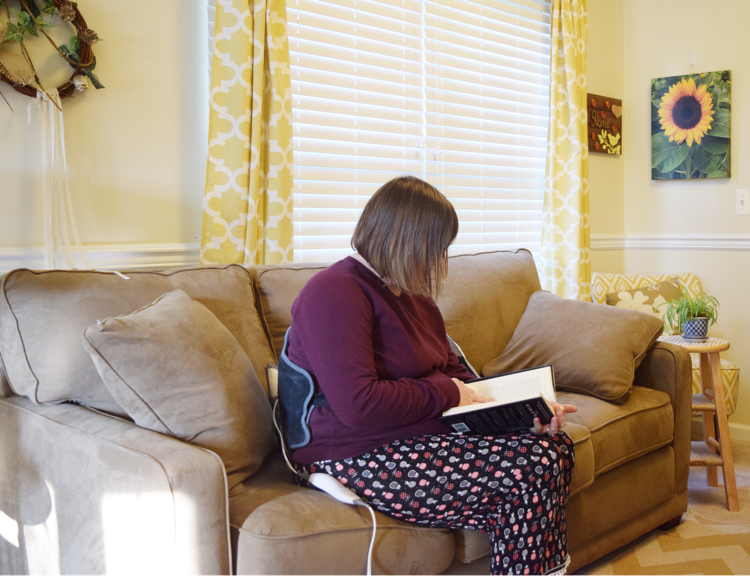 My Sunbeam® Renue® Heating Pad and my living room's sunny window seat have become the perfect combo for relaxing my sore muscles.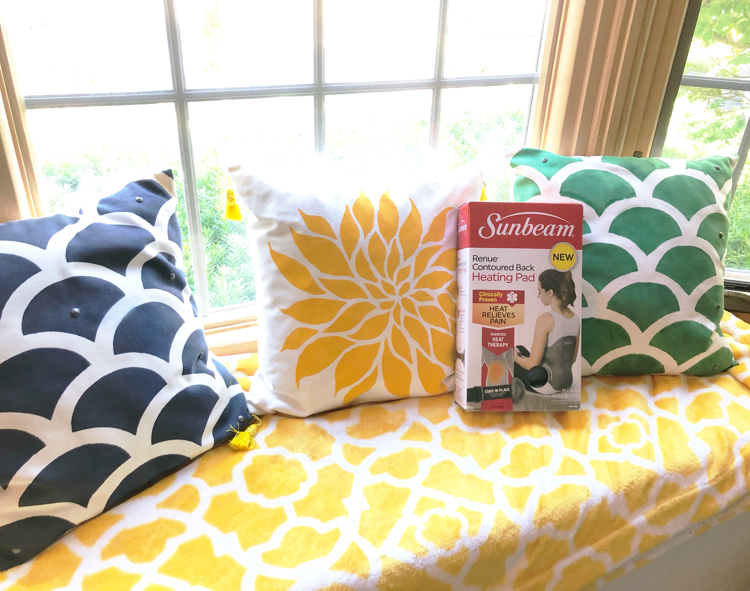 With all the time I have been putting in with my new Sunbeam® Renue® Heating Pad, I'm glad that the entire pad and its soft Micromink fabric are machine washable.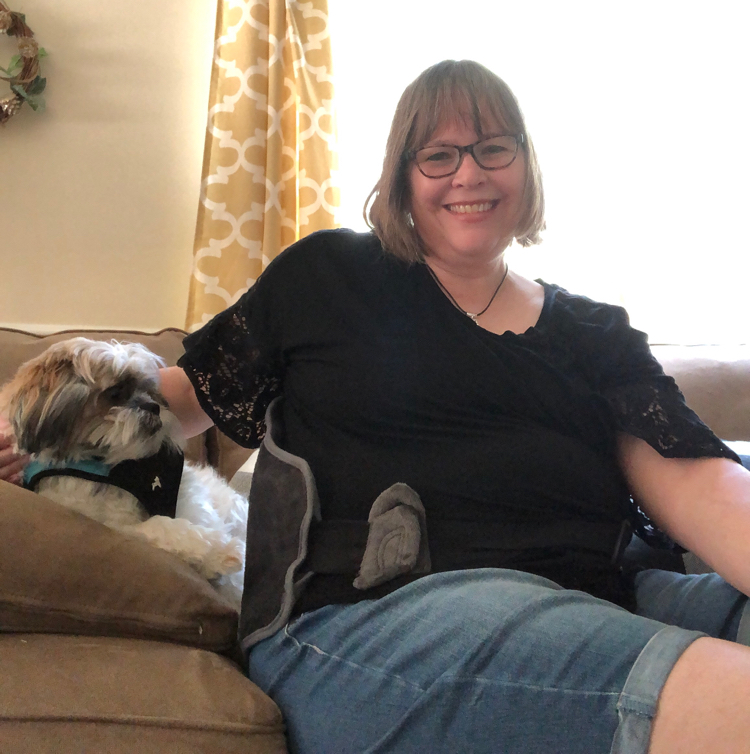 Follow the #NewellHomeRefresh hashtag on social media to find out more about the new Sunbeam® Renue® Heating Pad to see if it'll be a good fit for you! It's certainly been a good match for me.