This shop has been compensated by Collective Bias, Inc. and its advertiser. All opinions are mine alone. #BTSwithHP #CollectiveBias
Just recently, my family owned just one computer — a laptop. The laptop was fine for a while, but now that my daughters are in the eighth grade and will soon be high school, one computer isn't enough for our family. I need a computer for my work, my husband needs access to a computer, and my daughters need a computer for their school work. So for this school year, I put together a family computer command center. I am so happy with how our new computer command center has turned out!
When we only had the laptop, its home was on a side table in the family room. Using the laptop often meant sitting on the couch in front of the TV — not a great idea for completing homework. So, I decided to create a family computer command center in my home's old baby room.
Family Computer Command Center
The old "baby room"/nursery in our home is the smallest room in the house. My husband did such a great job painting and stenciling the Pooh Bear-themed room, that we don't want to paint it over. So for our family computer center, I worked on covering up just some of the Pooh Bear decor behind our new computer.
Our new computer is a gorgeous HP All-in-One 20-c013w. This new and redesigned, budget-friendly computer ($349) is perfect for my family's needs. My kids can use our new computer to complete their school assignments, my husband can stream news videos and I can use it to blog or catch up on social media. I like that the computer has a full 19.5″ diagonal widescreen.
I also appreciate having a large keyboard and a "real" mouse for my computer. A real big plus for me is that I was able to set up the computer on my own in only about 10 minutes. It was so easy!
One of my daughters, a photography buff, recently used the new computer to upload photos from her digital DSLR camera. She liked having a big screen to view her photos!
My family's new wireless computer has state-of-the-art Intel processors and plenty of storage that's backed by more than 100 tests, so we know the computer is built to last. I like my family's new computer's sleek new look and elevated stand.

Stylish DIY Bulletin Board
In the fall, my kids will have many homework assignments. We'll need a place to post assignments and a calendar for noting due dates. That's where the DIY bulletin board comes into play. Plus, the new bulletin board covers up at least a little bit of the Pooh Bear theme in our new family computer command center/home office.
For my DIY bulletin board, I used an old frame. (I took the painting out of the frame and hung it in my home's basement stairwell.) I didn't like the gold on the frame.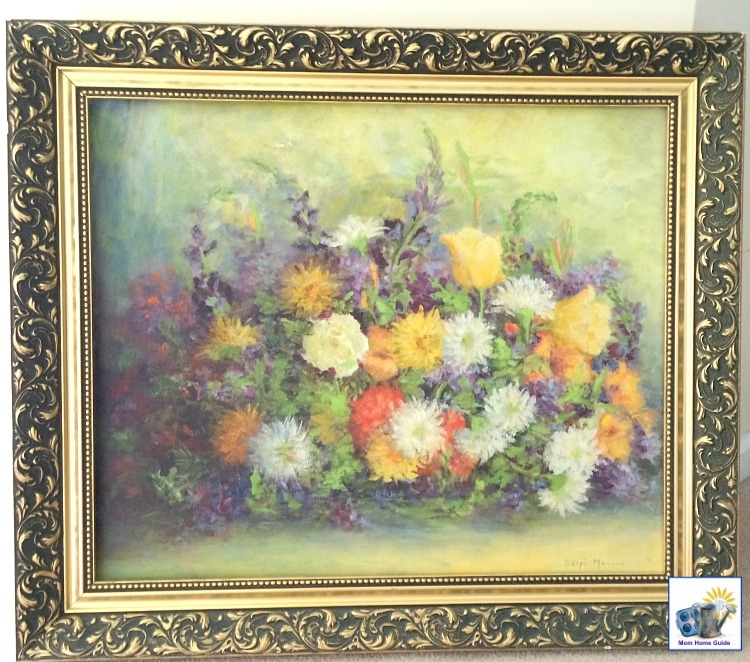 To match the decor of my family's new family command computer center I spray painted the frame in a pretty jade color. The spray paint did wonders for the old frame.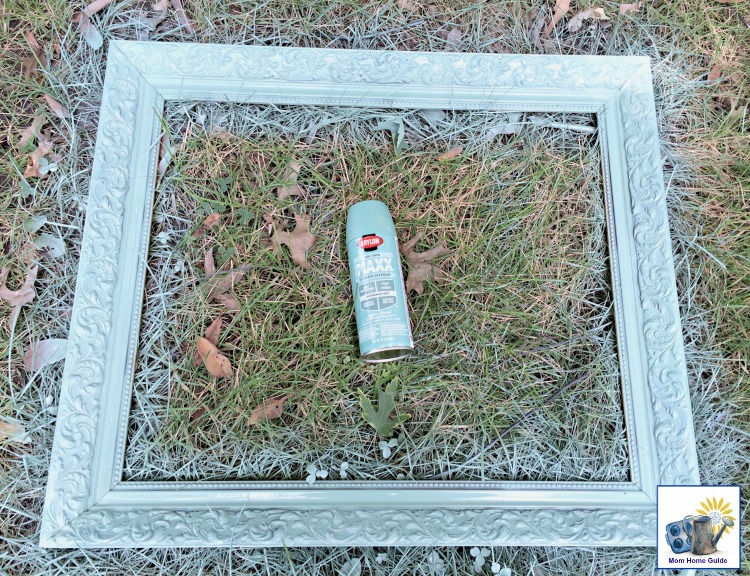 I purchased two medium-sized sheets of cork board from Walmart for the bulletin board. I cut the cork boards to size and sandwiched them between the frame and the backing of the picture frame. The frame's new look works perfectly with the cork boards.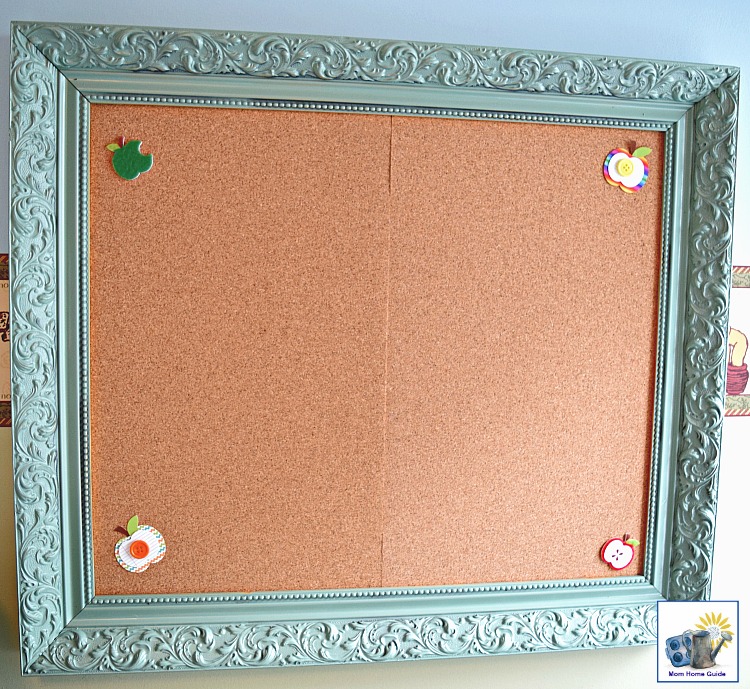 On our new bulletin board, I'll hang calendar pages to help my kids track their homework assignments.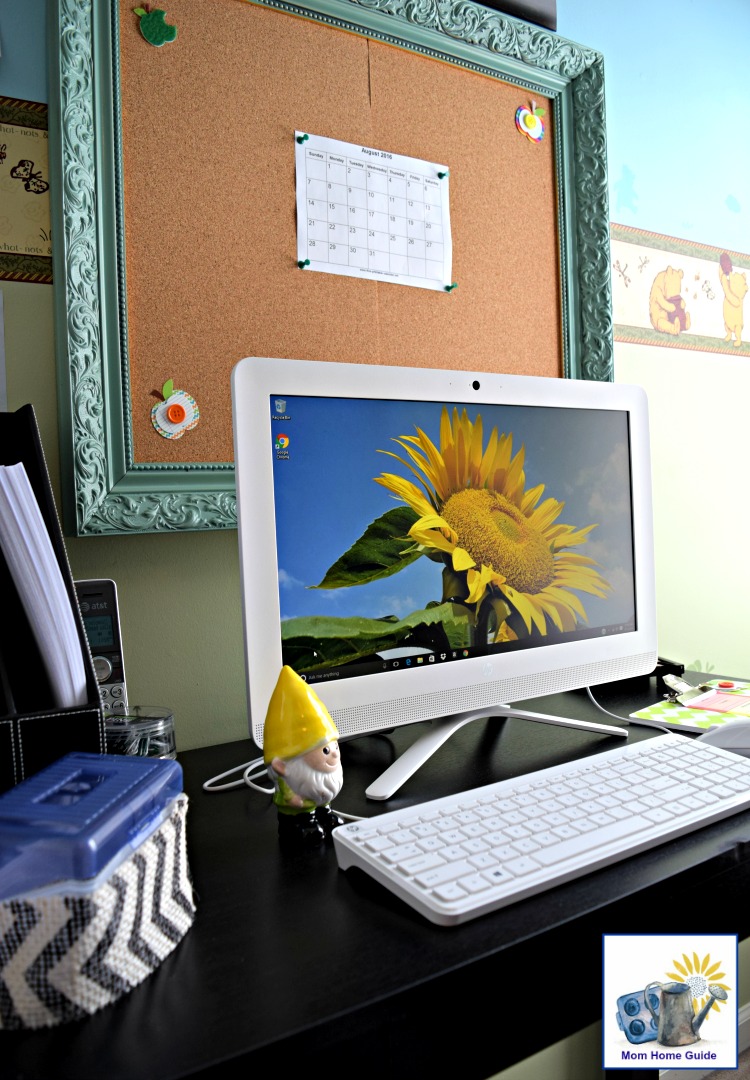 To the desk, I also added a days-of-the-week sign-up sheet so my kids can sign up for computer time when they have assignments to complete.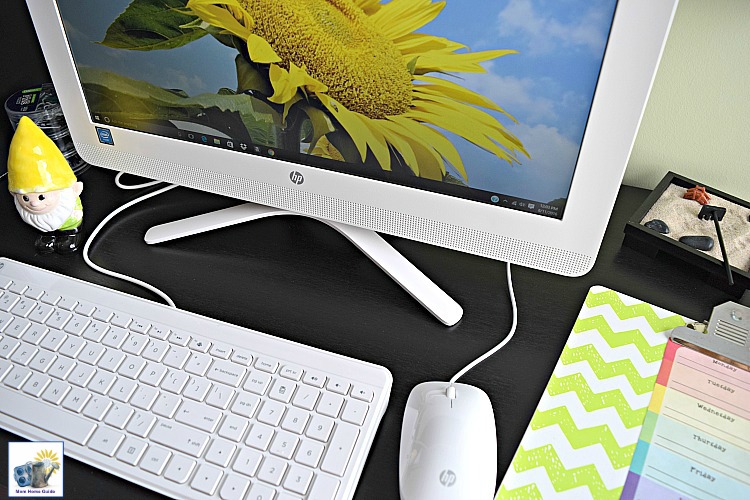 This is a another look at our computer and days-of-the-week sign-up sheet.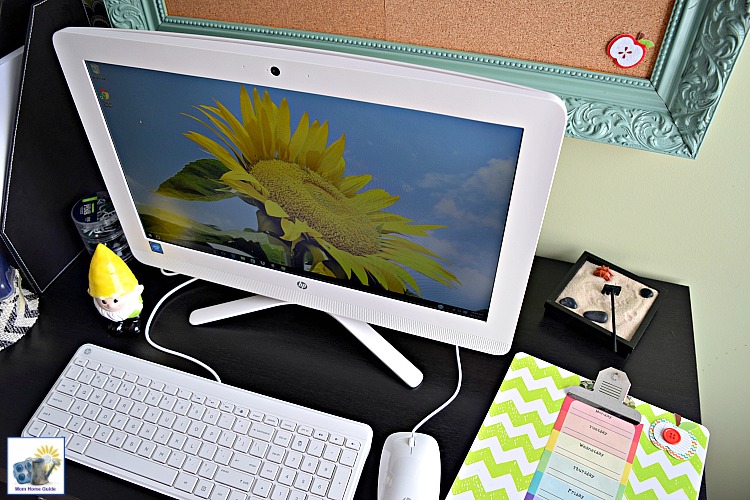 On our desk is a storage center where we can keep printer paper and file assignments, and a place to store flash drives. My kids often have to submit their assignments via flash drive.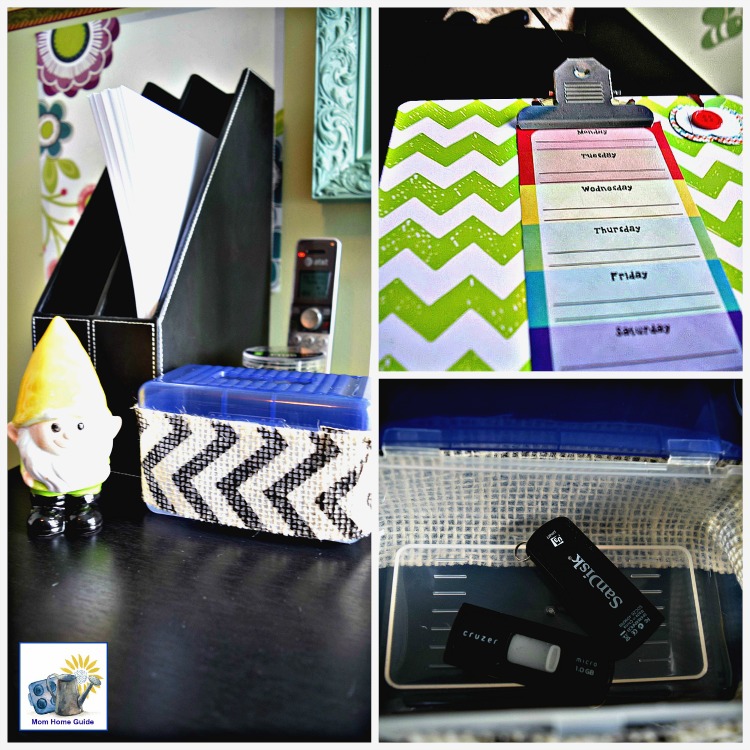 My HP All-in-One 20-c013w is available at Walmart for $349. Walmart has a several new and affordable HP models in stock.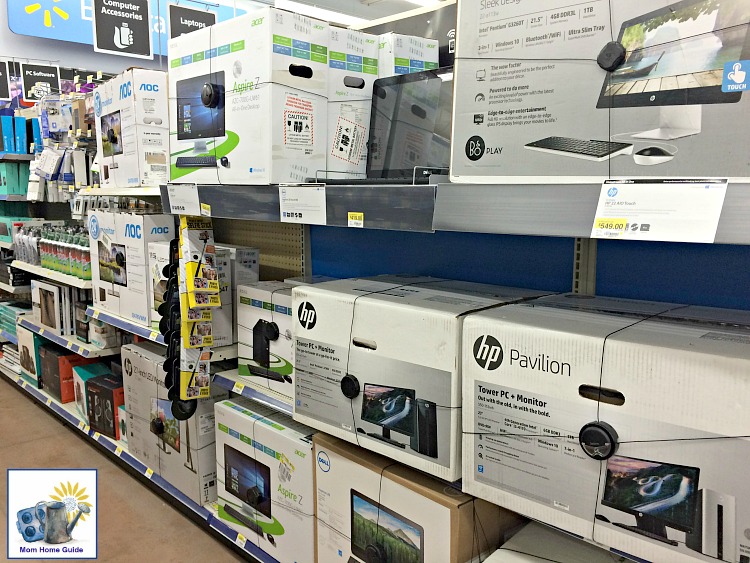 My family is loving our new family computer command center! We like having a dedicated space for computer work, and a beautiful new computer that suits all our needs.
If you like your HP computer like my family does, be sure to visit Walmart to share your thoughts! Encourage other families to shop smart this back to school season with your online review.
This project was shared at the Creative Corner Link Up Party, Creativity Unleashed Link Party, and Pin Junkie Pin Party.