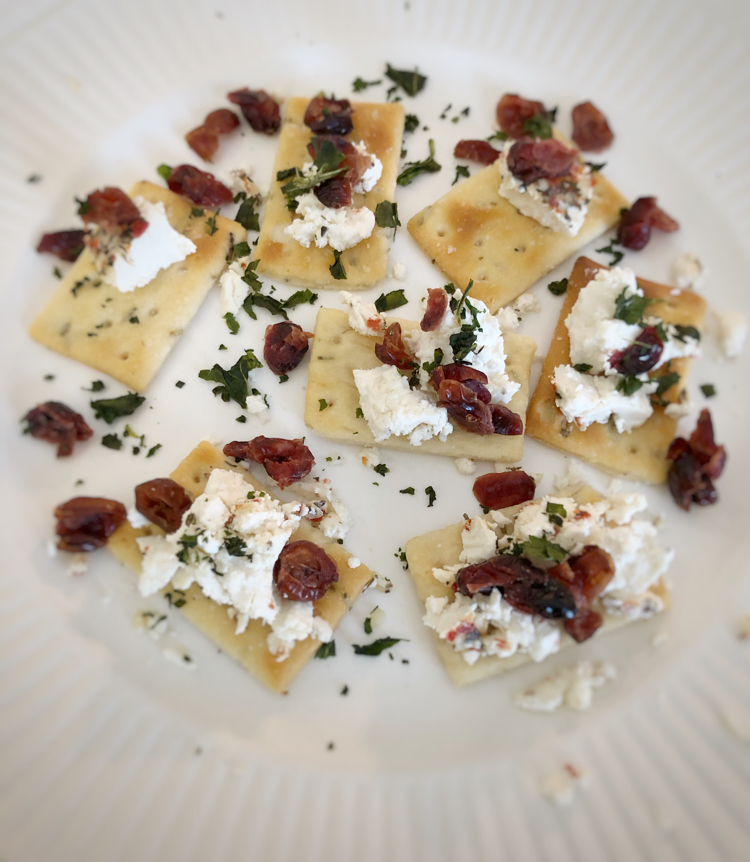 Welcome to the Taste Creations Blog Hop! Since Thanksgiving is this month, my friends and I figured we'd share some Thanksgiving appetizer recipes. Be sure to check below to see all the recipes that we are sharing in this blog hop!
Easy and Quick Cranberry and Basil Goat Cheese Appetizers
I caught a bug last week and was out for the count for the whole week! I had no energy to do anything and totally forgot that our Taste Creations blog hop is today! Luckily, I had a few items in my fridge and in my pantry to come up with some quick and easy appetizers. My Cranberry and Basil Goat Cheese Appetizers are perfect for Thanksgiving. You can put them together quickly. They won't add much prep time to your Thanksgiving meal. Plus, your friends and family are sure to love them! I like these appetizers so much that I made some up again just yesterday! My daughter said they are so yummy that she could eat them all day!
The stars of these appetizers are the shredded basil, dried Cranberries and the herbed soft goat cheese. I picked up a small log of goat cheese in my local grocery store's speciality cheese section. The cheese was already flavored with Mediterranean herbs.
Cranberry and Basil Goat Cheese Appetizer Ingredients
Fresh shredded basil (I bought a small container of pre-shredded basil in the grocery section at Target.)
Soft herbed goat cheese
Dried cranberries
Crackers (I used a box of rosemary and olive oil focaccia-style crackers)
Cranberry and Basil Goat Cheese Appetizer Instructions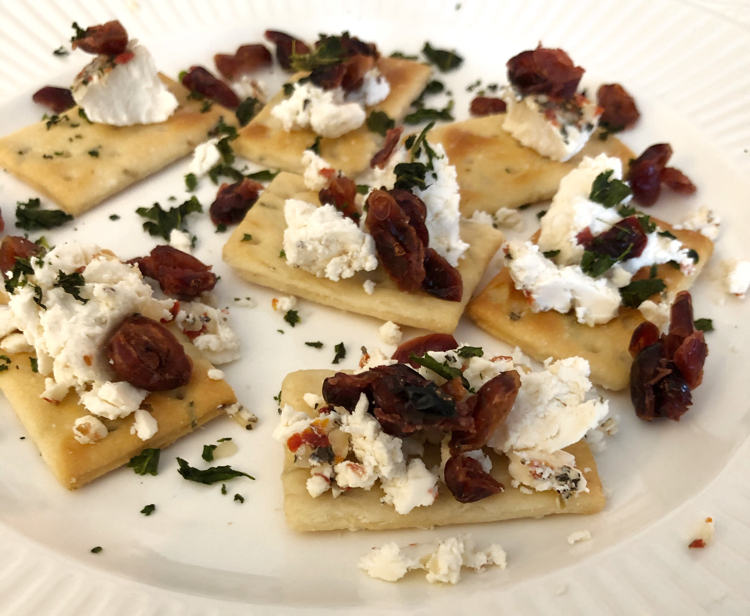 Putting these tasty and flavorful appetizers together could't be easier! All I did was spoon a little herbed goat cheese onto each cracker and cover each cracker with a sprinkling of dried cranberries and fresh basil. That was it! I enjoyed these crackers as my lunch one day last week. It was probably the best lunch I had all week!
Be sure to check out my friends' Thanksgiving appetizer recipes below!