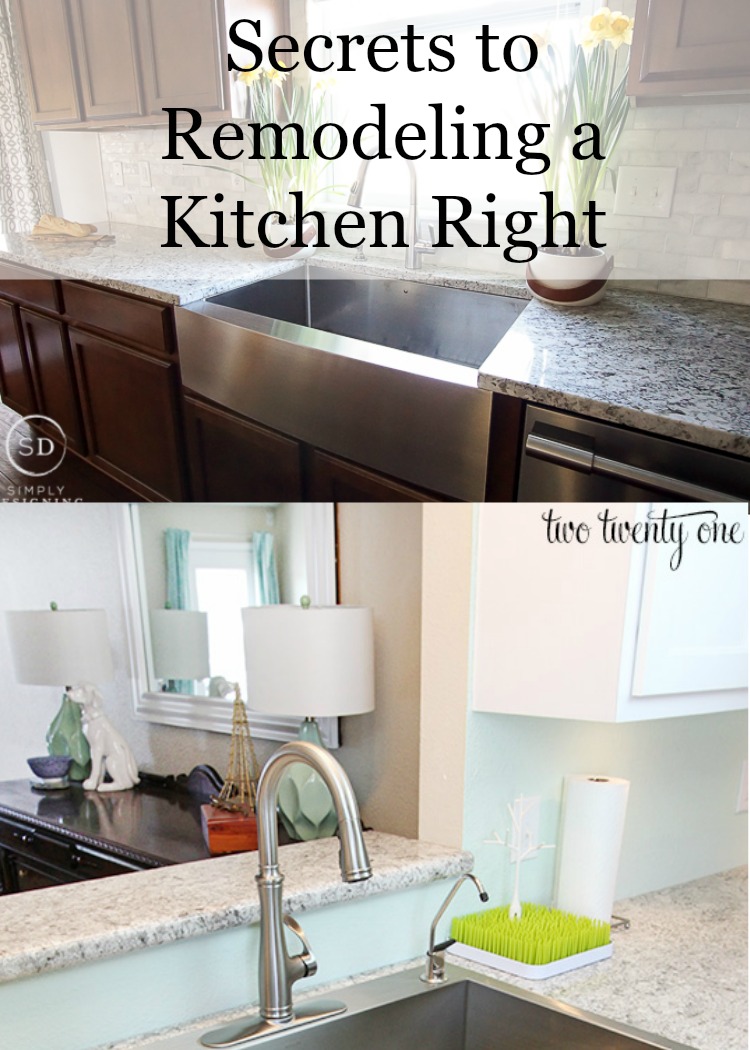 Hi, everyone! As a co-host of the Craft Frenzy Friday and Motivation Monday linky parties, I choose some of my favorites from those parties each week to feature in a special mid-week post. This week I decided to show two beautiful kitchen ideas for beautifully remodeled kitchens that were shared at the most recent parties!
In case you missed it, I recently converted a little-used coat closet just off my home's kitchen into a really handy and organized pantry! I am loving my home's new and organized pantry!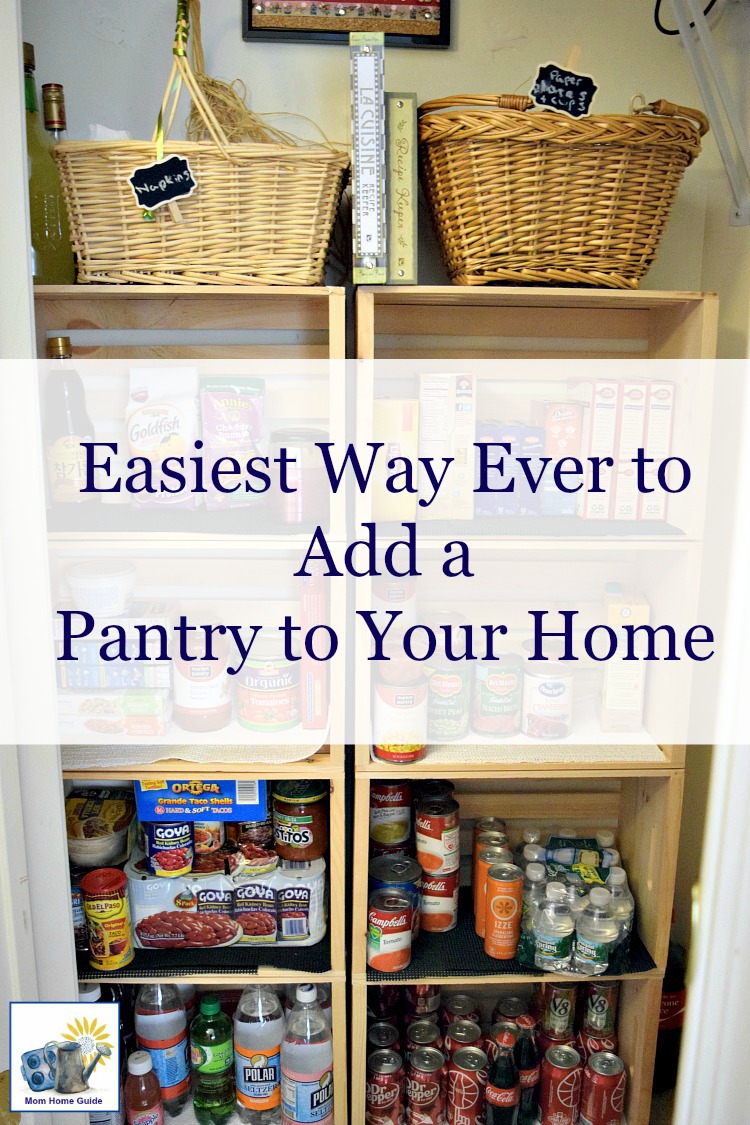 My home's new pantry is so organized and pretty that I have been wishing that I could make my home's kitchen more beautiful and functional, too! My kitchen currently has laminate counters and floors, no backsplash and oak cabinets. I think I would somehow like to update the cabinets, but I am not sure how! (My husband doesn't want them painted.) So, I have been searching the Web for beautiful kitchen ideas!
I just love the sneak peek that Ashley of Simply Designing shared at the Motivation Monday linky party. Ashley is working with Lowe's and Frigidaire to give her kitchen a beautiful face lift! I adore the beautiful gray and white granite counters she chose, and especially the gorgeous marble subway tile she picked for her kitchen's backsplash. I really like that she kept her wood cabinets! Her choices are in line with what I'd choose for my kitchen — I would love to brighten my kitchen with an updated white subway tile and lovely light counters. (Especially ones that mimic the look of marble!) Isn't Ashley's new kitchen lovely? Thanks for sharing your new kitchen with us, Ashley!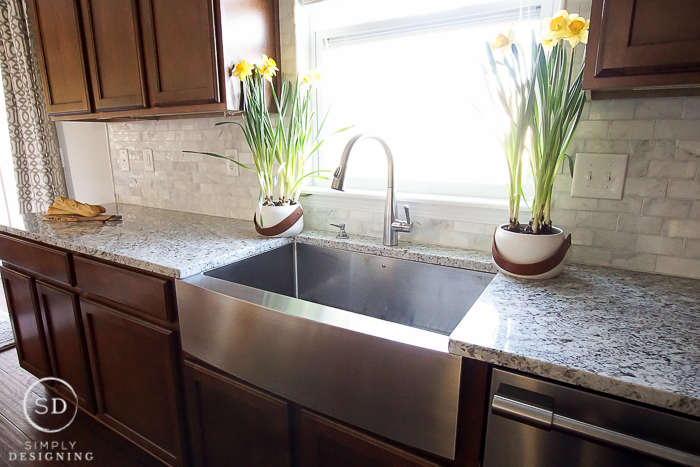 Chelsea at Two Twenty One also shared a wonderful kitchen reveal at the Motivation Monday linky party. Her post is really interesting, because it shows all the color and decor changes that her kitchen went through over the years. She most recently had her wood-tone cabinets refaced to make her kitchen the light and bright kitchen that it is today. I really like the gray and white counters in her home's kitchen! Thank you for showing us your kitchen, Chelsea!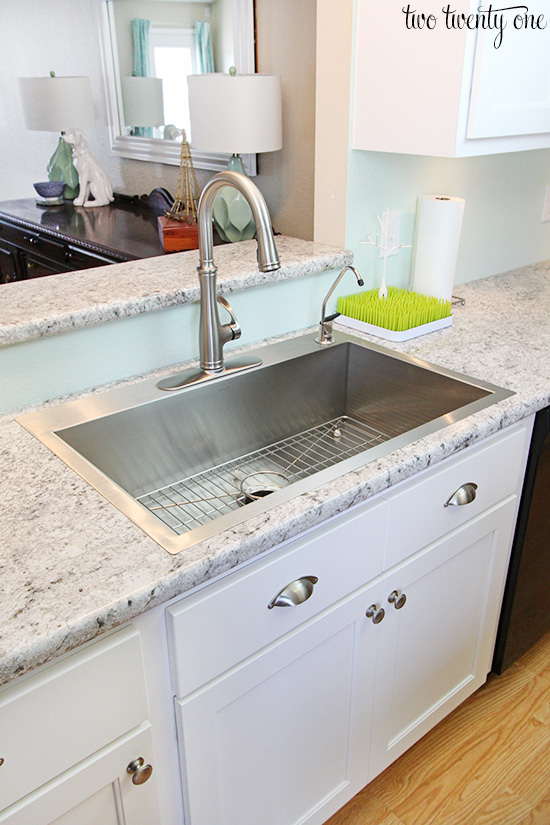 In the meantime, I'm still on a search for a low-cost way to update my home's kitchen. If you have any kitchen reveals you'd like to share, please link them at the Craft Frenzy Friday and Motivation Monday linky parties! I would love to see them! (In case you would like to see my home's kitchen, check out the photos below!)
This is the dining portion of my home's kitchen.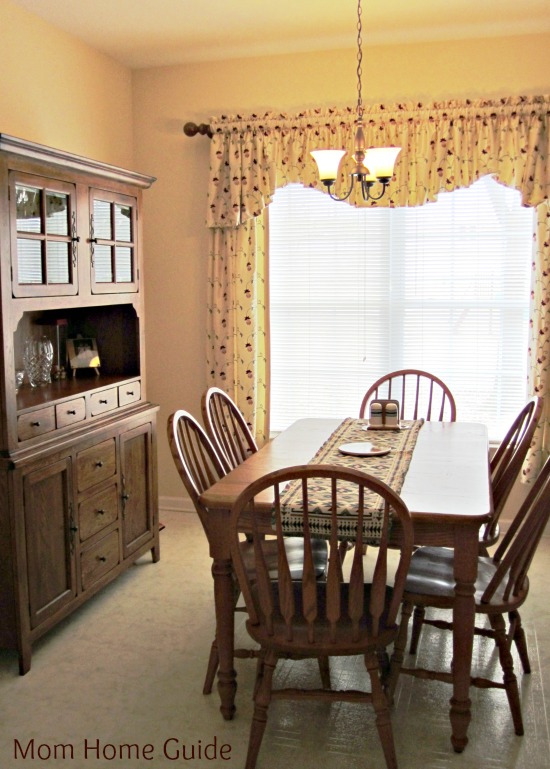 The below photo shows the working area of my home's kitchen.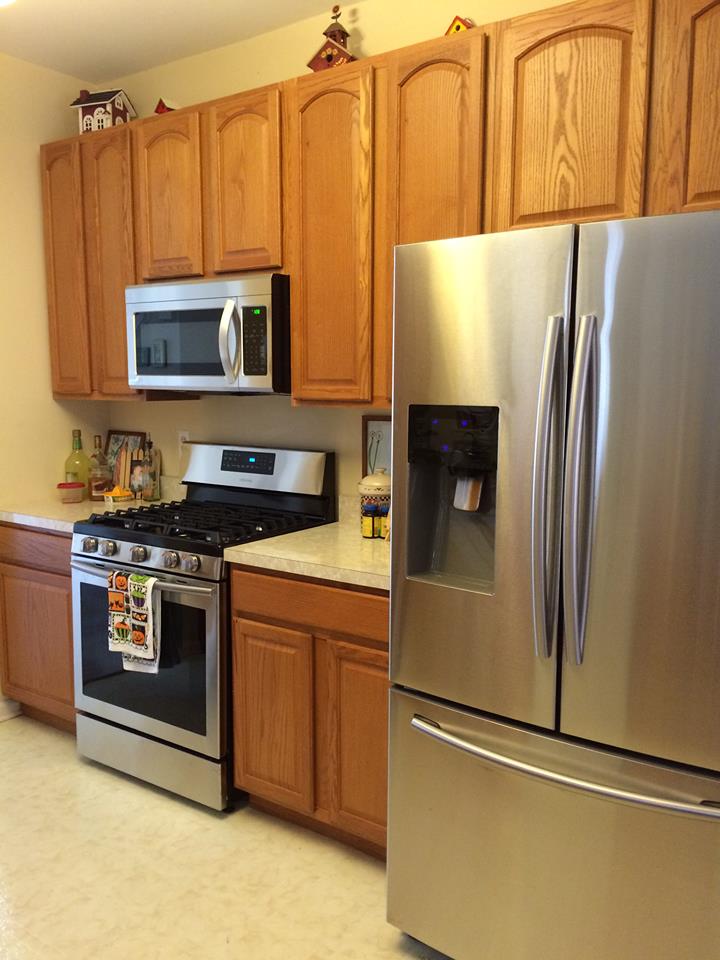 What is your favorite look for a kitchen? Please share in the comments!