I received free Casely iPhone cases in exchange for my review. All opinions expressed in this post are my own. This post contains Amazon affiliate links. If you click on a link, I may earn a small commission that helps to fund this blog. Thanks! #casely #productreview
Hey, everyone! Today I am sharing a review of one of most favorite new products — the ultra-protective Bold phone case from Casely. Casely is an innovative online tech accessories retailer based in Brooklyn, NY. They offer Classic phone cases, battery-powered charging cases, and the style I chose, "Bold" phone cases that are ultra-protective and provide the best in shock absorption and screen protection. The Casely line of phone cases fit both iPhone and Android phones. (Casely also offer phone wallet and phone rings.)
I got my iPhone 8 Plus a few years ago. When my husband, daughters and I got our phones, my husband insisted that we purchase another brand's protective cases. Although offering great protection, the cases we got were anything but fun and fashionable.
When I saw Casely's line of pretty and protective cases online, I just knew I had to try them! Casely's has a wide variety of phone case patterns and designs to choose from, and they are all super cute! Perfect for this klutzy mom who tends to drop her phone and wants her phone case to be pretty!
Cute & Protective iPhone Case
When I reached out to Casely to review their iPhone cases, they asked me to pick out my favorite case plus some others. Luckily for me, they sent me all 4 of the cases that I chose!
One of the cases that I chose is the Bold Flower My World | Yellow Flower Case. My new Casely Bold iPhone case has a durable polycarbonate shell that protects my iPhone from falls and is easy to keep clean. It offers military grade 8-foot drop protection, which gives me some peace of mind! The Bold case has corner air pockets to provide protection from drops.
My bold case is also wireless charging compatible.
The Casely Phone Case
has a 12mm-thick edge that protects my iPhone screen from cracks and falls.
I love the sunny yellow case with its tiny white polka dots and large white flowers. The case is simple to put on. The sides of the case have handy ridged grips to help me hold onto my phone.
The embossed buttons on my Casely phone case makes for easy clicking.
I feel that this sunny floral yellow case is the perfect antidote for a long winter!
Fashionable Phone Case
I also chose the Flower My World | Jade Green Flower iPhone case
by Casely.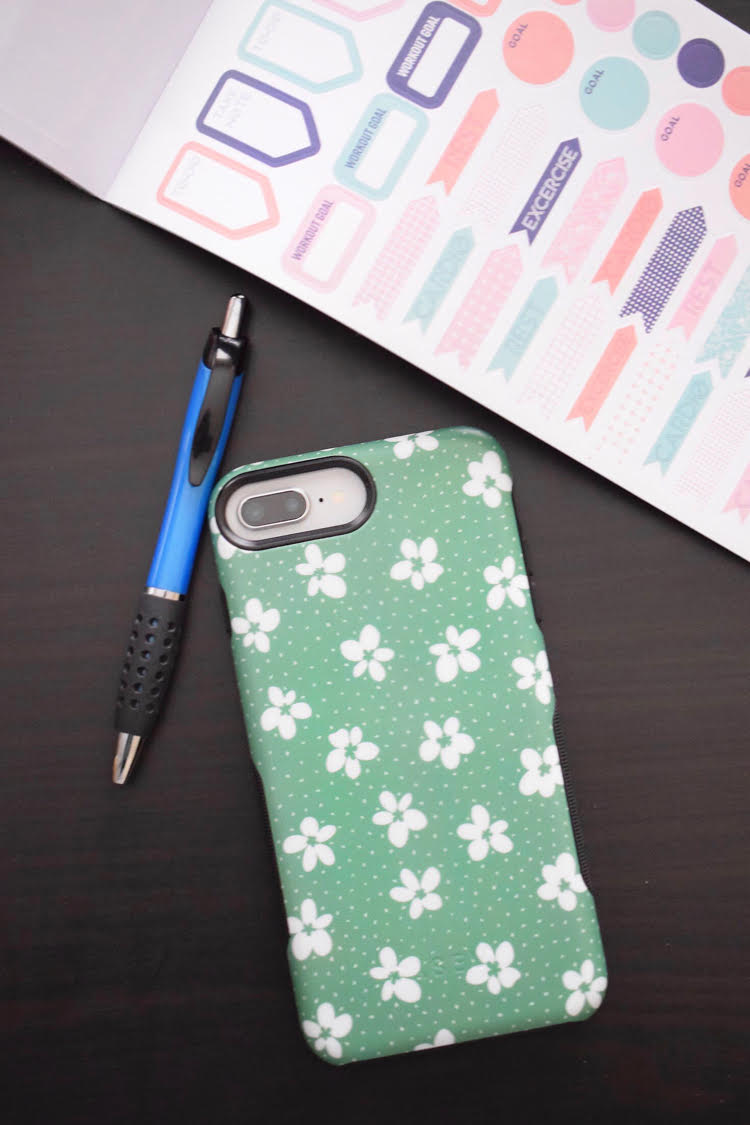 The white polka dots and flowers on this case are pretty against the green — my favorite color!

As If! Red Plaid Phone Case
I love the bold, bright colors in the As If! Plaid Phone Case, another Casely case I received. I think this case's design is very fashionable and pretty!
Check Me Out | Casely Checkerboard Case
I also chose another plaid phone case from Casely – the Check Me Out | Checklerboard Case.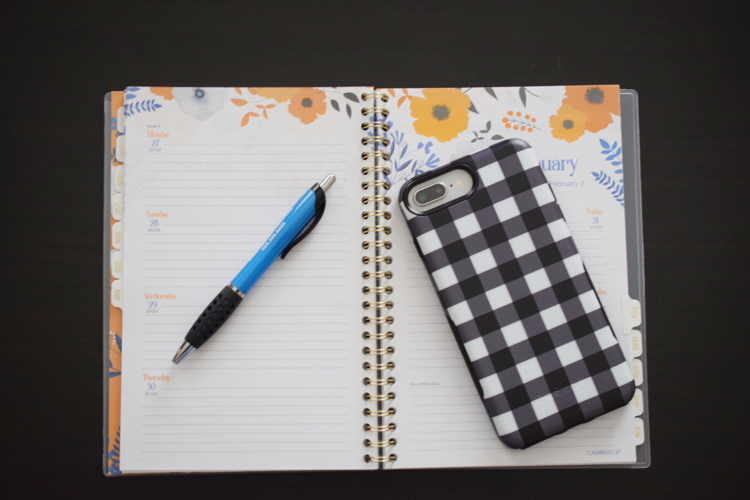 I think the black and white plaid of this case is a great go-to case for just about any outfit or fashion! I have a feeling that this case might become one of my favorite Casely cases!

Casely Subscription Club
I love subscription clubs. With these clubs, you get trendy and fashionable finds sent to your door. I already subscribe to FabFitFun (a box filled with fashion, beauty and healthy products) and I regularly order Stitch Fix boxes filled with fashion finds.
With the 4 beautiful iPhone cases I received from Casely, I discovered how much fun it is to swap out my phone case every now and then — as the mood suits me!
For those of you who see a phone case as a fun fashion accessory, Casely offers its subscription club. Through the club, you can choose to receive a new phone case every month or every 3 months. Shipping is free on every U.S. order. You can also choose to skip a month if you choose.
The club is currently being offered for $15 a month (for a Classic or a charging phone case), or $15 plus $10 extra if you prefer to receive an ultra-protective Bold case. For the months that you participate, you can choose from a few trendy phone case patterns and styles and can receive one new phone case.
To learn more about Casely's phone cases and phone accessories, check them out at GetCasely.com.
Connect with Casely on social media
Facebook | Twitter| Pinterest | Instagram