*This post contains affiliate links.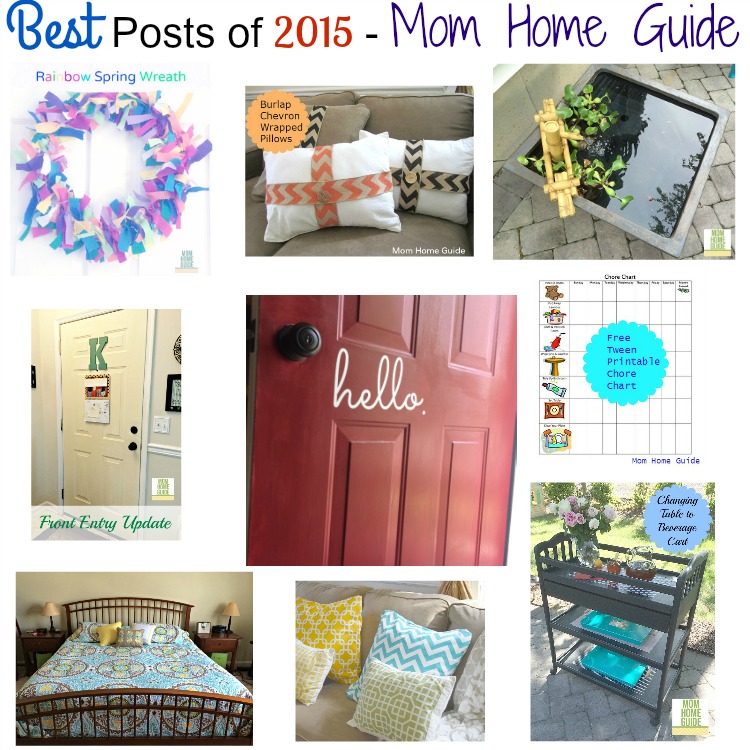 With the New Year almost here, I'm looking back on 2015 and am sharing my best projects of the year! Looking back, I see that 2015 was filled with many craft and DIY projects here at Mom Home Guide! I am linking up this post at Rhoda of Southern Hospitality's Best Projects of 2015 linky party! Check out her site to see to other bloggers' top projects, home decor ideas and crafts for 2015! There is a lot of inspiration there for new projects you can take on in 2016! (Click on the links and photos for the full tutorials for these projects!)
Easy 4 DIY Pillows 4 Ways
I love dressing up my living room's new sofa, so I came up with several ways to dress up the sofa with throw pillows! These throw pillow ideas are all super easy (even for non sewers) and inexpensive ways to create new throw pillows — I like to create new pillows each season to jazz things up! Sewing throw pillows is an easy craft that can really change the look of a room!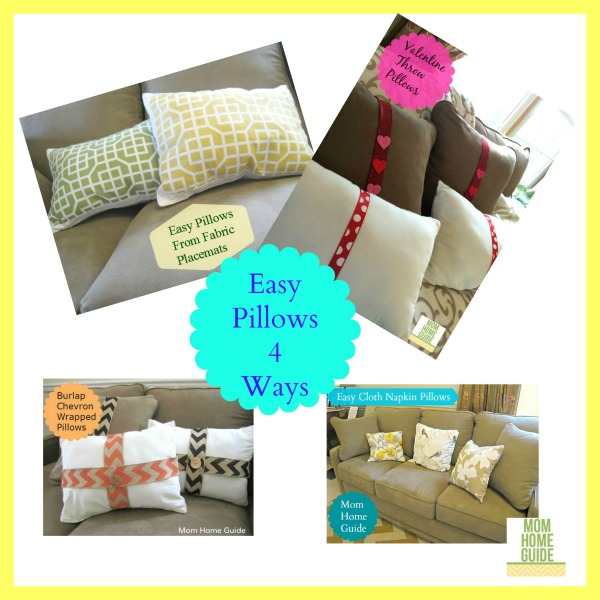 Rainbow Spring Wreath
Wreaths are another colorful way I like to dress up my home — on a budget. I regularly craft new wreaths throughout the year to give a new look to my home's walls and doors! Last spring I made a rainbow wreath out of felt and a simple wire wreath form. This craft is still one of my favorites! The wreath — which only cost me about $6 — still hangs on the wall in my home's family room!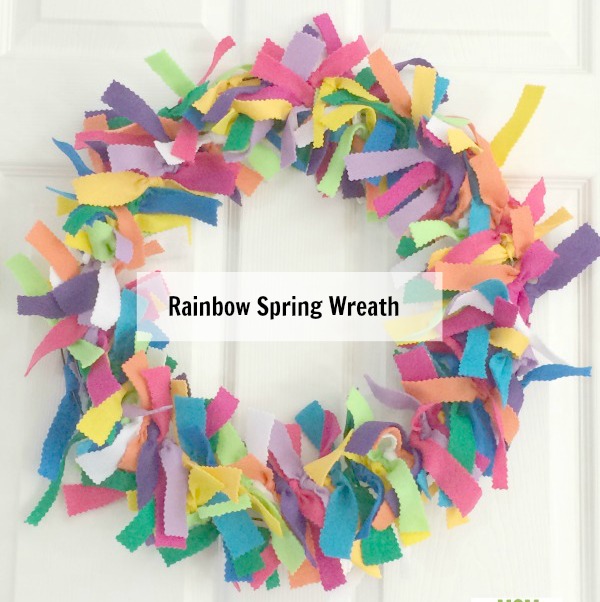 Backyard Patio Pond
By far, the best home improvement I made to my home last year was adding a backyard patio pond from Aquascape! My pond was incredibly easy to set up — I just filled it up with water and added a pump and fountain, and it was ready to go! My daughters and I stocked the pond with some water hyacinth and goldfish. We are eagerly waiting for spring so we can sit outside by our patio pond again!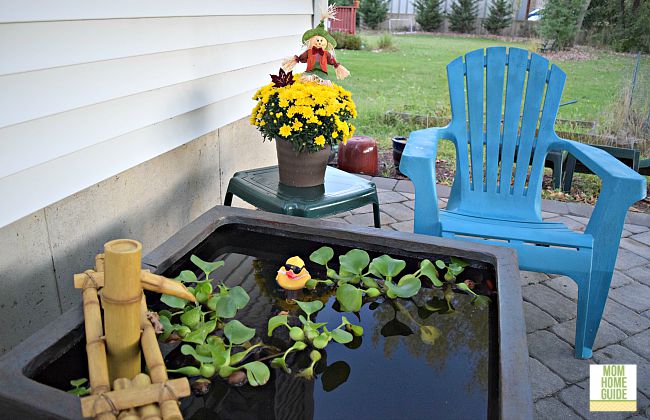 Simple Valentine Felt Hearts
The simple Valentine felt hearts that I made last year for my kids are one of Mom Home Guide's most popular crafts on Pinterest! The cute and pretty hearts are simple to make and can be hand stitched while watching TV! They would make for great gifts for a child's classroom Valentine's Day party!
DIY Painted Beverage Cart
Over the summer, I transformed a baby changing table into a handy and beautiful beverage cart! The cart is quite useful for my home's patio, since the cart can be rolled around and can hold plenty of drinks, snacks, plates, cups and utensils! I hosted a large bridal shower for my sister at my home in July, and the cart was a lifesaver!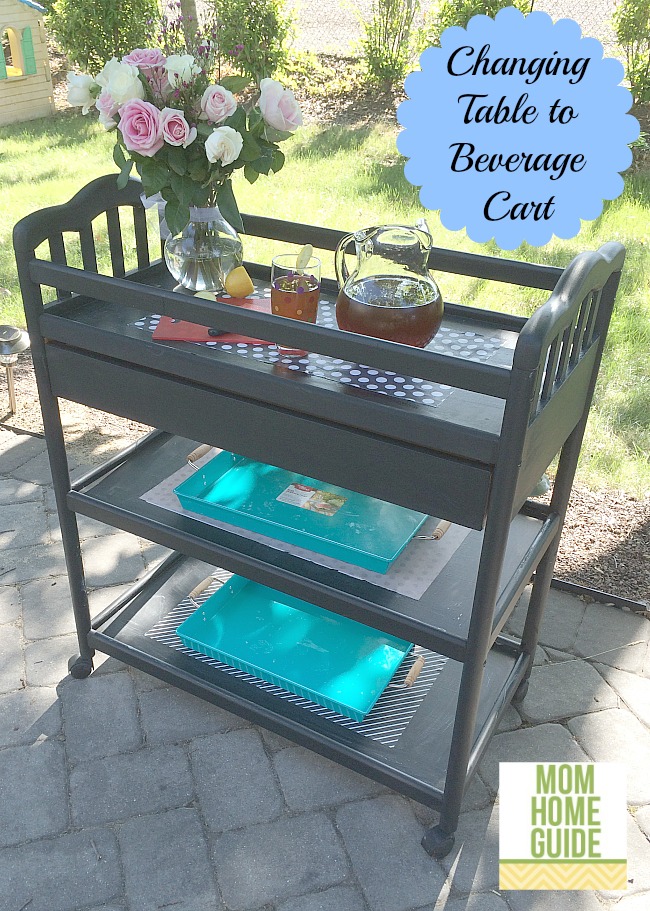 Master Bedroom Redo
Last year I also gave my master bedroom a new look with a few simple changes. Key to the new look was adding some new colors, a new bedspread (the Samara 6 Piece Coverlet Set ) and of course …. some throw pillows!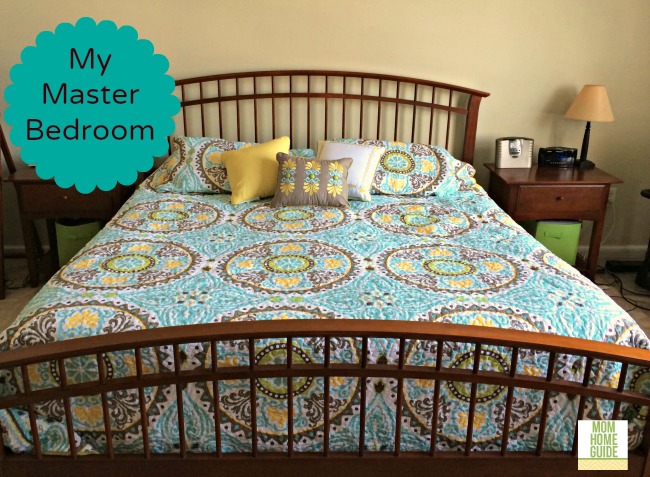 Printable Chore Charts
This year I resolved to keep my home neater and cleaner. Part of that involves getting my kids to pitch in and to keep their own rooms and bathroom tidy! So, I created some free printable chore charts so I can chart their progress! Next, I have to figure out how much of an allowance to give my kids!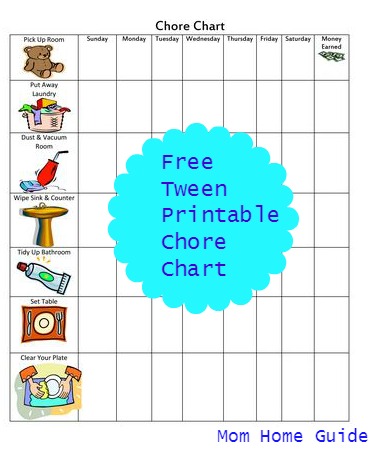 Front Door Makeover
This year, I gave both sides of my front door a makeover! The exterior of the door got a new shade of red of Front Door Paint from Modern Masters
and a fun "Hello" vinyl decal by The Vinyl Company that sticks to the front door.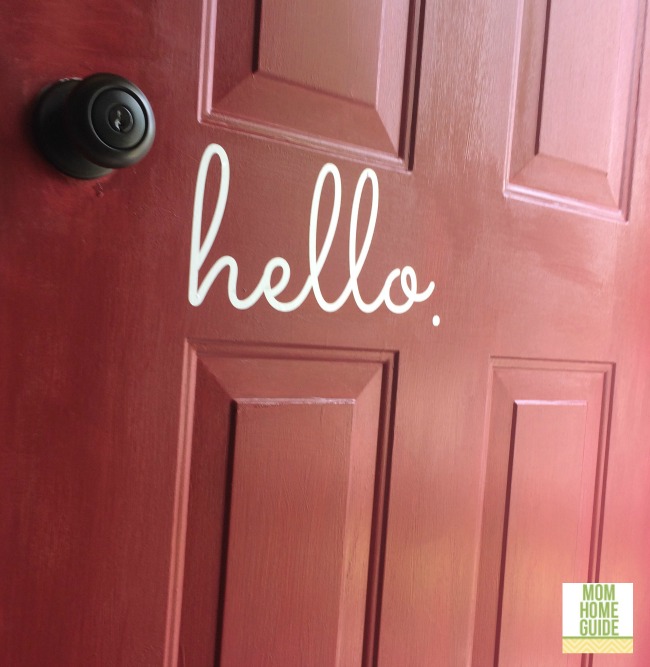 I painted the inside of my home's front door with yellow chalk paint for a very inexpensive and quick makeover! Using chalk paint instead of regular latex paint made the project even more quick and easy! I love our door's new look!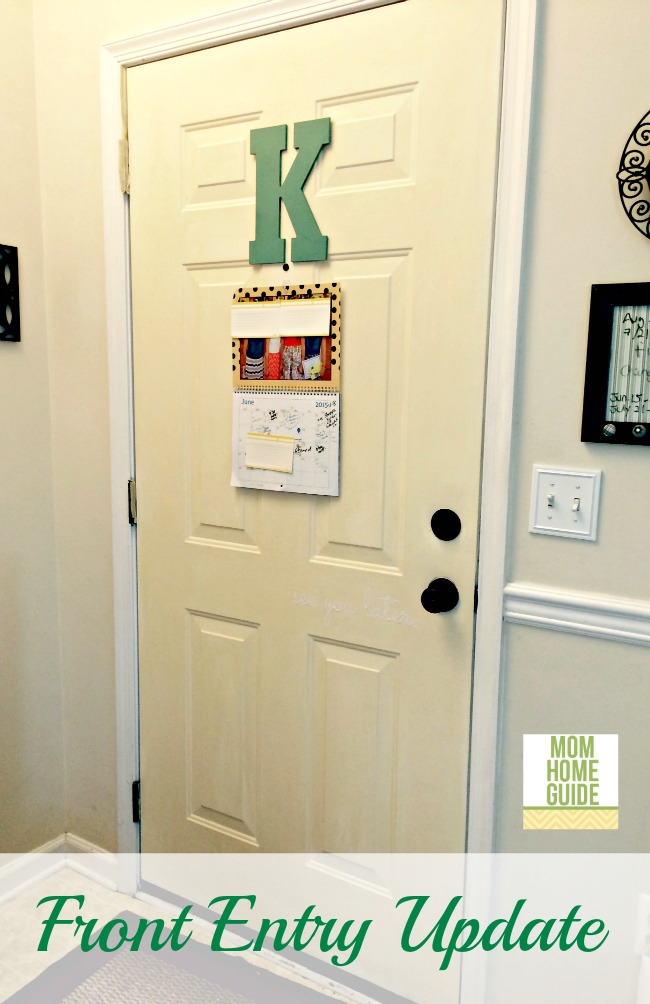 That rounds up Mom Home Guide's most popular crafts and projects of 2015! I have lots of projects planned for 2016, so stay tuned!
Do you have projects planned for the new year? I'd love to hear about them!
This post was shared at the Creative Corner Link Up Party and Project Inspired Link Party