This post contains Amazon affiliate links. I was provided product from Stencil Revolution, HomeRight and Attic Dek in exchange for my honest reviews.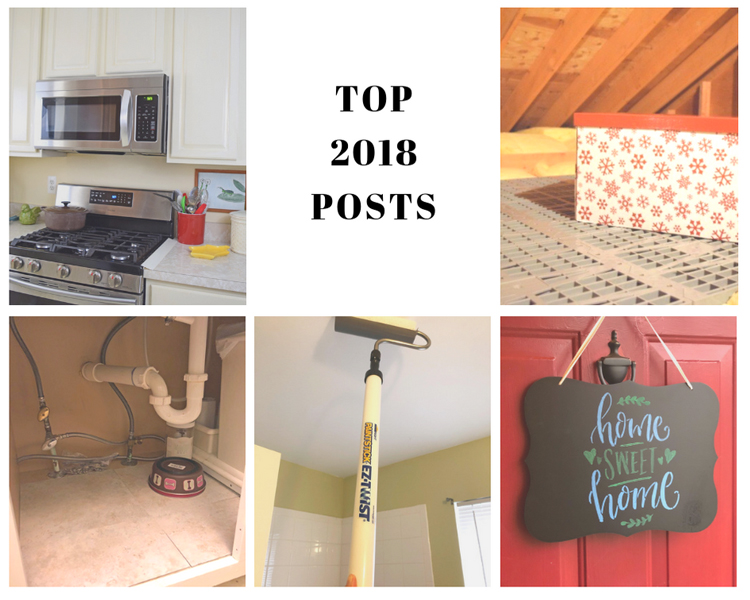 Happy Holidays, everyone! As we wind down 2018, I am taking time this week to enjoy with my sweet twin daughters and husband. So today I am sharing some "best of" posts here on Mom Home Guide. These best of posts were the most popular craft and DIY posts with Mom Home Guide's readers in 2018.
Best Craft & DIY Projects of 2018
DIY Chalkboard Home Sweet Home Sign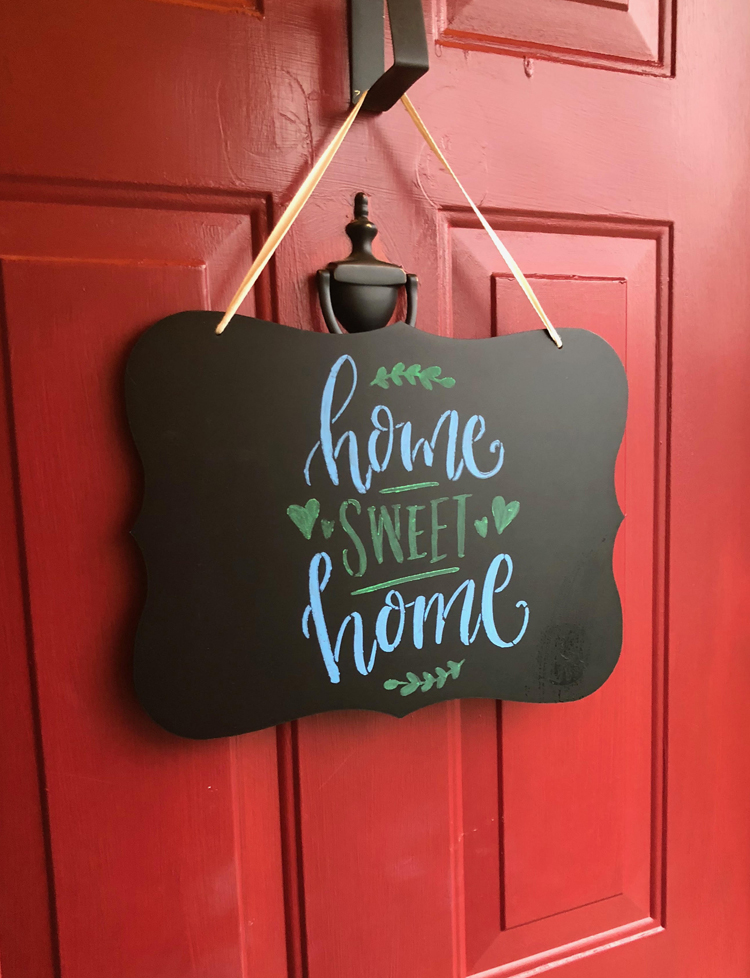 I love creating unique and new decor for my home's front door. When I spotted a cute hanging chalkboard one day, I knew I had my next project – a Home Sweet home chalkboard sign. For my project I used a Home Sweet Home stencil given to me by Stencil Revolution.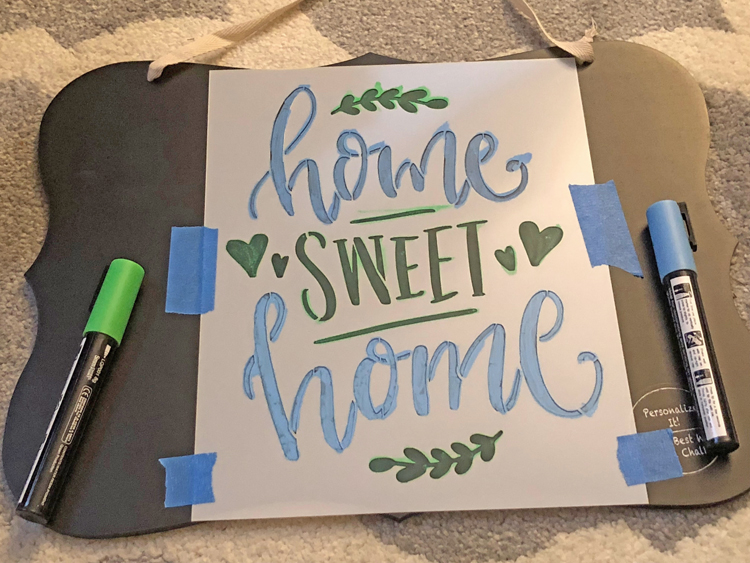 To create my sign, I taped the stencil to my chalkboard sign with painter's tape. I used some liquid chalk markers to fill in the stencil. Within minutes, my Home Sweet Home chalkboard sign was complete. So easy!
Peel and Stick Under Stick Tile
Underneath the sink in my kitchen is a cabinet in which the floor was painted a brownish color. What's worse is that the brown paint was looking worse for the wear after more than 10 years of use and one sink leak.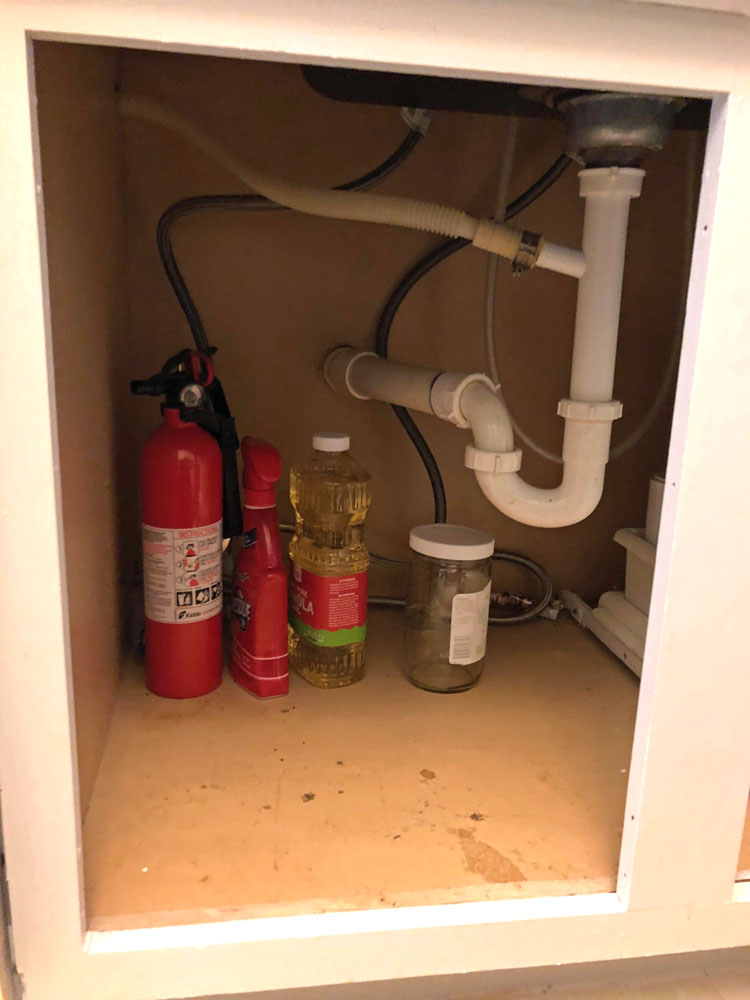 I've seen other projects on Pinterest where homeowners used simple peel and stick tile to give the sink cabinet a more durable finish. I decided to give it a go!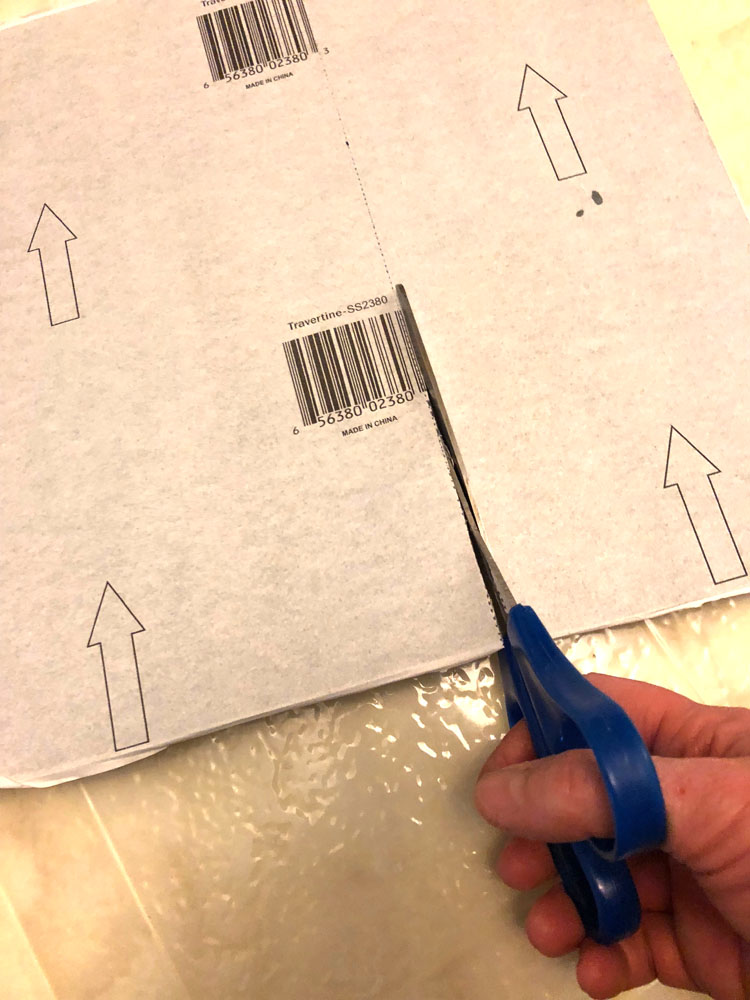 It took me only about $4 to get the needed Peel and Stick 12-Inch Vinyl Tiles
. I cut the tiles with scissors to fit the space underneath the sink. I peeled back the protective paper and laid the tiles sticky side down in the cabinet. Within minutes, I had a more durable and better looking floor for the sink cabinet in my home's kitchen!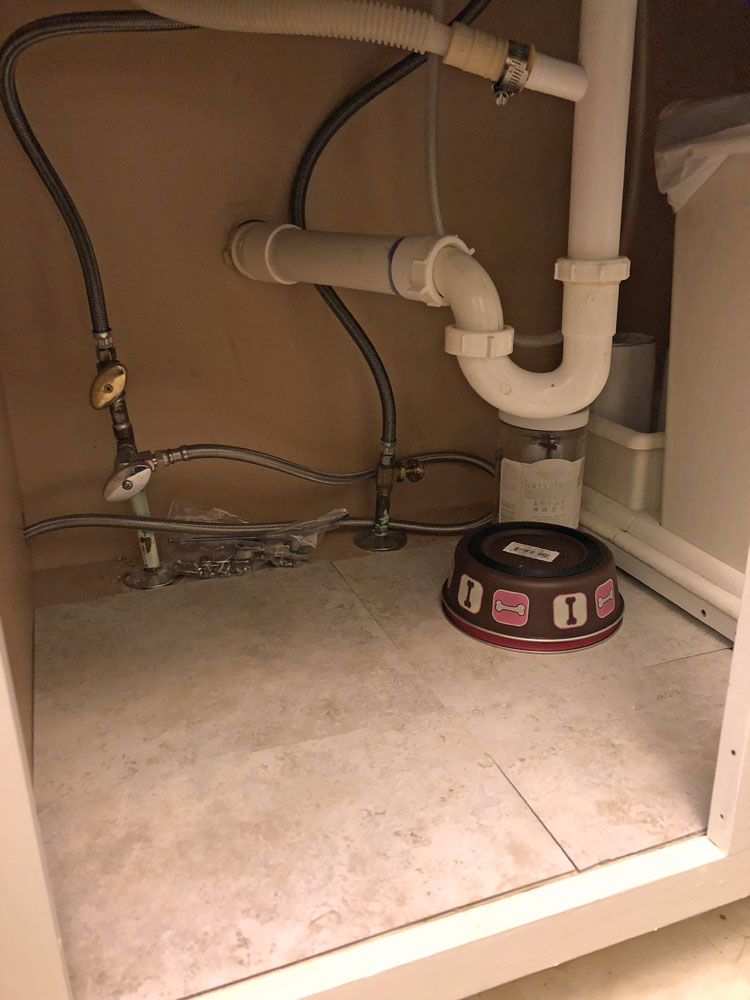 My Painted Kitchen Cabinets — A Year Later
Until about a year and a half ago, my kitchen had its original oak cabinets. I wanted a new look for my kitchen but didn't want to spend thousands of dollars on new kitchen cabinets. When I saw how other bloggers were giving their cabinets a brand new look with General Finishes milk paint, I opted to paint my kitchen cabinets, too!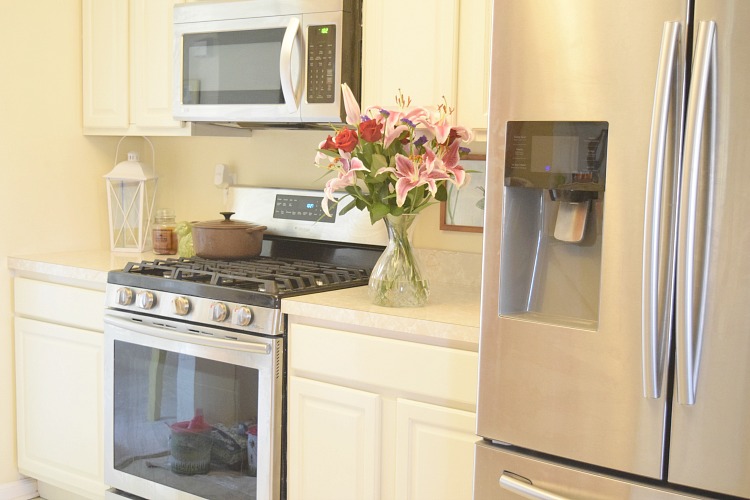 General Finishes milk paint is extremely durable. I like that you only need to clean and lightly sand your cabinets before applying the paint. I chose to paint my cabinets in General Finishes Milk Paint, Antique White
. I love how my newly painted cabinets brightens up my kitchen!
Check out my kitchen cabinets post for a complete how to!
Easy Attic Flooring with Attic Dek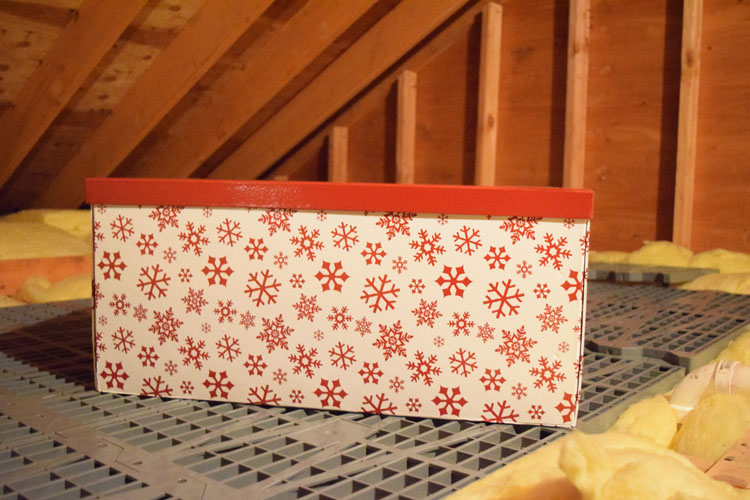 For years I've been wanting to add flooring to my home's attic. My home's attic sat empty for years! That's until Attic Dek supplied me with easy to install Attic Dek
panels. The lightweight but sturdy panels didn't take my husband long to install — all he had to do was screw them into the ceiling joists. Now that the Attic Dek panels are installed, my attic has more than 400 square feet of storage space.
I've been storing seasonal and other not-often used stuff in the attic — I'll be sharing attic organization and storage tips in 2019!
The Quickest Way to Paint a Ceiling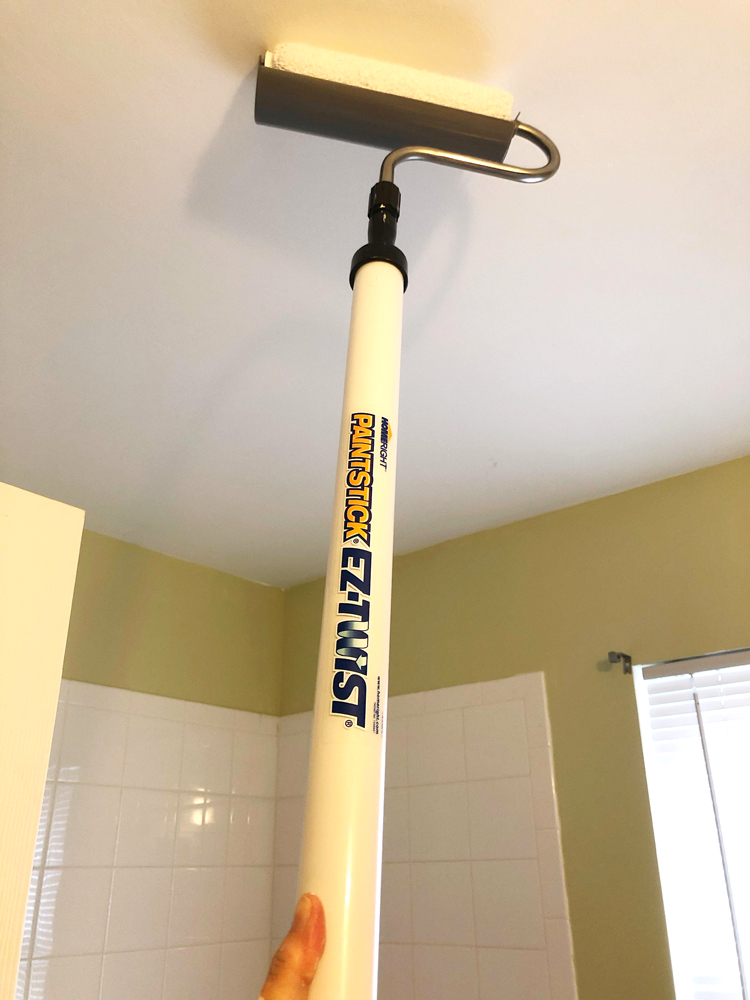 I'm working on updating the upstairs hall bathroom that my twin teen daughters use. I'm planning to give the room a new coat of blue paint, add some pretty decor and update the vanity and mirror. So far, I've painted the small room's ceiling a bright white to lighten up the space.
I used a HomeRight PaintStick EZ-Twist
to paint the ceiling. Using the HomeRight PaintStick EZ-Twist
made painting the ceiling a cinch! I was able to fill the paintstick with enough paint to quickly put up a coat of bright white paint on the ceiling. After using the HomeRight Quick Painter Pad Edger to paint the edges of the ceiling, I used the paintstick to paint the rest of the ceiling. The long paintstick allowed me to paint the ceiling without constantly having to refill a paint brush with paint, and without needing to go up and down a ladder.
That concludes my look at the top 5 projects on Mom Home Guide in 2018! Here's wishing everyone a happy holiday season and a wonderful New Year!
By the way, be sure to enter the JORD watch $100 coupon code giveaway on Mom Home Guide — the giveaway runs through the end of this year!