Thank you, BISSELL for sponsoring today's post on preparing for holiday entertaining!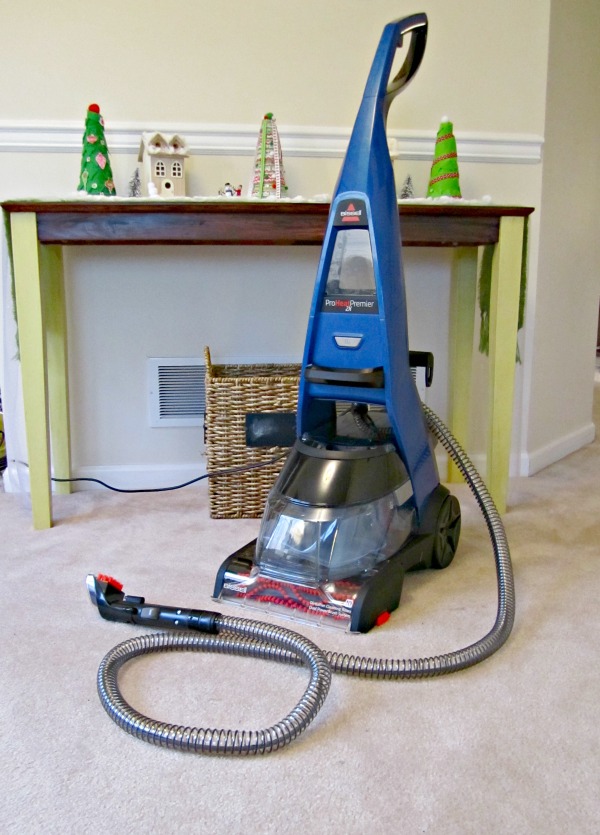 Now that Christmas is only about a week away, I am in full gear to get my preparations done for the big day! Since my home has wall-to-wall carpeting, a major part of those preparations are making sure the carpets are clean for my guests! I am lucky that I have the BISSELL ProHeat 2X® Premier 47A23 Upright Deep Cleaner in my cleaning arsenal! My new ProHeat 2X® Premier 47A23 Upright Deep Cleaner, and my BISSELL Professional Deep Cleaning formula with Scotchgard™ Protector, really helped me to get my carpeting presentable for the holidays! I just love the way my newly cleaned carpeting looks and feels! All I had t o do was vacuum like usual and then use my BISSELL upright deep cleaning machine, and the carpeting looks great!
My new BISSELL deep cleaner is especially good at getting carpets super clean, thanks to its dual 10 rows of cleaning with Dirtlifter® Powerbrushes, Surround Suction® and a hose and tool to clean stairs (and upholstery). I love how the Scotchgard™ Protector will protect my carpeting from future stains!
I love how our living room looks with the newly carpeting that was deep-cleaned with BISSELL!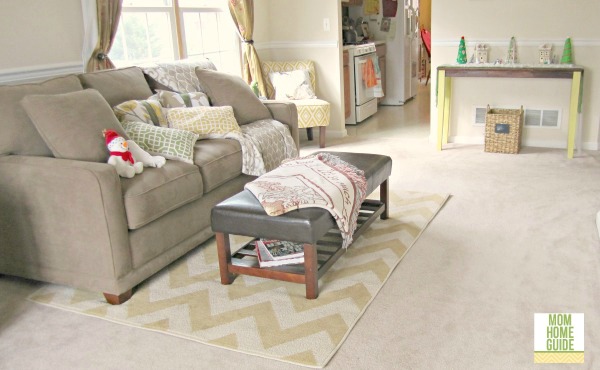 Now that the carpets my are cleaned, I can maybe sit back a little and enjoy some of the holiday decorations that my husband, kids and I put up! Last weekend, my kids and I created a DIY  Christmas village. We made our mini Christmas trees out of foam cones, felt, ribbon and other embellishments, used wooden craft houses for the village, added a few Christmas figurines, and covered our scene with snow made from stretched cotton balls. My daughters did a wonderful job in assembling our Christmas village! (My only contribution is the Christmas tree in the center.) I love our new DIY  village!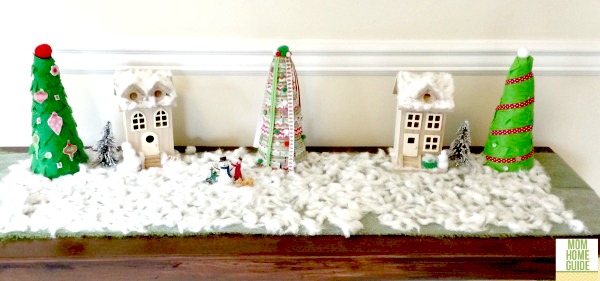 We also put our Christmas tree up over the weekend. We have a new, slimmer tree this year — since we got a sofa for our living room, the huge tree that we used to put up in the living room no longer fits! We now have our tree up in the family room, which I like better. Our sectional gives everyone a place to sit while opening gifts!
The fun DIY pom pom holiday wreath that I made this year also adorns my home's family room. My kids love this fluffy wreath!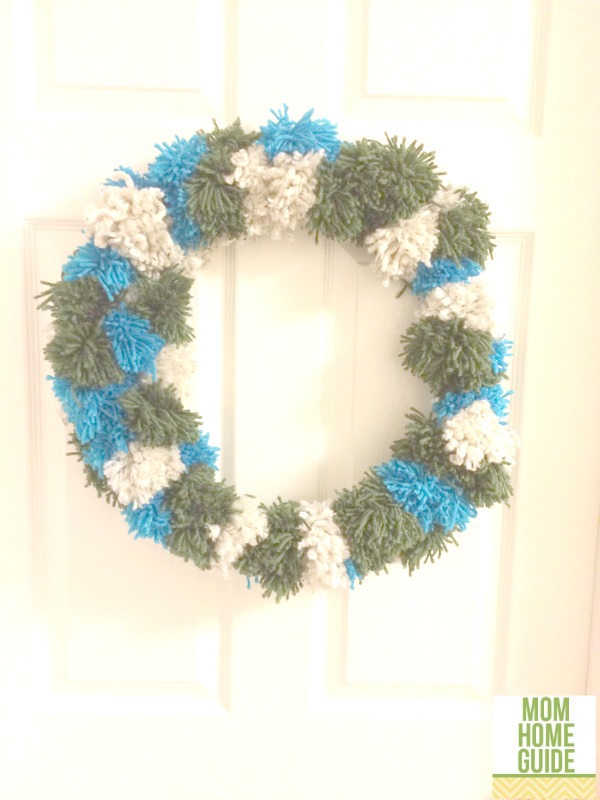 Thanks, BISSELL,   for supplying me with this wonderful carpet cleaning products — you certainly made preparing for the holidays a lot easier for me this year!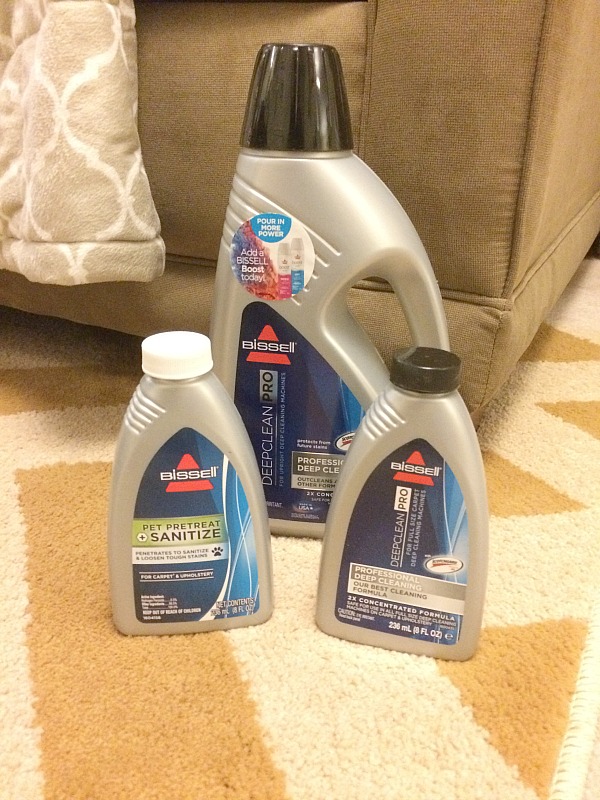 Interested in getting your carpets super clean for the holidays? Click on the coupon below to get $1 off BISSELL deep cleaning formulas.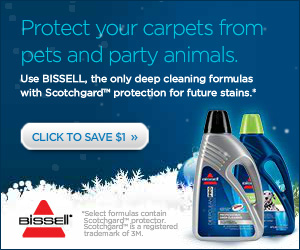 This party was shared at: January  Before and After Link Up, Creativity Unleased Link Party and Pin Junkie Pin Party