Wow, Xfinity has a lot more to offer families than I knew! A big thanks to them for partnering with me to bring you this post. #XfinityMoms
This past February, I reached my fourth anniversary as a blogger. The years have flown by quickly! I enjoy being a blogger. I get to meet other bloggers, try great products and work with reputable brands and companies. I often learn about brands and products that become my favorites.
For instance, last week, I was invited to a new XFinity store in Lawrenceville, NJ. There, at this beautiful new store, I got to learn more about XFinity's services and products. I also had the opportunity to meet other bloggers. I got to chat with my blogging friend, Reesa of Momma Lew, and a new blogging friend, Michele of Bella Home Goods. It was nice to learn that Michele is from the town I grew up in!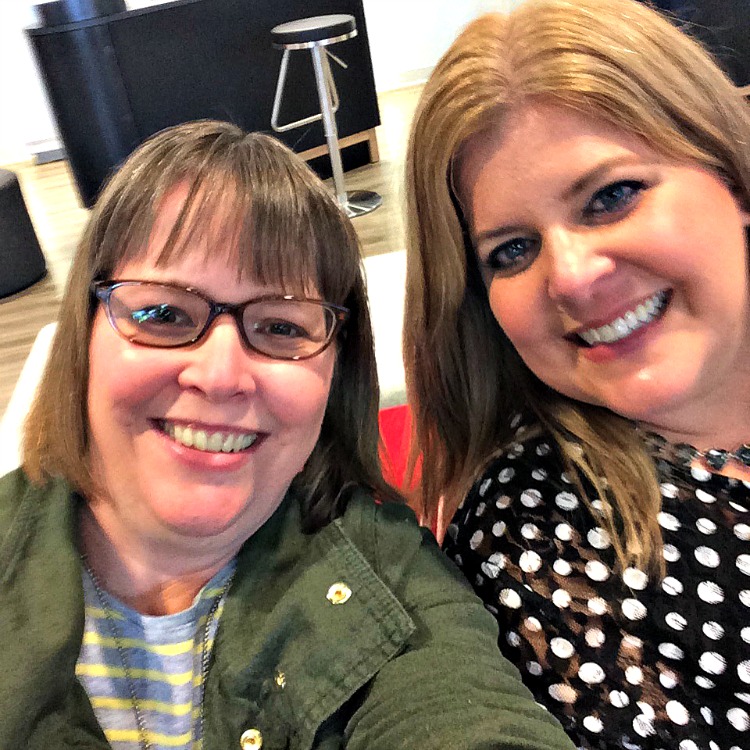 We had a delicious lunch and enjoyed these awesome looking cupcakes!

XFinity Suite of Products
While at the event, I learned about XFinity's suite of products and services. I was honestly impressed! These were my favorites:
XFinity Home is a security and home automation system that offers 24/7 professional security monitoring, live video monitoring (that allows you to see what's going on at your home while you're away) and remote thermostat control, among other features.
XFinity X1 has features that I wish the system I use now had! Some of my favorite XFinity X1 features include XFinity Voice Remote (you can activate searches for shows and programming with voice commands); Kids Zone, a safe place to kids for children to explore kids' programming; and X1 DVR — with this feature, XFinity X1 users can stream DVR recordings and live television on mobile devices. I would love this feature — we have four people in my home, but only two TVs. Sometimes there is a struggle as to which show we'll watch on TV! Being able to watch live programs on our mobile devices would be quite helpful.
With XFinity Mobile Apps, XFinity customers have incredible flexibility with how they access and watch live TV, movies, etc. Customers can stream almost the entire TV channel lineup on a mobile device, watch On Demand series and movies on their devices and download X1 DVR recordings to mobile devices. I don't have that kind of flexibility with the system I have!
Blogger Networking
In all, the XFinity event that I attended last week was a fun and informative day! It was also a great opportunity to meet and network with other bloggers. I followed these tips at the event, and I was able to connect with several other wonderful bloggers!

Win a Nest Thermostat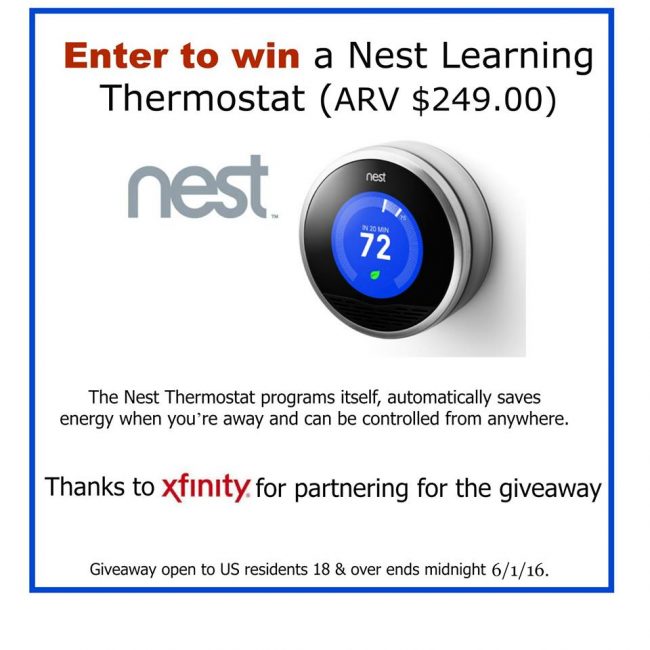 XFinity will giveaway a Nest Learning Thermostat to one lucky reader! Enter your information in the Raffecopter widget below for your chance to win. Giveaway period is 5/25 through 6/1/16. (Mom Home Guide is not responsible for the fulfillment of the prize. XFinity will provide the prize to the reading contest entrant.)