I have received product and compensation for this sponsored post for Mom It Forward. All opinions expressed in this post are completely my own.
Heartburn is something I never expected to experience. But heartburn struck often when I was pregnant with my twins. Heartburn can happen in pregnancy, but perhaps more often in moms-to-be of multiples! When pregnant, I sometimes got burning feelings in my chest, especially after I enjoyed one of my biggest pregnancy cravings: loaded baked potatoes! The loaded baked potatoes came from a local fast food restaurant and were covered with sour cream, bacon and melted cheese. Yum! (Or should I say, OUCH!) Too bad I didn't have PEPCID®COMPLETE® back then! (If pregnant or breast-feeding, ask a health professional before use.) I experienced a lot of heartburn discomfort during my pregnancy.
I recently received a bottle of PEPCID®COMPLETE®  in Berry Flavor. What's great is that PEPCID®COMPLETE®  has a great taste and isn't chalky like some antacids. It has an antacid and an acid reducer, so it works right away. PEPCID®COMPLETE®  is a chewable tablet, so you can take it with you and don't need water if heartburn strikes. My PEPCID®COMPLETE® is likely to come in handy this summer! Too bad I didn't know about PEPCID®COMPLETE®  when I was carrying my twins!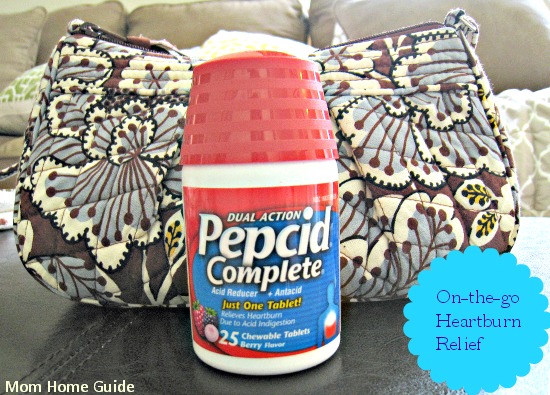 Overindulging & Heartburn
My husband and kids have been going to our local bowling alley this summer — it's been quite fun! Our bowling alley takes part in the Kids Bowl Free summer program, which means that we can get two free bowling games a day for our kids. We often share a big plate of heavily loaded nachos while we bowl! My kids think it's quite fun!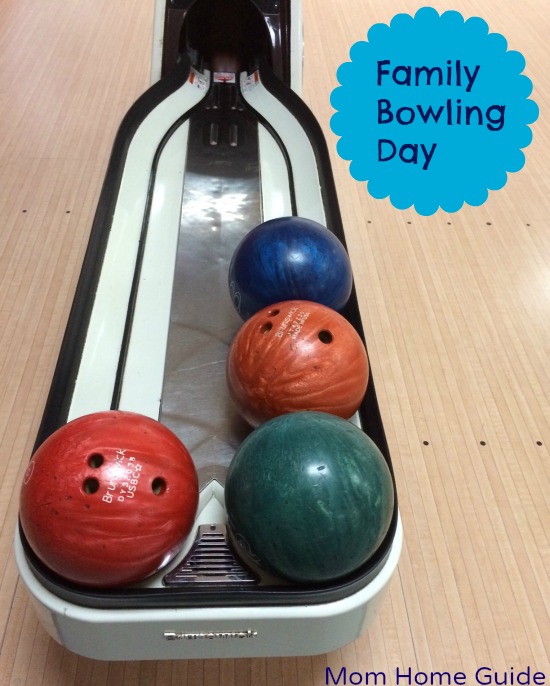 Unfortunately, the nachos have many heartburn triggers — the nachos can be spicy, heavy and are covered with tomatoes and onions — all potential triggers of heartburn! I am going to try to avoid eating too much the next time we hit the bowling alley, but I might pack my bottle of PEPCID®COMPLETE®   just in case! Those nachos are hard to resist.
Other heartburn triggers include stress, alcohol, smoking, being overweight and caffeine. I guess those large colas we drink when we eat our nachos don't help the situation!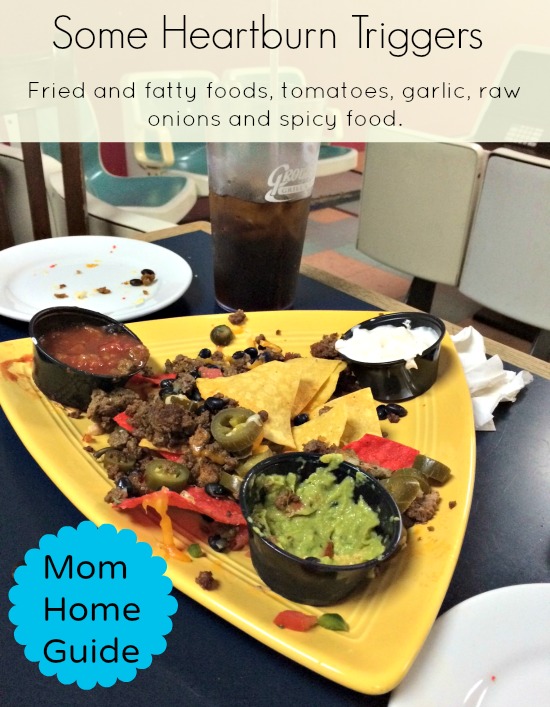 I should try not to eat so much when bowling, but I just can't help it — those nachos are so good, and they are great for sharing! I guess I am not alone in sometimes overindulging in my favorite foods — more than 25 million adults experience heartburn daily!
If you want to learn more about PEPCID®COMPLETE® , check out PEPCID®COMPLETE®  on Facebook or on the PEPCID website.
I have received information, product, and materials from McNeil Consumer Pharmaceuticals Co., the makers of PEPCID®. The opinions stated are my own. This is a sponsored post for Mom It Forward.