Thanks to Kitchen Magic for sponsoring this post!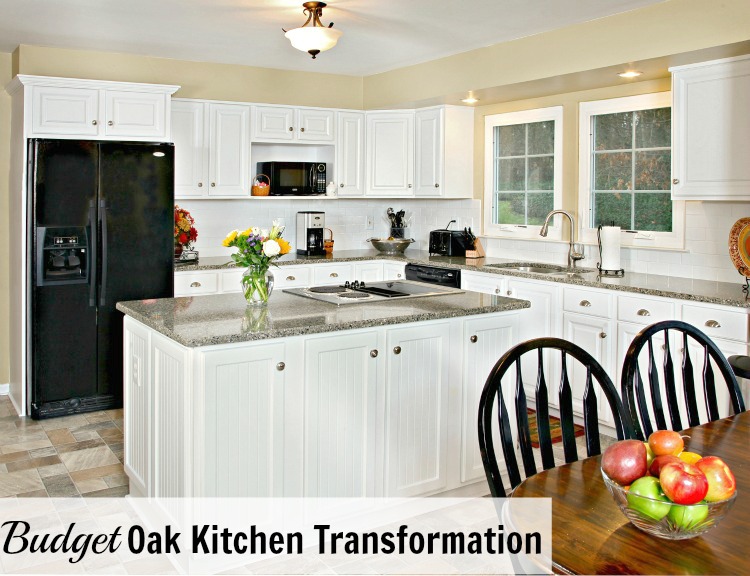 I've been looking for ways to update my oak kitchen on a budget, so I've been looking into the possibility of refacing my home's oak cabinets. I came across this budget kitchen transformation by Kitchen Magic, and am amazed by the dramatic transformation!
Believe it or not, the below photo is what the kitchen above looked like before it was remodeled by Kitchen Magic. It's hard to believe that these two kitchens are the same kitchen!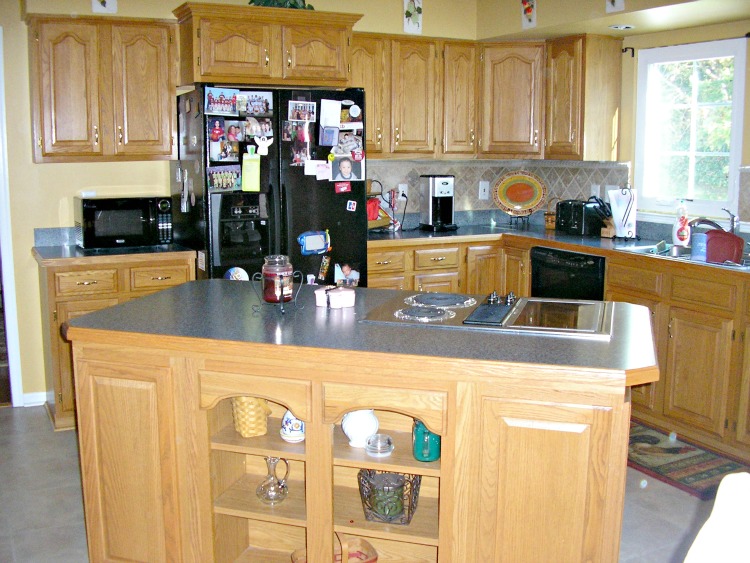 The kitchen in both of these photos is owned by a family in my home state of New Jersey. By refacing their oak kitchen cabinets, the couple saved about half the cost of a traditional kitchen remodel!
Refacing cabinets with Kitchen Magic instead of replacing them saves a lot of money. That's because when cabinets are refaced, you save the "bones" of the cabinets and only replace the door fronts and drawers for a complete transformation. The couple chose Kitchen Magic's Frosty White Doors in Prestige Square for their new cabinet doors. The new cabinet doors really brighten up the room!
Cambria Quartz Countertops
What I especially love about this kitchen transformation are the new Cambria Quartz countertops! Quartz is more eco-friendly than granite, and tends to be more stain resistant. (Quartz doesn't have to be resealed like granite does.)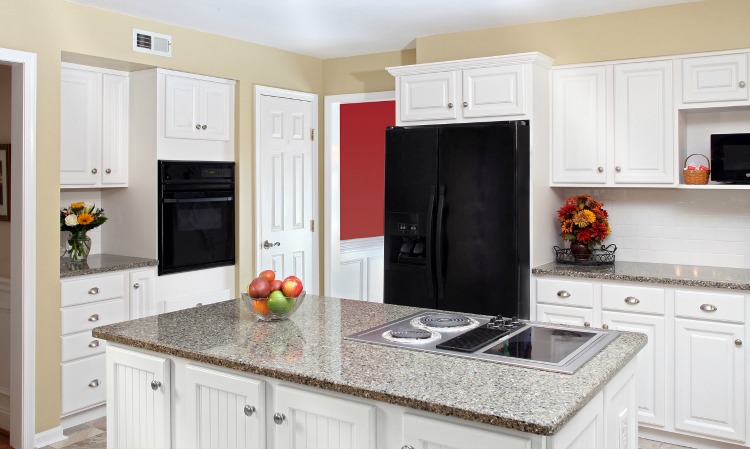 I like the light gray base of the countertops, and how the countertops have multiple accent colors in them.
I also love how the cabinet doors in the island have some extra details — the couple chose to use doors with an Elite Plus Broad Stripe Style for the island's doors. I think the island doors provide beautiful detail!
What do you think of this Kitchen Magic kitchen remodel? Is there another style you'd prefer? Visit the kitchen gallery at Kitchen Magic to see examples of how you can transform your kitchen!
Amazon Giveaway
This has been a great year for Mom Home Guide, so for a special Thanksgiving "thank you" to Mom Home Guide's readers, Mom Home Guide is hosting a $15 Amazon gift card giveaway! Enter your information in the Rafflecopter widget below to submit your entries. Good luck!
a Rafflecopter giveaway
You Might Also Like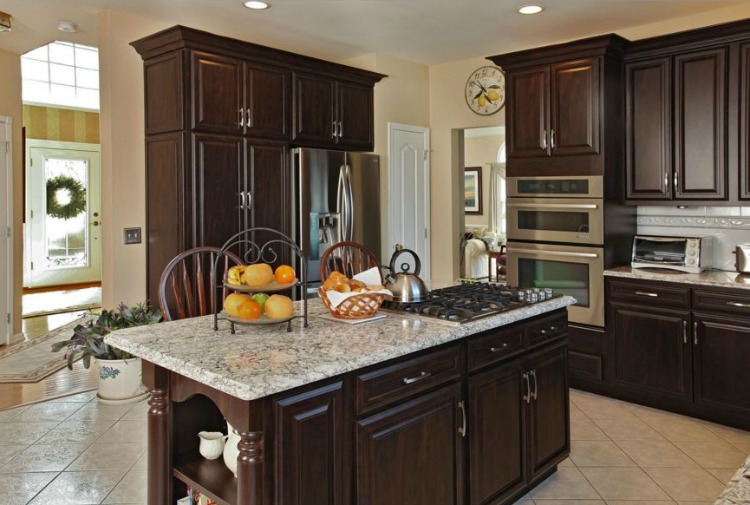 This post was shared at Project Inspired Link Party and Pin Junkie Pin Party