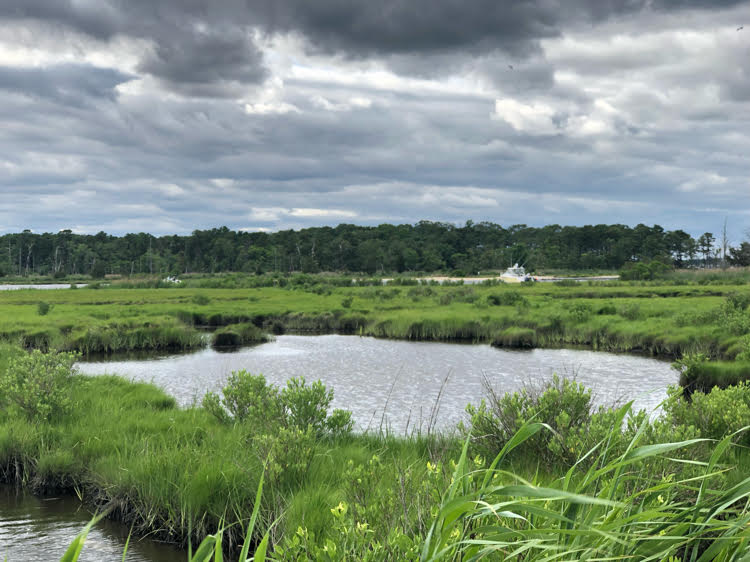 Just over a week ago my family visited Cattus Island Park, a beautiful place in Toms River, NJ. We also visited the same park with our pup last summer, too. The park is so pretty that I wanted to visit it again! The 530-acre natural area is on both the Silver and Barnegat bays, and features several sandy beaches with amazing views.
The park offers:
Flat, easy trails
A boardwalk that winds through marshland
Bay views
Bird-watching opportunities
Sandy bay beaches
A second-story marshland and bird-watching deck
An environmental center
Butterfly Garden
Bird-viewing area with bird feeders
Picnicking areas
When we first got to Cattus Island Park, we walked a short boardwalk that winds through marshland. While on our walk, we were able to get views of the bay, as well as several large osprey, also known as sea hawks.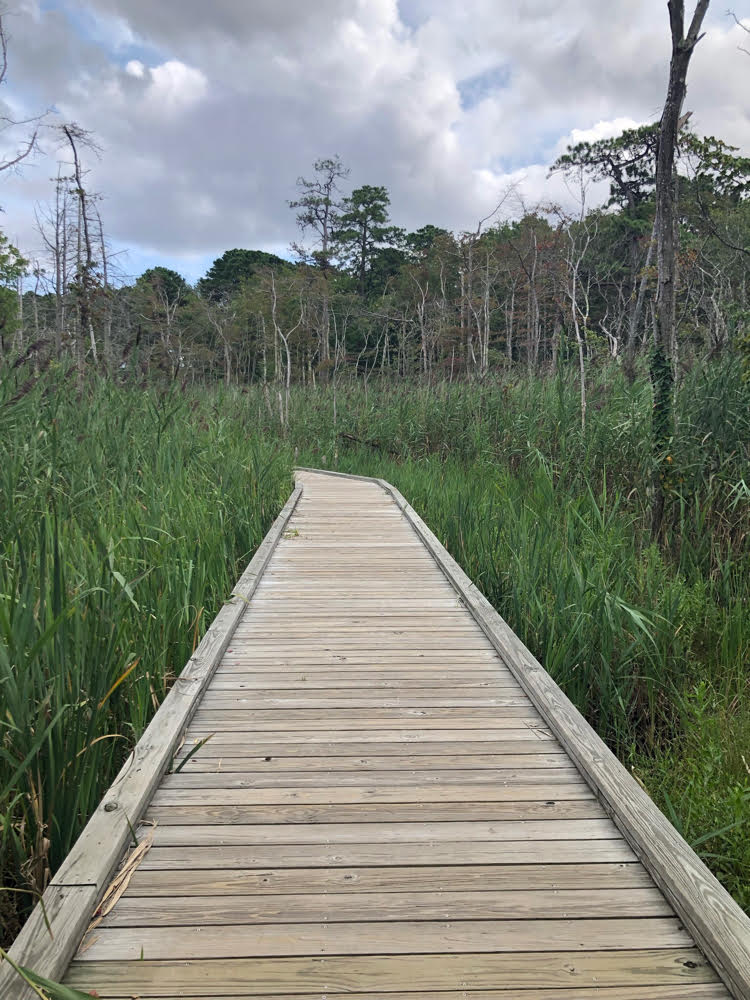 After our walk on the boardwalk, we took the park's main trail out to the bay. The trail is quite wide, flat and easy to walk. I think it was about a mile to reach the end of the trail. We tried walking another trail off the main trail, but it was quite buggy, so we returned to the main trail. We walked all the way to the tip of a peninsula to get better views of the bay.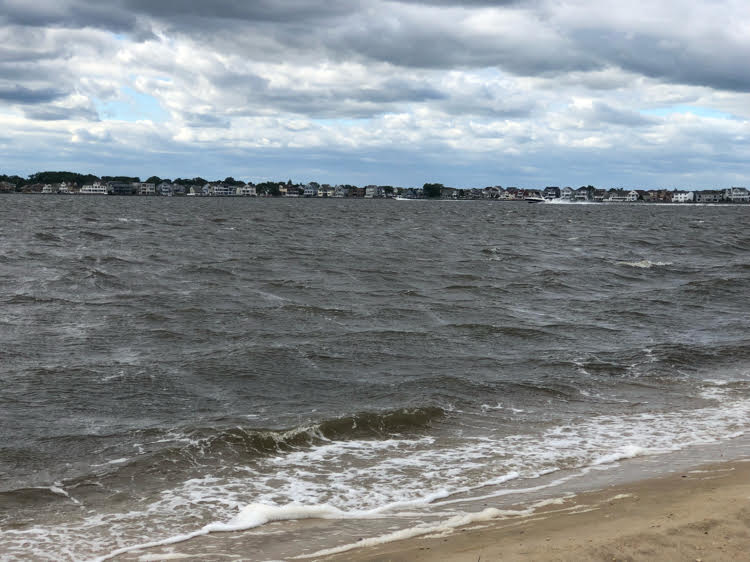 We didn't let our pup take a dip in the bay this time, but last August, we let our Shih Tzu dip his toes in the water! I love that the park is a place that allows dogs—my family and I like to take our pup with us on our day trips!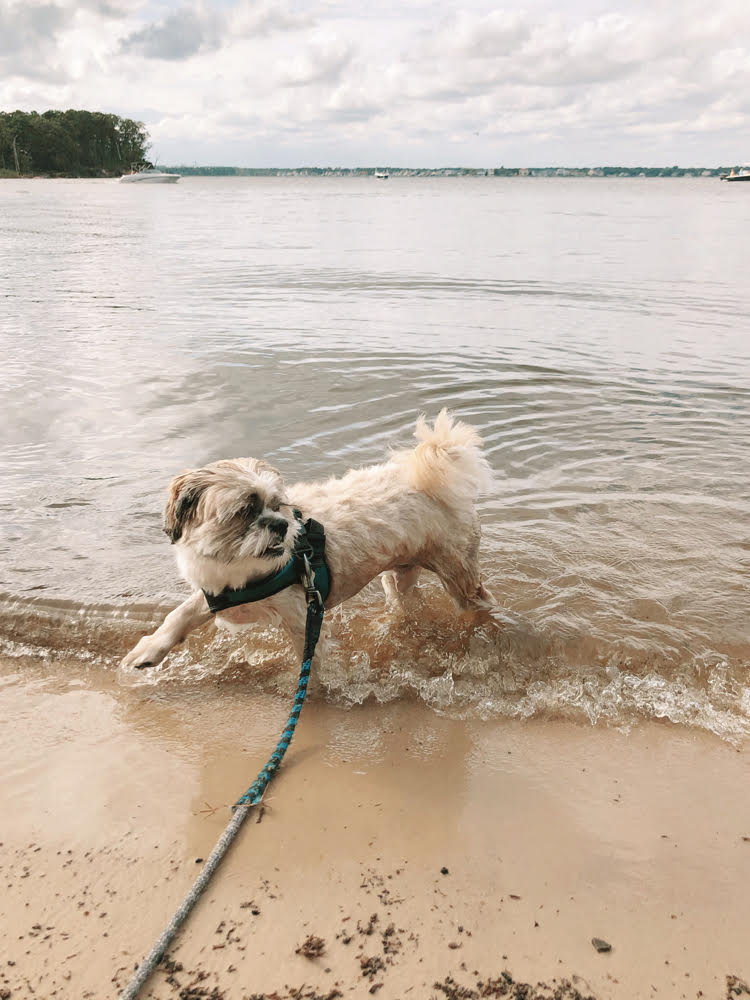 After our walk to the peninsula, we met up with some friends at the park's Cooper Environmental Center, which has a deck overlooking a marsh for viewing birds.
We saw a variety of birds from the deck and on our walk.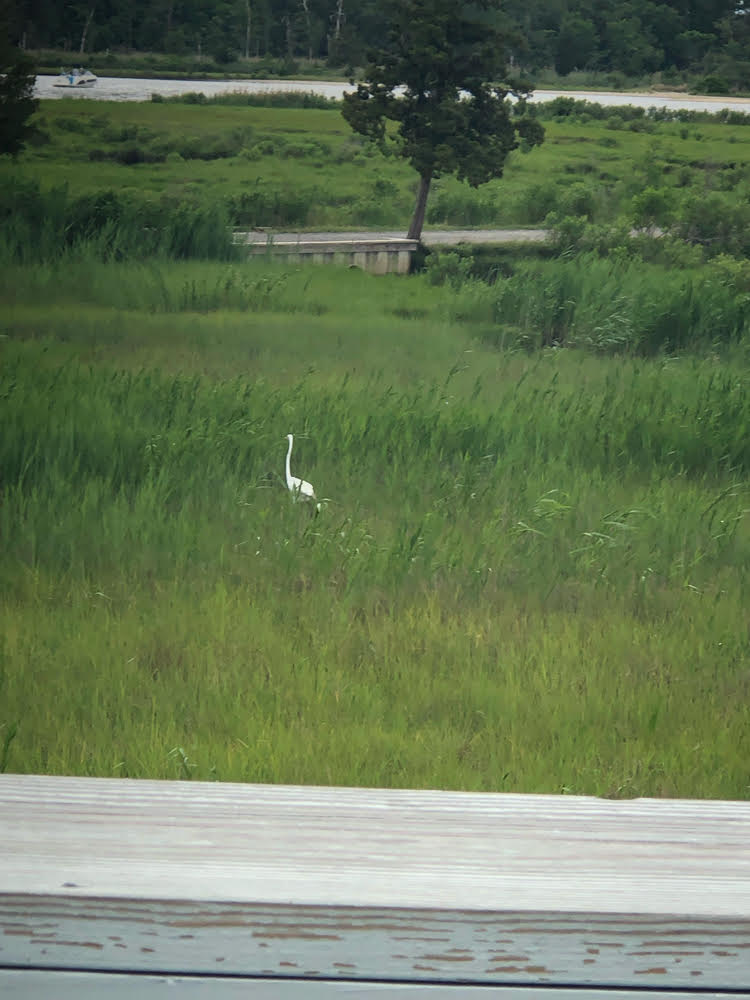 Last summer we were even able to see a pair of swans.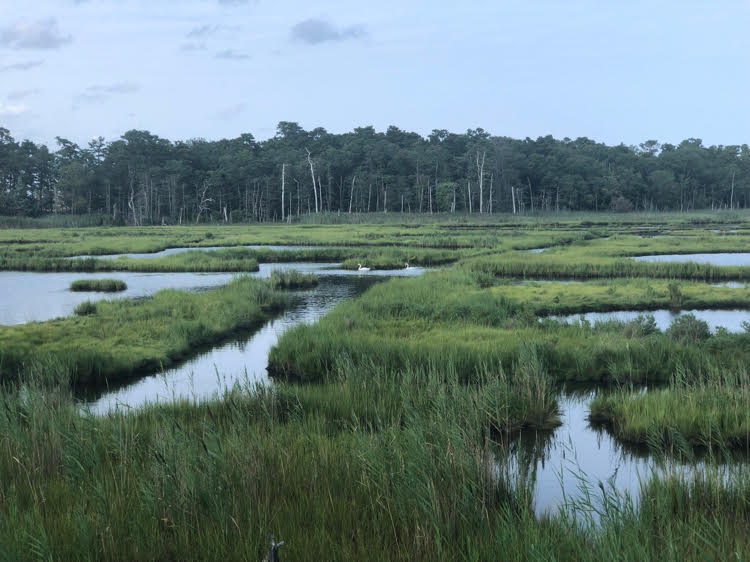 There is a butterfly garden by the deck, but not many flowers were in bloom during this visit. When we visited last August, the garden was in full bloom and we saw many butterflies.
But last weekend, we noticed an area off the deck with several bird feeders, and we were able to see house finches, goldfinches, and a red-winged blackbird. In all it was a nice visit!