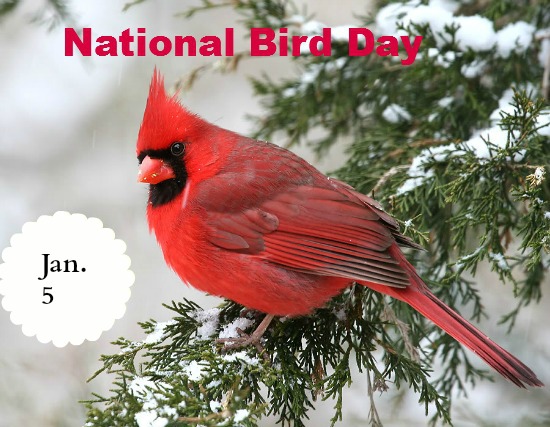 My dad gave me a really great bird feeder for Christmas (thanks, Dad!), and I am hoping to put it up today, since it is National Bird Day! It is supposed to rain today, so that should make the ground nice and soft for getting my bird feeder and post into the ground. My dad has the same birdfeeder and pole, and he says it attracts lots of beautiful birds to his backyard.
My birdfeeder, the Homestead Triple Bin Party Bird Feeder, looks great because it can feed large birds like cardinals and blue jays, and because it has three separate bins, so you can fill it with three separate seeds to attract different birds if you like. Food high in oil and fat — like peanuts, sunflower seeds and nyjer are all good choices for feeding birds in the winter (when food sources are more scarce for birds).
Like my dad, I have always enjoyed watching birds. I have a goldfinch birdfeeder just outside my home's living room bay window, and my daughters love watching the beautiful, vibrant-colored birds feed just outside our window! I have been wanting to put a bird feeder just outside our other living room window (which happens to overlook my home's new perennial garden, which I hope to see new blooms in next spring), so the feeder my dad gave me is just perfect!
You Might Also Like
Attracting Goldfinches to the Backyard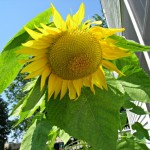 August Garden Tour with Mammoth Sunflowers
50% Off Custom Photo Gifts! Use Code: GIFTS at checkout. Unlimited Order Quantity. Ordered Online Only. S&H Not Included. Cannot Combine Coupon Codes. 50% Off Offer Open to New and Existing Customers, but 40 Free Prints are Only Available to New Customers. Exp. 01-29-2014.