Thanks to Chalkworthy by providing the paint and supplies for this post. All opinions expressed in this post are honest and 100% my own.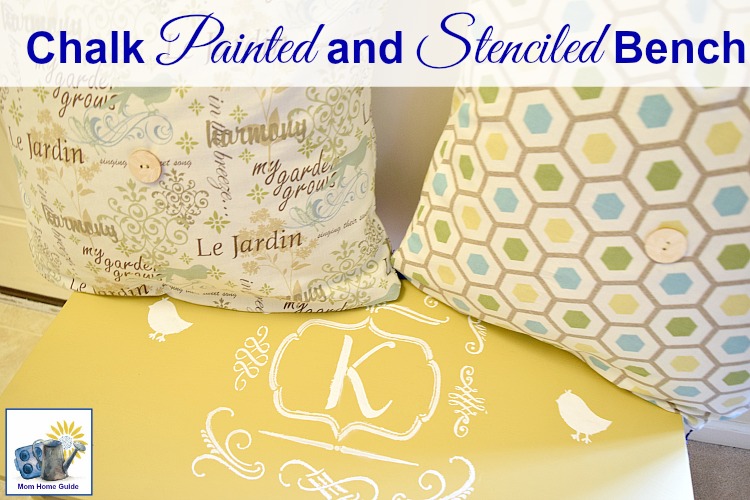 My family has been needing a place to sit by our home's front door. We have a small mud room area next to our home's front entrance, where we remove our shoes before coming into the house. Not wearing shoes in our house helps keep the carpeting and the house much cleaner! So, I recently chalk painted and stenciled an old piano bench so we have a pretty place to sit!
My family and I used to own a piano called an Acrosonic. The piano was great for a while. After a few years, however, as my daughter's musical skills improved, she needed a better piano. So for my husband's and my 20th anniversary, my husband got my family a new piano. The below photo is what our old piano looked like.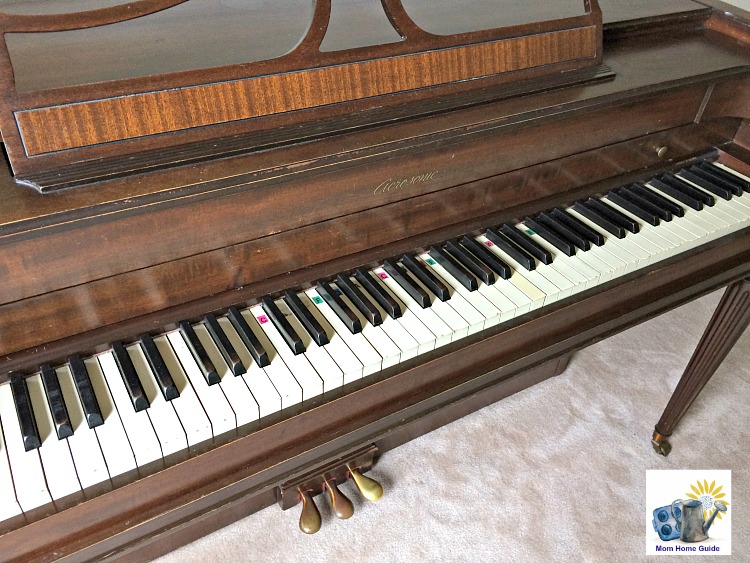 The old piano was taken away, but I kept its piano bench. I figured I would be able to find a use for the old piano bench. When the folks at Chalkworthy offered me some of their chalk paint, I knew what to do. I decided to paint the old piano bench for our mud room area. The below photo shows what the old piano bench looked like before I painted it.

Mud Room Bench
I wanted to place my bench just off the entry area, by my home's bay window in my home's sun-filled living room. I've decorated much of the living room in yellow to keep it bright and sunny. I chose to paint my old piano bench in Chalkworthy's Hayride chalk paint, a warm shade of yellow. Chalkworthy antiquing paint was perfect for my project because it adheres to most surfaces (wood, fabric, etc.) with no priming or sanding. Plus, the paint is low VOC, low odor and water based, so it's easy to work with.
Painting the bench with Chalkworthy's Hayride antiquing paint was quick and easy — the paint was a cinch to apply, adhered easily to the bench, and dried fairly quickly to a matte finish. This is what the bench looked like after my first coat.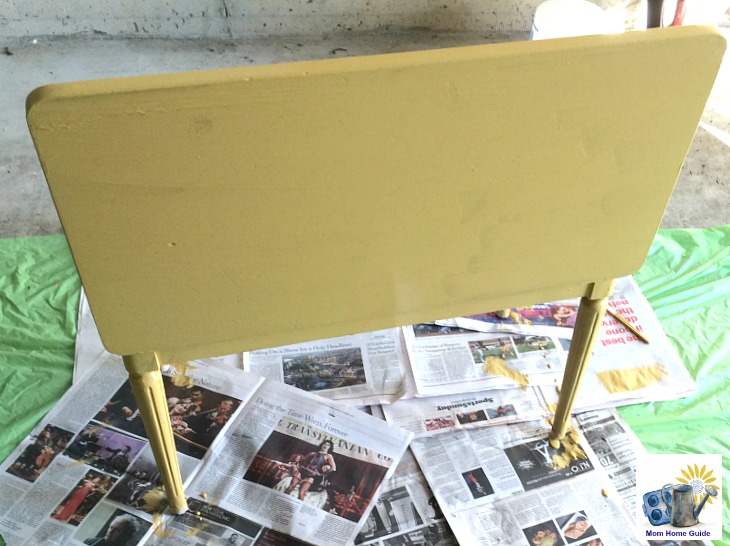 I gave the bench a second coat to cover up some of the bench's imperfections — apparently, the owner who owned the bench before my family did used to use it for piano lessons, and the bench got very scratched up!
I stenciled the bench on a nice summer's evening. This is what the bench looked like before I started stenciling it.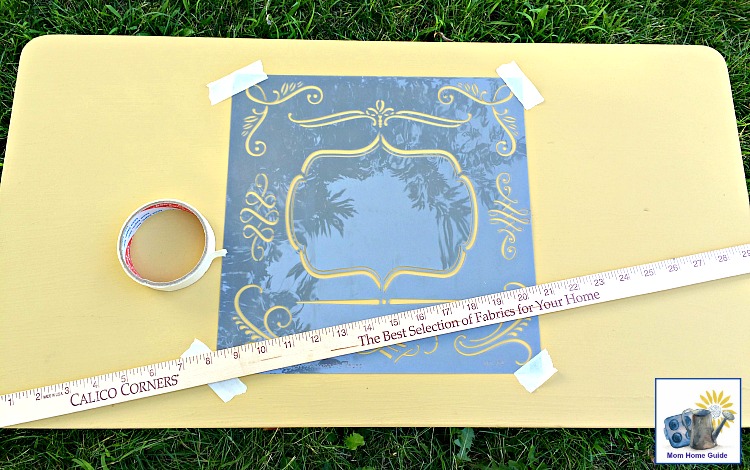 I used one big stencil that I have to stencil the main part of my design. Stenciling the design took only a few minutes with a foam stenciling tool. I used Chalkworthy's Whitelinen to stencil the design.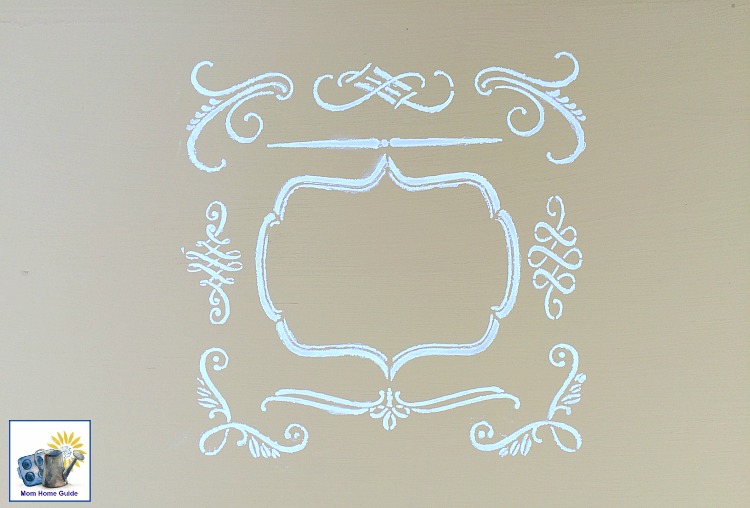 After the main part of the design was stenciled, all was left to do was to stencil the "K" monogram for my family's last name and the two cute birds.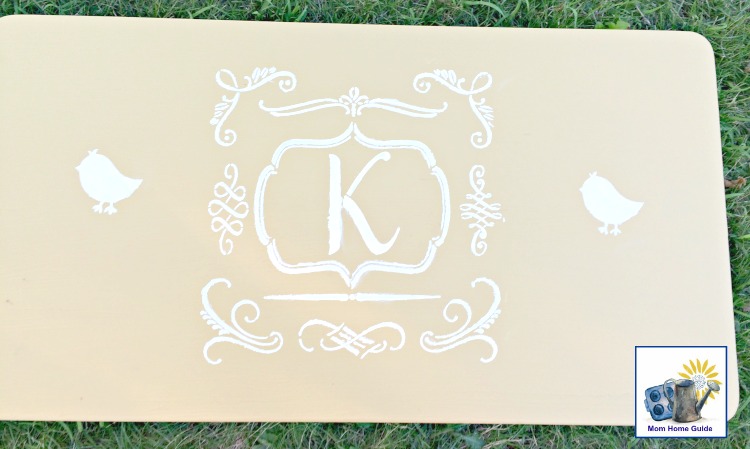 Besides offering a practical spot to take off and put on our shoes, I think my home's new painted and stenciled bench adds a beautiful decorative element to my family's living room and mud room area.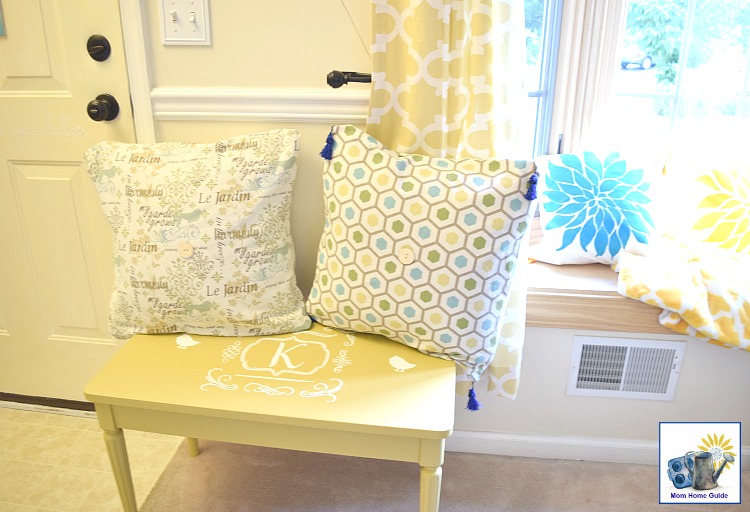 This is a closeup look at the bench in its new home.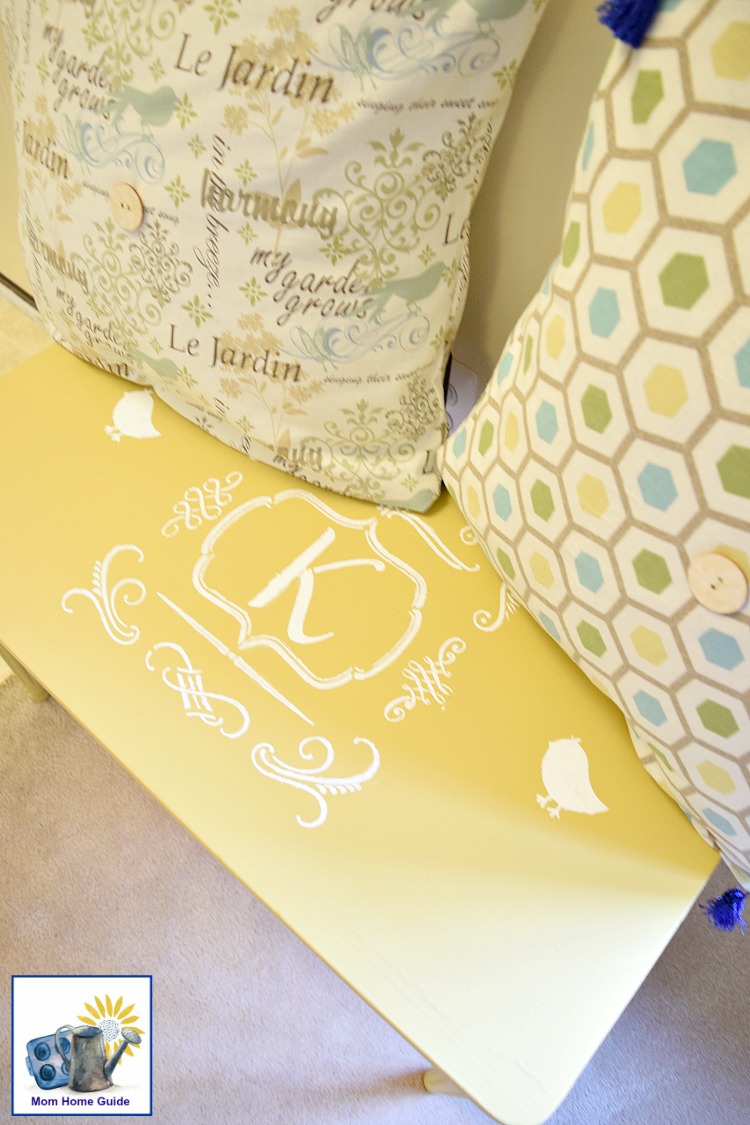 I love our new bench! This project was so much fun — I think I'll have to chalk paint something else soon! Stay tuned!
This project was shared at the Get Your DIY On