* I received product from Rugs USA to facilitate this review. All opinions expressed in this post are 100% my own.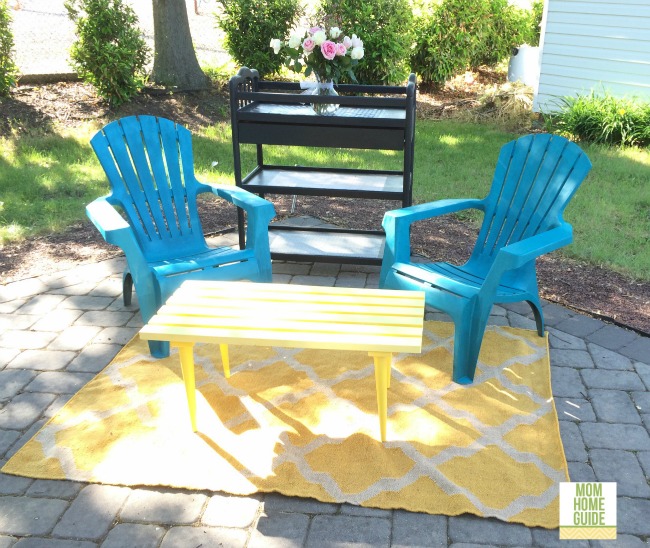 Hi, everyone! Welcome to this week's summer entertaining blog hop! This week two of my blogging buddies and I will be sharing how we will be entertaining friends and family this summer! Check back Wednesday and Friday for posts from Tee of Beauteeful Living and Reesa at Momma Lew.
I am so excited that summer is here — I have been out in my garden planting wonderful flowers and veggies, and I have been working on beautifying my home's backyard patio! I am really looking forward to making the most out of my patio space this summer and hope to enjoy a lot of time outdoors. Lately I have been all about adding color to my home's interior, so I decided to extend the fun to my backyard patio. I've found that adding color to my personal space really makes me a much happier person!
I have been loving yellow lately in home decor — I recently decorated my home's living room with fun accents and pops of yellow.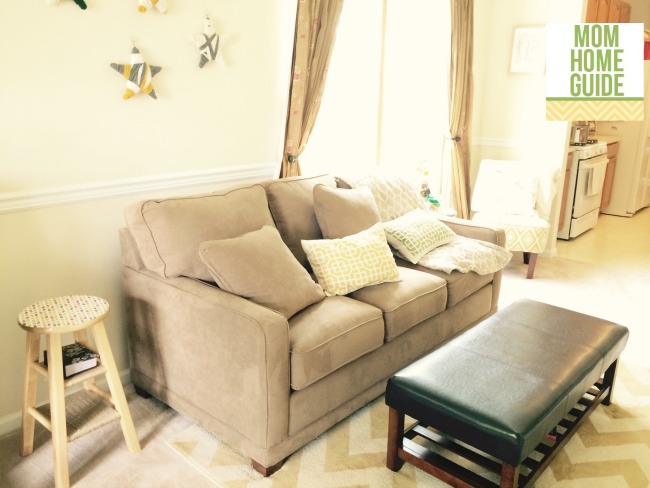 So when I thought about decorating my patio space, I just had to include some more happy yellow! I found the perfect outdoor rug for my space: The Tuscan Indoor Outdoor Flatwoven Trellis VS152 Rug in yellow from Rugs USA. I really like the pattern and the bright sunny color!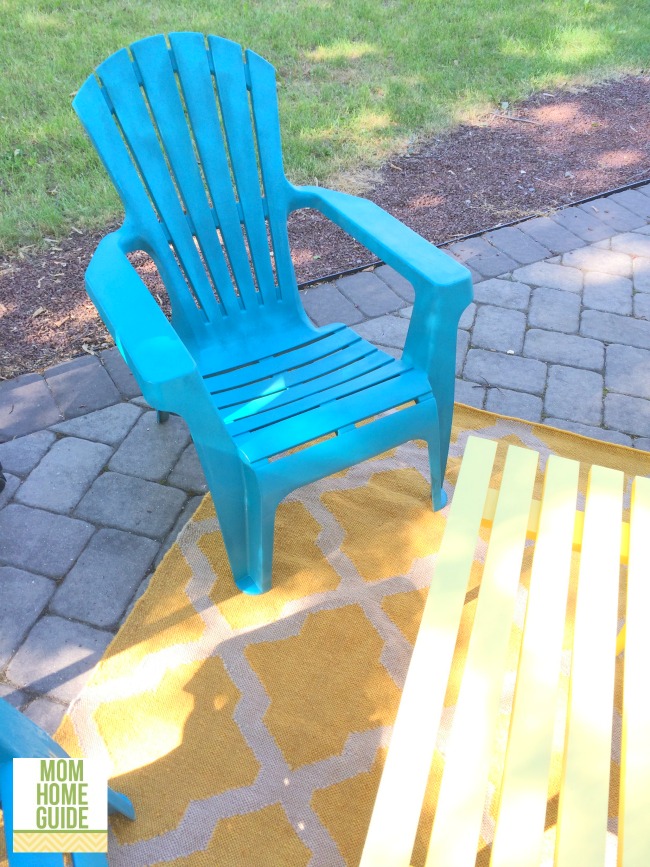 I think the yellow in the rug coordinates beautifully with my blue Adirondack chairs — I only spray painted the chairs a few weeks ago! The rug also goes well with the hand-me-down coffee table that I painted with yellow milk paint for the patio!
My Rugs USA outdoor rug is made from sturdy synthetic fiber that is made to repel water, so it should be able to stand up to the elements. I recently found out that my rug is made from recycled Coke cans — I think that's a really cool way to upcycle!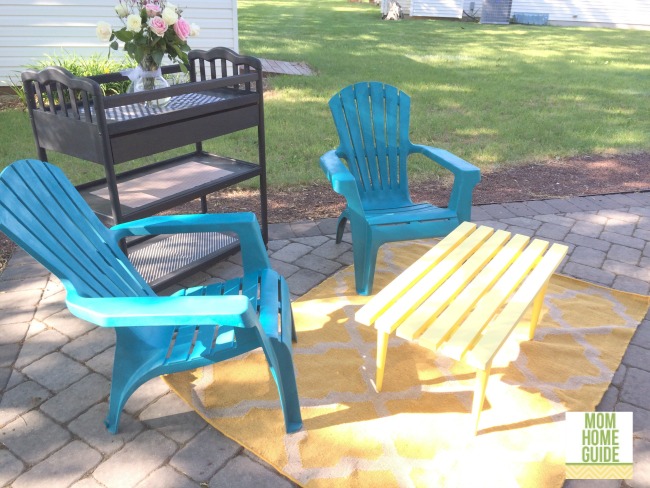 I've already hosted a few get togethers at my home this summer, and my new outdoor space has been a big hit! I am looking forward to using the space for more fun times with family and friends this summer!
If you'd like to learn more about how I created my beautiful outdoor space on a budget, check out how I created my DIY beverage cart , my beautiful blue Adirondack chairs and my sunny yellow outdoor coffee table.
Thanks for visiting my outdoor space!
This post was shared at Best DIY Projects of 2015