Last month, I shared photos of my friend Christine's fabulous dining room turned craft room. I think her new craft room design is just amazing!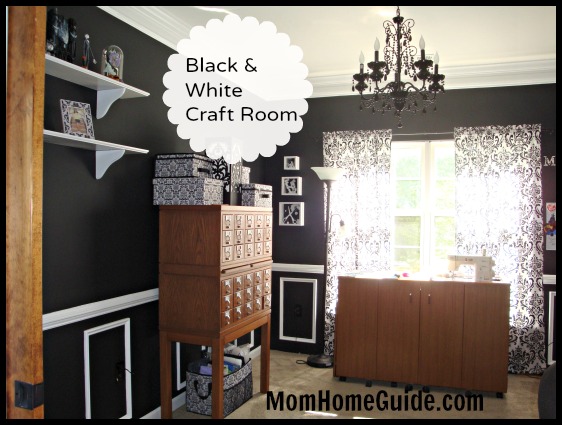 I received a lot of questions about her beautiful craft room design, so I asked her if she could spill some more details. Being the awesome person that she is, of course she gave me more info about her room renovation, as well as some great photos!
Before and After
Considering all the great textures and vibe in her craft room design, I was totally surprised to see her craft room's before picture. Can you believe that her craft room (which was her home's dining room) looked like this? Where's all the bling and the dramatic black walls?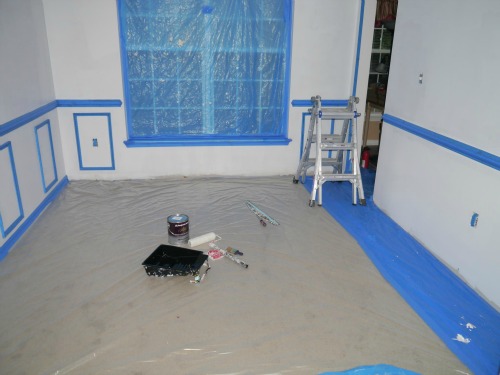 Card Catalog Craft Storage
One of the coolest parts about my friend's new craft room is the vintage card catalog that she uses to store her crafting supplies. I wish I could snag me one of those card catalogs!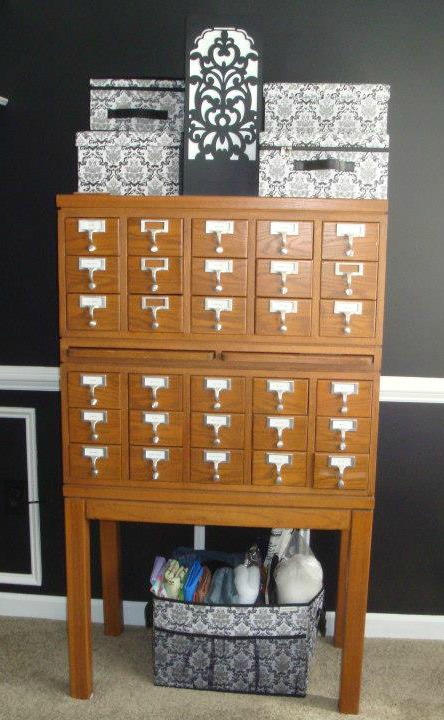 I love the way she used an old typewriter font that she downloaded from the Internet to make the labels on her card catalog look like they were typed on a vintage typewriter a long time ago. Wonderful!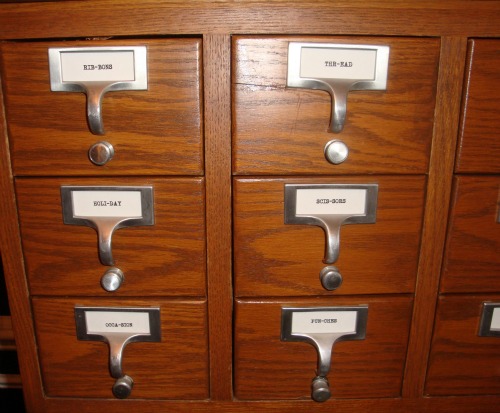 I adore how all her fabrics are stored neatly in the bottom drawers of the card catalog.
My friend uses the top drawers of her card catalog to organize a ton of craft supplies like scissors and cutting tools, spools of thread and other crafting supplies.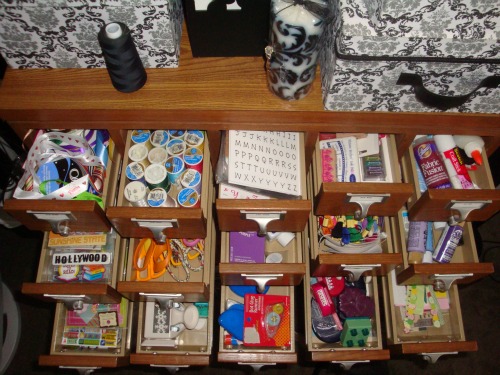 Her room also has a really useful sewing table that can fold out to create a bigger working space.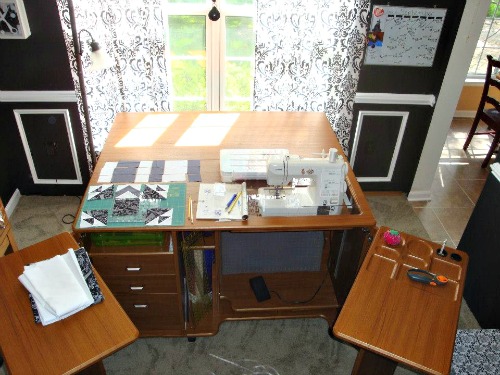 I don't think I am ready to convert my home's living room into a craft room, but I'd love to turn some basement space into a crafting area! When I do, I'll have to use some of my friend's great design and storage ideas in my new space! You rock, Christine!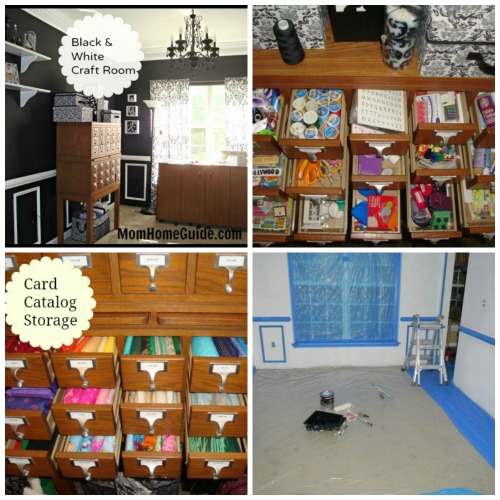 If you have any great craft room designs or storage ideas, I'd love to hear from you!
You Might Also Like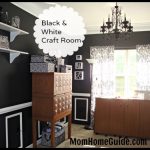 Black and White Craft Room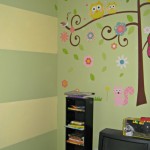 Chalkboard Paint Striped Wall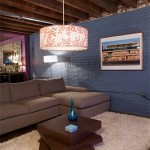 "Finishing a Basement on a Budget"