This post contains affiliate links for your shopping convenience.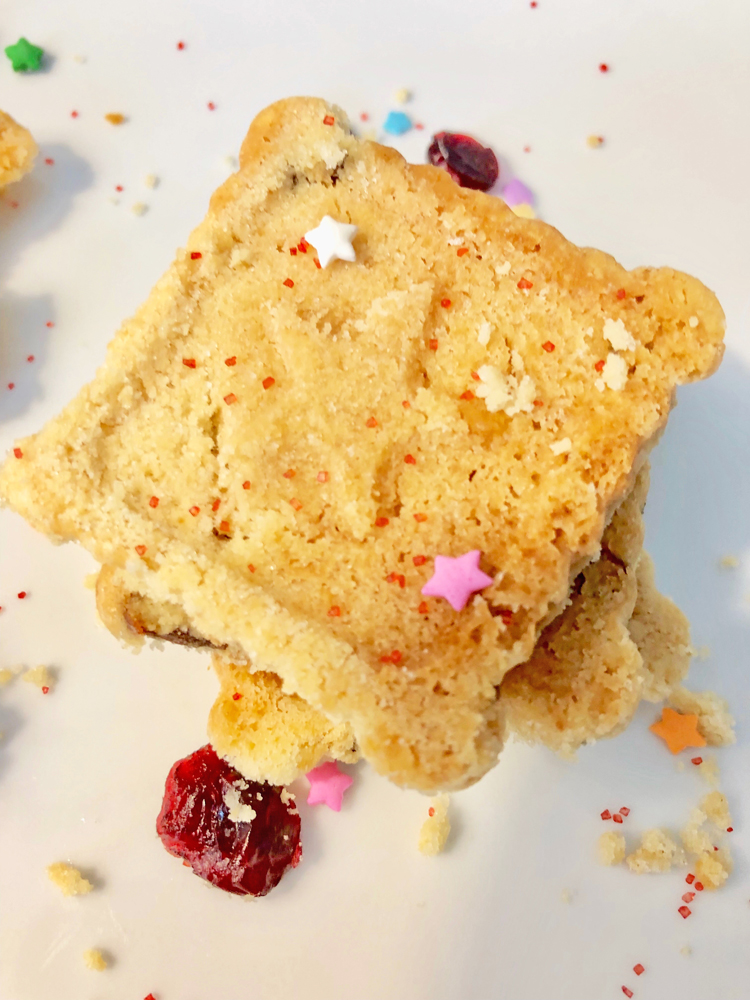 I love cranberries. Which is a good thing — I happen to live in New Jersey, one of our nation's biggest cranberry-producing states. Since now is a peak time for harvesting cranberries, it's perfect that my Taste Creations Blog Hop friends and I are getting together today to share our cranberry recipes.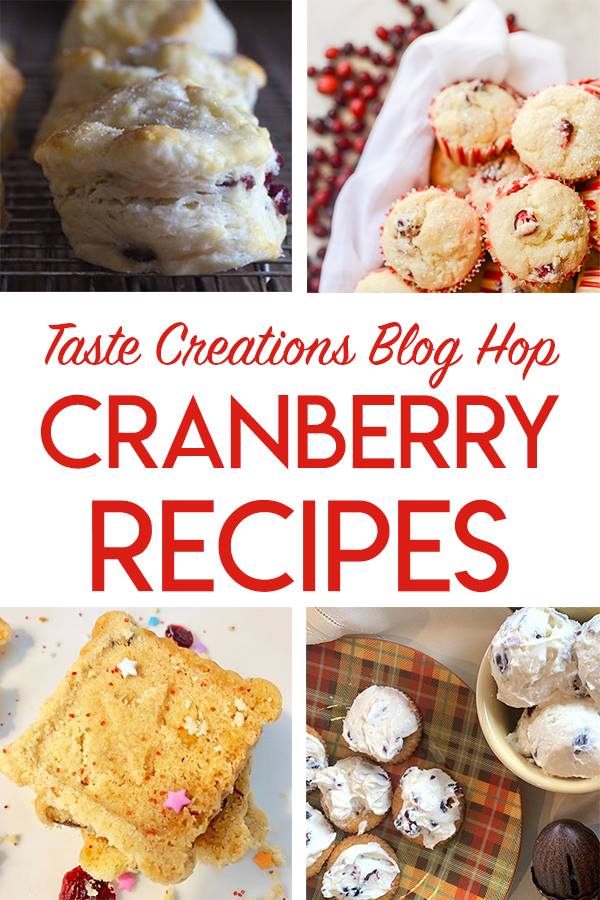 Another food love of mine is shortbread. Surprisingly, I've never made shortbread until recently. I was under the mistaken impression that baking shortbread is difficult. Was I wrong! Shortbread is one of the simplest things to bake — basic shortbread only requires 4 ingredients. When you add delicious cranberries to the mix, you only need 5 ingredients!
I think shortbread might become my go-to cookie recipe. My daughters never understood why I like shortbread so much — until they ate my shortbread last week. (Until last week, they've only had store-bought shortbread. Store-bought tastes nothing like the real thing, which is buttery, crumbly, and absolutely delicious!)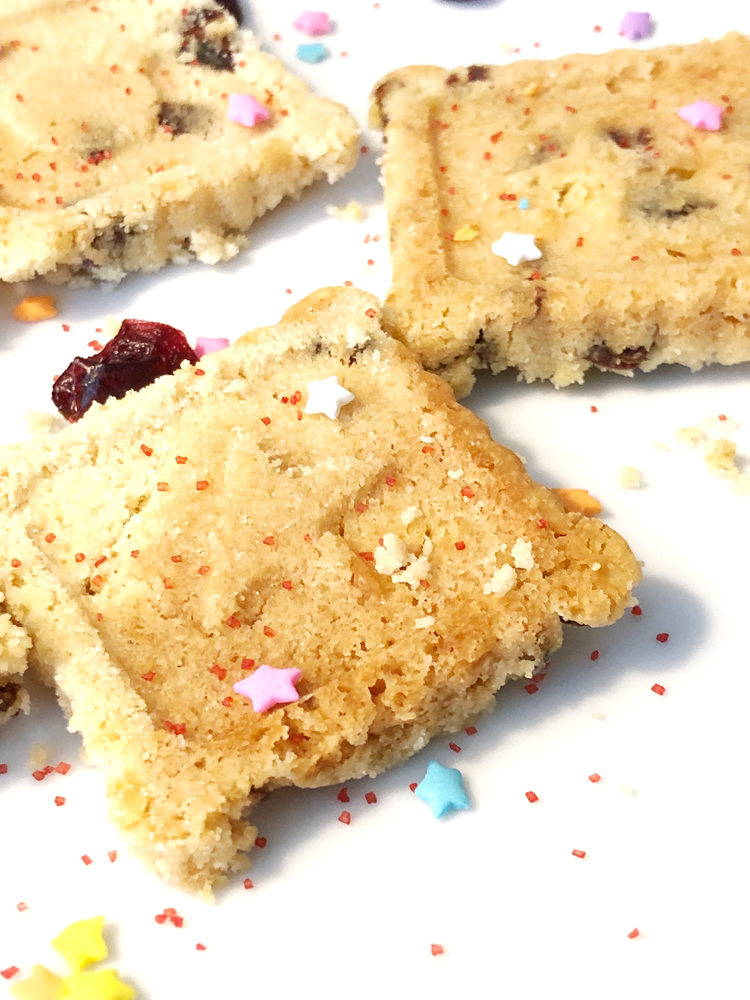 I used a recipe from the New York Times and altered it a bit — my first batch came out a little more browned than I like, so I lowered the baking temperature 25 degrees in my recipe. (The temperature that works for you might depend on your oven — I'd keep a watchful eye on your shortbread the first time you bake it.)
Cranberry Shortbread Recipe
Ingredients
Yield: 24 cookies
2 cups all-purpose flour
2/3 cups granulated sugar
¾ teaspoon salt
2 sticks/1 cup cold unsalted butter, cut into 1-inch chunks
1/3 cup dried cranberries
Directions
Heat oven to 300 degrees. Pulse flour, sugar and salt together in a food processor
. Add butter and pulse the mixture to fine crumbs. (If you don't have a food processor, mix the dough in a bowl with a pastry cutter
or two knives.) Gently mix in cranberries with a spatula
.
Press dough into an even layer into an ungreased square baking pan
or a shortbread pan
. Using a fork, prick dough all over. Bake the cookies until golden brown. (I baked the cookies for 30 minutes in my approximately 11-inch by 16-inch shortbread pan.)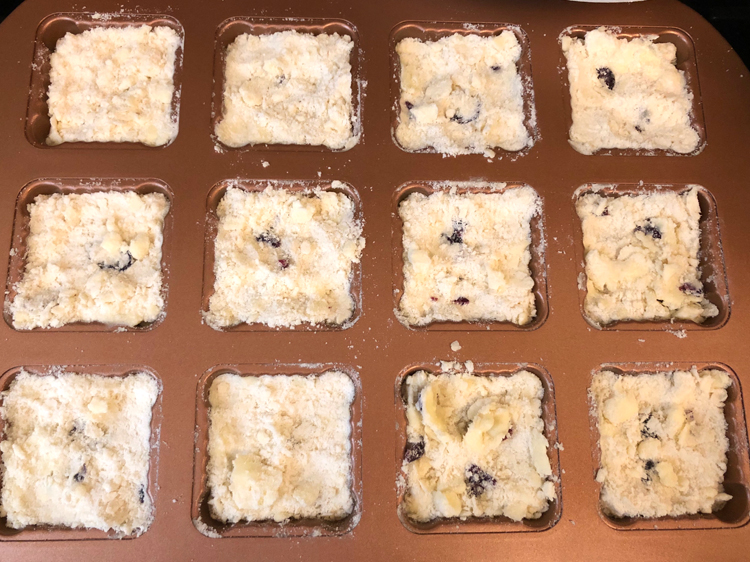 Release the cookies from the pan. (I did so by carefully placing the cookie pan on a cutting board and lightly tapping the bottom of the pan.)
Transfer cookies to a wire baking rack
to cool. (If you used a baking pan, cut the shortbread into squares, bars or wedges while it's still warm.)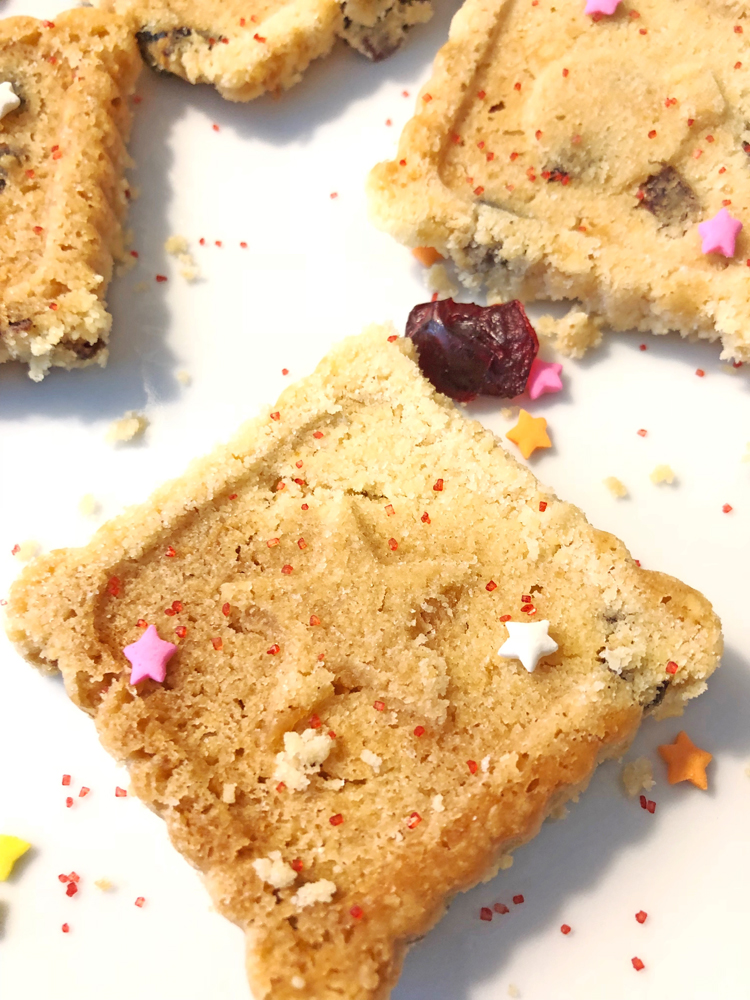 I was pleasantly surprised with how easy and fun it was to bake these cranberry shortbread cookies. I especially loved baking the cookies in my new square baking pan
to get the pretty designs in the shortbread.
Check out my blogging friends' delicious cranberry recipes below!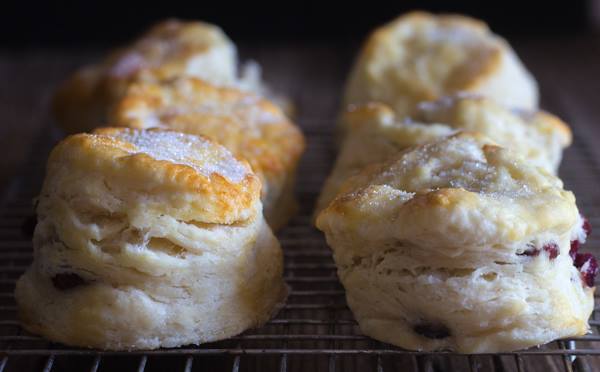 An Italian in My Kitchen | Cranberry Scones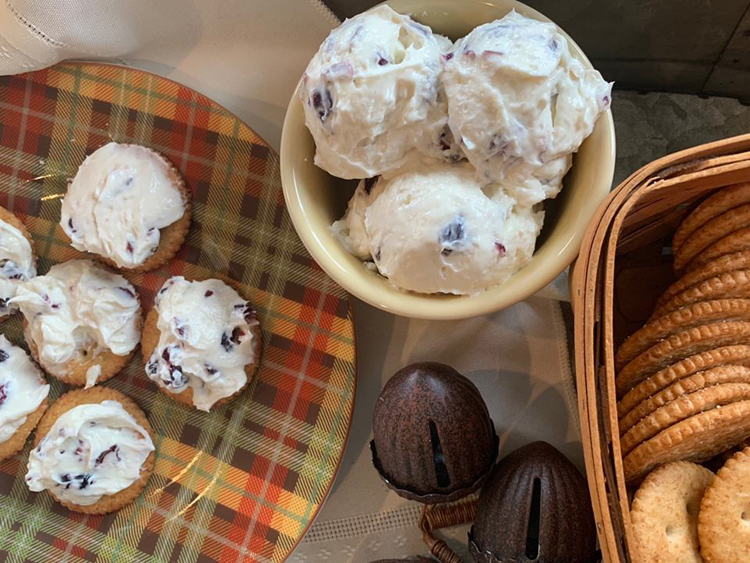 Our Good Life | Cranberry Cream Cheese