*I received a complimentary pair of eyeglasses from GlassesShop in exchange for my review. All opinions expressed in this post are 100% my own.


My good blogging friend, Carrie of Curly Crafty Mom, shares what's she up to every month in a "Currently" post. Carrie links her post up to a fun linky party run by Becky at Choose Happy. The linky party is a welcoming place for bloggers to share what has been going on in their lives.
Last weekend was brutally cold here in New Jersey, and of course, that was the weekend I decided to surprise my husband with tickets to see a Red Bulls soccer team game as an early birthday gift. The temps sunk to the 30s during the game, but at least the rain held off. My daughters and I kept our feet and hands warm with Coleman hand and feet warmers, and we all managed to enjoy the game. (Despite the fact that the Red Bulls lost 2-0!)

Family Fun
My daughters recently had their spring break from school. We shared a wonderful week together, and my girls and I visited many beautiful spots throughout New Jersey. The below are a few photos from our visit to the nearby Sayen Gardens. I hope to be shariing details about some of our other spring break day trips soon!

A New Look
I have been wearing glasses for years, so I welcome the chance to get a new look and an additional pair of eyeglasses. I recently got a new pair of progressive glasses from GlassesShop. These cheap glasses will be a welcome pair to have around the house, as I am always misplacing my prescription eyeglasses! To order my eyeglasses, all I had to do was choose my pair online and share my eyeglass prescription with GlassesShop. The below photo shows me in my new eyeglasses!

GlassesShop also offers prescription sunglasses, so I'll have to look into getting a pair of those — I've actually never owned a pair of prescription sunglasses! If you would like to get 50% off eyeglasses and sunglasses with free lenses (sale frames excluded) at GlassesShop, use the code GSHOT50.
Spring Gardening
Now that the weather is a little warmer and more spring like this week, I am dreaming of starting my spring garden. I love the gardening tips shared by Manuala of A Cultivated Nest at this week's Motivation Monday linky party! I also really like the design of Manuela's raised garden beds and her garden bed's trellises. I am thinking of putting up some trellises around my garden for some peas, and adding wire fencing to the trellises to keep out critters.

Getting Organized
I've been on an organizing kick lately! I converted a coat closet into a pantry, and have been loving my home's new organized space! In fact, I've already added more DIY organizational details to the pantry that I hope to share with you soon.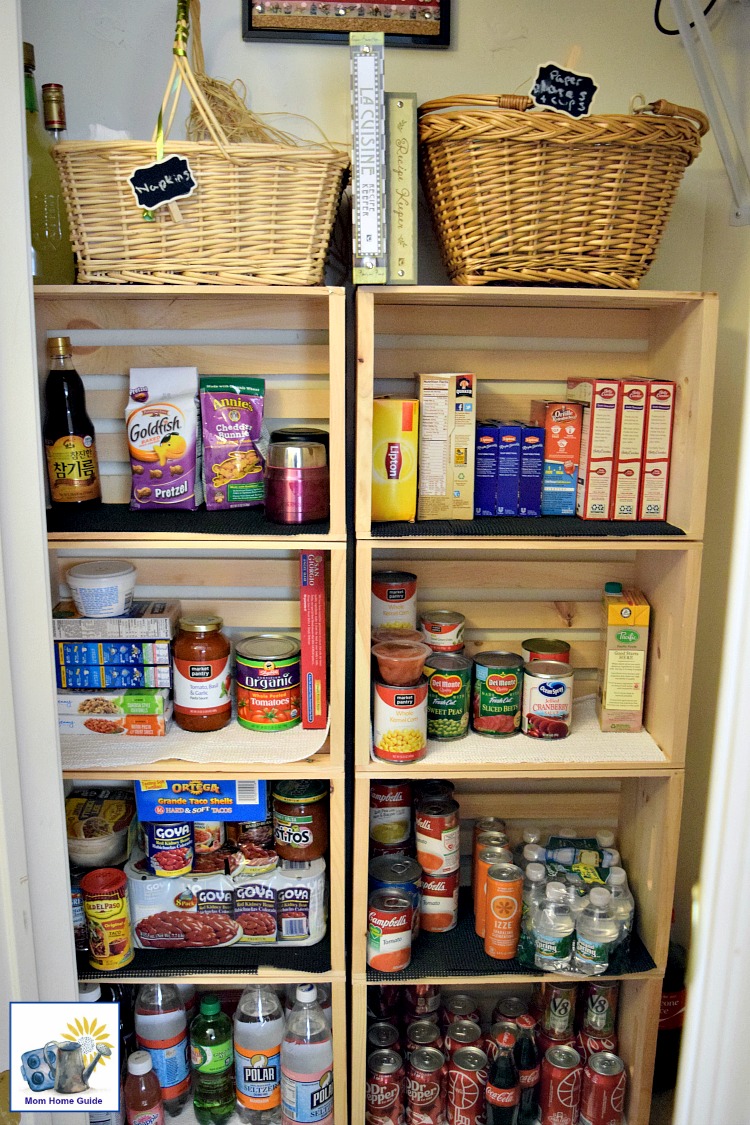 I am crushing over Lindsay of Crazy Organized's idea for organizing greeting cards! Now that I have my organized pantry, I want to get the rest of my house organized. I just discovered two Valentine's Day cards that I forgot to send, so I could really use a greeting card organizer. LOL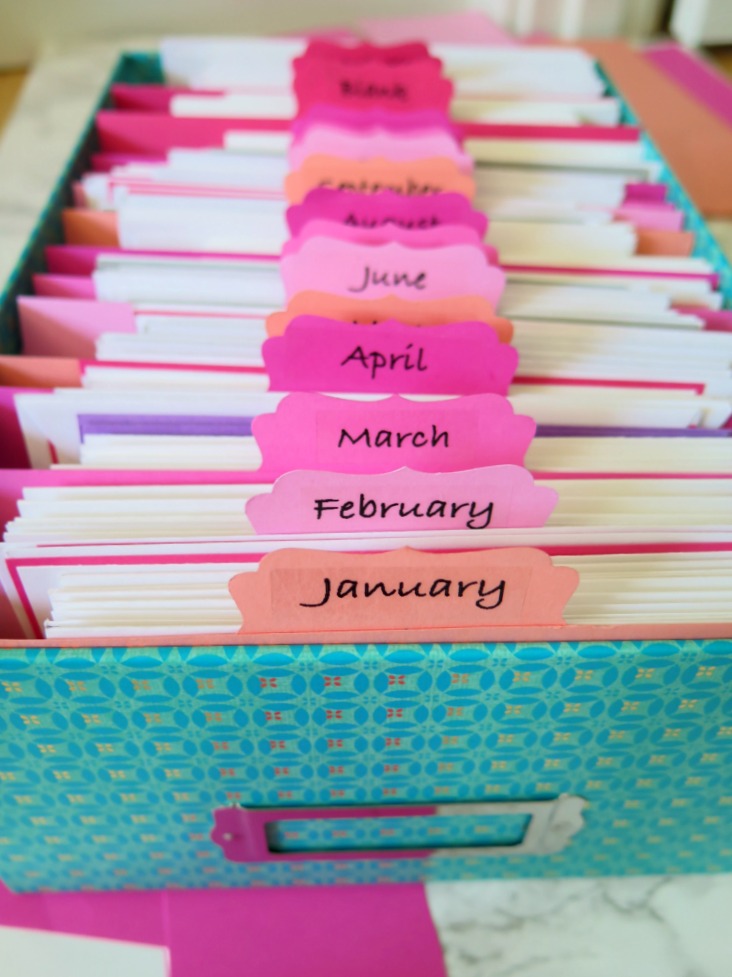 Also this past weekend, I got to enjoy a painting class at Pinot's Palette in Princeton with my close friend, Elise. It was great to spend time together. The class was one of those classes where everyone paints the same exact painting, but everyone's painting came out a bit differently! My painting is now hanging in my laundry room. (I figure the laundry room could use a bit of color.) My daughters are going to get to have some painting fun this coming weekend at the same painting place to help celebrate Elise's daughter's birthday. I think they will have a blast!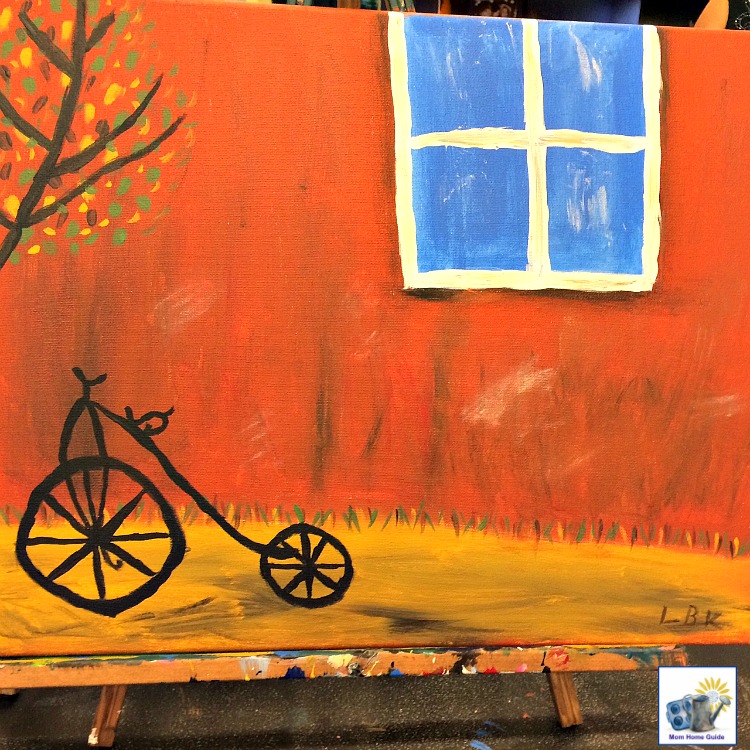 For more on what I've been up to lately, be sure to follow Mom Home Guide on Instagram, and be sure to check back next month for May's Currently post!
What have you been up to lately? Please share in the comments!
This post was shared at Currently at Choose Happy and Creative Spark Link Party