This post contains Amazon affiliate links.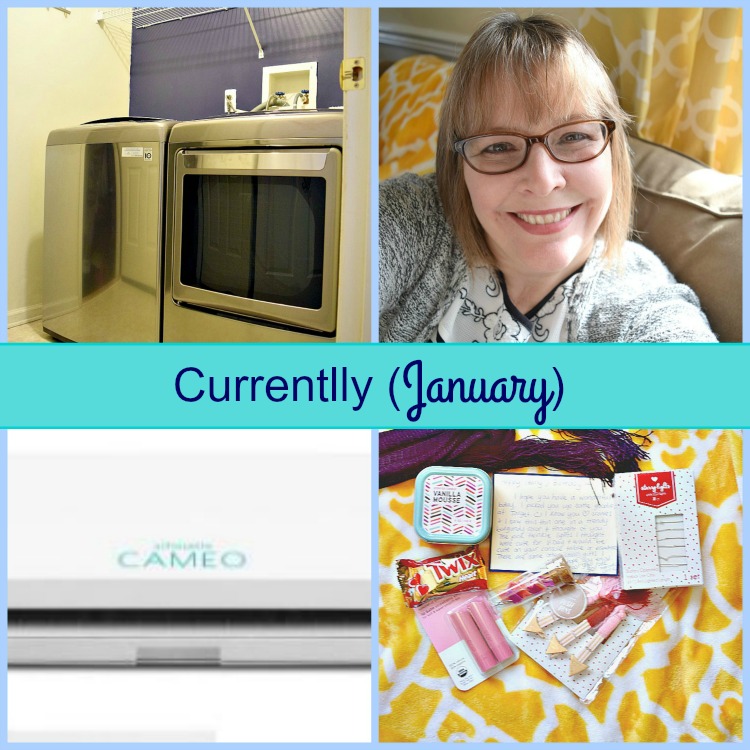 Welcome to the first Currently post on Mom Home Guide for 2017! Once a month, Carrie of Curly Crafty Mom and I each share a Currently post. The Currently posts are a way of sharing what's going in our lives beyond our usual crafting and DIY projects!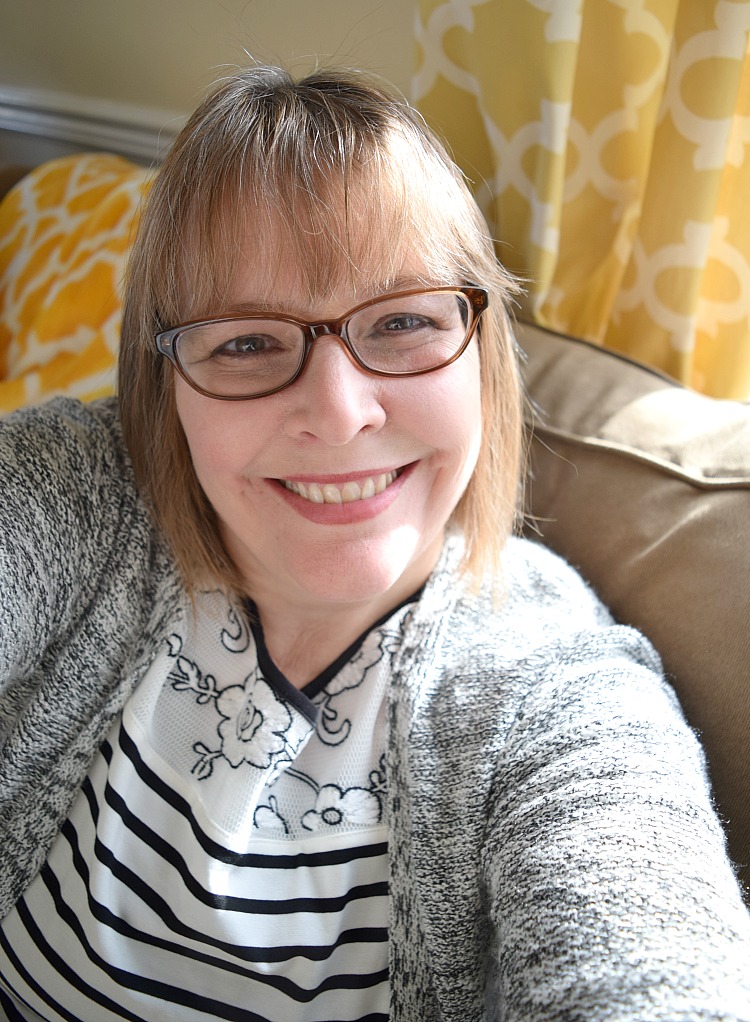 I thought I'd take a new profile photo of myself for the blog. In this photo, I'm wearing a black and white striped long-sleeved top that I got from StyleWe, an online shopping platform that features independent fashion designers. I took the photo in my living room.
New Laundry Room
A big aspect of my life lately has been my laundry room and new washer and dryer. A few weeks before Christmas, my old dryer conked out. I ordered a new one, but because the dryer I like was on back order, I only received it a week ago! Our more than 12-year-old washer was also acting up — it had been getting stuck mid cycle without draining — so my husband and I ordered a new matching washer, too.
So far, I am liking my new washer and dryer. Both machines have a much larger capacity than my older washer and dryer did. I am finding that I get more laundry done!
This is what my laundry room with my old washer and dryer looked like.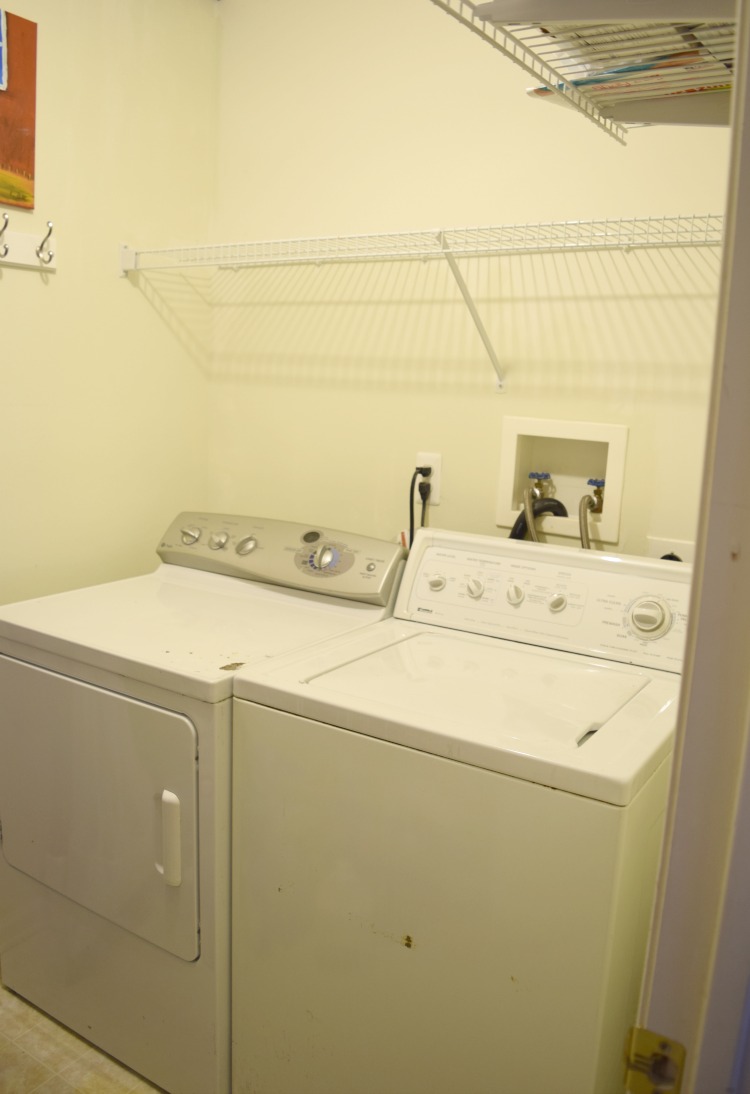 Navy Blue Laundry Room
Since it took a while for my new washer and dryer to arrive, I decided to paint a feature wall for the laundry room before the new appliances were delivered. In one afternoon, I cleared off the shelves of my laundry room and painted the wall behind the washer and dryer in the shade "Stunning" by Benjamin Moore. I chose Benjamin Moore because I like that the paint is low VOC and I enjoy that shade of navy blue. The below photo shows what the room looked like just after I painted the wall. (You can see the jar that I used to store the leftover paint.)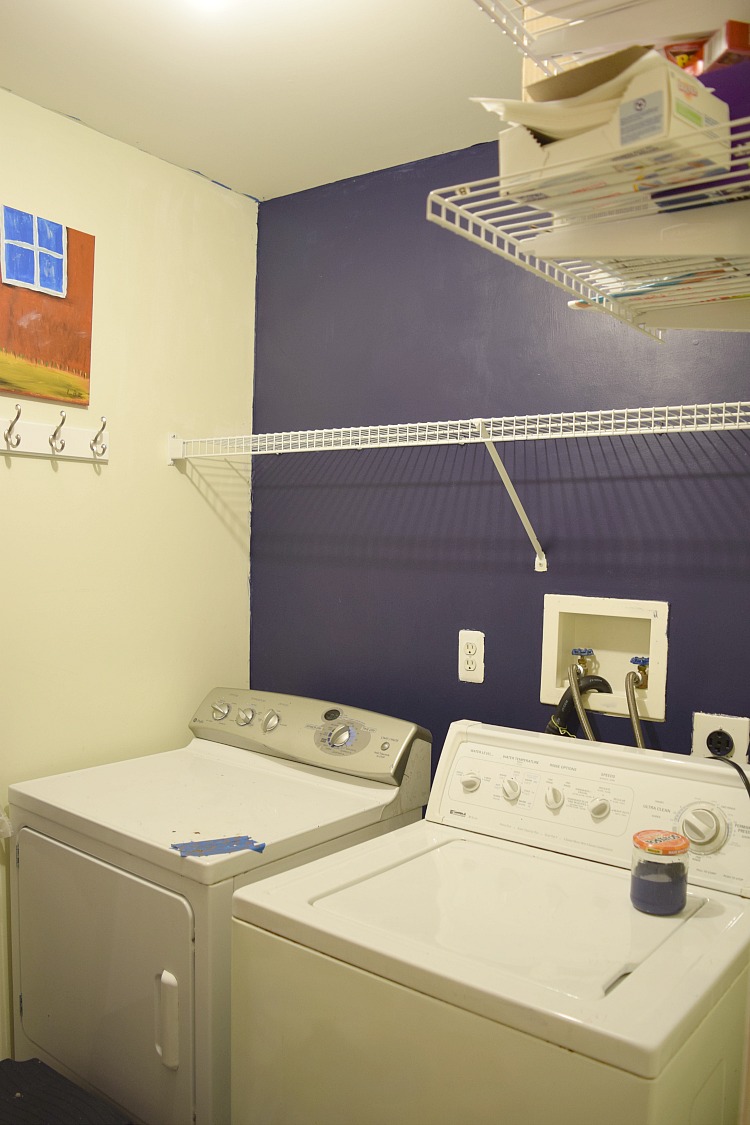 I really like how the navy blue wall looks in the space! This is a look at the room with the new appliances in place.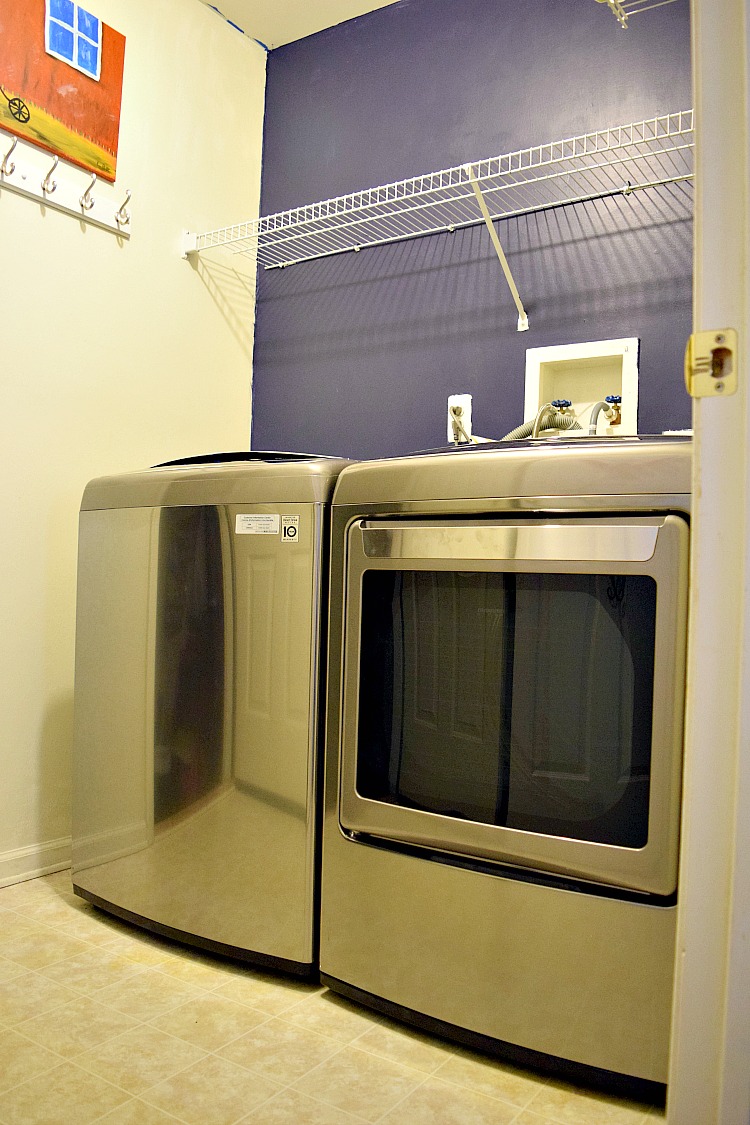 I'd like to add some wall art to the space. I really like this White Laundry Sign
that I found on Amazon. I'd love to hang something like this on the new laundry room feature wall.
I'd also want to buy or DIY some faux metal bins like the one below for the rack above the washer and dryer, for storing laundry detergent, dryer sheets, etc.

My Birthday
On another note, I celebrated my birthday last week! My husband took us on a weekend trip to a cute town about an hour north of us in Chester, NJ. During our long weekend, we swam in the hotel pool, did some shopping and tried out some new restaurants. It's always nice to get away, even if it's just for the weekend! I also received a brand new Silhouette CAMEO 3
starter bundle, so I can't wait to do some DIY projects with my new computer guided paper and vinyl cutting machine! Perhaps I can create my own sign, or perhaps make some wall decals for the laundry room with my new Silhouette. If I do, I'll share my projects here will you!

Before my trip, Carrie of Curly Crafty Mom sent me some really sweet birthday gifts! I love everything in the gift package that she sent! Two of my favorite items are the pink starry lights and a burgundy scarf. (Of course I ate the Twix bar right away!)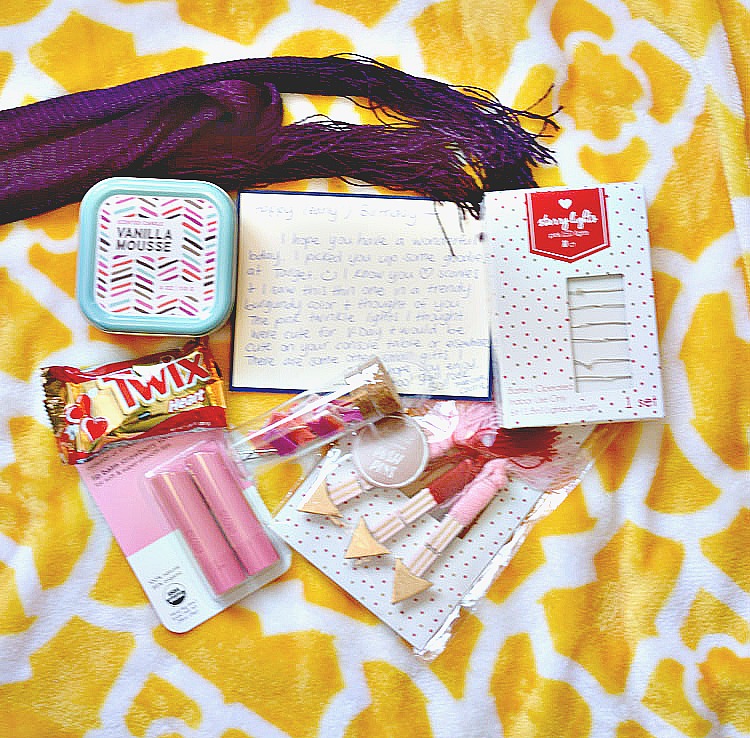 What have you been up to lately? Please share in the comments!
Be sure to check out the Currently post for my friend, Carrie at Curly Crafty Mom!