This post contains Amazon affiliate links.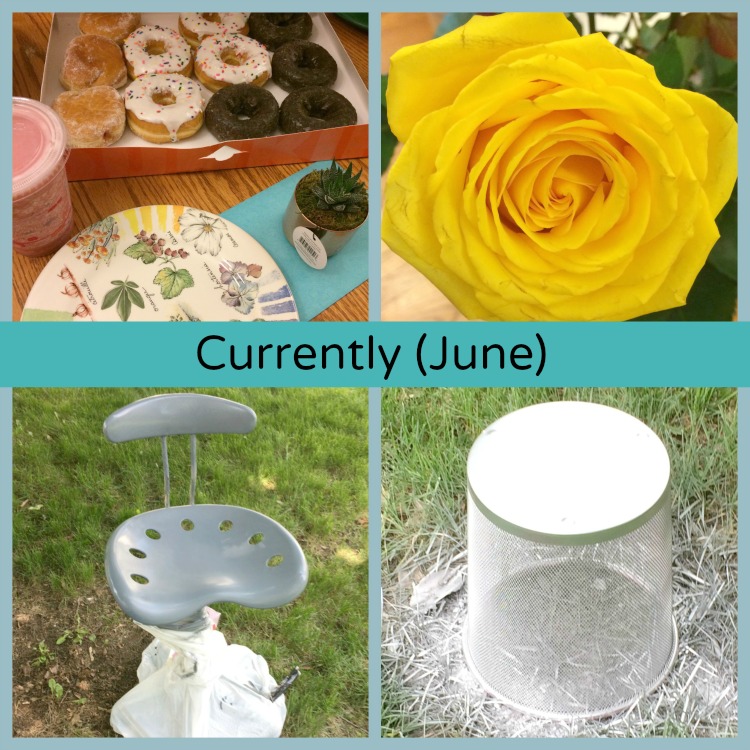 Once a month, my blogging friend, Carrie of Curly Crafty Mom, and I share what we each have been "Currently" been up to in our lives. Today's Currently post is a way to share details about our lives beyond our usual DIY, recipe, fashion and craft posts.
Birthday Girls
This week my twin daughters celebrated their 14th birthday! I can't believe that they are 14 already! Their birthday fell on a school morning. So, just after 6 a.m. I got up and picked them up donuts, a Strawberry Banana smoothie and iced coffee for their birthday breakfast. I also set out their birthday cards and one of their gifts. (I gave them each a succulent plant for their bedrooms.) I wound up buying more donuts than I wanted because the store insisted it was cheaper that way!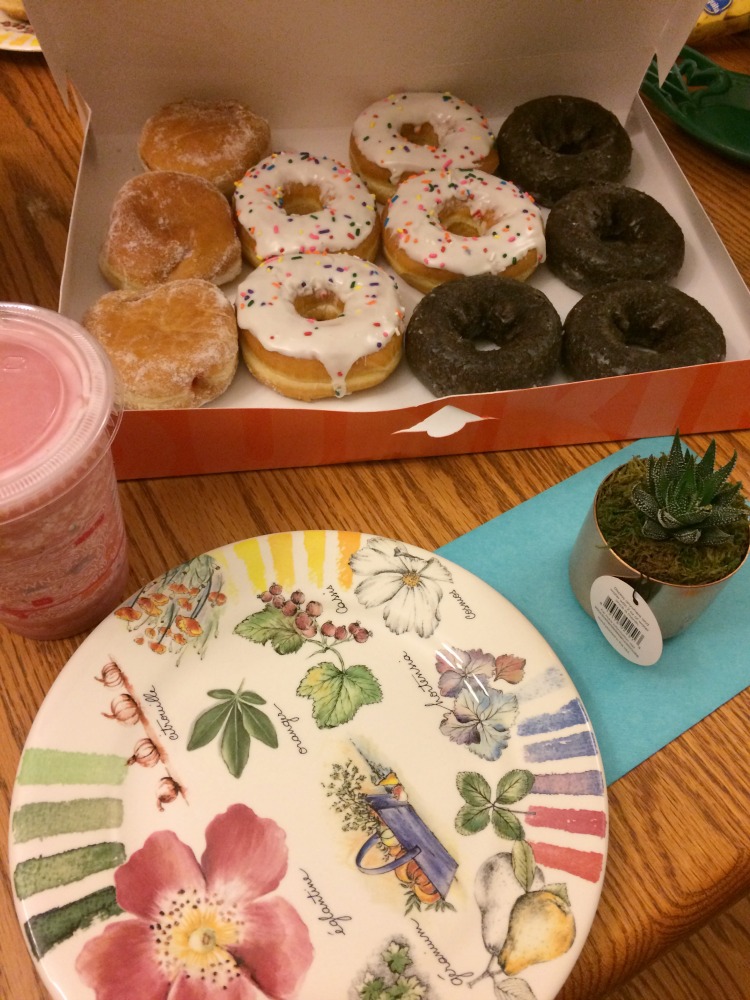 When my daughters came home from school, I gave each of them a bouquet of yellow roses. The yellow roses were so pretty!

Room Makeover
One of my daughters made a birthday list for me, and on that list are changes she'd like to make for her room. She does a fantastic job in keeping her room neat and clean, so I hope to check off all the items on her list for her!
I'm still working on making some of those changes, but I got some of them done this week.
My daughter's room is a coral color with hot pink accents. She's hoping to get rid of the pink accents. The knobs on her dresser and storage bed were in the shape of pink flowers. (This dresser on Amazon is similar to her dresser.)
So, I replaced them with silver knobs. (I also replaced the flower knobs on her twin sister's matching bed in another bedroom.) This bed on Amazon is similar to the one my daughters have.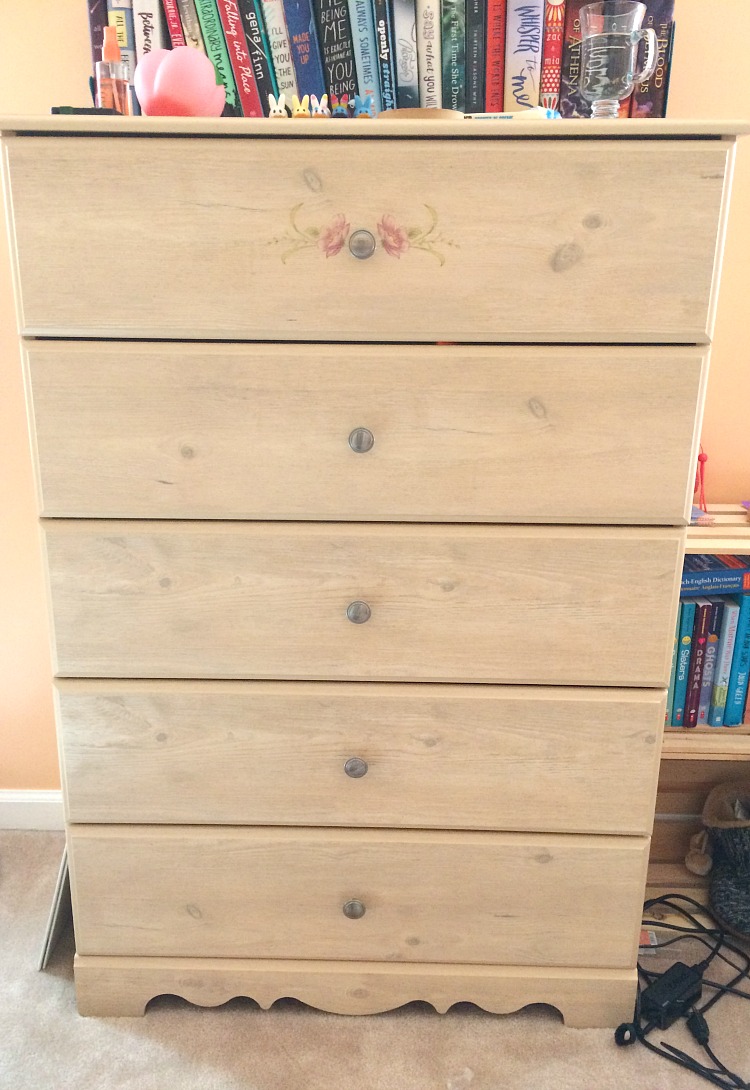 The photo below shows my daughter's bed with the flower knobs and her hot pink comforter. She used to share the room with her sister, and the room was half blue and half pink. Her sister moved into her own room (my former home office) when they entered middle school. I gave both daughters new sheets for their birthday, too. (My daughters no longer favor polka dots.)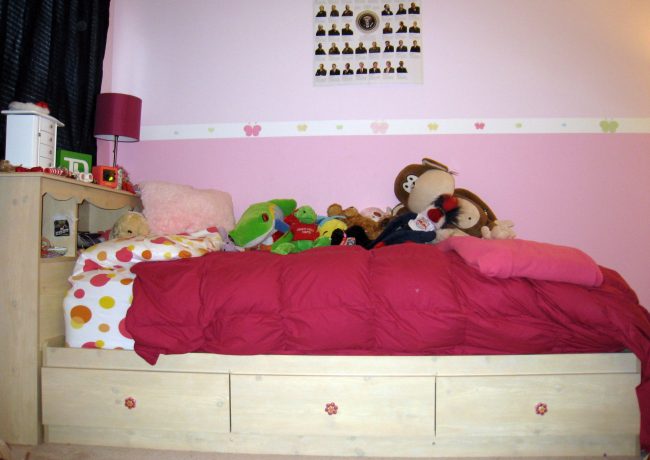 I surprised my daughter by spray painting her pink metal mesh trash can gray. This Pink Metal Mesh Waste Paper Basket
on Amazon is similar to the one she has (before it was painted). She loves the new color!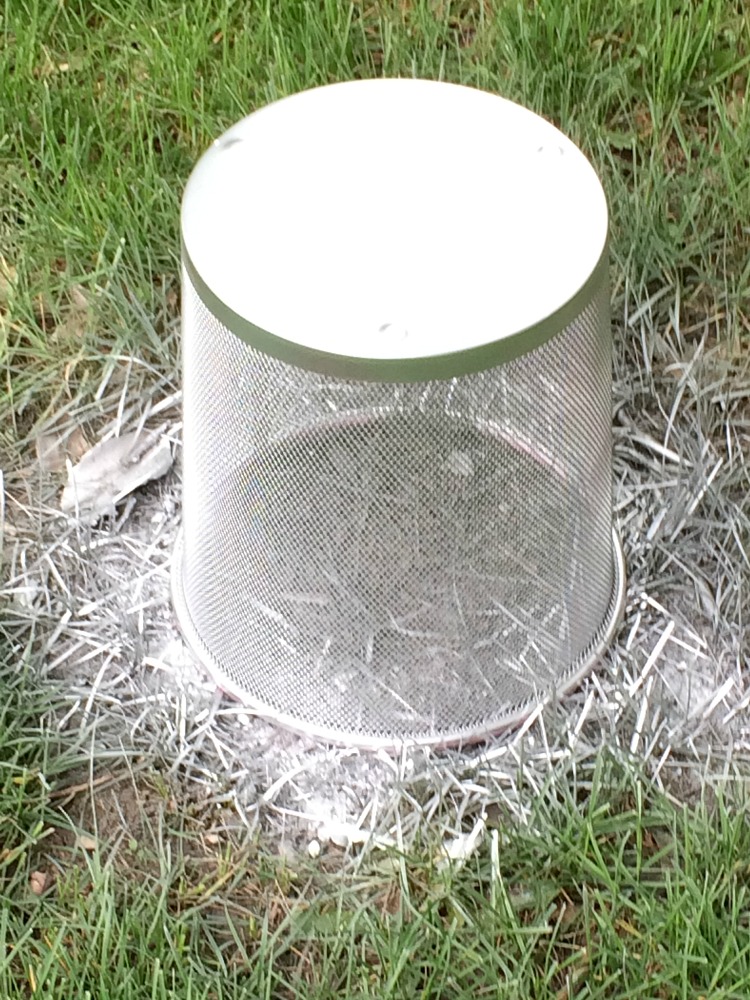 Mother-Daughter DIY
This past weekend my daughter and I spray painted some of the pink items in her room. She has a floor lamp in her room that has a combination of white and pink plastic shades. We spray painted some of the shades gray, and the others white. We also spray painted her pink desk chair gray. This is what the chair looked like before it was painted.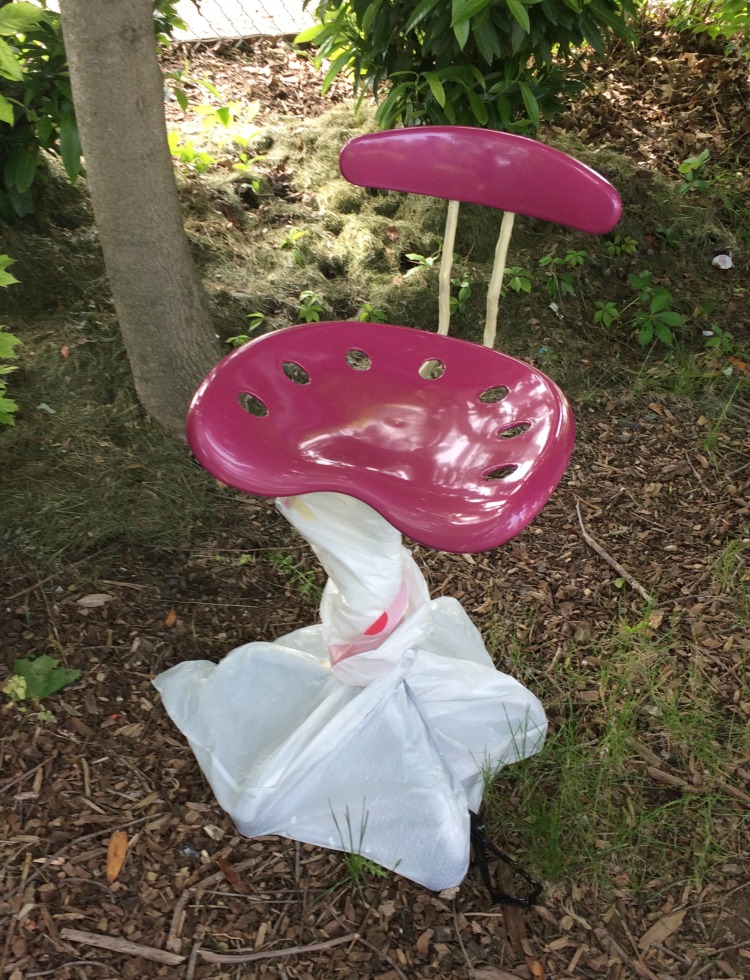 My daughter and I taped the steel parts of the chair before spray painting, and put the legs of the chair in a trash bag that we taped closed. We gave the chair about three coats of gray spray paint. The finish came out perfectly! (The photo below shows the chair before we removed the masking tape from the chair.)

More Bedroom Refresh Plans
For my daughter's room, I still plan to sew a gray comforter cover for her hot pink comforter. I also plan to take down the DIY no-sew curtains that I made for her room two years ago. (I have two sets of these curtains — I might try to sell them. My daughter had picked out the Premier Prints Dandelion White/Coral
pattern.)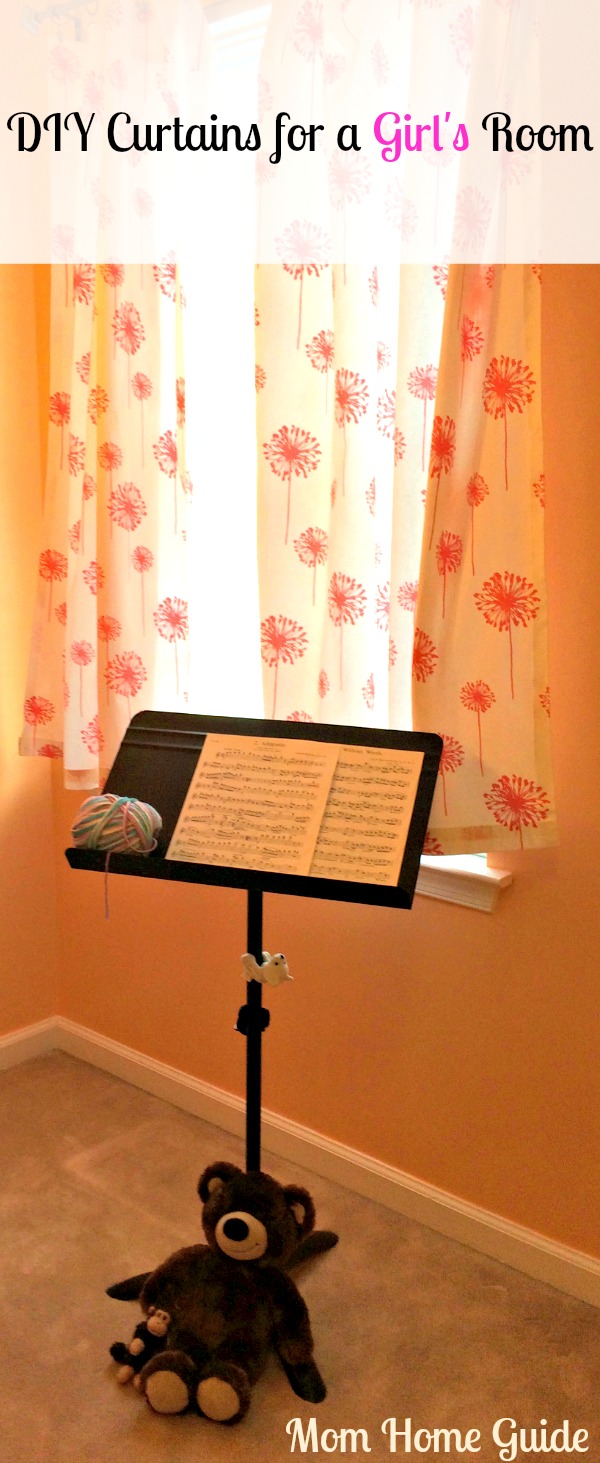 My daughter would like to replace the curtains with clean, white Faux Wood Blinds
. I plan to get new blinds for my other daughter's room, as well.
I have a lot of work to do yet!
Be sure to see my friend, Carrie's Currently post at Curly Crafty Mom to see what she's been up to this month!