"This review was made possible by Double Duty Divas and Dawn. I was provided the featured product free of charge to facilitate my review, but all opinions are 100% mine."
June has been a very busy month here at Mom Home Guide! My twin girls are graduating elementary school this year (time has flown!) and there is so much to do, what with graduation events and parties, and normal end of the year stuff like school trips, school concerts and events and dance and music recitals.
So whenever there is a chance to simplify my daily routine, I am all for it! One thing that I do daily is hand wash my kids' water bottles and thermoses for their lunches. It takes a big toll on my hands, since I often forget to wear gloves. Also, because I am germ-phobic, I do a number on my hands by washing everything in scalding hot water! I am hoping that Dawn Hand Renewal will help simplify my summer by cutting down the time I spend washing water bottles, my skillets and other things that aren't dishwasher safe.
Dawn Hand Renewal Giveaway
When I was given the chance to try out Dawn Hand Renewal Dish Soap, I went for it! Dawn Renewal Dish Soap has moisturizers in it to improve the look of hands in just five uses, so I am looking forward to seeing my new and improved hands! My hands aren't looking so good right now!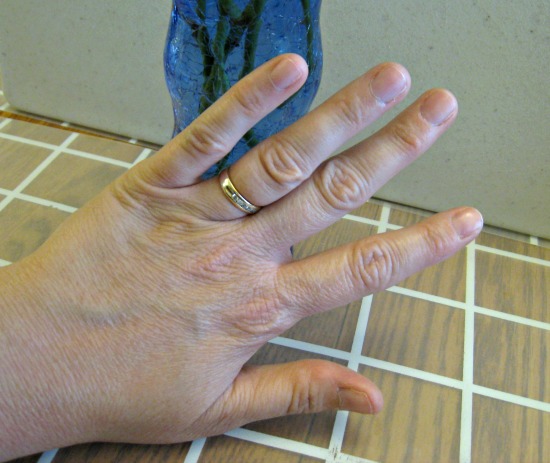 As you can see, my hands get quite dry from all the hand washing and cleaning that I do! I like that Dawn Hand Renewal has great grease-cutting properties. The soap did a great job in helping me to get all the mac and cheese residue out of the girls' thermoses – which can be a difficult job at times!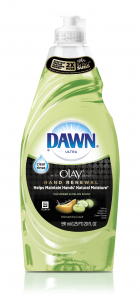 I am thinking that Dawn Hand Renewal will become a permanent fixture in my kitchen!
Beauty Giveaway
To help me usher in a relaxing summer, Dawn sent me the ingredients and supplies for making a homemade exfoliating oatmeal face mask – thanks, Dawn! What's even better is that Dawn will send the Oatmeal Face Mask gift pack to one of my readers! For a chance to win the Face Mask pack, just enter the Rafflecopter below. Good luck!
Included in the giveaway is:
– A Bottle of Dawn Hand Renewal
– Hand towel
– Headband
– Mixing bowl
– A Maple Muddler
– Oatmeal
– Oatmeal face mask recipe
I am looking forward to using the muddler to make some refreshing summer drinks — stay tuned for some recipes!
Oatmeal Face Mask
Now that you've entered the giveaway, why not try the relaxing exfoliating mask that Dawn shared with me!
For the mask, you will need:
– 1 tablespoon of ground oatmeal
1/2 banana
1 teaspoon milk
1. Mash 1/2 banana with a fork in a small bowl.
2. Mix in one teaspoon milk and 1 tablespoon of ground oatmeal. (Uncooked!) Mix thoroughly.
3. Wash your face with lukewarm water to open pores and pat dry with a soft towel. Using a circular motion, rub the mask on your face with clean fingers. Apply the mask in a slightly thick layer.
4. Keep mask on for 10-15 minutes. Wash face with warm water without soap. Splash cold water on your face to close pores. Pat dry with a towel.