"I participated in an Influencer Activation on behalf of Influence Central for Dunkin' Brands. I received a promotional item to thank me for my participation."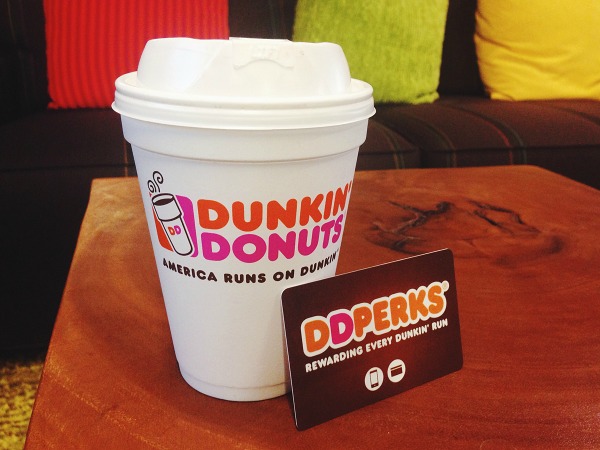 My kids and I have been especially busy this year since they have started middle school! Middle school means that we are up earlier — at 6:30 — and we are busier after school!  On our way to their after-school activities, I often stop by Dunkin' Donuts to get myself a large hot tea for some much needed caffeine,  and some donuts or hash browns for the kids! Since DD Perks is a great money saver for families on the run, I am psyched that Dunkin' Donuts is giving $5 to everyone who enrolls in the DD Perks loyalty program between Dec. 1 and Dec. 5!
To get your $5 enrollment promotion, enroll in the DD Perks loyalty program  between Dec. 1 and Dec. 5 and use the BLOG promo code to get a free $5 credited to your account! What's great is that there's a Dunkin' Donuts mobile app  that you can download to view your DD Perks points balance, see and redeem your awards, get exclusive offers, make easy payments and locate your nearest Dunkin' Donuts! I love that the DD Perks program has an app because I tend to misplace things like loyalty program cards!
Want to know more about the $5 DD Perks enrollment promotion? Follow the #MC and #DDPerks hashtags to find out more about the $5 enrollment promotion on other blogs and across social media like Twitter and Facebook!
Free Stuff with #DDPerks
The DD Perks program is awesome for someone like me! My Dad and I loved Dunkin' Donuts when I was a kid, and we always stopped at a Dunkin' Donuts home on the way home from the beach in the summer! I always looked forward to it and always got a jelly doughnut! Now that I am a mom, I love buying doughnuts for my kids. Since becoming tweens, my kids also have an addiction for the hot tea (light and sweet) and the iced tea (unsweetened with lots of lemon) from Dunkin' Donuts, like their mom does!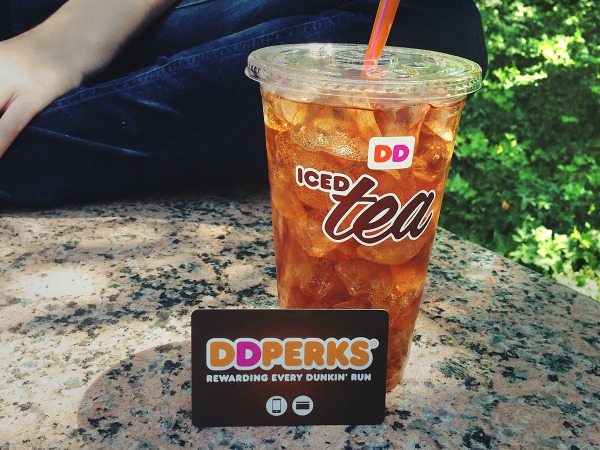 So, it is great that with DD Perks, I can earn 5 points for every dollar that I spend while using my enrolled Dunkin' Donuts Card (either plastic or via the Dunkin' Mobile® App). Once I earn 200 points, I get a coupon for a beverage of my choice! The coupons are great, because I stop by Dunkin' Donuts and use them while doing errands or driving my kids around!
So, if you are a Dunkin' Donuts fan like me, be sure to enroll in the  DD Perks loyalty program ASAP to get your $5 enrollment promotion!
Related articles across the web