In February, I remodeled a large upstairs hallway into a fun media and study space for my kids. My daughters love it. In the space are bookcases for their books, toys and Kindles, a TV and two large plush beanbag chairs that they picked out. One of the best part of the space is the wall decals I used — but more on that later!
My daughters love using the space to read, use their Kindles to play games and do research for school projects and play with their Calico Critter dollhouses.
What they love most about their new space is the accent wall I created for them. The wall is painted a pretty springtime green and is covered with a large wall decal of a tree and woodland animals that they picked out and even helped me to put up. Putting the wall decals up couldn't be easier. All I had to do was plan out where I wanted the wall decals to go, peel the decals off the sheet they came on, and hang them on the wall. Simple!
The wall decals my kids chose are the RoomMates Happi by Dena mural that sells for about $40 on Amazon.com.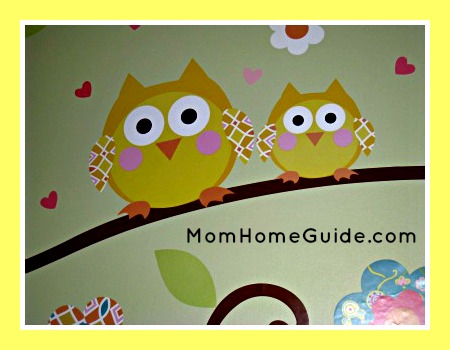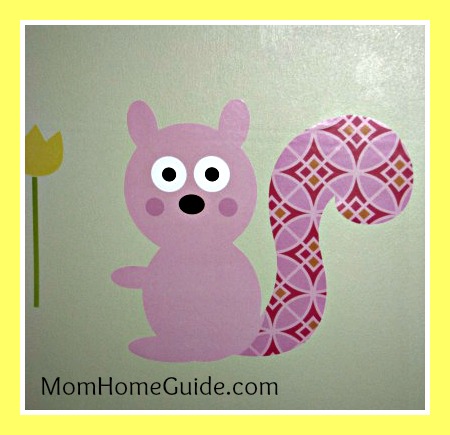 Wall Decals for Every Part of the Home
When my kids were toddlers, I added cute animal wall decals to their bathroom — I figured the wall decals are a great way to make the space more fun for my kids without doing anything permanent. That room is also green (I think you can spot a trend here), so I offered to repaint the room for my kids and give them something a little older, but they don't want me to make any changes just yet — they love the green and the animals!
Not surprisingly, one of the walls in my home's master bedroom has wall decals, too. I spotted the wall decals, which is all in black and features birds around a tree, in Target a year or two ago, and just had to get it. I just love trees and birds!
As you can see, there are lots of wall decals in my home. I am thinking I will have to move on to wallpaper or some other method to create accent / feature walls in my home!
You Might Also Like