This post has been compensated by Collective Bias, INC. and The Coca-Cola Company, all opinions are mine alone. #ServeWithACoke #ShopRite #CollectiveBias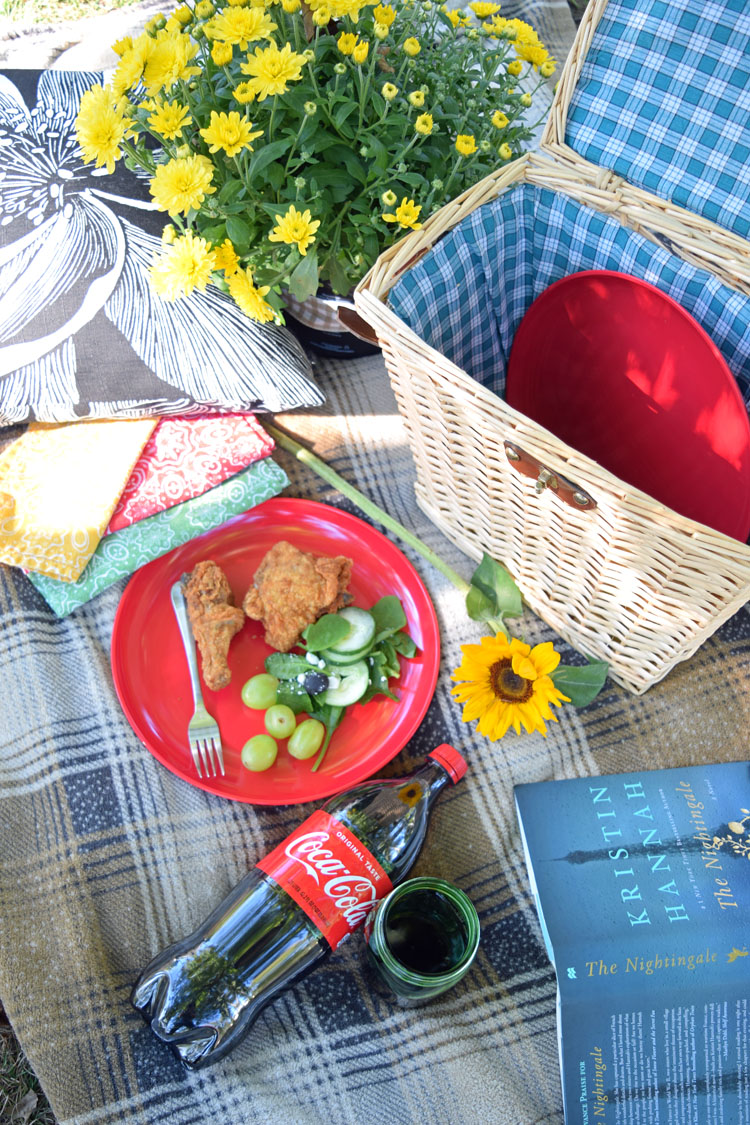 I love this time of year — the cooler temperatures, the beautiful yellows and oranges of mum and pumpkins and the falling autumn leaves. So I try to find some time during the day to enjoy the beautiful scenery. My town has a beautiful park about 2-3 blocks away, so when I can, I like to slip away for a quick and easy picnic!
I have a really cute gingham-lined wicker picnic basket that a friend gave to me and my husband when we got married. It's a sweet little basket for an autumn picnic!
For my picnic, I packed a plaid fleece blanket (to use as a picnic basket), some stainless steel flatware, pretty cloth napkins, some mason jars (for my beverage) and some handy plastic picnic plates. I also packed one of the outdoor pillows I usually use on my home's patio and a good book. I was ready to go!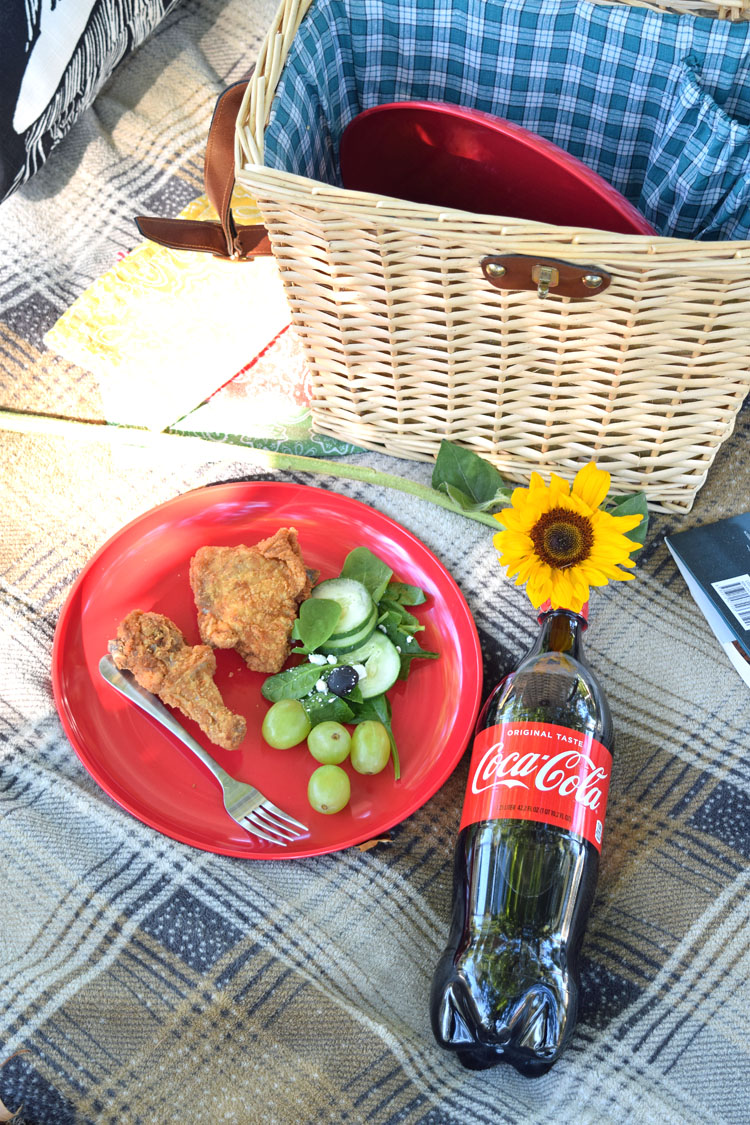 I'm often very busy during the day, especially now that my daughters are back in school. I'm always running errands for them during the day and picking them up from after-school activities at night. I'm always looking for ways to save a little time. Luckily, my local ShopRite has a great section in the store where I can find all sorts of prepared foods. The area is right where the deli counter can be found.
For my picnic, I opted to get some fried chicken and some Coca-Cola from the ShopRite prepared foods section. I also opted to pack a tossed salad to enjoy with my crispy fried chicken and refreshing Coca-Cola. Fried chicken and Coca-Cola pair perfectly together! (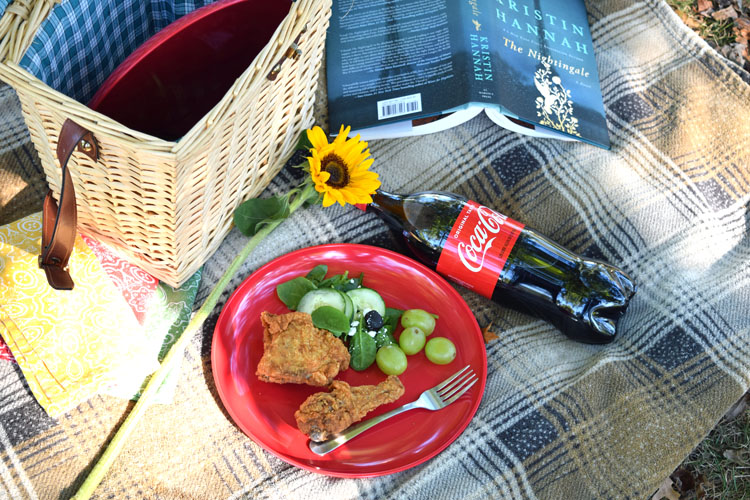 I got all the pre-prepared food I needed for my picnic from my local ShopRite. I found the chicken in the back of the store in the warmer where they have the warm, all-ready cooked chicken.
The Coca-Cola was nearby in the prepared food section. I love that all the food I needed for my picnic was just in one area of the store. I was able to grab what I needed, and head over to buy my food in just minutes!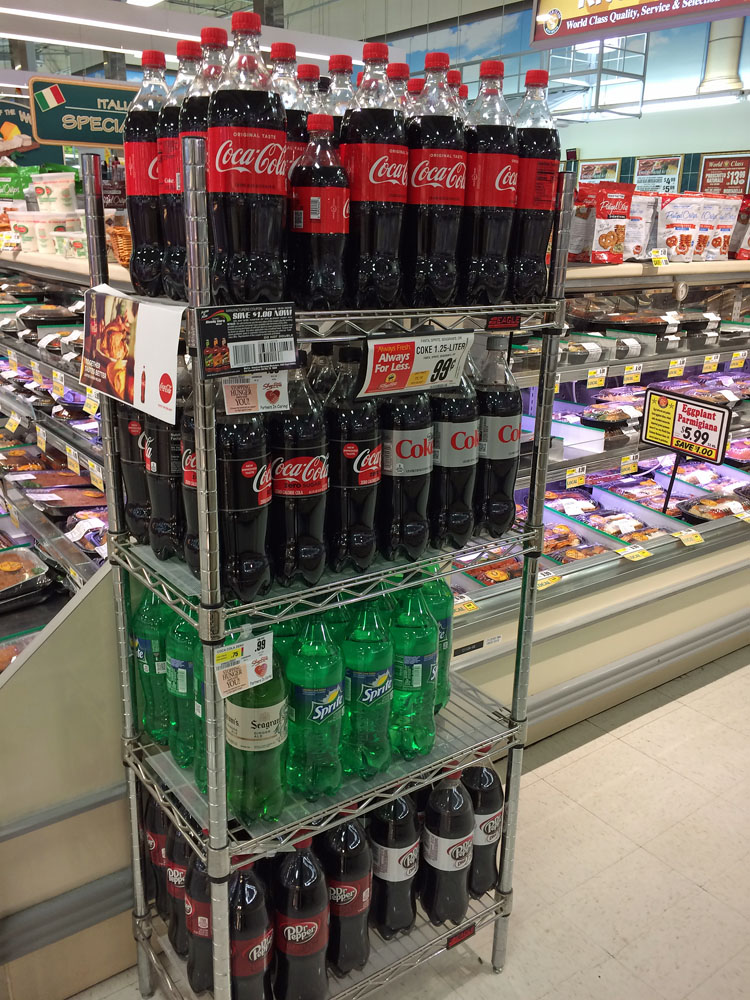 After I picked out my items, all that was left to do was check out and head to my local park to enjoy my picnic!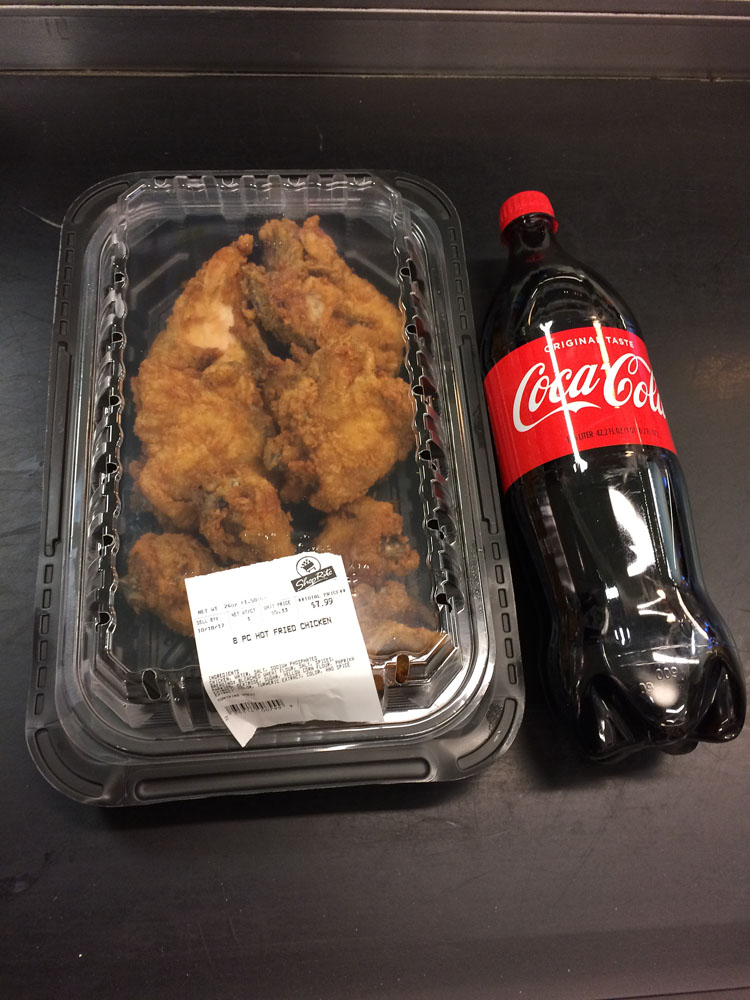 The fall is a great time for a picnic. Plus, if you head out to ShopRite now, you can add a 16 ounce Coca-Cola or a 20 ounce FUZE to a Ready Pac 11oz Bistro Bowl (salad) for $.50 with your Price Plus Club Card.
You can also save $.99 when you buy a ShopRite Kitchen 8-Piece Fried Chicken and either a 1.25 liter Coca-Cola, 1 liter DASANI or a 1 liter FUZE Iced Tea with your Price Plus card. (An even better incentive to pack a picnic!)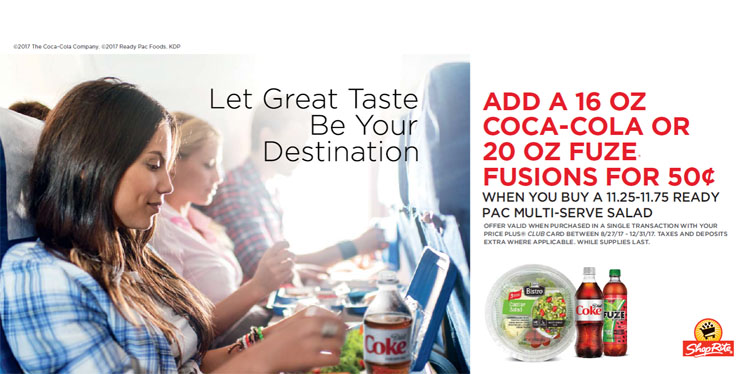 My neighborhood has a park just down the street that is really adorable. I love the view of the sweet houses across the street from the park. I think it's picture perfect!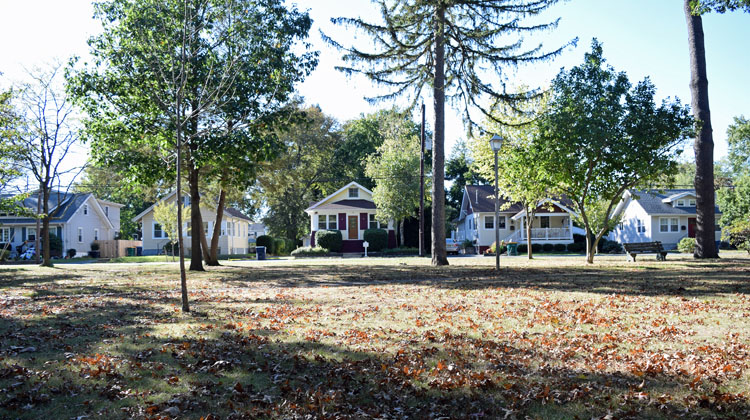 I am looking forward to more picnics in the park this fall. How do you carve time out time for yourself during the busy school year? Please share in the comments!
For even more great Coca-Cola pairing ideas, visit Coca-Cola – Eats.