This post contains Amazon affiliate links for your shopping convenience. If you click on a link and make a purchase, I earn a small commission to help fund this blog. Thanks!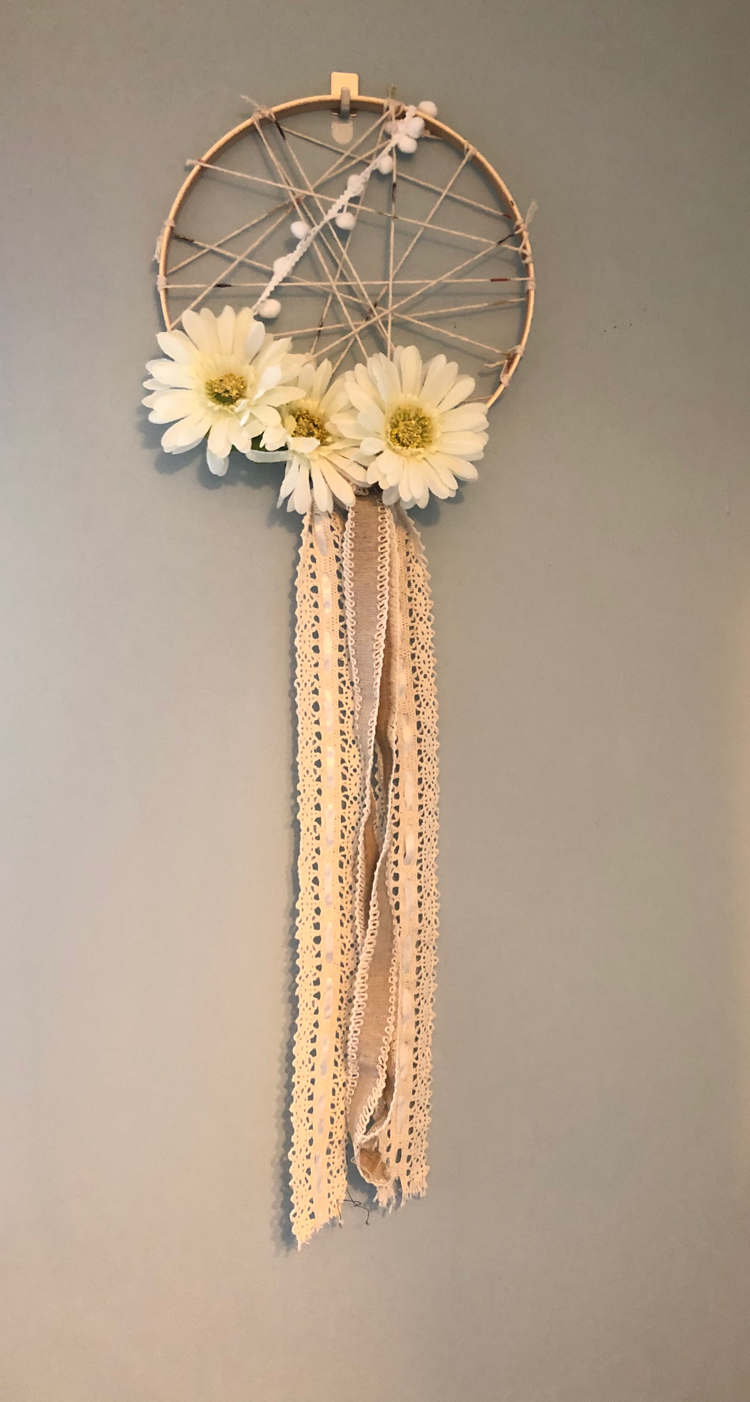 Today I will be sharing an easy dreamcatcher wall hanging that I made for the hall bathroom reveal that I shared last week.
The day before my hall bathroom reveal post was going live, I decided that the room needed another piece of wall art. I was inspired by the cute pom-pom strewn "dreamcatchers" by Maggie Holmes Design.
The style of this dreamcatcher is really simple to make. It doesn't feature the weaving found in a traditional dreamcatcher, but it's still very pretty.
Dreamcatcher Supplies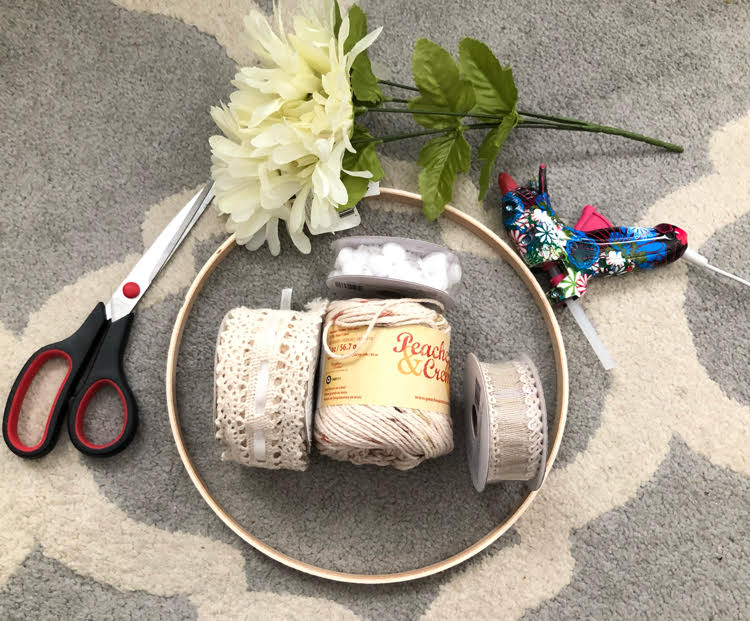 Wood Embroidery Hoop
Antique White Yarn
Faux White Flowers
Cotton Crochet Ribbon
and Jute Burlap Ribbon
Tiny Pom Pom Ball Fringe Trim
Scissors
Glue Gun
and Hot Glue Gun Sticks
Dream Catcher Wall Art How To
To start my dream catcher, I first removed the inner hoop of the dream catcher by loosening the screw on the outer hoop. I removed the inner hoop and set the outer hoop (with the metal screw) aside.
I tied a long length of yarn onto the inner hoop with a knot.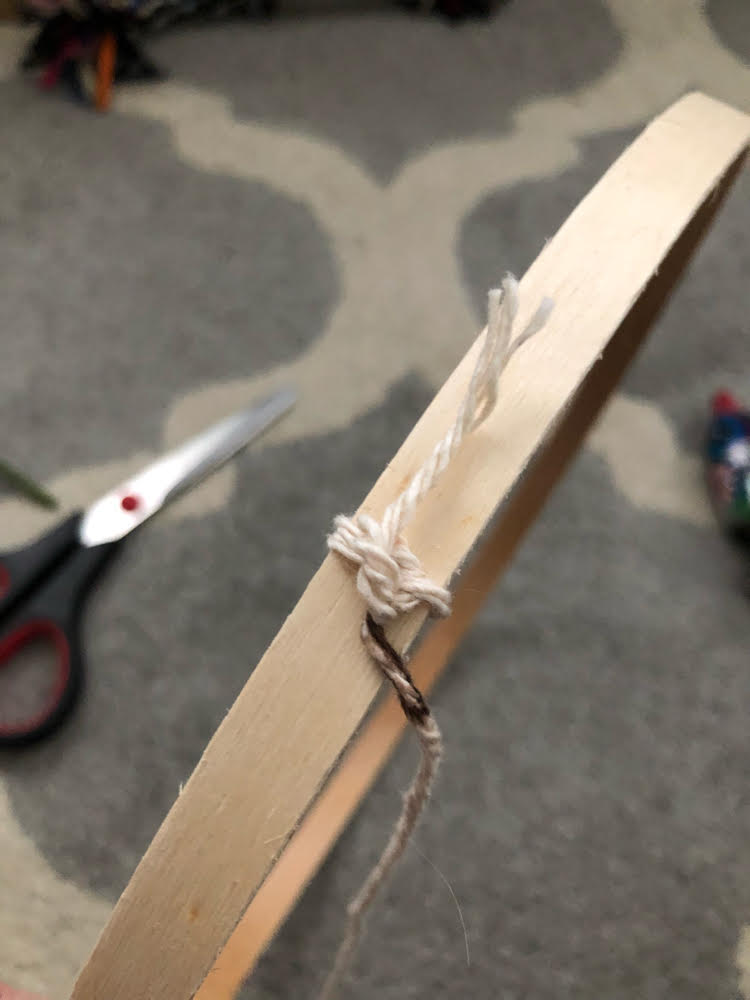 I then stretched the yarn across the hoop and around the edge of the hoop in various patterns.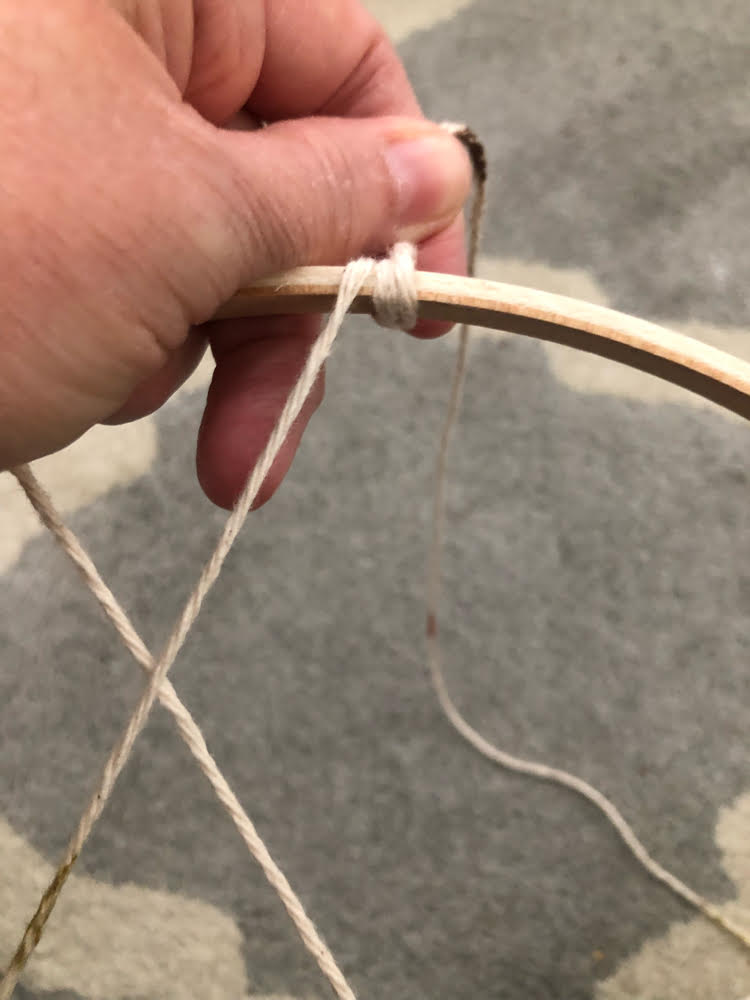 When I was happy with how the yarn looked, I tied off the yarn on the hoop.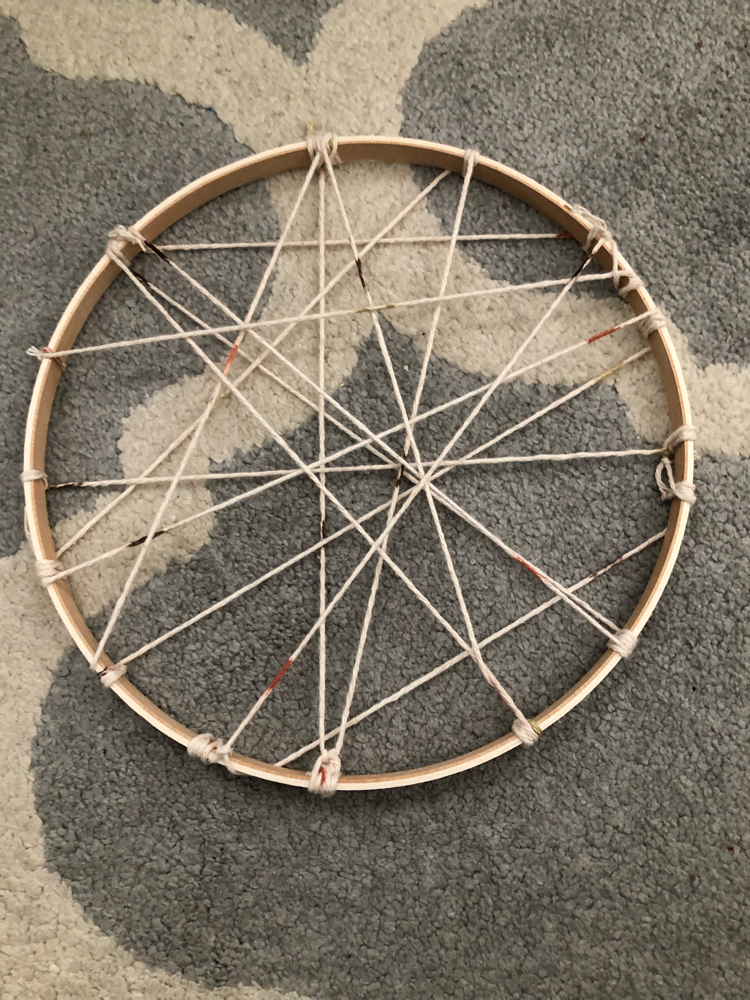 I used my glue gun to glue on some faux flowers. I then folded lengths of lace and tied them onto the dream catcher by pulling the lace through the loops I made.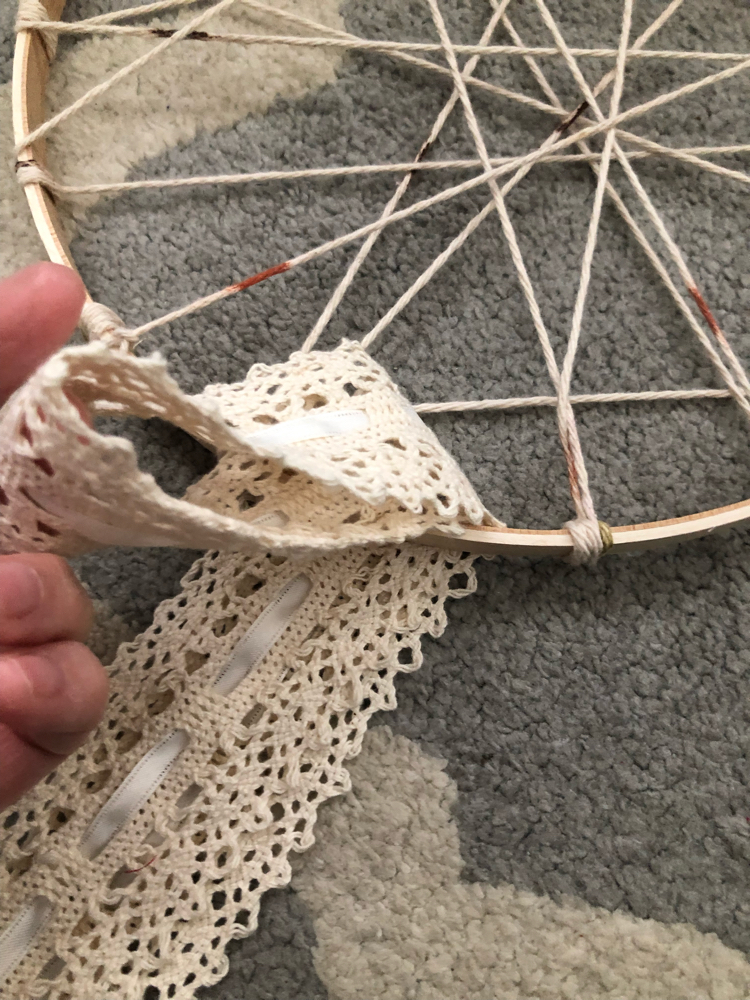 This dreamcatcher was an inexpensive and quick project. I think it adds a nice touch to my home's recently updated hall bathroom. The bathroom features a DIY painted bathroom cabinet, a DIY framed bathroom mirror, mason-jar-potted cacti and a beautiful painting by my daughter.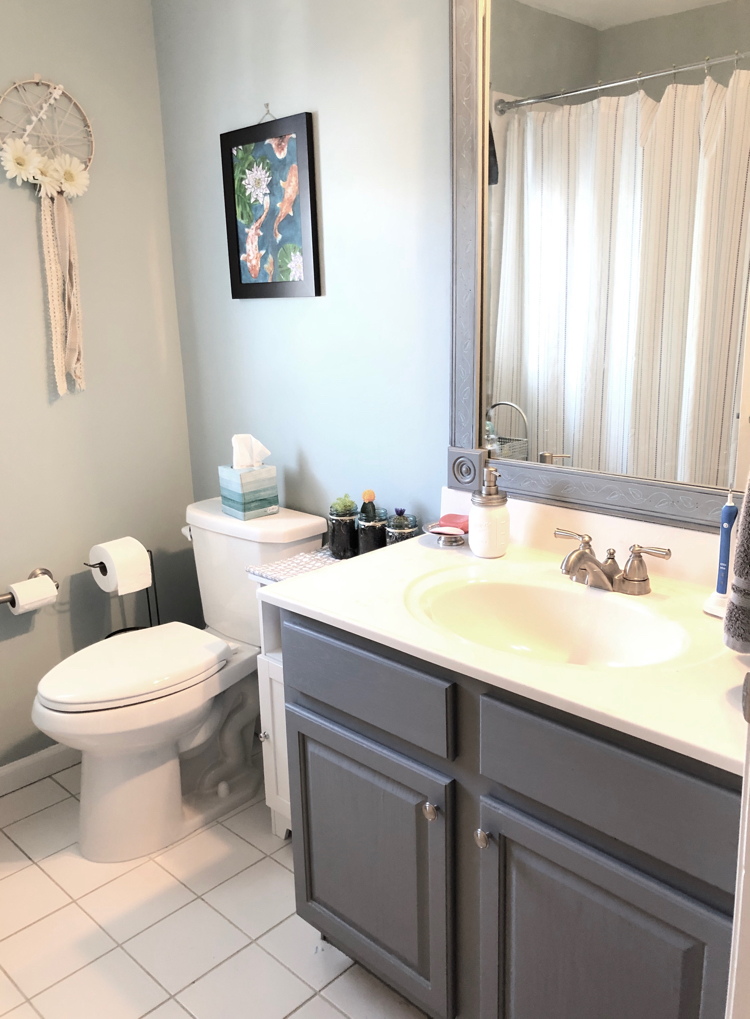 Visit my bathroom reveal post for more details on how I completed my thrifty bathroom upgrade.
This post was shared at the Tuesday Turn About Party.