** I am a DecoArt blogger. I received free product in exchange for my review. All opinions expressed in this post are my own.
This post contains Amazon affiliate links.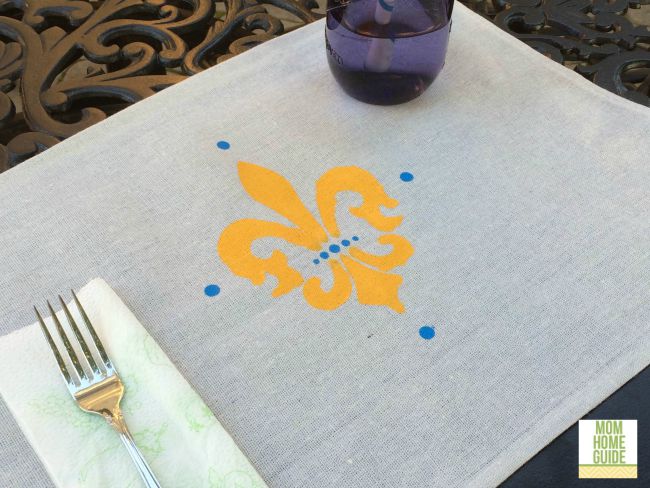 I love to entertain outside during the summertime, but didn't really have anything pretty placemats for my patio's beautiful wrought iron table. So I decided to make my own drop cloth placemats!
You might wonder why I used a drop cloth to make my placemats. I used a drop cloth because drop cloths are super cheap (you can get one for less than $12), durable and look a lot like linen! I only needed 1 drop cloth to make my 4 placemats, and had a lot of fabric left after my project!
These placemats are perfect for eating pond side by my family's new patio pond! (CLICK HERE for my PATIO POND GIVEAWAY! Giveaway ends 8/29/15.)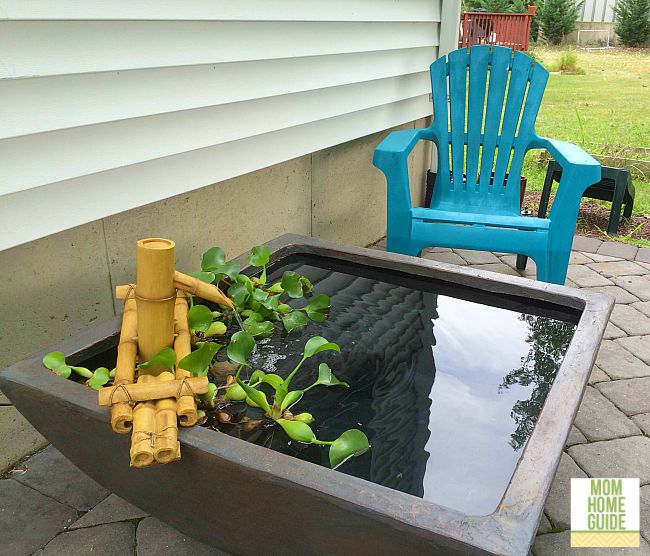 Materials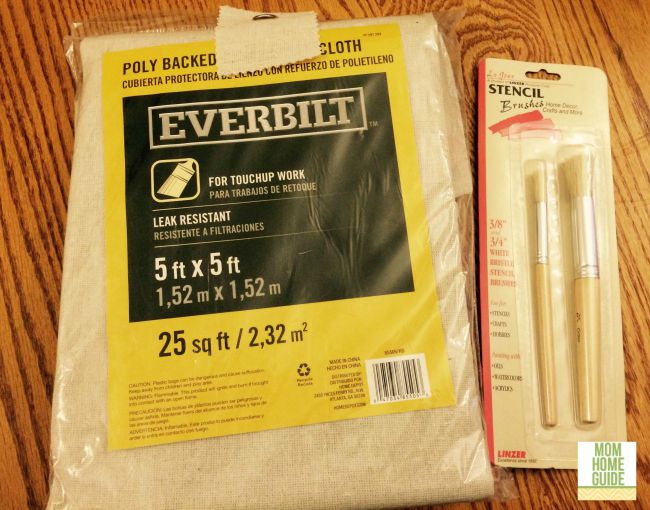 1 2-ounce bottle of Americana multi-surface acrylic paint in bluebird
1 2-ounce bottle of Americana multi-surface acrylic paint in bluebird in school bus
1 canvas drop cloth
rotary cutter
iron
ironing board
sewing machine
sewing thread
Instructions
To dress up my drop cloth, I used a 2-ounce bottle of Americana multi-surface acrylic paint in bluebird (blue) and a 2-ounce bottle of school bus (yellow) by DecoArt. I love the bright and happy color combination of blue and yellow! Even the names of the paints make me smile!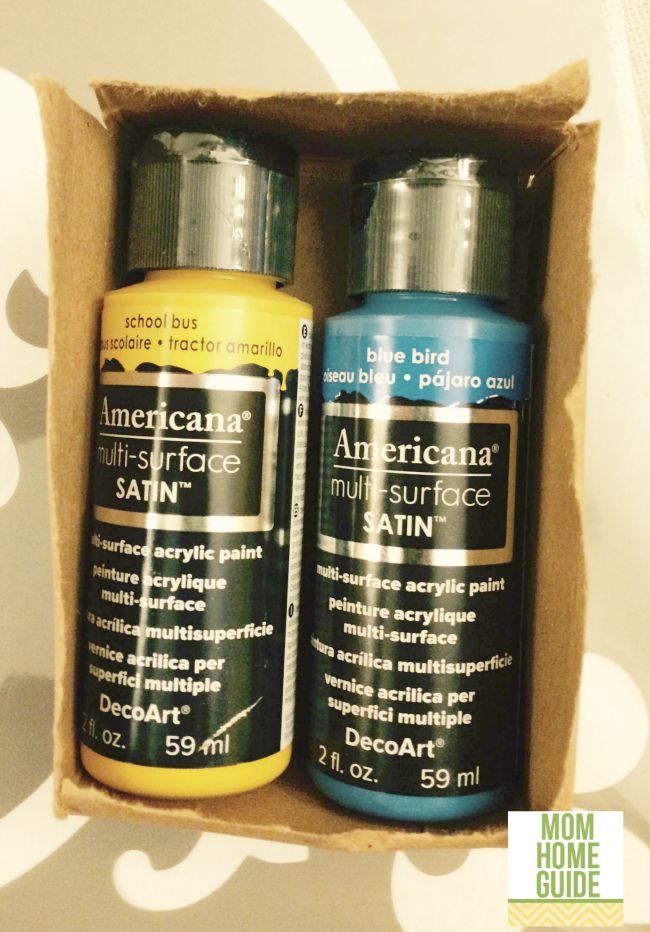 I started out by cutting four placemats out of my drop cloth. To measure my placemats, I took and old placemat that I have and traced the placemat onto my drop cloth — then repeated that step three extra times! (My placemats are about 12″ x 18″.) I cut out my placemats using a rotary cutter and a cutting mat.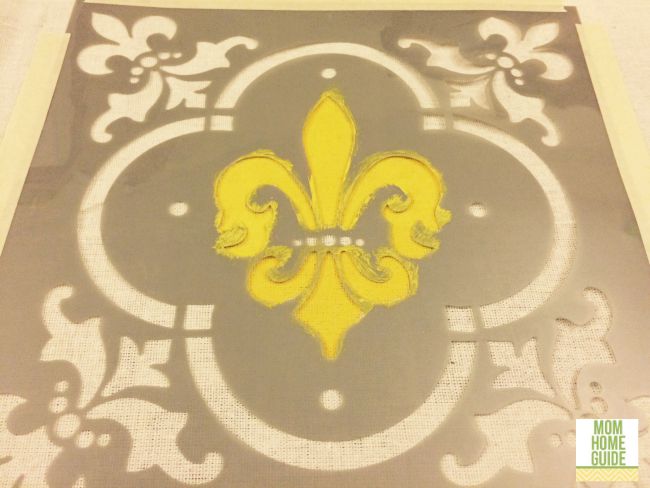 After I got my four placemats cut out, I got to stenciling. I chose to work with the Fleur de Lis Tile Americana Decor stencil. (I chose to stencil only the center part of the stencil for my placemats.) Stenciling my placemats was quite easy! I simply taped my stencil to each placemat with some masking tape, and lightly dabbed on paint onto each stencil with a stencil brush. Stenciling my placemats only took a few minutes!
After the stenciling was complete, I folded and pinned the sides of each placemat down 1/2 inch and stitched all the way around for a neater look.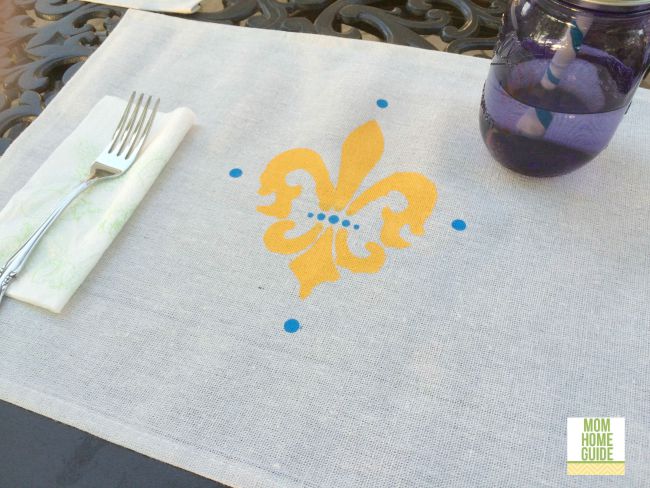 I really like how my stenciled DIY drop cloths came out — I think they will be perfect for summer entertaining!
I love working with DecoArt's products — the paints are super easy to apply and work with! You might want to check out the DIY beverage cart that I painted with Americana Decor Chalky Finish Paint.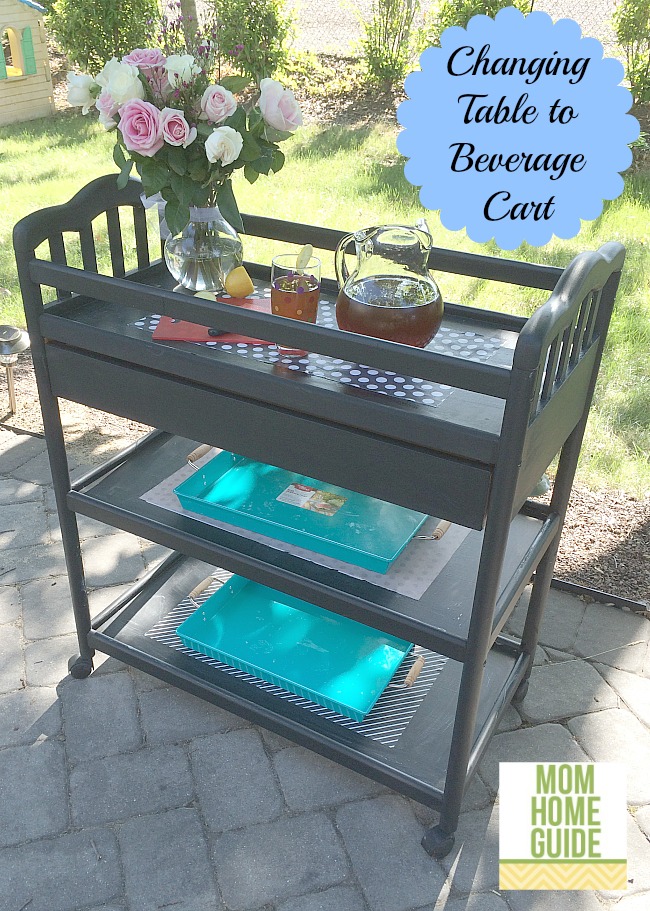 I shared my DIY Drop Cloth Placemats at Drop Cloth Project Ideas.