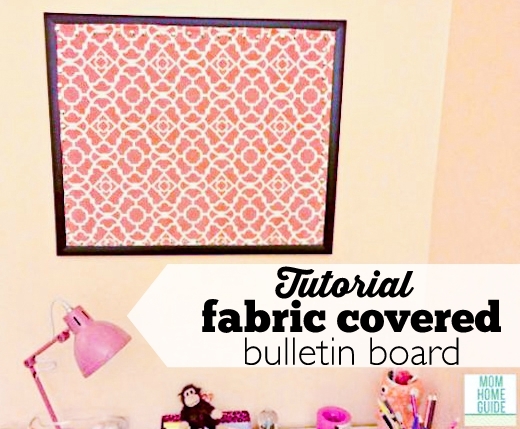 I can't believe that the new school year is almost here! In my daughters' school district, school starts in about two and a half weeks! So, to get my kids ready for school, I made custom fabric covered bulletin boards for them!
I found a fun and easy way to put the bulletin boards together — I simply cut the fabric to fit the cork part of inexpensive bulletin boards, and pinned the fabric onto the board with decorative silver tacks!  My kids love their new bulletin boards, since they each picked out their own fabrics, and the boards match the decor of their bedrooms!
I am sharing the full tutorial for my easy DIY fabric covered bulletin boards at Ask Anna — hop on over to Ask Anna to see more photos of both bulletin boards and to get the full craft tutorial!