This shop has been compensated by Collective Bias, Inc. and its advertiser. All opinions are mine alone. #MoreMomentsWithExcedrin #CollectiveBias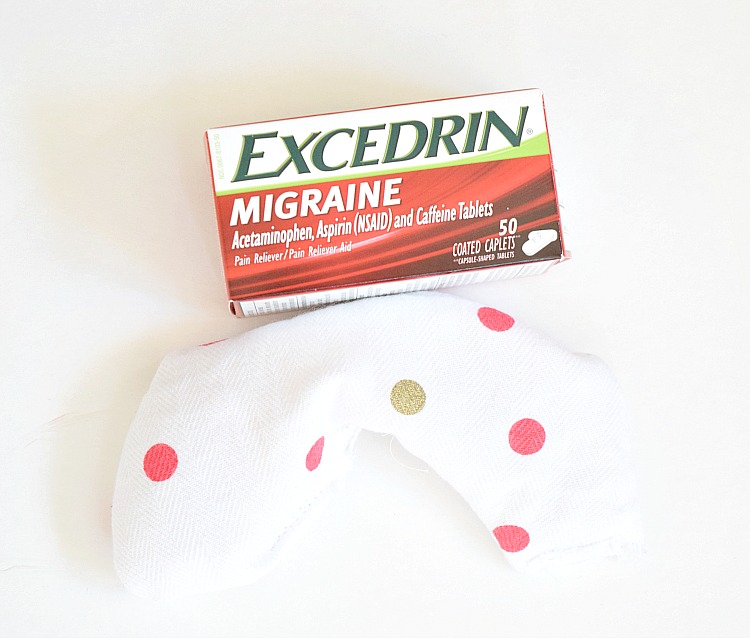 I've been getting headaches ever since I was a kid. The type I get are pounding migraines that ruin my day. My headaches are often triggered by stress – or when I don't take the time to eat and take in enough fluids. (When I need to get work done, I often forget meals.) That's when I reach for Excedrin® Migraine, which works best for my headaches.
I got one of those headaches the day of my sister's wedding shower. I spent months planning the backyard shower, and a slew of my sister's soon-to-be in-laws were invited. I've never hosted a party that big before, or cooked that much food! Needless to say, I was frazzled the day of the party. I was trying to get too much done in too little time, and neglected to eat breakfast and drink some water before the big event. I got an awful, throbbing migraine headache. The below photo shows a cupcake platter I made for the big day.
I was lucky that two of my sister's in-laws helped me the day of the shower, so I got to slow down a little. I was able to take Excedrin® Migraine with some water, rest and get a bite to eat. By the time the guests arrived, I was feeling a lot better and was able to enjoy the day. Excedrin® Migraine starts to relieve migraine pain in 30 minutes and is #1 Neurologist recommended. (*Among OTC medicine for migraines. Symphony Health Solutions, 2016.)
I pick up my Excedrin® Migraine at my local Walmart in the aisle where pain relievers are sold. Use as directed.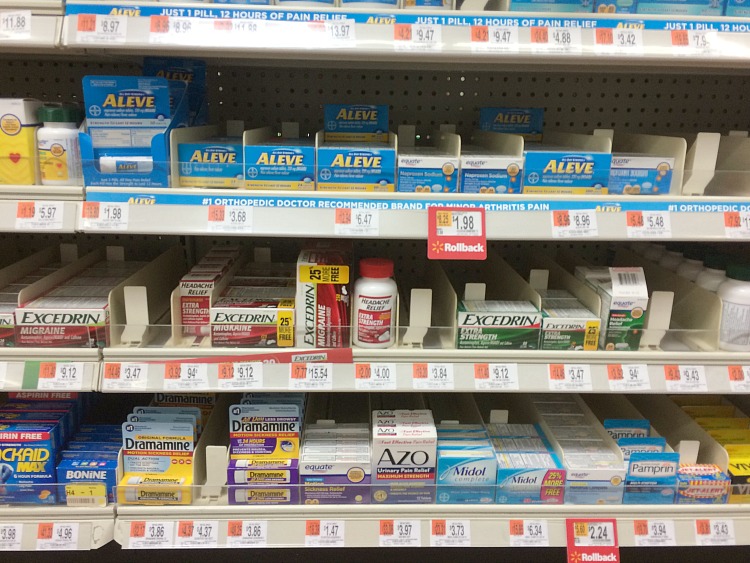 I frequently got migraines when I was younger. (I didn't know that my headaches were migraines until I was diagnosed by a doctor years later — be sure to consult your doctor if you think you are suffering from migraines.)
When I get migraines, I often get eye pain, and both light and sound are painful. When I get these headaches, I used to lie in a quiet room with the lights off with a wet wash cloth on my forehead. That's before I discovered Excedrin® Migraine and made my DIY eye mask.
DIY Eye Mask Tutorial
When I get a migraine, I like to pair Excedrin® Migraine with a comforting rice-filled eye mask that can be used warm or cold. (I keep my eye mask in the freezer.) Using an eye mask is so much better than a wet wash cloth, because the eye mask is cool, not wet, and stays colder longer.
Eye masks are simple and inexpensive to make. I'm not really an accomplished sewer, but I was able to make my eye mask in less than 15 minutes, and for less than $5.
Homemade Eye Mask Materials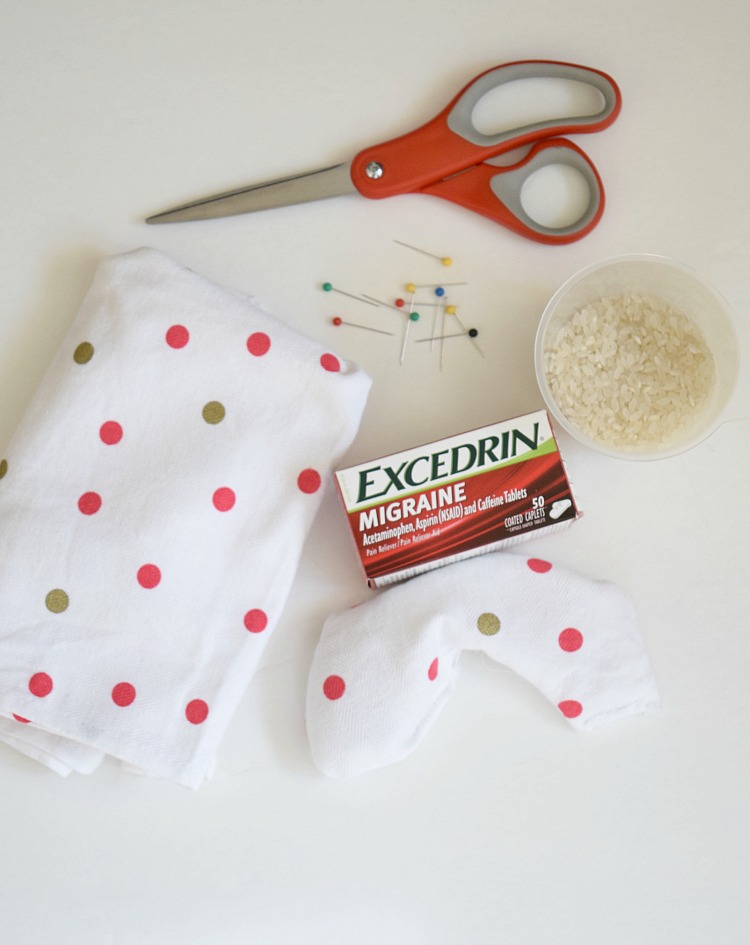 Scissors
Cotton Dish Towel
1-2 Cups Rice
Straight Pins
Sewing machine (or hand needle) and thread
Sleep mask, large pair of glasses or sleep mask template
Directions
Wash and dry a cotton dish towel.
Iron the towel to remove wrinkles.
Fold your cotton dish towel in half.

Use a large pair of glasses/sunglasses or a sleep mask to trace out an eye mask. (If you don't have a pair of eyeglasses, sunglasses or an eye mask, it's easy to find eye mask templates online.)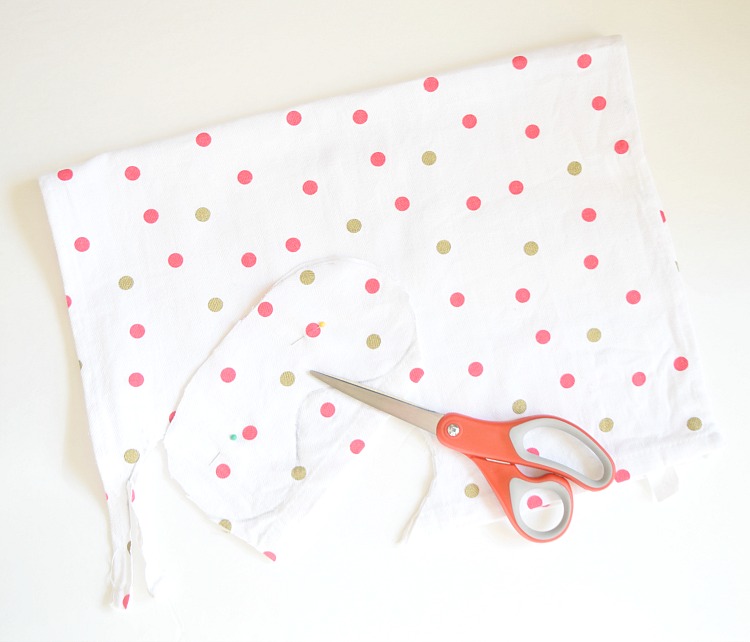 Pin the right sides (the printed sides) of the eye mask together with straight pins. Either hand-sew or sew the eye mask right sides together with a sewing machine, leaving at least a two-inch opening.
Turn your eye mask right side out.
Carefully fill the eye mask with rice. I poured my rice in with a measuring cup, carefully holding my eye mask over the canister in which I keep my rice. If you have a funnel, you can also use that.
Hand stitch the opening of the eye mask closed, or use a sewing machine.
Your eye mask is complete!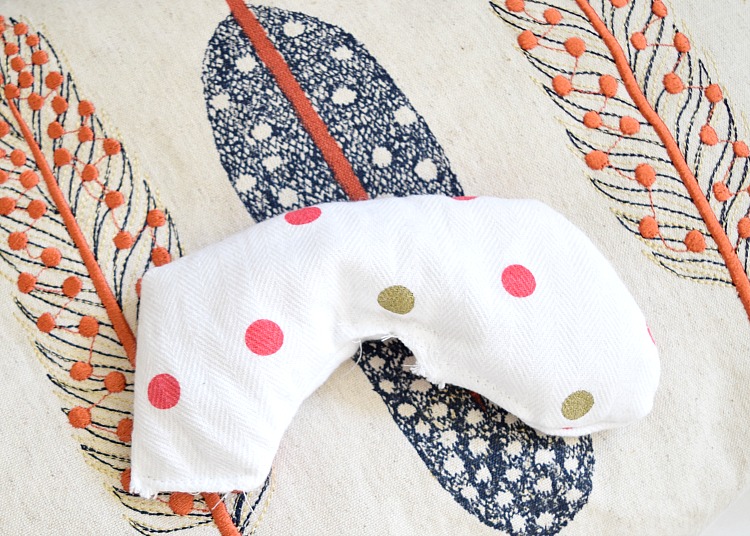 To use, you can chill the mask for a while in the freezer. If you prefer a warm eye mask, heat it up in a microwave for a minute or two until warm.