*This post contains Amazon affiliate links. If you click a link and purchase an item, I'll receive a small commission to help fund this blog. Thanks!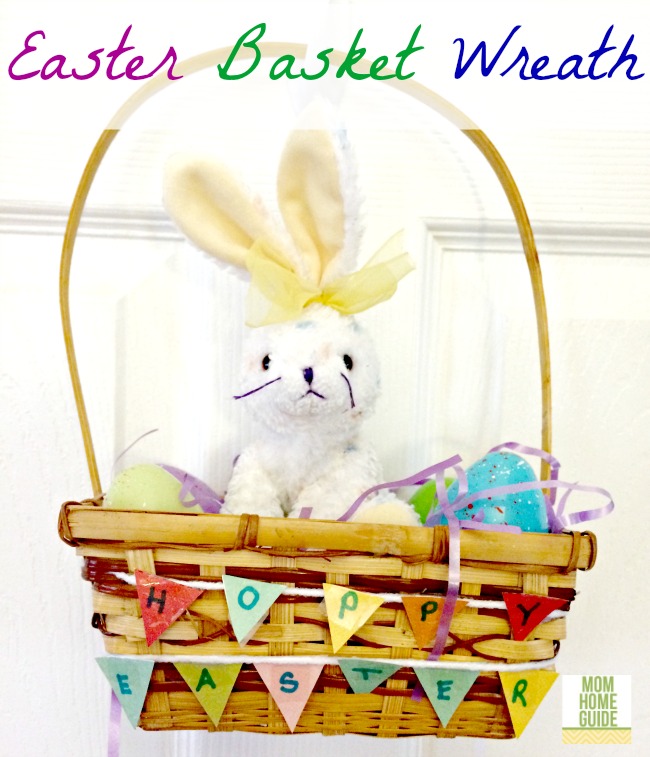 Easter snuck up on my this year, so I had to make a quick Easter wreath for my door. I did some scrounging around in my home's basement, and found a few materials for a quick and easy Easter basket wreath!
Easter Basket Wreath Supplies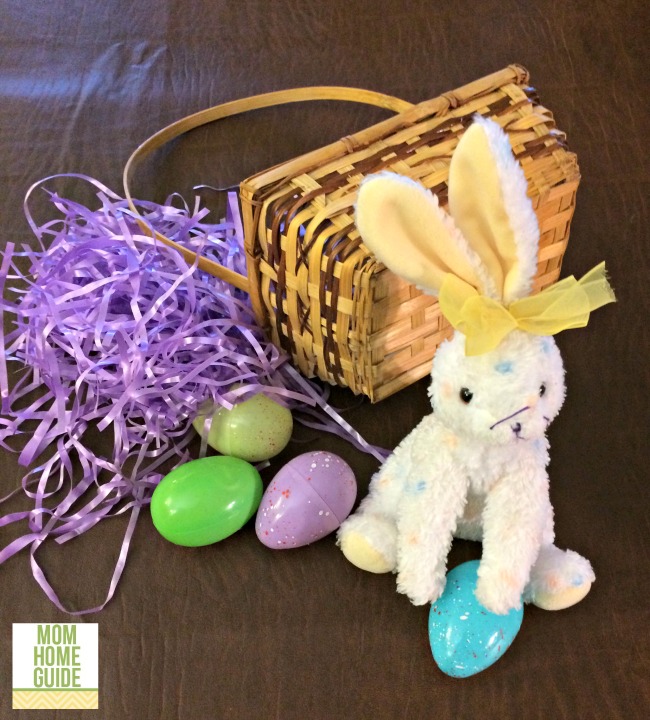 Easter Basket
Plush Bunny
Plastic Easter Eggs
Easter Basket Grass
Yarn
Scrapbook Paper
Scotch Tape
Markers
Scissors
To make this wreath, I simply placed my stuffed bunny, the plastic Easter basket grass (you could use shredded paper, too) and the plastic Easter Eggs in the basket. I didn't use any glue, but if you would like to make your Easter basket items extra secure, you could hot glue them into place.
I cut mini triangles out of scrapbook paper and wrote the letters to form the words,"Hoppy Easter," on them. I taped the triangles onto a piece of yarn to make my "Hoppy Easter" banner. I tied the yarn around the Easter basket and knotted it into place.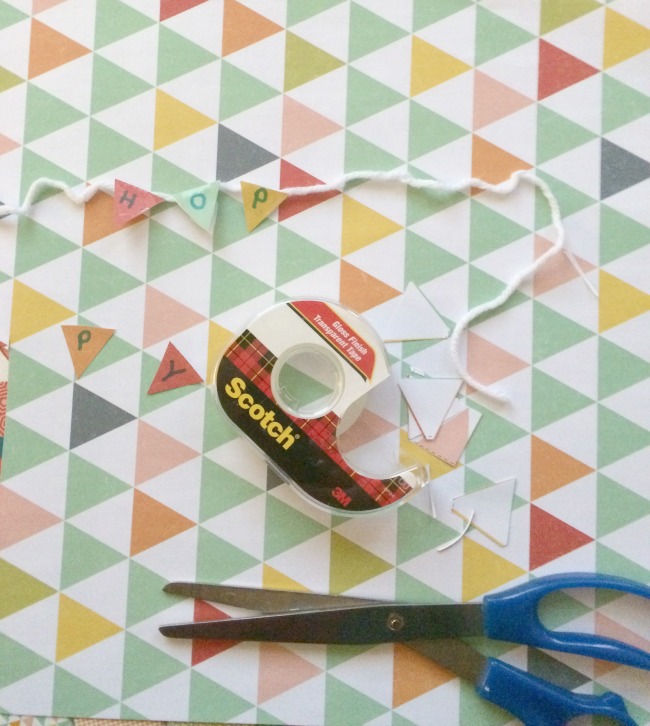 In about 20-30 minutes, I had a cute Easter basket wreath for my home's door! My kids love it!
I hope everyone has a happy Easter!
This post was shared at: Motivational Monday and Creative Spark Link Party
Related articles across the web