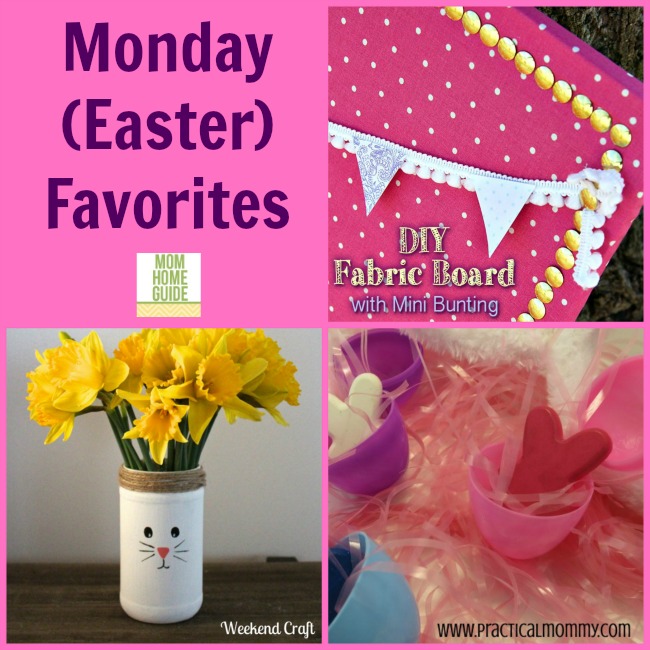 Hey, everyone! Happy Monday! Hope you had a great weekend! Today I am sharing my favorite projects that were shared at last Wednesday's A Little Bit of Everything Link Up Party.
Easter is coming up soon, so I just adore the DIY Recycled Easter Bunny Vases by Weekend Craft! Her tutorial shows how you can turn any ordinary glass jar (in this  case, a jar for store bought salsa) into fun Easter decor!
I also love the DIY decorative fabric pin board by Curly Craft Mom. My twin daughters' birthday is coming up soon, so maybe this is something I can make and customize for their rooms for their birthday!
I think the DIY Easter Bunny Crayons by Practical Mommy is such a smart idea! I have lots of broken crayons in my home's basement, so I'd love to try out this craft!
Next Monday I will be sharing my favorite projects from this week's A Little Bit of Everything Link Up Party, so be sure to link up your latest projects, recipes or crafts this Wednesday!
Related articles across the web