This post is sponsored by BabbleBoxx.com.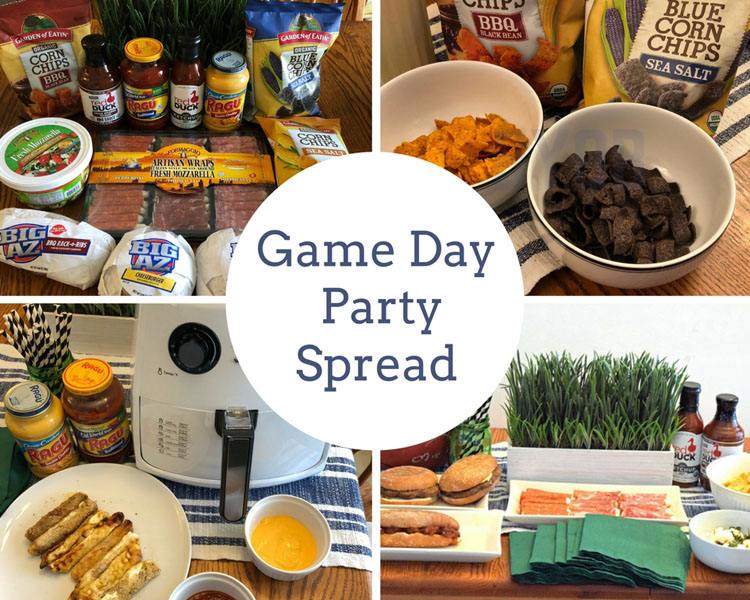 I like getting friends and family together to watch the big game. But while I love watching the game with a crowd of friends and family, I don't always enjoy cooking for a big crowd. I came up with a delicious and easy food spread that I can serve for the big football game without spending too much time in the kitchen.
RAGÚ Sauces
I often feel that a delicious sauce makes a meal and makes just about everything taste great! So, I'll add some RAGÚ ® Old World Style Traditional Sauce and RAGÚ® Double Cheddar Sauce to my table. RAGÚ Old World Style Traditional spaghetti sauce is a classic tomato sauce with vine-ripened tomatoes. RAGÚ Double Cheddar Sauce features cheddar, Parmesan and Romano cheeses. The Double Cheddar Sauce is perfect for making a delicious mac & cheese! Mac and cheese is always a big crowd pleaser. (Read on below for more on how these sauces fit into my game day menu!)
Garden of Eatin'® Chips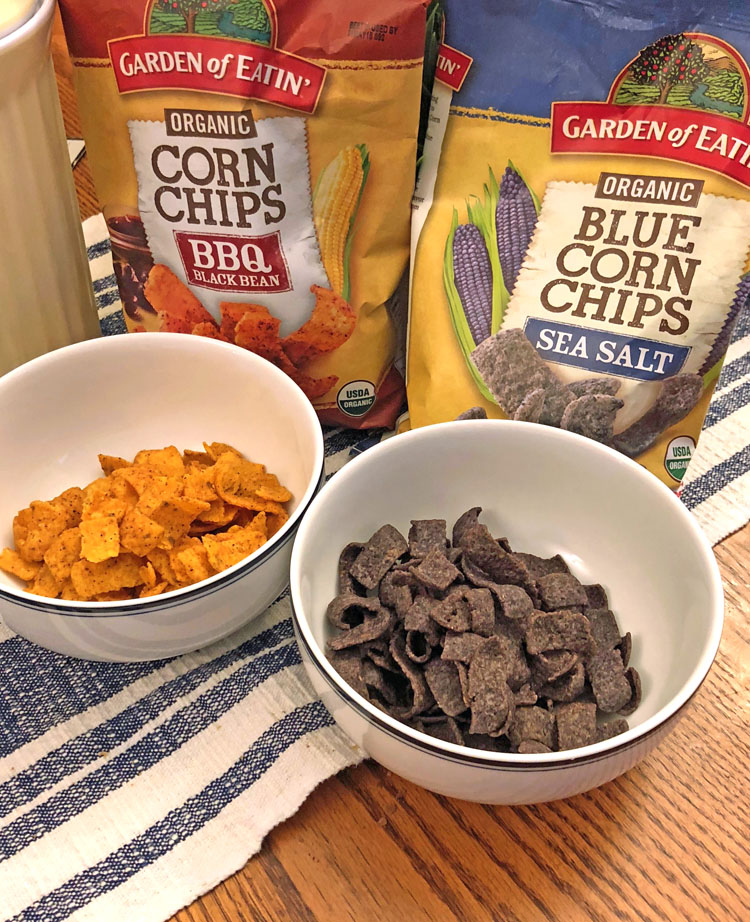 I think chips are a must-have for any party spread! I know my friends and family will love the Garden of Eatin'® corn chips. They are made with NON-GMO ingredients and come in three delicious flavors — Corn Chips with Sea Salt, Corn Chips BBQ Black Bean, and Blue Corn Chips with Sea Salt. Plus, you can now get 75 cents off any one variety of Garden of Eatin'® corn chip.
Red Duck Sauces
On my game day table, I'll add some Smoked Applewood Molasses BBQ Sauce and Smoky Ketchup from Red Duck Foods. These sauces are organic and have a delicious smokey taste. You can use the code BABBLEBOXX to get 25% off any purchase through February 28th 2018 at Red Duck Foods.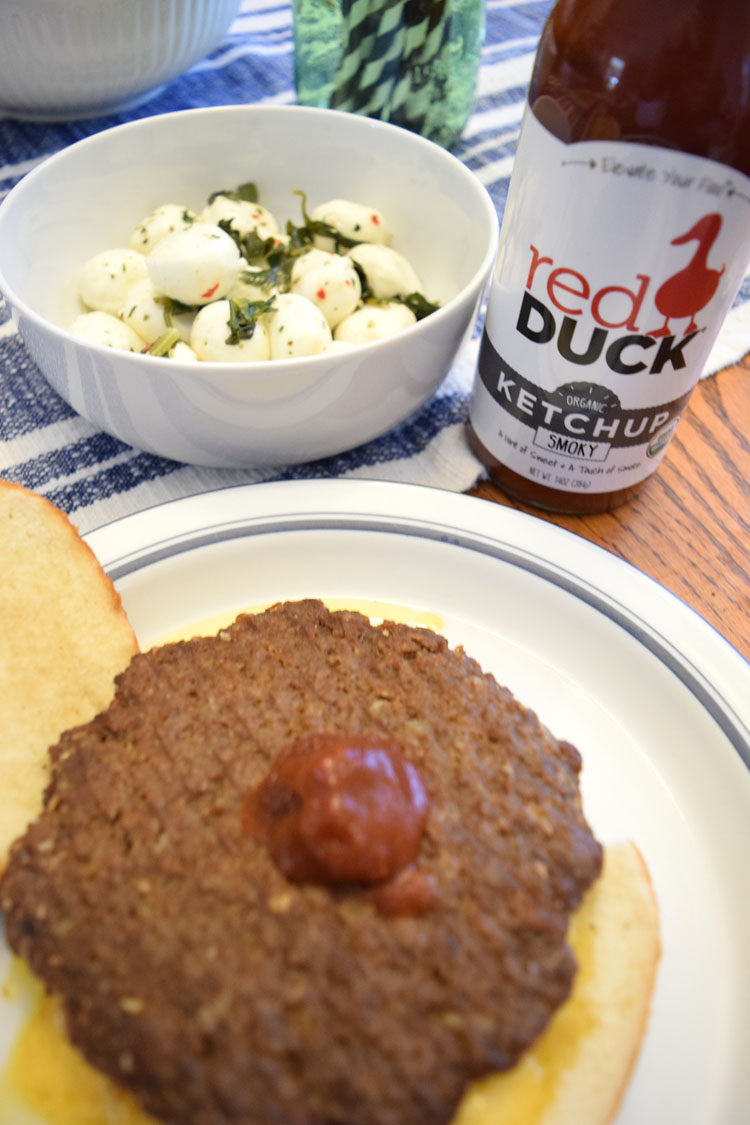 Midea Air Fryer
Breaded and baked mozzarella strips are always a crowd pleaser. For my party spread, I'll serve easy and quick mozzarella sticks by coating string cheese with eggs and bread crumbs, freezing them for about 30 minutes and cooking them in my new Midea Air MFTN3501 Fryer.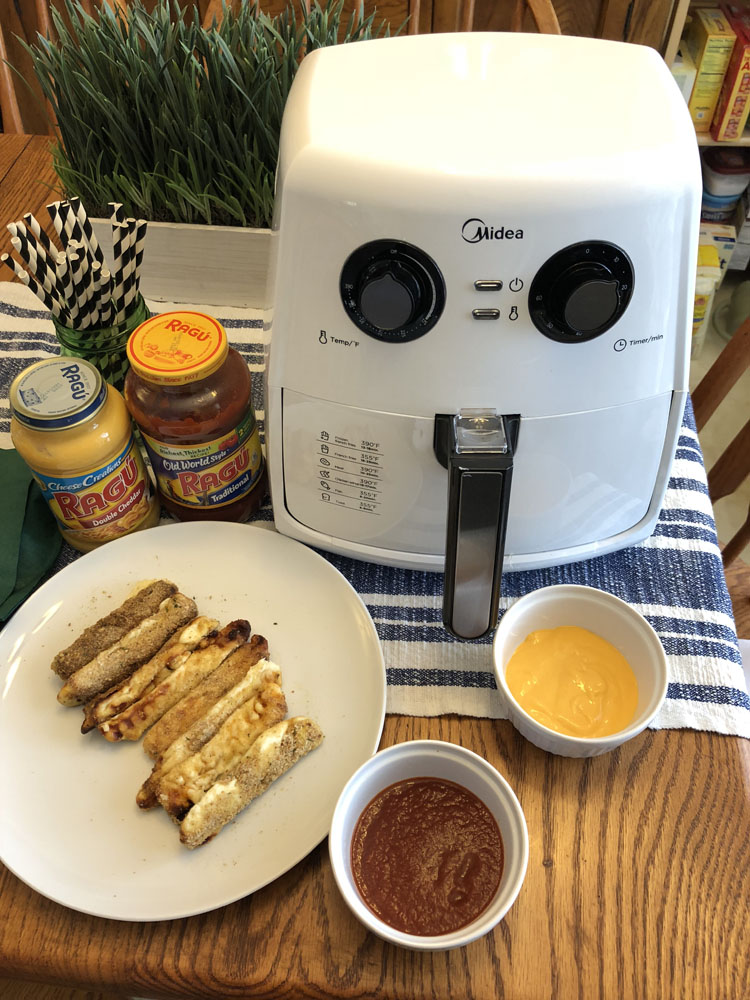 I've made these mozzarella sticks in my new Midea Air Fryer for my daughters, and they loved them! I served RAGÚ ® Old World Style Traditional Sauce and Double Cheddar Sauce as dipping sauces for our homemade breaded mozzarella sticks. They were the perfect accompaniment!
I'm looking forward to making more dishes in my Midea Air Fryer, which can also grill, bake and roast. The air fryer is powered by 1500 watts of super-heated air — you just need to add a tiny bit of oil to get the best appetizers, like fries and wings!
Sandwich Spread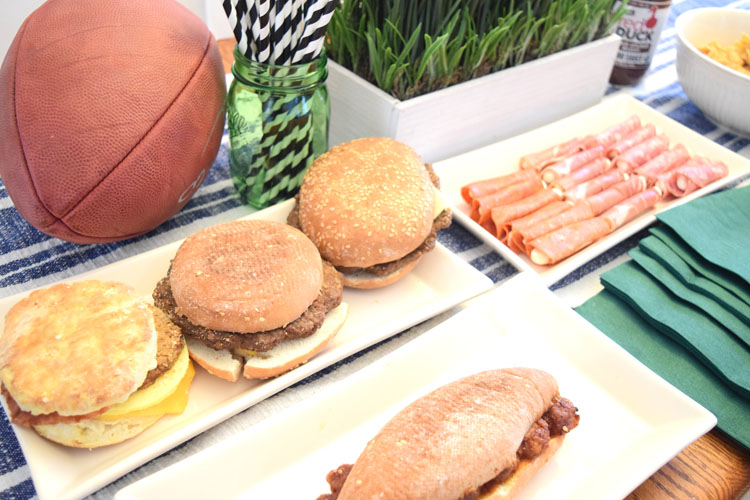 A big crowd-pleaser for my party spread are BIG AZ® Sandwiches. These sandwiches are sold pre-cooked and can be found in convenience stores in the refrigerated section or in a sandwich warmer acriss the U.S. To serve the sandwiches, I heated them up in the microwave. BIG AZ® offers more than 9 lunch sandwiches and 4 breakfast sandwiches, like the Sriracha Chicken Sandwich with cheese. The Sriracha-covered grilled chicken is topped with a slice of cheese and is served on Advance Pierre's signature corn-dusted bun. Some of the other choices include a rib sandwich, cheeseburger and a Jalapeno burger, among others. I like spice, so I love the jalapeno burger!
Deli Tray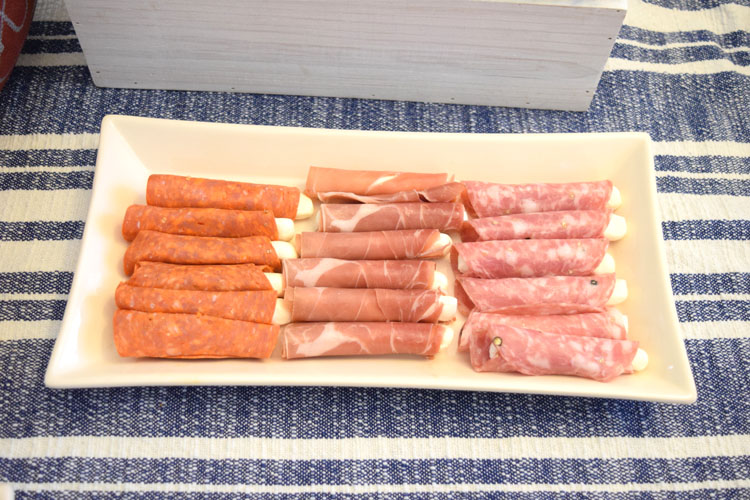 In my football game-day spread are the award-winning Formaggio artisan wraps of Formaggio cheese and deli meat. The hand-rolled wraps, sold at Sam's Club and Costco, includes sticks of fresh mozzarella wrapped in three different kinds of Italian deli meats — pepperoni, soppressata and prosciutto. Best served at room temperature, these wraps are great served by themselves, or paired on a charcuterie board with an assortment of olives.
Formaggio Marinated Mozzarella Salad Cup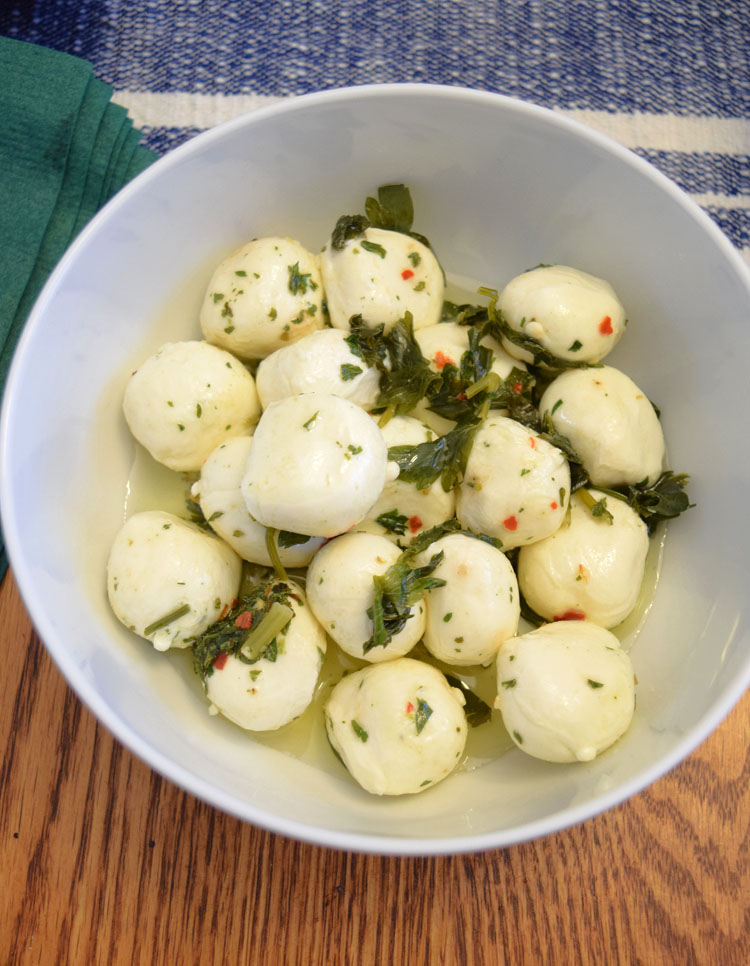 I love mozzarella, so I adore the Formaggio Marinated Mozzarella Salad Cup, with its award-winning fresh mozzarella cheese tossed in a yummy marinade of herbs and spices. They are great served as an appetizer or on a bed of fresh salad greens.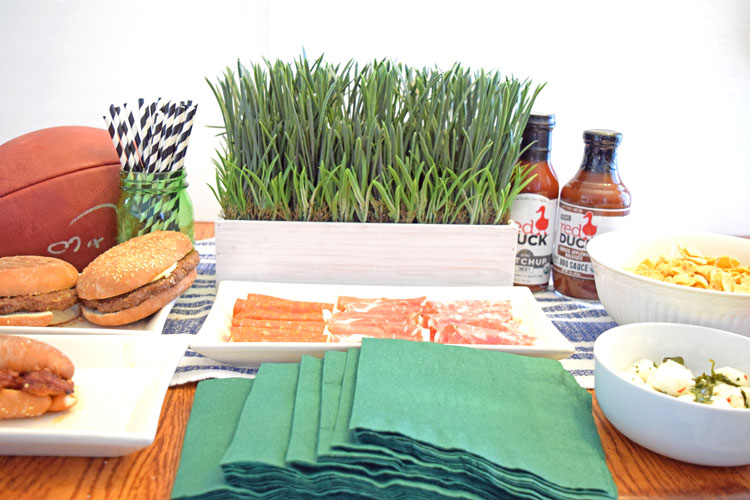 With these party spread food ideas, you can entertain family and friends and enjoy the game without a lot of party prep!