This post is sponsored by BabbleBoxx.com on behalf of ECOVACS.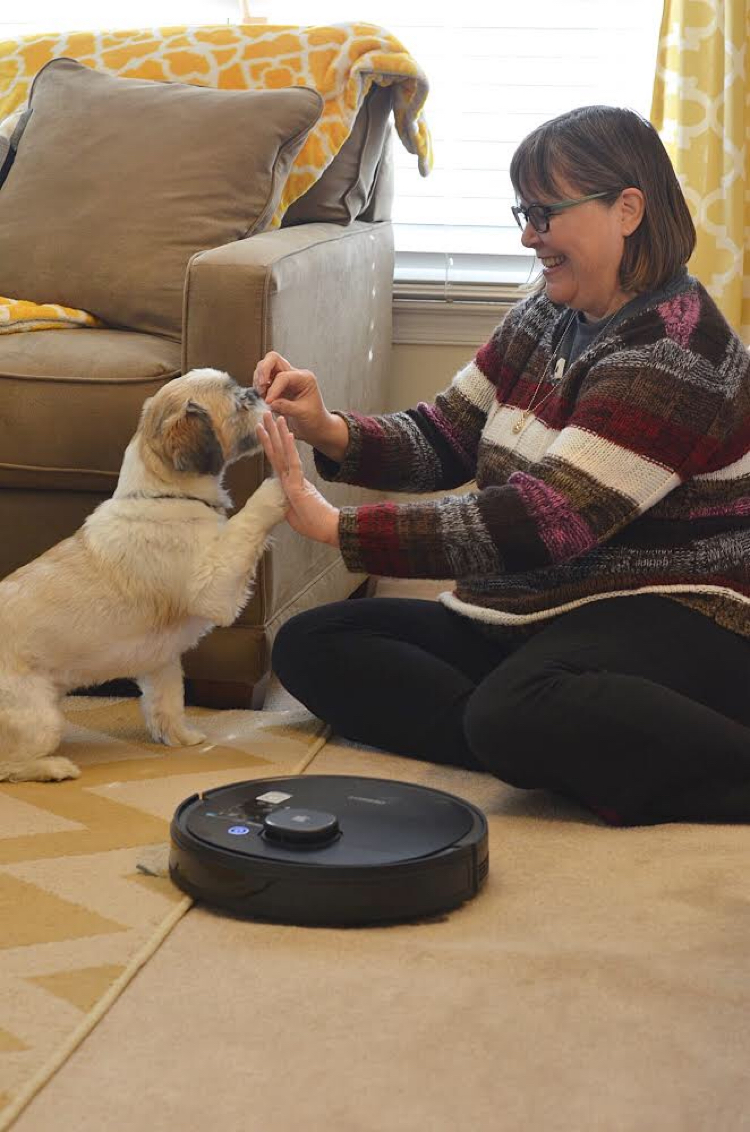 Today I am sharing about the new Ecovacs Deebot Ozmo 950, a handy robotic vacuum that's adding more "me" time to each day! I got this vacuum in exchange for my review, but I think it is one of the best mom gifts! I like my robotic vacuum so much that I asked for a second one for the second floor of my home recently.
Robotic Vacuum (Mom Gift Idea)
My home has wall to wall carpeting in every room except the kitchen, laundry room and bathrooms. That is a lot of carpeting! That means I have to spend lots of time vacuuming — at least, I used to! Now that I have the Ecovacs Deebot Ozmo 950, I can enjoy some "me time" while my new robotic vacuum does all the work for me! Having a robotic vacuum has been one of the best mom gifts for me!
My new robotic vacuum does double duty cleaning for me — it doesn't just vacuum, it mops the hard surface flooring in my home, too! So now I don't have to personally vacuum — or mop!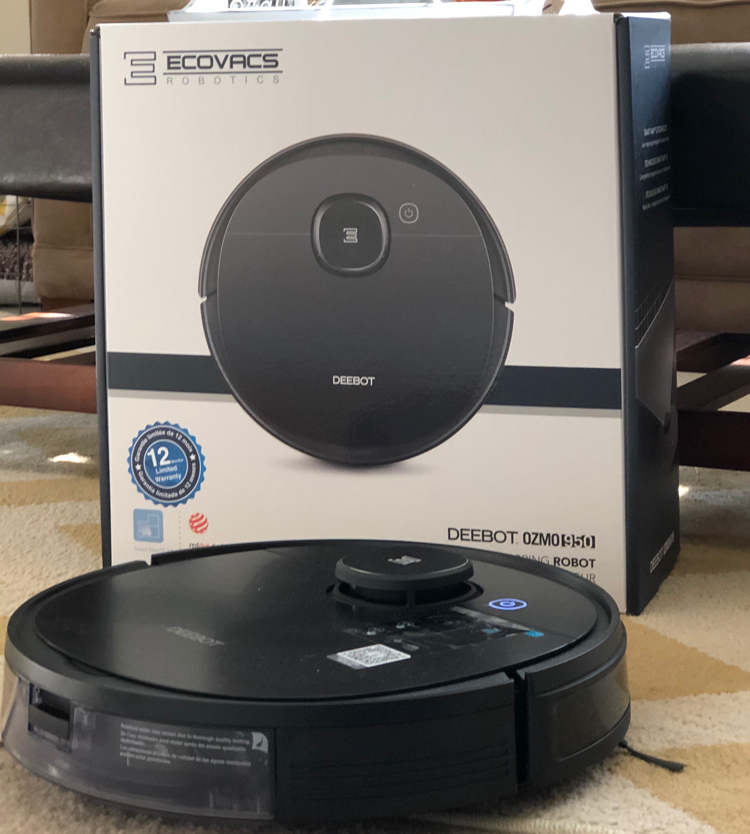 My puppy appreciates my new Ecovacs Deebot Ozmo 950, too, since he seems to think that I should be paying attention to only him 24/7. Now that I don't have to spend so much time cleaning, I can work on teaching him some new tricks!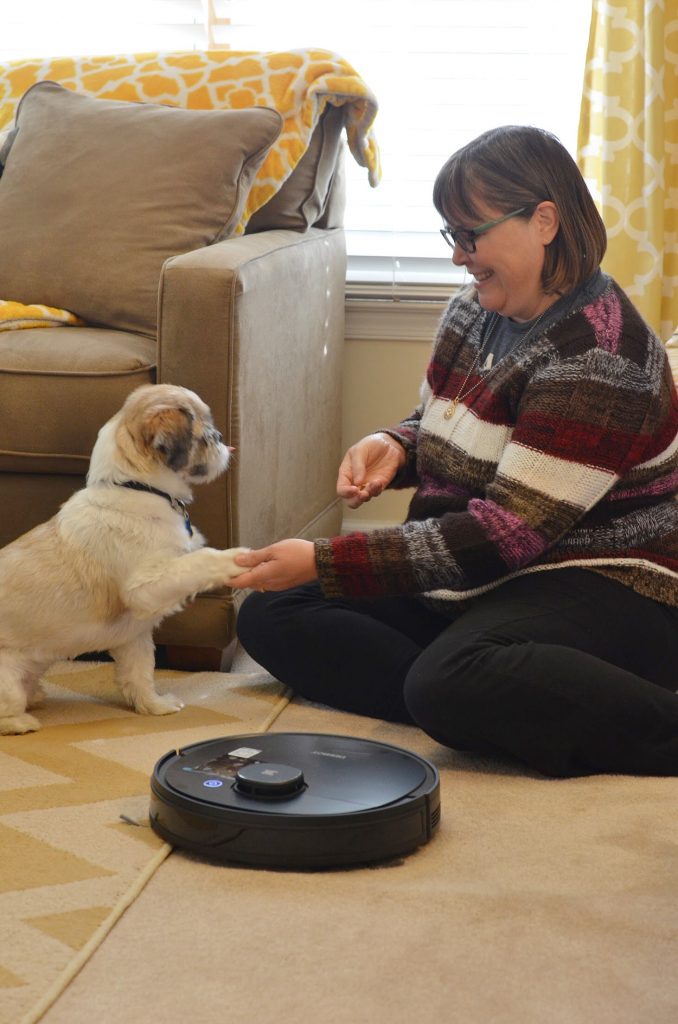 I was surprised how easy it was to get my new robotic vacuum set up.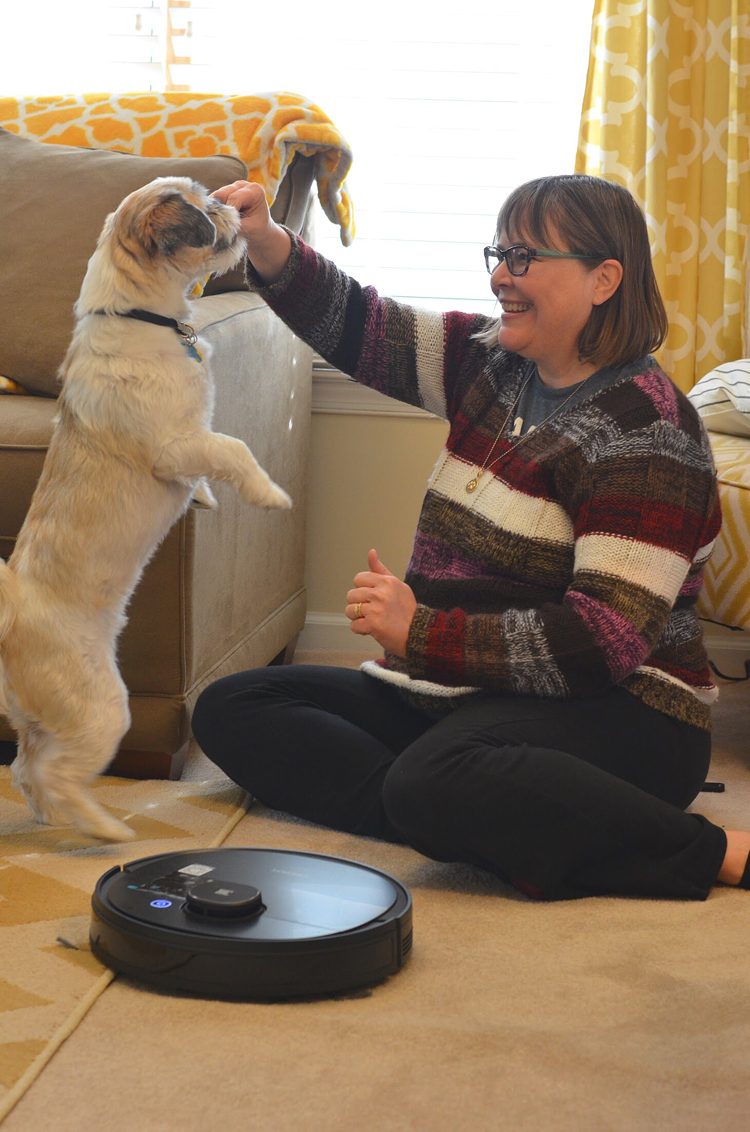 I used my Ecovacs app on my iPhone to connect with my vacuum online. Now that the app on my iPhone is paired with my vacuum, I can easily start, pause and end a cleaning session right from my phone. I like to start the vacuum in the morning while I'm eating my breakfast. I can catch up on emails and get some work done while the vacuum tackles cleaning the first floor of my home for me. The vacuum doesn't even disturb my puppy during his morning nap!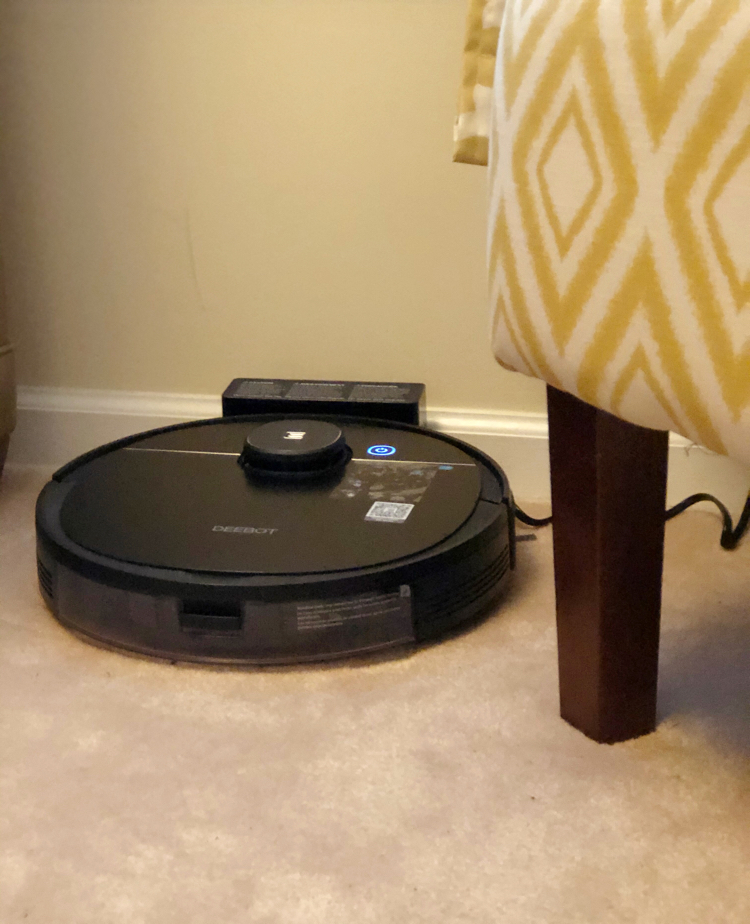 The Ecovacs Deebot Ozmo 950 comes with a port where it can charge. I put the port for my vacuum in an out of the way spot in my home's living room. When I want the vacuum to stop cleaning and return to the port to charge, I literally just touch a power icon on my phone.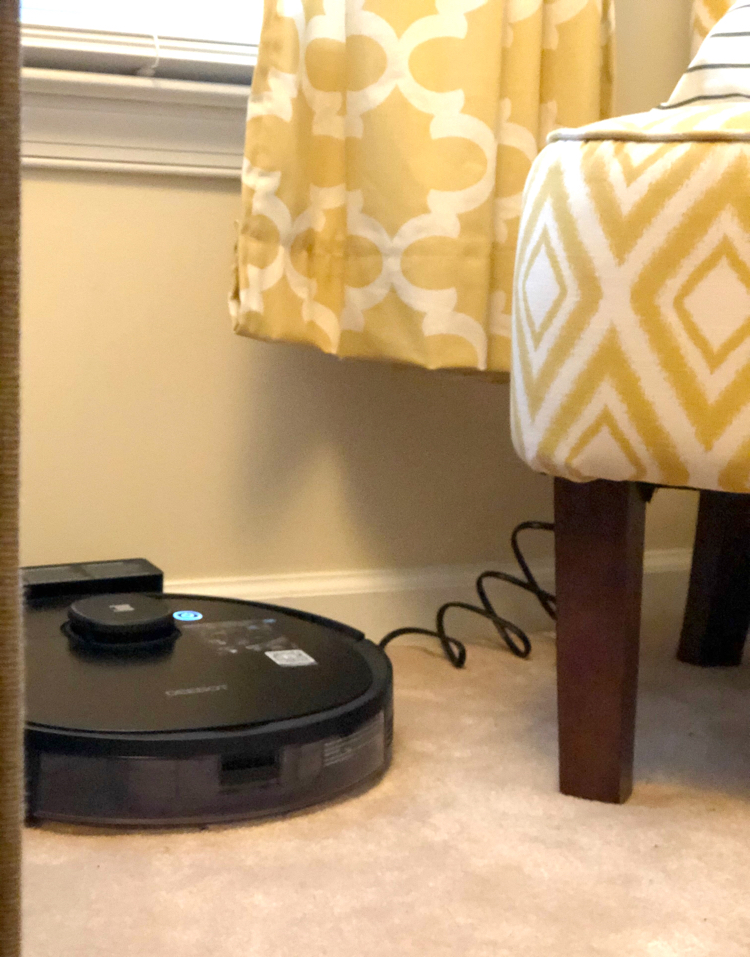 Quiet and Efficient Robotic Vacuum for Easy Cleaning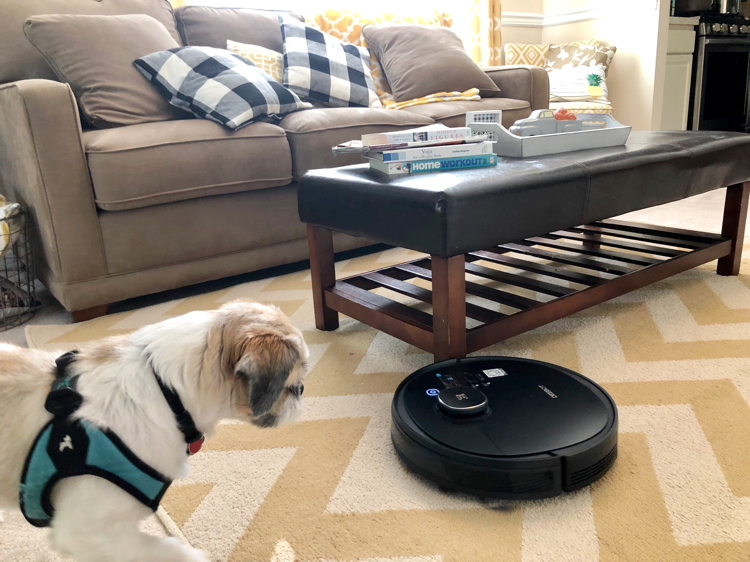 I was pleased to discover how quiet my new Ecovacs Deebot Ozmo 950 is. Even my Shih Tzu puppy didn't mind the new vacuum! (He normally goes nuts when I vacuum with a traditional push vacuum and tries to attack it.)
The first time I ran new robotic vacuum my puppy mostly ignored it as it went about its work. When my daughters returned home from school after I used my Ecovacs Deebot Ozmo 950 for the first time, they remarked how nice and clean the carpeting looked. The Ecovacs Deebot Ozmo 950 gets a deeper clean than my traditional push vacuum does.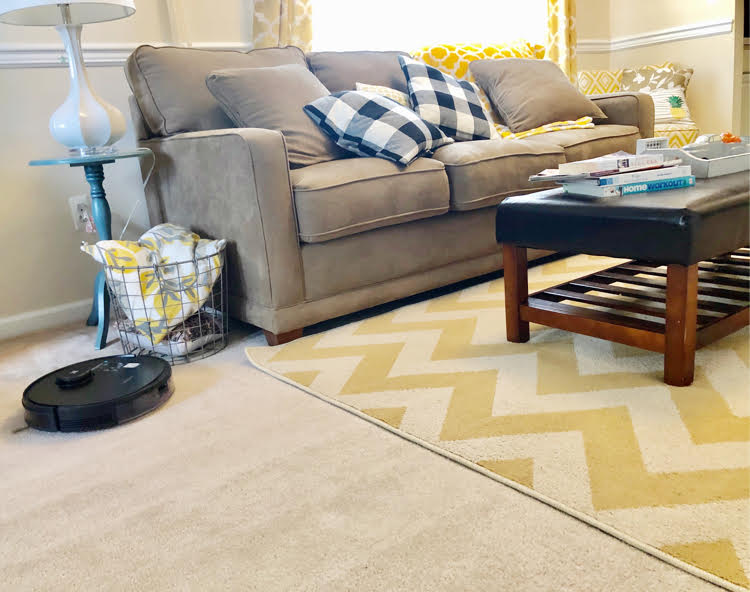 Ecovacs Deebot Ozmo 950 Features (Smart Home Compatible)
The Ecovacs Deebot Ozmo 950 has lots of excellent details that help to make it work so well:
Super Thin Design — My Ecovacs Deebot Ozmo 950 easily went under a cabinet that I always have difficulty vacuuming under (until now).
Cordless Hands-Free Vacuuming – this robotic vacuum works on it own and charges at a wall port that's included. (The robotic vacuum returns to the wall port on its own when a cleaning session or done, or when you send it back to the port to recharge.) I'm always amazed at how it finds its own way through my home to the port.
Two-in-One Vacuuming and Mopping with 3 Hours of Run Time
Multi-Floor Mapping and smart home compatibility (works with Google Assistant and Amazon Alexa)
Three hours of run time
Three levels of suction power
Best Gifts for Mom—Amazon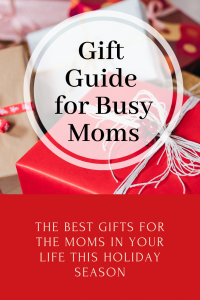 Standing Desk—Home Office Gift Idea for Mom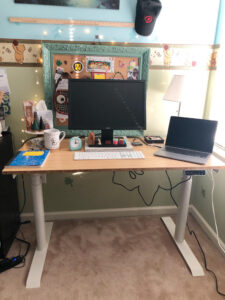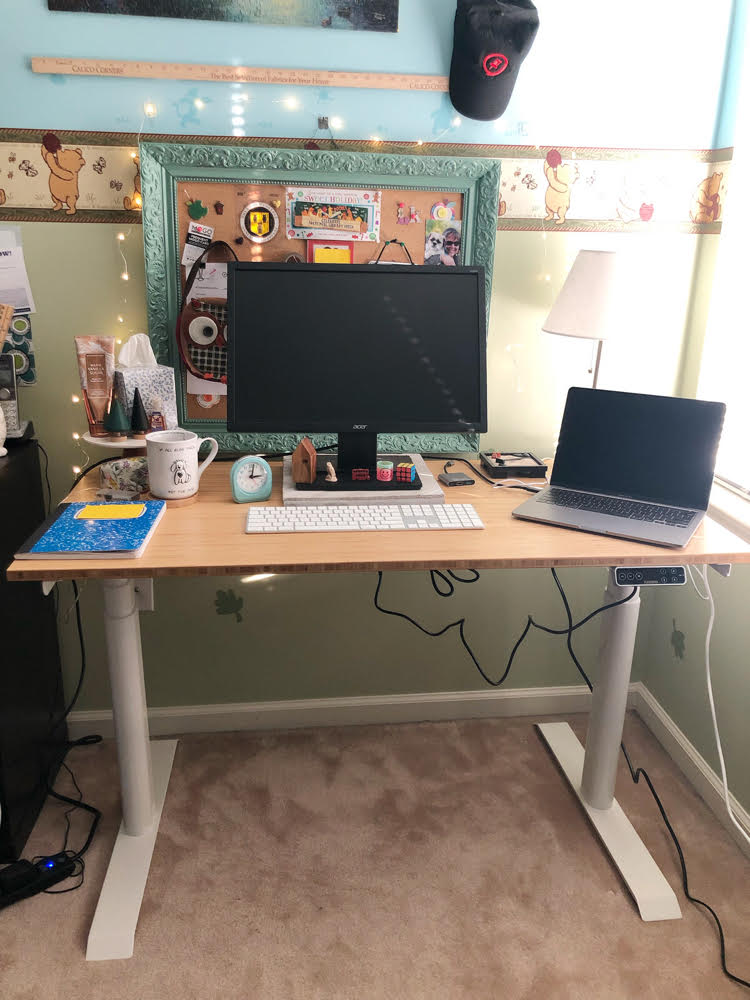 Electric Tea Kettle – Gift for Mom (Amazon)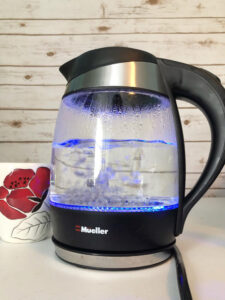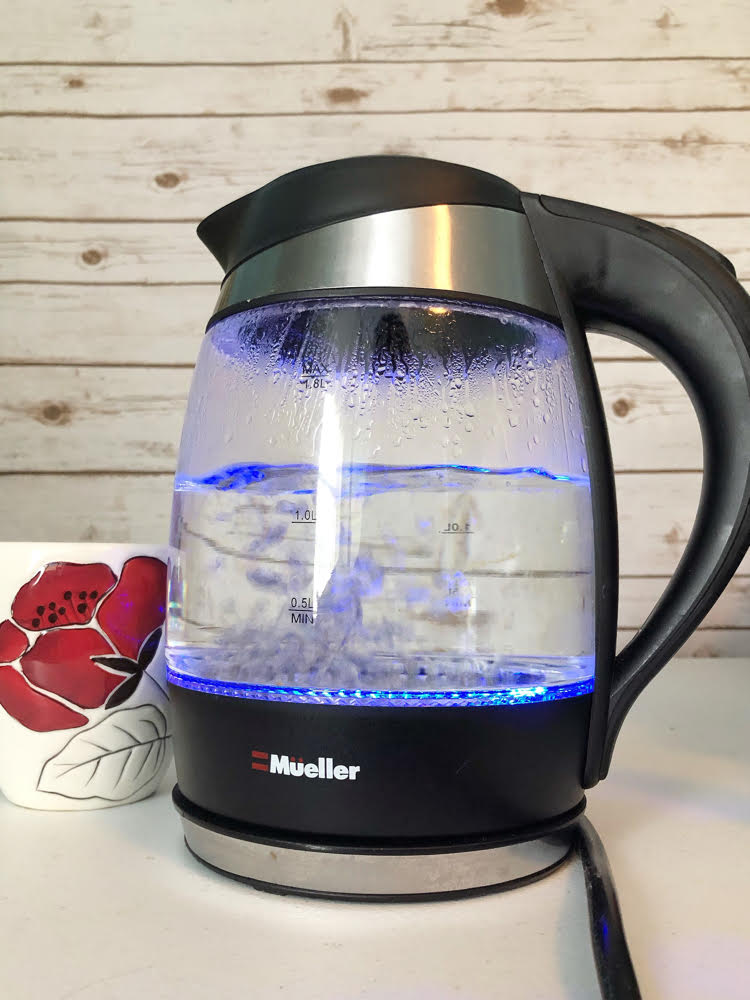 Paint by Numbers, One of the Best Gifts for Mom (Amazon)