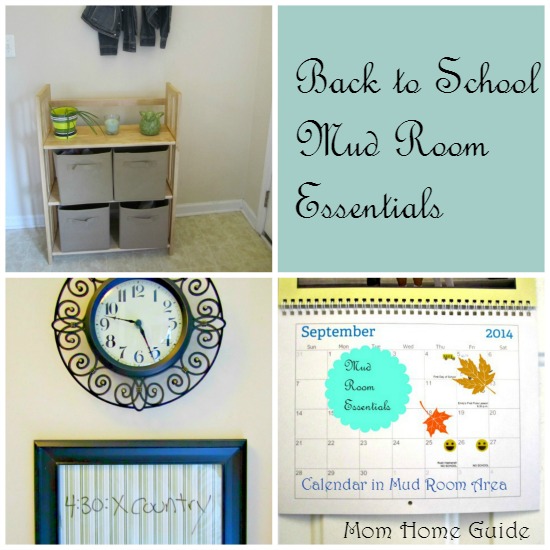 With fall and winter upon us, and the school year into full gear, having a family mud room is essential. I know one is needed in my house! We need a place to hang our coats and drop off our sometimes wet and muddy shoes. My home isn't very large, and we don't have a coat closet by the front door, so we have created a "mud room" out of a small space.
This is what I have found helpful to have in our "mud room" space:
1. Easy-to-Clean Floors: Tile flooring is great for a mud room floor, since it's easy to clean and durable. My mud room area just inside my home's front door has linoleum flooring, which I don't love, but at least it stands up to dirt and wetness better than the carpeting that runs through the rest of my home. (I would love to replace the carpeting with hardwood flooring, but that's another story!)
2. A Place to Stash Shoes: A mud room should have a place to take off wet shoes and boots, and a place to store them, as well. In my mud room area, I have fabric bins in a small bookcase — the bins give my family a place to stash our shoes.
3. Hooks for Jackets and Coats: It seems obvious that a coat closet should be placed near a home's front door, but my home doesn't have one. (Go figure!) So just above our mud room's shoe storage area, I've hung a coat rack for our jackets and coats — otherwise, we'd have to walk almost all the way to the back of our home to hang up our coats!
4. Someplace to Sit: I am still hunting for a small stool or bench to keep just adjacent to my home's mud room area — our mud room area is actually too small to house a small stool. LOL. So now, my family and I sit on the steps just off our mud room area, or try to put on our shoes while still standing.
5. Clock: When my kids were younger, I was constantly dropping them off at school at least a minute or two late each morning. It wasn't until I hung a clock by the front door that I realized that it took my kids longer to put their shoes on than I realized! Anyway, I tend to run late, so I need a clock to keep me on schedule!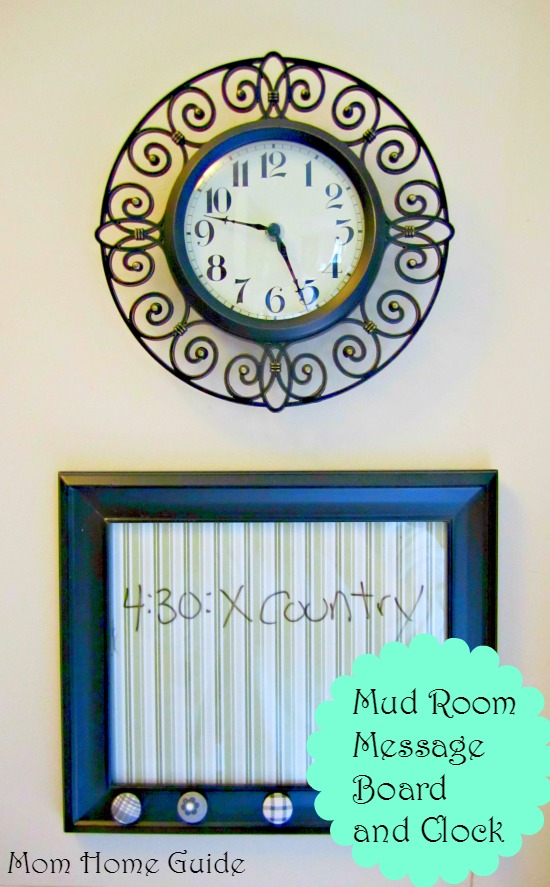 6. Message Board: My family has a message board just to the right of our front door, and it is very handy! It helps to remind us what needs to be brought to work and school and what else needs to be accomplished that day.
7. Calendar: A calendar is also a useful mud room essential — sometimes I wouldn't know what day it is or where I am heading if I didn't have my calendar to glance at! Our calendar is hung on our front door, and on that calendar are all my kids' school holidays, after-school events, etc. I have the calendar custom printed each year, just before school starts.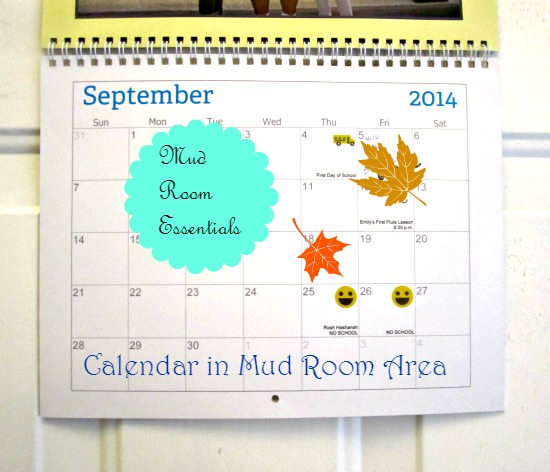 8. Mirror: A mirror is a great thing to have in a mud room for those last-minute touch-ups before running out the door — "running" being the most appropriate word for my family!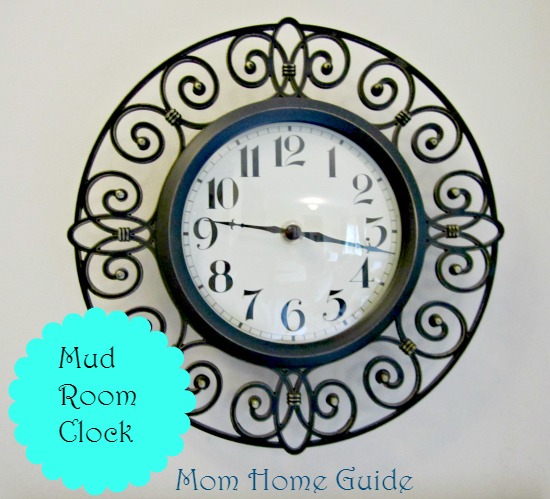 Do you have a mud room in your home? What items have you found to be essential for your mud room space? For more on how to design a small mudroom, take a look at this gorgeous mini mudroom area from Fry Sauce and Grits! I think I need to add some color to my mudroom space! What do you think?