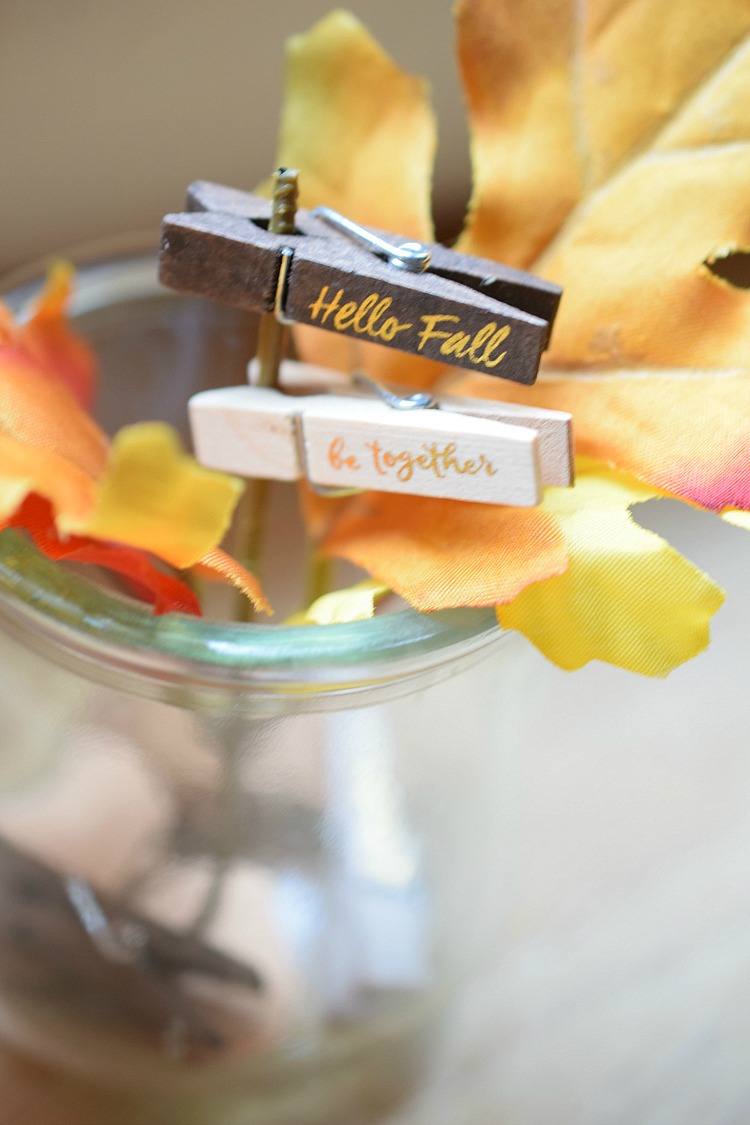 Today I am joining some of my blogging friends in sharing fall crafts made with glass yogurt jars! For my craft, I used two glass yogurt jars to create two fall bucket list jars. I hope to use the jars to track fun fall activities that my husband, kids and I want to do together this autumn. The jars are filled with pretty wooden pumpkin-shaped tokens on which we can write the fun things we want to do this fall. (Like bake a homemade apple pie!)
Fall Bucket List Jar Supplies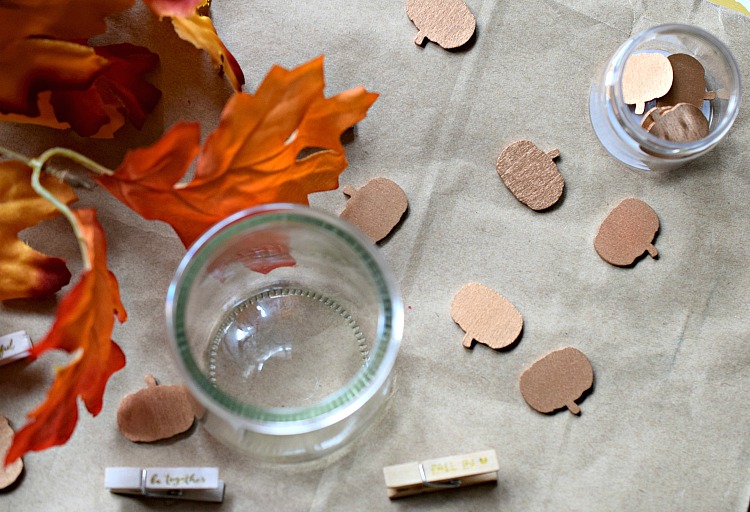 My daughters and I recently picked out some yogurts — we have all been aiming to have a healthier diet this fall. We liked the all natural ingredients in the yogurts, and fell in love with the sweet little jars! After we ate our yogurts, we all washed and saved our jars. I knew my jars would be great for a fall craft. So I was happy when I got invited to join my blogging friends in this fun fall craft post!
Supplies
Clean, empty glass yogurt jars
Decorative fall craft clothes pins
Faux fall foliage
Mini wooden pumpkin tokens
Fine tip permanent marker
Plaid washi tape
This fall craft is very easy! To start, I filled each jar with a few pumpkin-shaped wooden pumpkins and some of the decorative craft fall clothes pins. (I found these clothes pin in the dollar section of a popular nationwide store.) I then cut a sprig of the faux fall foliage to fit each jar and placed them in the jars. I clipped some of the autumn clothes pins to the branches of the foliage.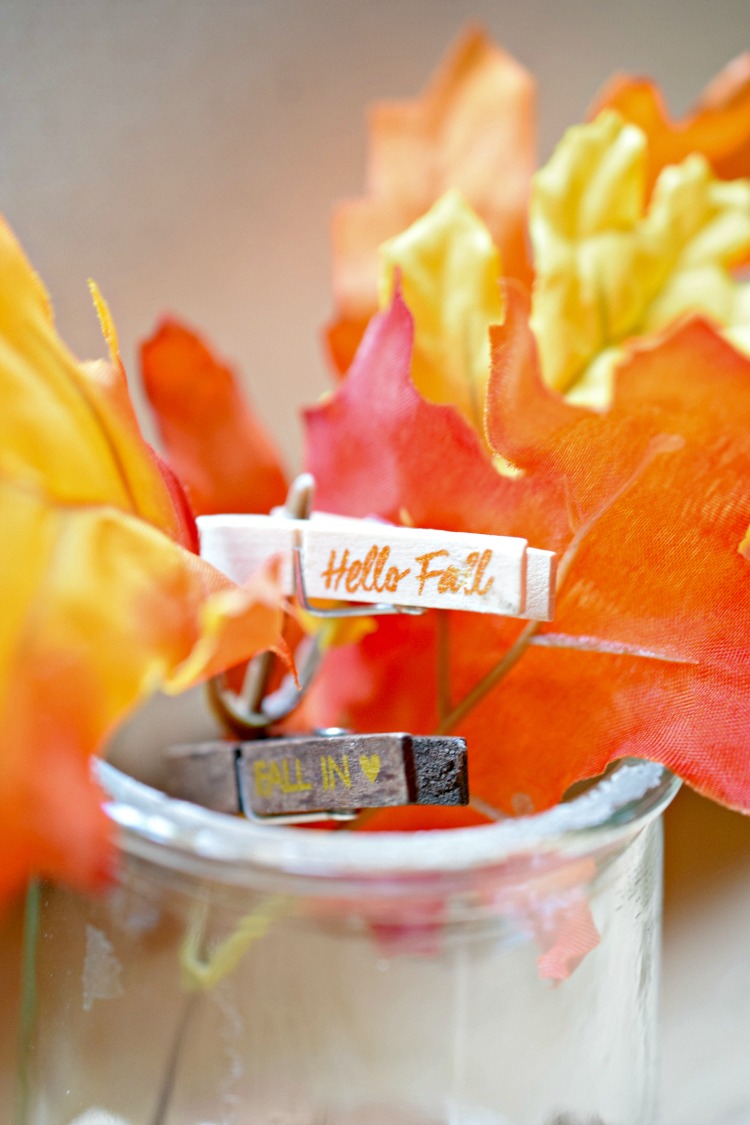 I wrapped some washi tape around each jar, and that's it!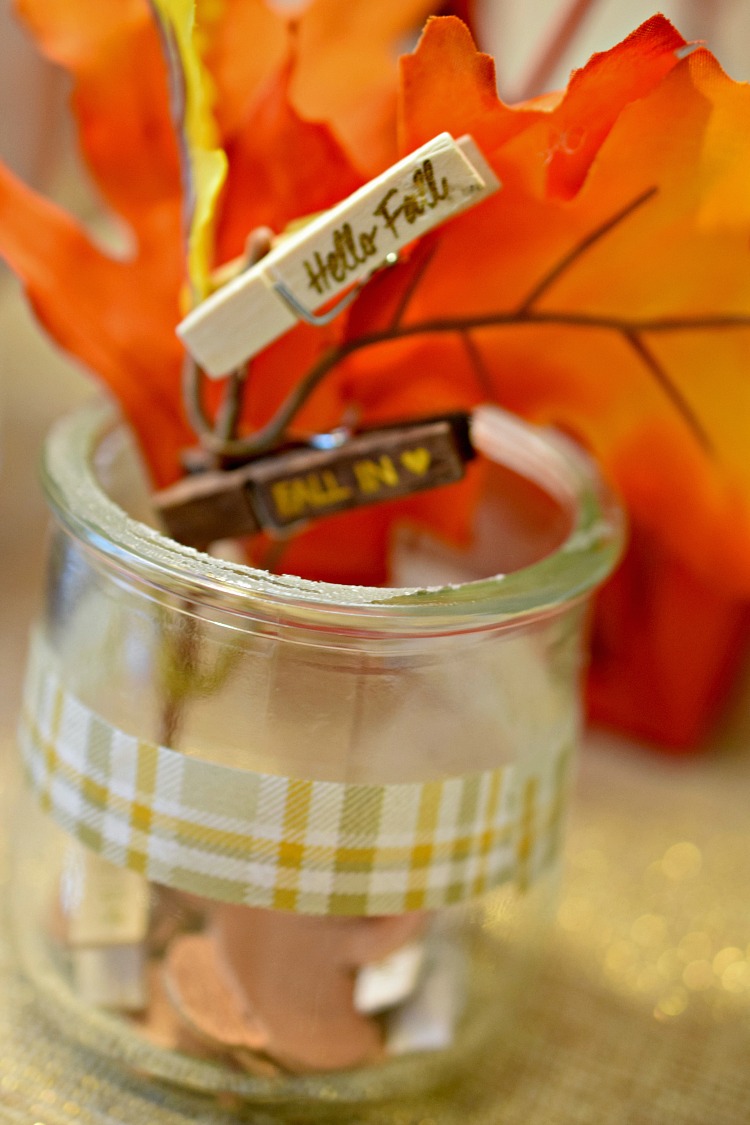 I think it will be fun to write some of the fun activities my family and I would like to do together on the cute little wooden pumpkins I found for the jars.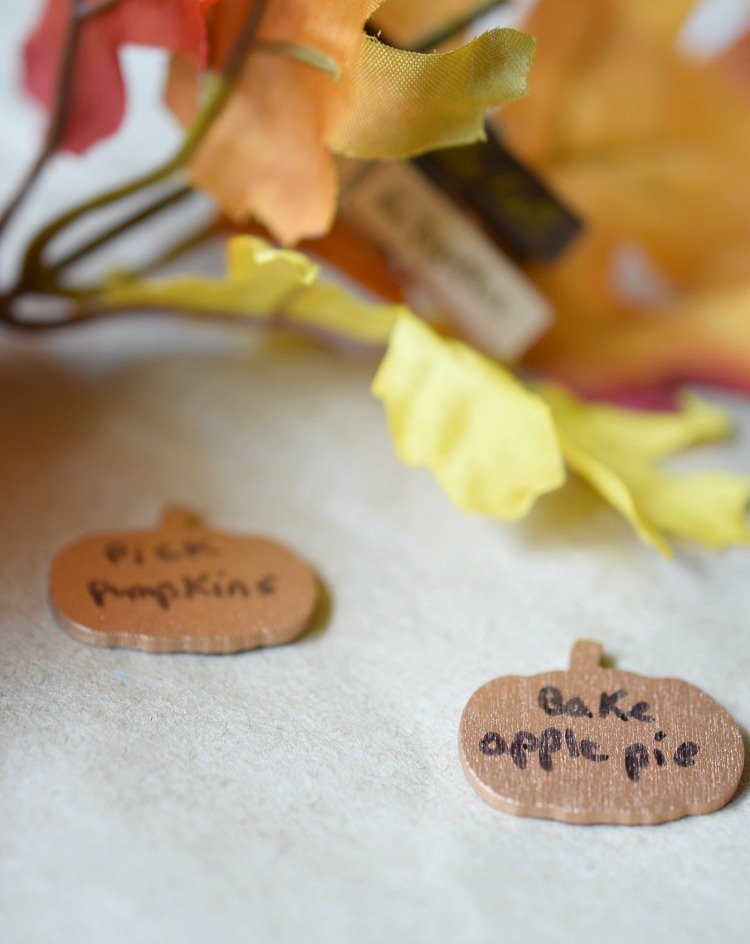 I used the fall bucket list jars to decorate the console table that sits in my home's living room. By the jars I put a permanent marker to encourage my family to share what they want to do this fall! I'm looking forward to some family fun!

My friends are sharing their yogurt jar fall crafts today, too! Be sure to drop by their blogs to see their awesome yogurt jar creations!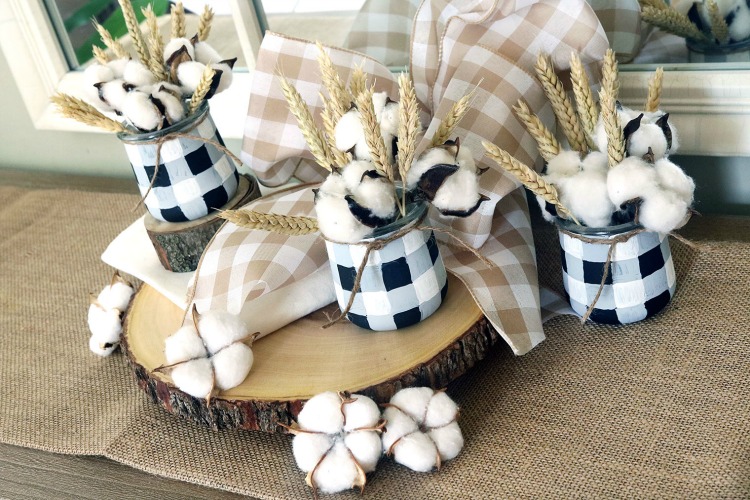 Plaid Jars for the Fall by Curly Crafty Mom