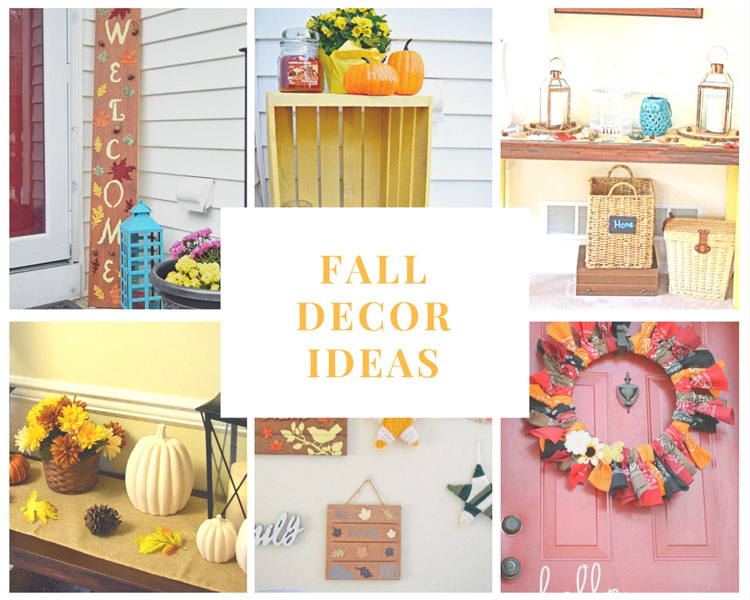 Happy Monday, everyone! I love fall decorating. So far this season, I've decorated my living room console table for fall, and have made a DIY fall welcome sign for my home's front porch.
I'd love to do some more fall decorating. But before I do, I thought it would be fun to share some of the ways I've decorated my home for fall this year and previous years.
My DIY fall welcome sign is my most recent fall decorating project. I made the sign with some wood, chalk paint and crafting supplies I already had on hand. In all, this decor project only took me about an hour!
Last year I decorated my home's front porch with a hand-painted crate, candles, a potted mum and some brightly painted pumpkins.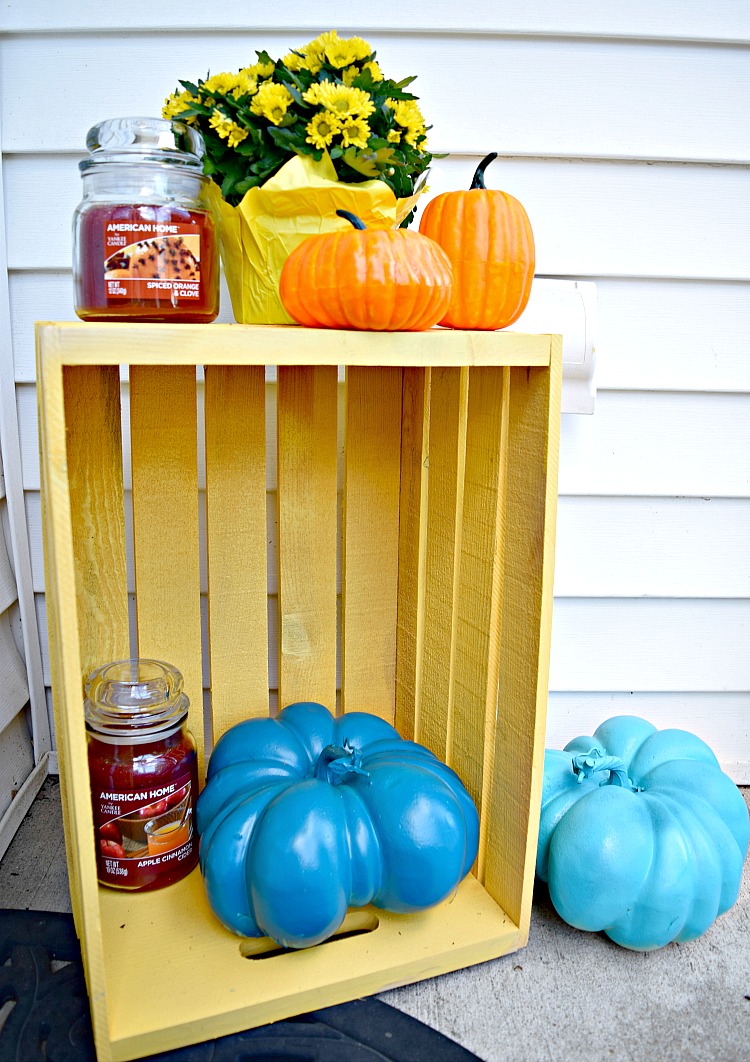 One recent fall decorating project I've completed is my home's fall console table. I used copper and natural wood accents to decorate this table, which is featured in my home's living room.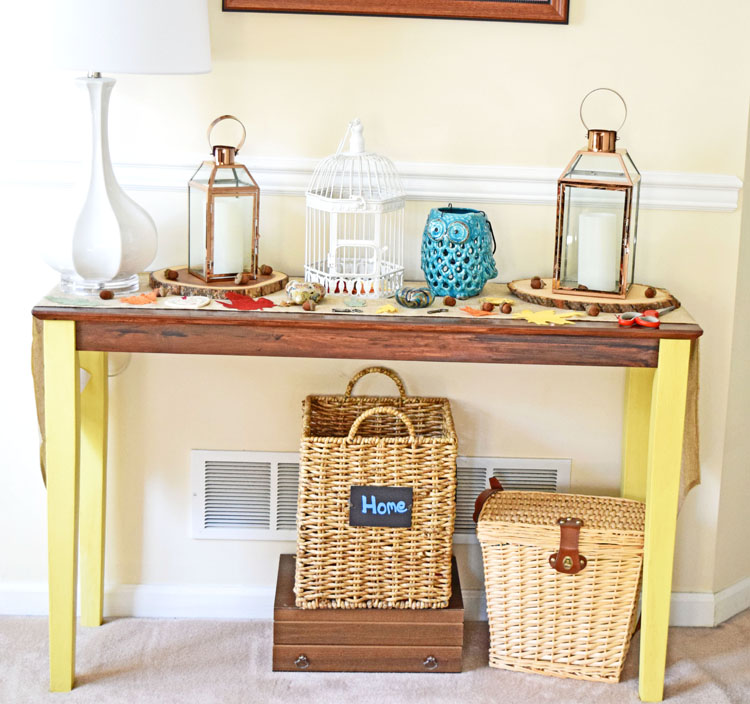 Last year I decorated my living room's console table with pumpkins, fall leaves, pine cones and black lanterns.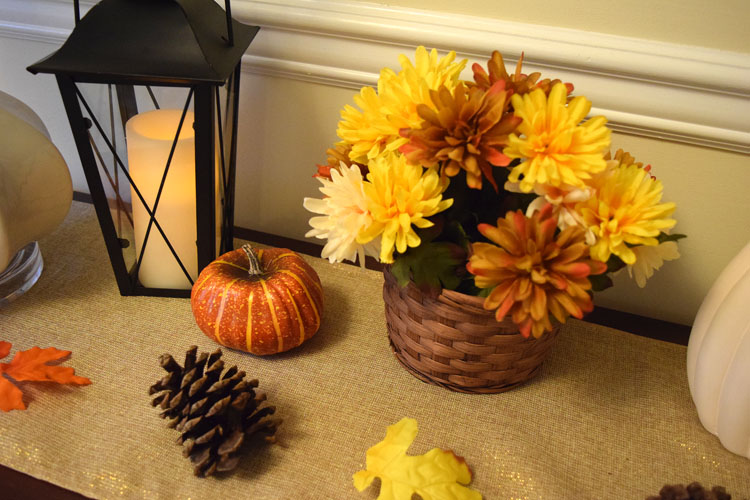 This year I also updated my living room's gallery wall with two mini pallet signs I made. (I got one of the pallets from Target for just $3.) My autumn sign was actually made with stickers (some of them wood) that I got from the dollar spot section of my local Target.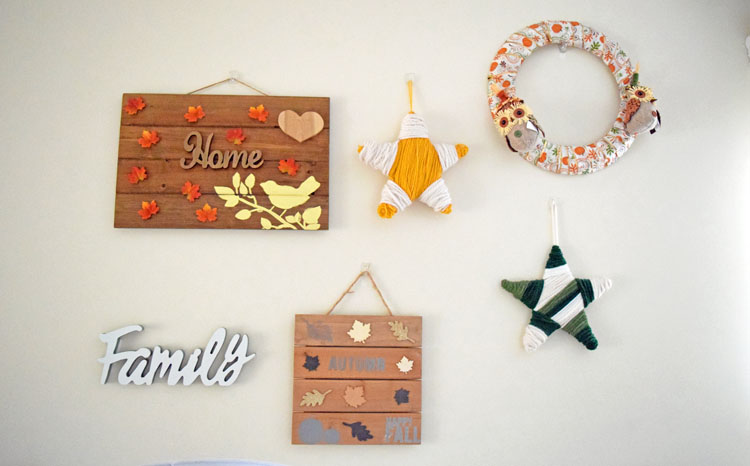 My fall bandana wreath is one of my favorite fall decor projects. This has to be one of my easiest fall decor projects, but it has one of the biggest impacts. I've the way this wreath looks.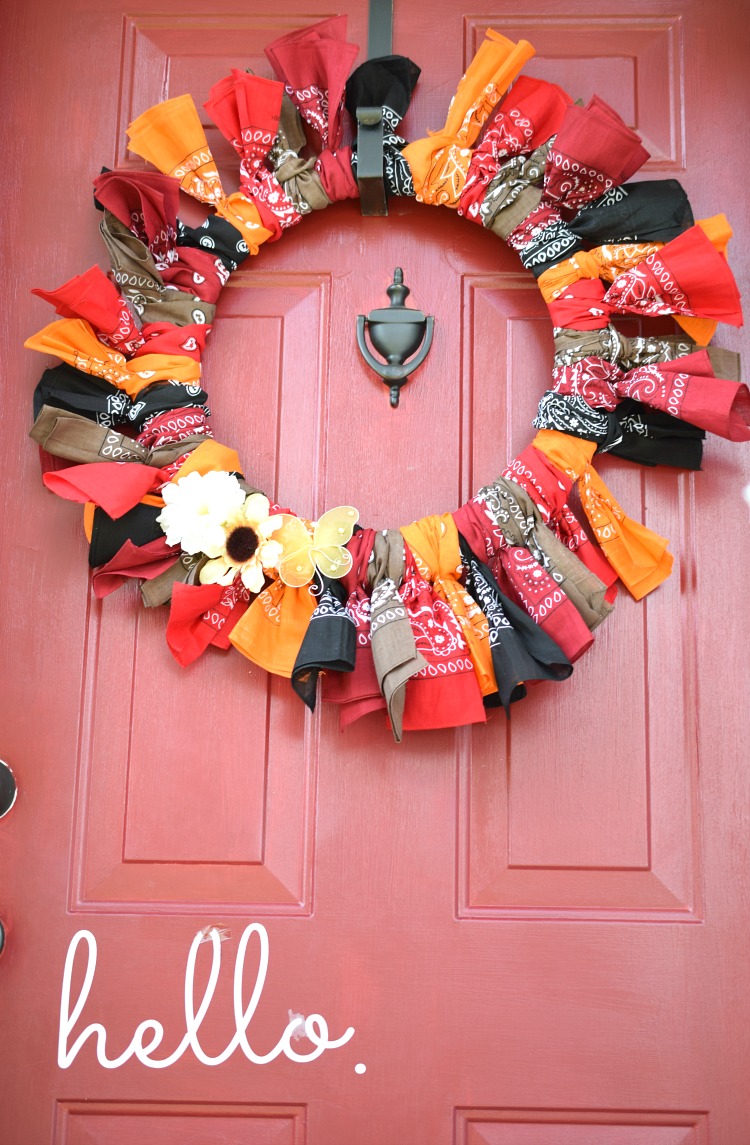 This is just a smattering of some of the fall decorating projects I've tackled in recent years. If you like, you can check out some of my other past fall decorating projects, too! Do you have any fall decorating projects planned this season?