Now that the weather is getting cooler, I am excited about fall and the fun activities that my family and I can share together the next few months. So to get in the spirit of the season, I decided to share the 20 things that I love most about the fall:
1. Fall walks in the woods and the sight and smell of autumn leaves
2. Watching my kids make huge piles of leaves in the yard to jump in
3. Brewing cups of mulled apple cider for my kids
4. Snuggling under warm comforters on cool autumn nights
5. Fall movie nights with the family and big bowls of buttery popcorn
6. The scent of fall-scented candles in the air
7. Warm, fluffy slippers
8. Thanksgiving
9. Halloween decorations
10. Trick or treating with the kids
11. Apple picking
12. Picking and carving pumpkins
13. Hay rides
14. Hot cups of tea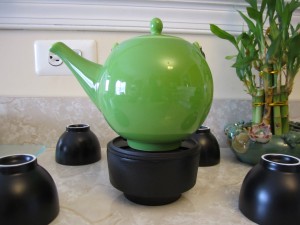 15. Warm apple pie
16. Wearing cozy sweaters
17. Planting bulbs that will bloom in the spring
18. Navigating corn mazes with the husband and kids
19. Crisp (but not too chilly) fall afternoons
20. Getting my kids' portraits taken for the upcoming Christmas season
What are your favorite things about Fall? Share you faves and link up to The Inspired Room's 5th Annual Fall Nesting party. I did!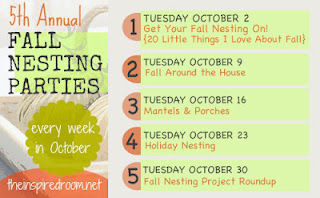 You May Also Like:
Ideas for a Cheap Basement Remodel