This post contains Amazon affiliate links.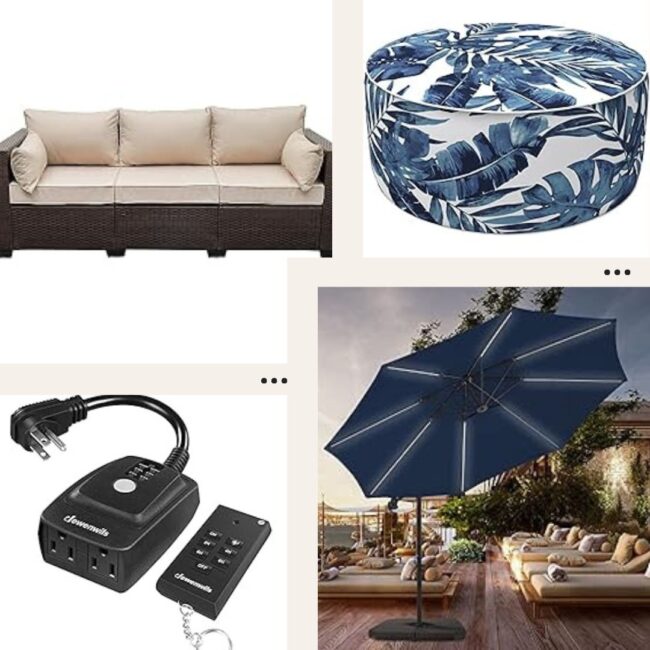 I am so excited that we've been starting to see some cool fall weather here in NJ! I am looking to beginning to work on the patio again (my day job is as a content writer) and to perhaps enjoy some relaxing evenings outside. I am looking forward to Prime Day Deals on October 10-11 (NEXT WEEK) and have already saved several items that I'd love to update my patio with! I have been checking Amazon daily, since there will be special discounts every day leading up to the special Prime Day Deals!
Waterproof Light Sensor Timer
I couldn't wait, so and I already purchased myself something for my patio! I got myself the DENWENWILS waterproof light-sensor timer with remote for less than $14. The timer is super handy—I plugged my patio's string lights into it, and now I can use the remote even from within my house to turn them on and off. So, for instance, when I need to take my pup outside at night for a potty break, I can conveniently turn them on to illuminate my whole backyard. It's super handy!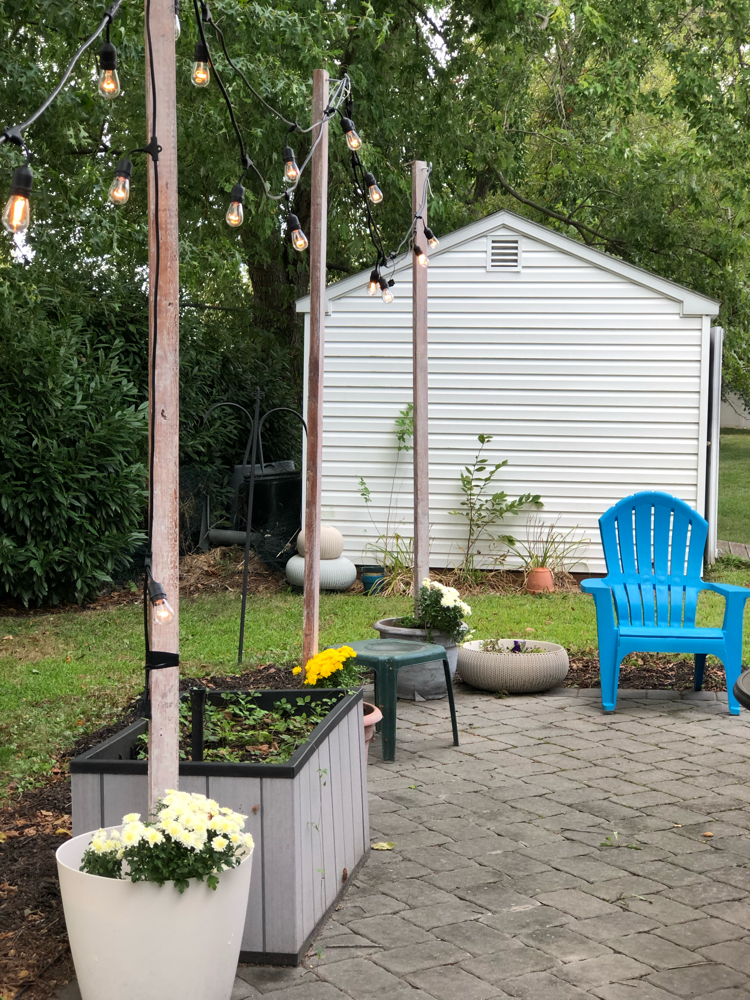 I have a metal patio table and chairs on my patio, but I'd really love to add a small outdoor loveseat so I can more comfortably work outside and my Shih Tzu pup and sit next to me.
Outdoor sofa
My dream addition for my patio is an outdoor sofa—the one above by WAROOM is less than $250 and looks plenty big enough for both me and my pup. I picture leisurely Saturdays reading on the patio with my pup napping next to me—I'd probably spend some of my work days writing from the sofa, too. I will be watching to see if any big deals drop next week on outdoor sofas!
I'd also like to add an ottoman to the patio—even though I broke my ankle more than a year and a half ago, it still tends to hurt and swell so I keep it elevated most of the time. I have been looking at getting the below inflatable ottoman—it has really good reviews and is less than $20. Plus it comes in so many beautiful prints!
Wide Cantilever Umbrella
I think adding a large, cantilever umbrella like the BLUU BANYAN below would be awesome—I am extra fair and don't want to experience harmful sun exposure while working on the patio. I love that the umbrella can be tilted to block the sun no matter which direction it's coming from, and I can also choose one that's fitted with lights so I could do some nighttime reading. I'm not sure if this is true, but I've read that dark colors block the sun more, so I'd probably want to get the umbrella in navy blue.
Umbrella Base
Finally, I'd like to get a sturdy umbrella base to hold the umbrella so it could shade me and my puppy! The Sunnyglade umbrella base above looks great, has lots of great ratings and is heavy duty, so I think it'd be a perfect choice!
What Prime Day Deals are you hoping to find? Don't forget to shop Amazon next week to find the deals that are perfect for you!
You Might Also Like