*This post was partly sponsored by Keter Plastic, who provided me with my two new beautiful Pacific Sun Loungers. All opinions expressed in this post are 100% my own. This post contains Amazon affiliate links.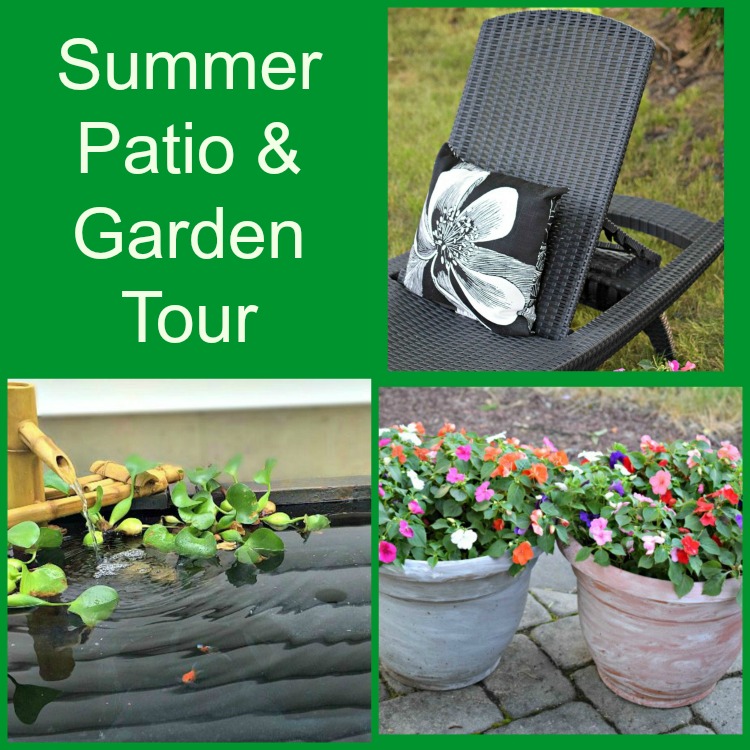 Summer is finally here! Today I'll be giving a tour of my summer patio, garden and backyard spaces. I've been working hard to make my home's backyard and patio as beautiful and as relaxing as possible for summer!
Today I am also sharing my Outdoor Dining on my Summer Patio reveal today, too!
The "star" of my family's summer backyard are our new Keter Pacific 2-Pack All-weather Adjustable Outdoor Patio Chaise Lounges
. They are exactly what I wanted for our backyard this summer! I've been wanting an outdoor place where I can stretch out, enjoy the outdoors and relax.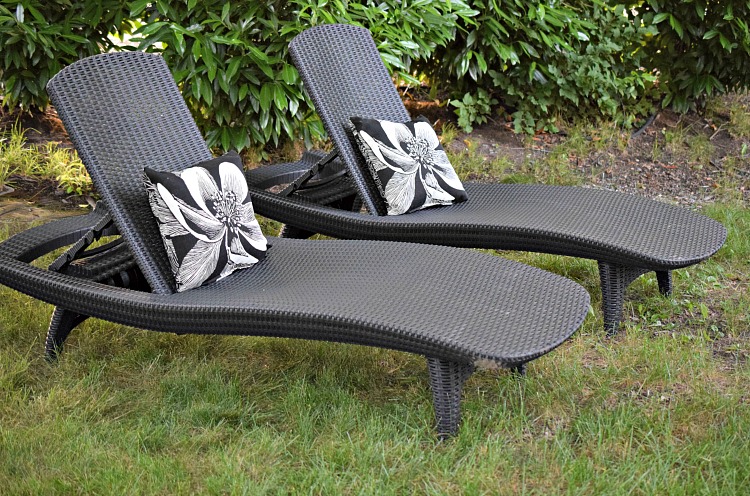 I set up the Pacific 2-Pack All-weather Adjustable Outdoor Patio Chaise Lounges under some shade trees in our backyard. The chairs will be the perfect spot to cool off and relax on a hot summer day. I love the charcoal color of the chaise lounges — they are perfect for the shade. I first added two outdoor pillows
that coordinate perfectly with the chaise lounges.
While my new chaise lounges look like wicker, they are made of plastic — which makes them a cinch to clean and easy to move around the yard. The chaise lounges are sturdy, but quite lightweight! (When compared to heavier wood chaise lounges.)
The chaise lounges came pre-assembled. I had the lounges in my shady backyard spot and ready to go just minutes after my Amazon package was dropped off at my front door! I found that it's super easy to adjust the chaises to a full reclining position (for resting) or upright (for reading.)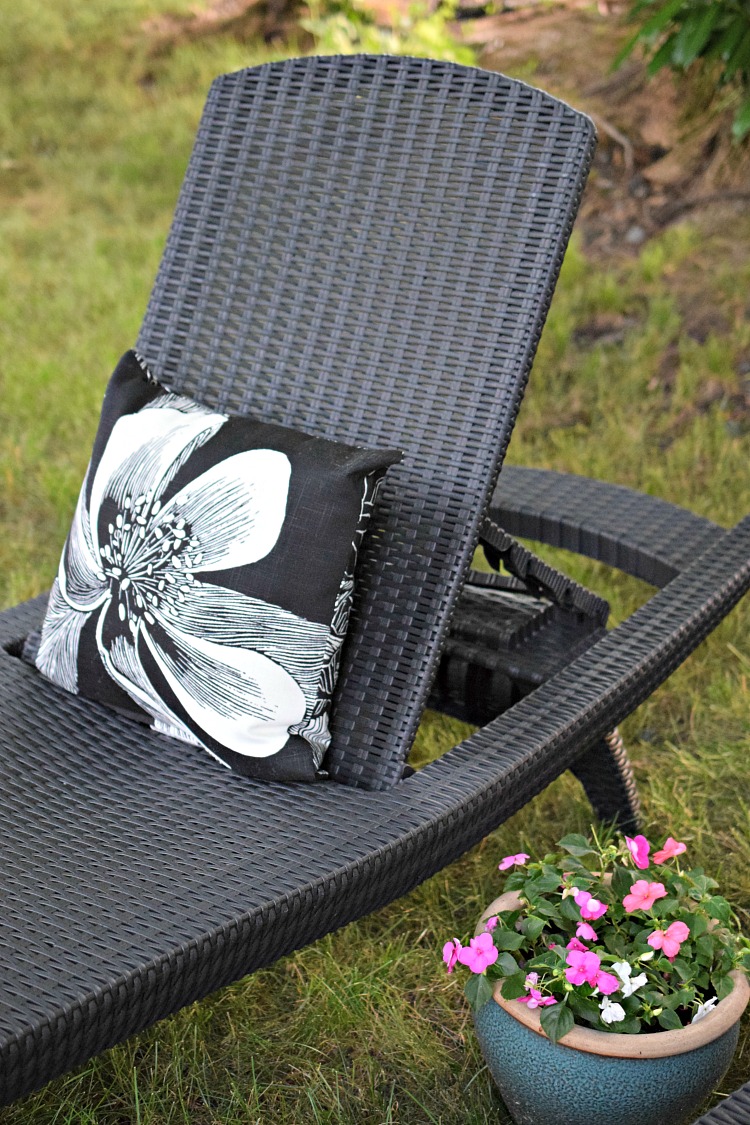 What's great is that the chaise lounges can be stored flat and can be stacked. That'll save space in my family's backyard shed when it's time to pack up our summer gear.
My daughters have already started spending a lot of time in the chaise lounges reading. So, I surprised them with super comfy chaise lounge cushions
so they can get really comfortable! We love our new chaise lounges!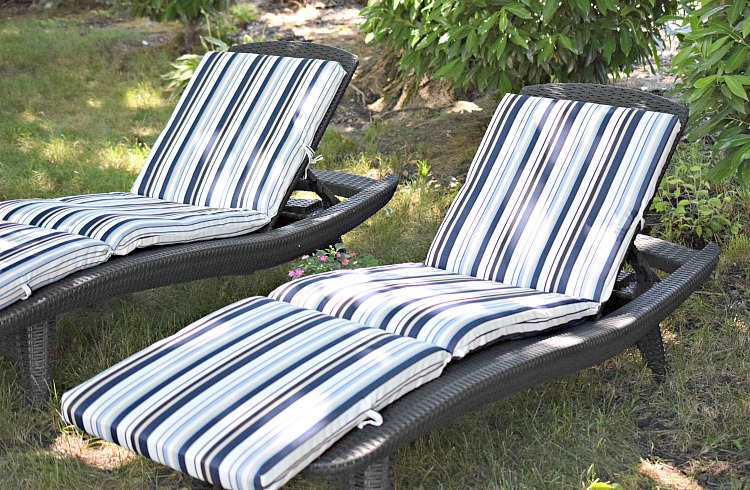 Summer Patio
Another favorite summer backyard spot of mine is my family's patio pond. We put our family's goldfish in the pond each summer, and the pond already has some flowering pond plants in it! (My pond is this 27-inch Aquascape Aquatic Patio Pond Water Garden
.) My kids and I love to sit by the pond and watch the goldfish.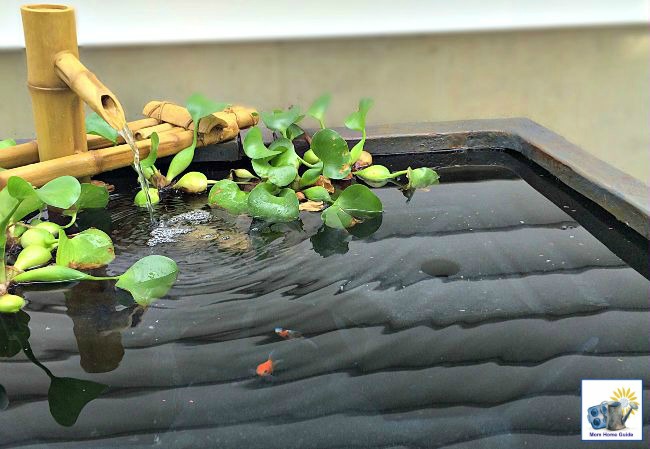 My husband and I enjoy hanging out on our patio with our teen daughters, so I recently added two more Adirondack chairs to our backyard. Now we all have one Adirondack chair per person for the patio.

Backyard Flowers
I've happily been adding flowers to my home's yard lately. Seeing the flowers' colorful blooms makes me happy! The most recent addition I made are some impatiens in DIY-white-washed pots.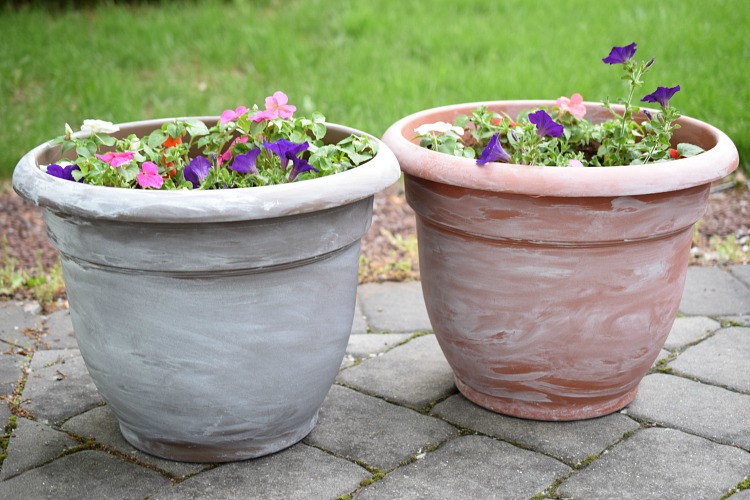 I also added some impatiens to a hanging pot just off my home's backyard patio.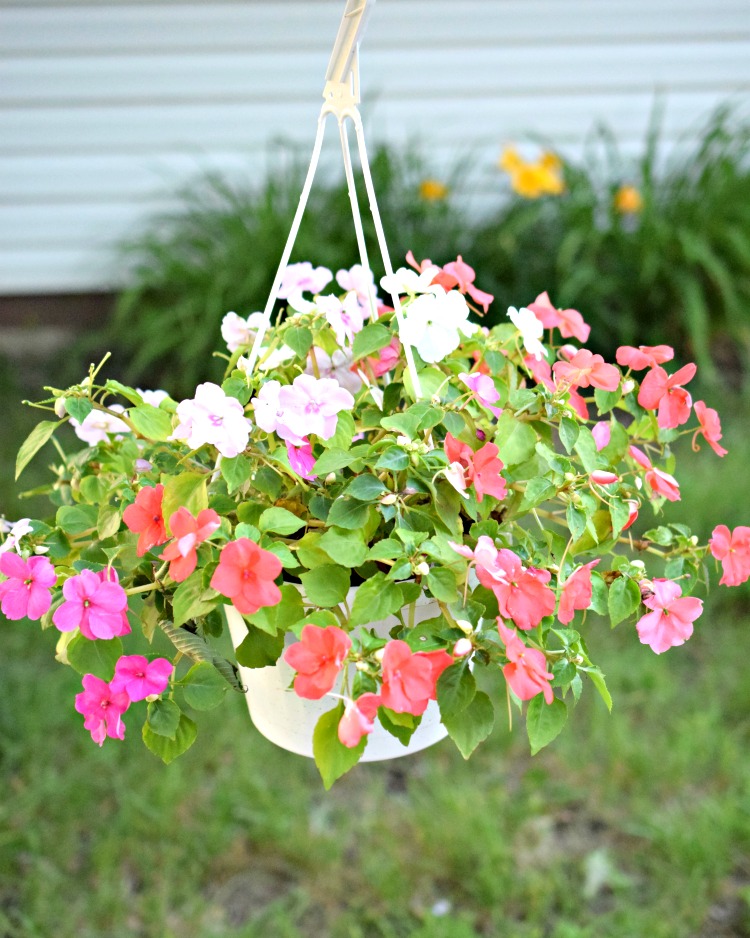 This is another look at the impatiens in my backyard.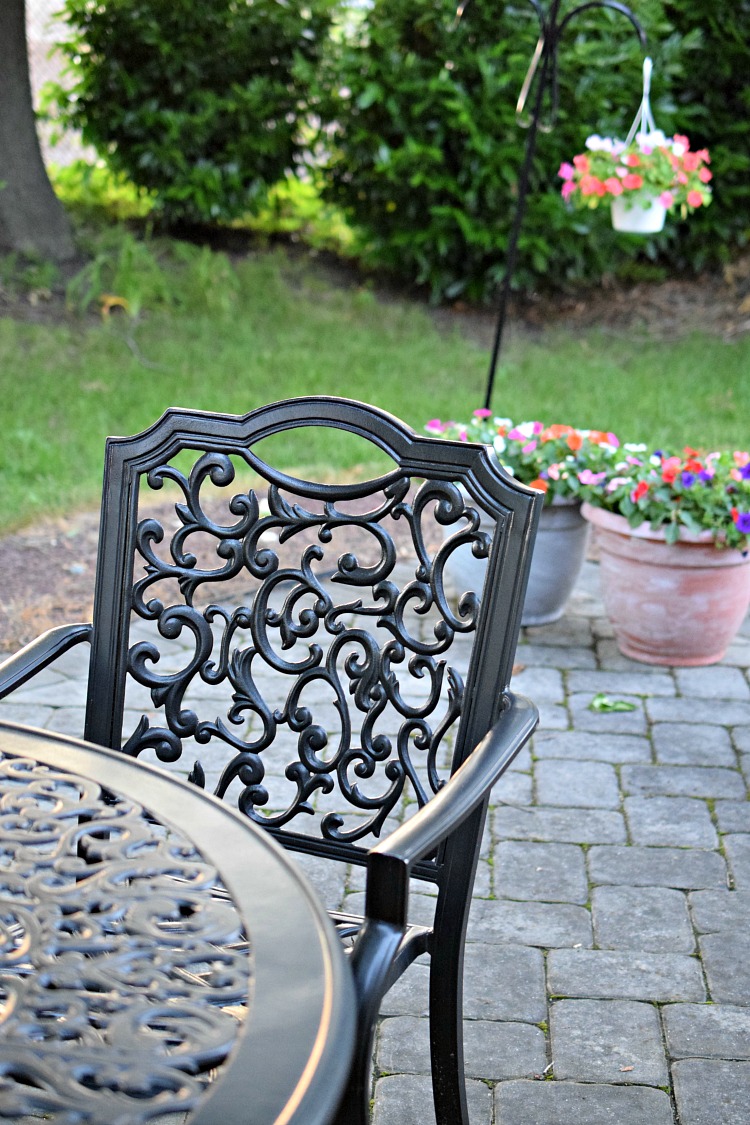 Finally, one of my favorite parts of the yard is my yard's sunny perennial garden that my husband helped me put in a few years ago. (Thanks, honey!) The garden rewards me with beautiful blooms all summer long.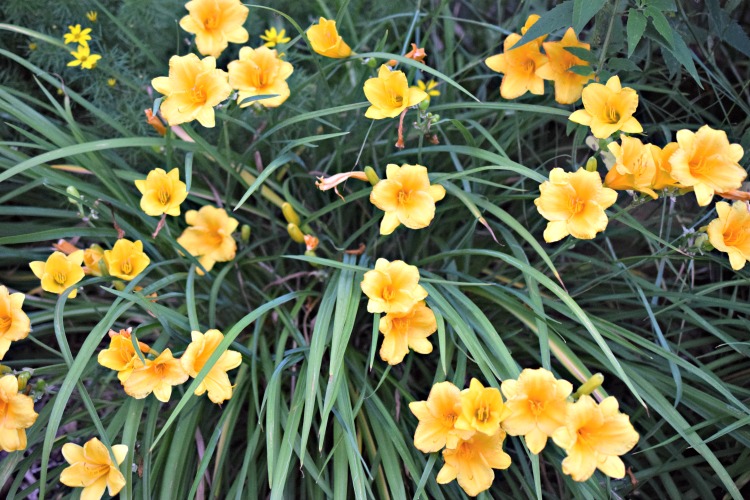 Don't forget to stop by my Outdoor Dining on my Summer Patio reveal today!
This tour was shared at the Pin Junkie Pin Party.