* This post contains a sponsored link. Sponsored links help  keep Mom Home Guide running so we can continue serving our readers!
Hi, everyone! Now that I am back from Haven in Atlanta, I have been spending this week on vacation with my husband and daughters. We stayed local this year and are vacationing at home, but we have been squeezing in a lot of fun activities! So far this week, we've gone bowling a few times, played miniature golf and sampled some Korean-style tacos! Plus, we are hoping to hit the beach soon! If you are looking for a frugal vacation, these vacation money saving tips should help you to enjoy a fun vacation with your family this summer!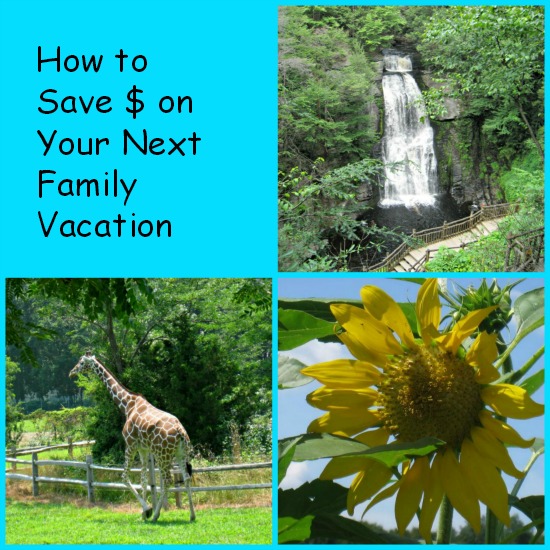 Inexpensive Vacation Ideas
1) Use Your Credit Card Perks: Take advantage of your credit card's perks. I can earn cash back on purchases through my credit card, while other credit cards, like TD Aeroplan, let you earn miles for your flight through your regular purchases. I use my credit card for everyday purchases like groceries and gasoline, so those perks really add up!  Money I get back from my grocery purchases can be put toward vacation fun!
2) Consider Vacationing Locally: Consider staying locally or vacationing in your hometown, so you don't have to pay for travel costs or a hotel bill. My family sometimes does "staycations" for our vacations, and we have as much as fun staying at home as we would  staying in a far-off location! We are lucky that our New Jersey location offers lots to do: We can take in Broadway plays or musicals in New York City, visit museums, go to the beach, go hiking or boating, and sample a broad range of great restaurants.
3) Check Money-Saving Sites for Deals: Whether you are vacationing locally or afar, you can use money-saving sites like Groupon or Restaurant.com to save on your vacation. I've used Groupon to save money at the movies and at restaurants, but you can find Groupon deals for hotels, amusement parks, spas and entertainment, too. Just use the ZIP code of the area you are vacationing in to find local deals.
4) Make Your Own Meals: Unless you are a foodie and mainly travel to sample cuisines, think about preparing your own meals on vacation. Even if you are staying in a hotel, you can bring cereal and store milk in your hotel's mini fridge for an inexpensive breakfast. You can pack a sandwich, fill a water bottle in the hotel room and bring your own snack to avoid buying over-priced (and sometimes not very good)  tourist food while you are seeing the sights.
5) Stay at a Hotel with an Awards Program: When my family does go away and stays at a hotel, we  overnight  in a hotel with a rewards program, and enroll in the program before our trip. My family belongs to two different hotels' rewards programs, so when we do rent a hotel room, we can earn points that we can put toward a free night for a future vacation's stay.
Share Your Tips!
Do you have any vacation money saving tips? I'd love to hear them! Please share your vacation money-saving ideas in the comments.