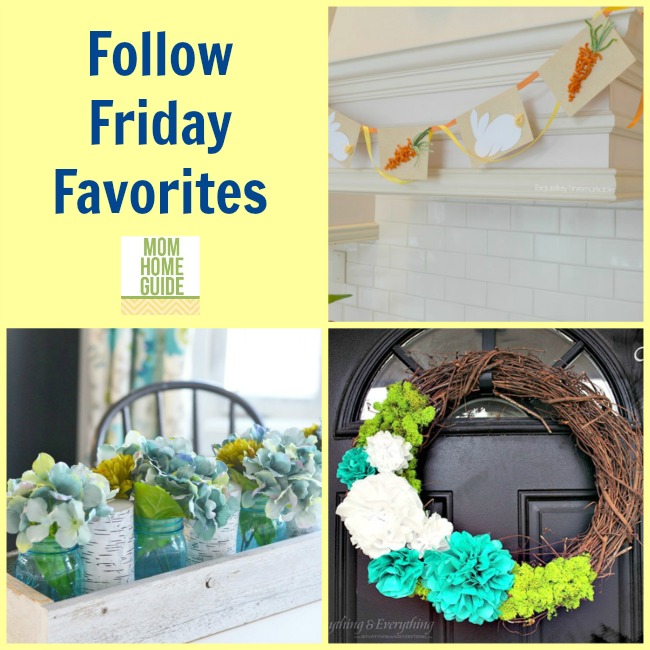 Happy Friday, everyone! Today is one of my favorite days of the week, because today is the day when I share some fantastic projects from some of my favorite bloggers for Follow Friday (#ff)!
I spotted the Super Easy Spring Wreath by Tara of the Anything & Everything DIY blog, and I love it! I adore the pretty blue and white flowers, the moss and how simple it is to create this wreath. I may be making one of these wreaths soon!
The Easy Easter Garland Banner by Kim of Exquisitely Unremarkable is anything but unremarkable! I wish I thought up this idea myself!
I think the Rustic Spring Planter Box Centerpiece with Mason Jars & Hydrangeas by Christina of DIY Mommy is so beautiful! I have been looking for a spring centerpiece idea, and I think this idea is just perfect!
That rounds up my Follow Friday picks for this week. Enjoy your weekend, and Happy Easter!
Related articles across the web