*I received free product in exchange for my review. All opinions expressed in this post are 100% my own.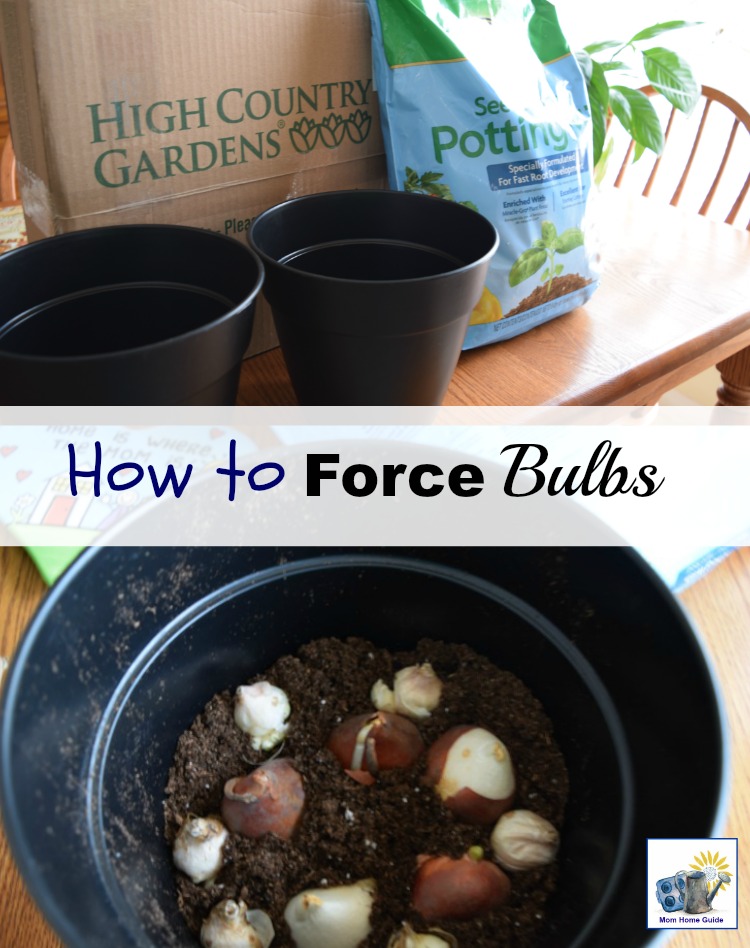 I like to garden, so winter is a long and cold hiatus for me from one of my favorite hobbies! So when I received a box full of beautiful bulbs from High Country Gardens recently, I was anxious to do some planting! You may wonder how I could plant spring bulbs now — but by "forcing" bulbs indoors now, I can enjoy some beautiful spring flowers in just a few short weeks! Forcing bulbs is a way to trick bulbs to bloom indoors after a few weeks of cold storage.

High Country Gardens was nice enought to ship a whole box of bulbs to my doorstep. When I opened the box, and saw all the bulbs, it was like Christmas in January for me!
I planted my bulbs three weeks ago. To plant my bulbs, all I did was gently insert them in some potting soil in a clean plastic pot with their noses pointing out. I added some water, and placed my pots in a dark and cold corner of my home's basement. I planted an assortment of daffodils, muscari and tulips. The below pot shows a collection of tulip and muscari bulbs that I planted.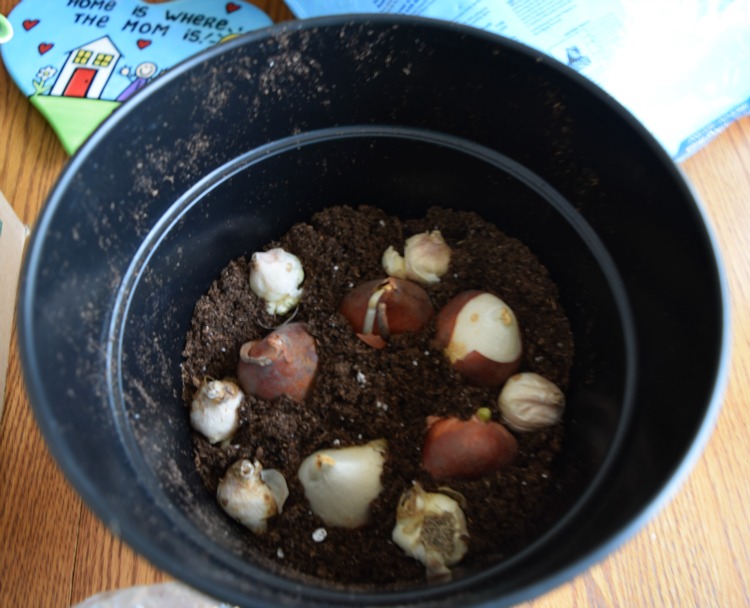 My bulbs will need a "chilling" period of about 8 to 14 weeks before they will bloom. I can't wait until they flower! This is what my planted bulbs look like now, some three weeks later.


Most people start forcing their bulbs in October or so, so I am a little late to the process. I hope all will turn out well!